This site contains affiliate links. Please read our Policies for information.

August 31, 2017 / Best of Life PR / – The Travis Manion Foundation is one of the leading veterans advocacy organizations in the country. Every year the foundation hosts a flagship event called the 9/11 Heroes Memorial Run. The run takes place in more than 50 communities across the country and around the world. The annual race is intended to remember the nearly 3,000 lives lost on 9/11 and to honor our veterans, military, and first responders.
This September you can take part in the 9/11 Heroes Memorial Run hosted by the Travis Manion Foundation in more than 50 communities around the world.
In 2016, more than 50,000 people participated in the many different race locations or as virtual runners. Everyone came together to support the military, veterans and first responders who serve our country. Sponsors of the event include Comcast NBCUniversal and CBS Radio. One of the flagship communities that takes part in the event is Annapolis, where last year there were over 2,00 participants.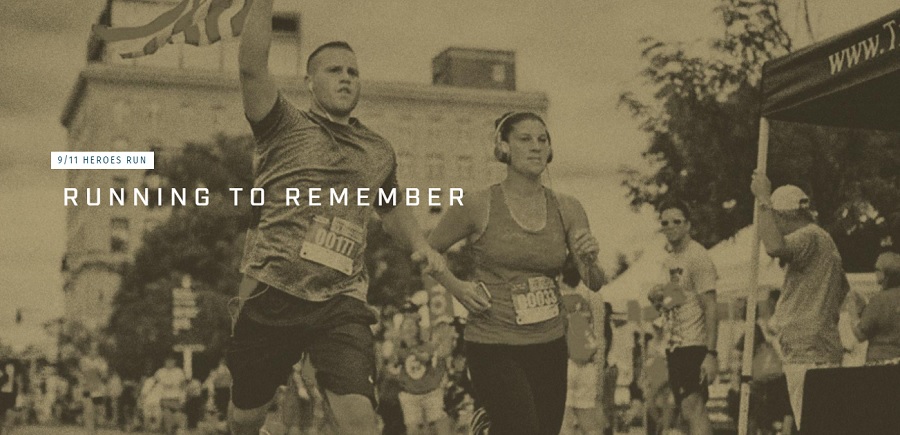 The Heroes Memorial Run is a 5k run that was inspired by Marine 1st Lt. Travis Manion, who was killed in Iraq in April of 2007. Travis' life was taken by a sniper as he protected his battalion. Before leaving to his final deployment to defend the nation, Travis traveled to Rescue One in NYC. Rescue One is known for losing most of their men on 9/11 and Travis wanted to pay his respects. After returning home from NYC, Travis had a deeper understanding of what of what he was fighting for in Iraq.
Ryan Manion, the president of the Travis Manion Foundation and Travis' sister provided a statement: "As I reflect on the 10 year anniversary of the 9/11 Heroes Memorial Run, I'm in awe at the number of communities across the country and around the world that have united to honor all those touched by the events of September 11th, 2001. We challenge all Americans to join us this September, to ensure our next generation never forgets the sacrifices of our veterans, active duty military, first responders, and civilians who were affected by the attacks on 9/11 and in the wars since."
5 Key Race:
9/11 Run Alexandria, VA | Saturday, September 9, 2017 | 9:00 am ET

9/11 Run Philadelphia, PA | Sunday, September 9, 2017 | 9:00 am ET

9/11 Run Houston, TX | Sunday, September 9, 2017 | 8:00 am CT

9/11 Run Annapolis, MD | Sunday, September 17, 2017 | 2:00 pm ET

9/11 Run Doylestown, PA | Sunday, September 24, 2017 | 2:00 pm ET
TMF empowers veterans and families of fallen heroes to develop character in future generations. In 2007, 1stLt Travis Manion (USMC) was killed in Iraq while saving his wounded teammates. Today, Travis' legacy lives on in the words he spoke before leaving for his final deployment, "If Not Me, Then Who…" Guided by this mantra, veterans and survivors continue their service, develop strong relationships with their communities, and thrive in their post-military lives. As a result, communities prosper and the character of our nation's heroes live on in the next generation.