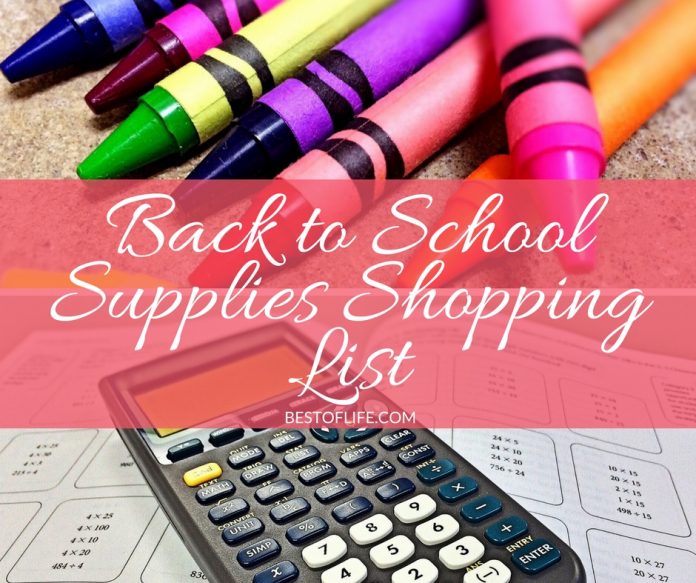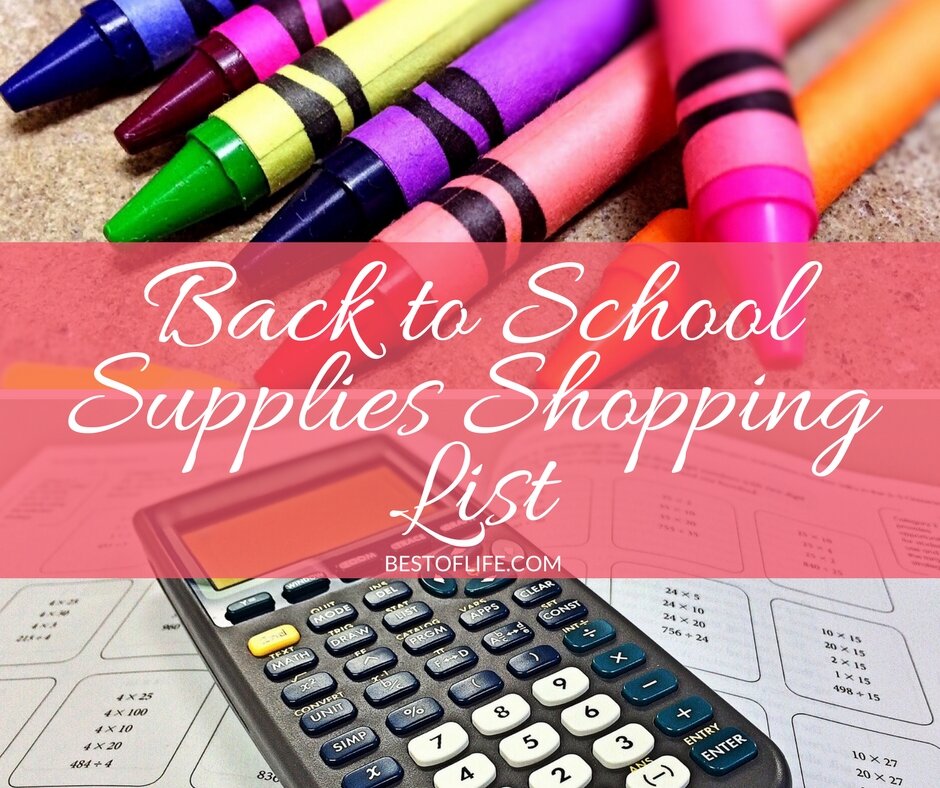 This site contains affiliate links. Please read our Policies for information.
Back to school supplies shopping is not my favorite thing to do. Running around to three different stores, gathering all 47 thousand supplies from the lists, and trying to do it all while balancing work and life. It's even worse when there's more than one kid to worry about! In my eagerness to be rid of this awful tradition I've found a much better alternative…shopping online.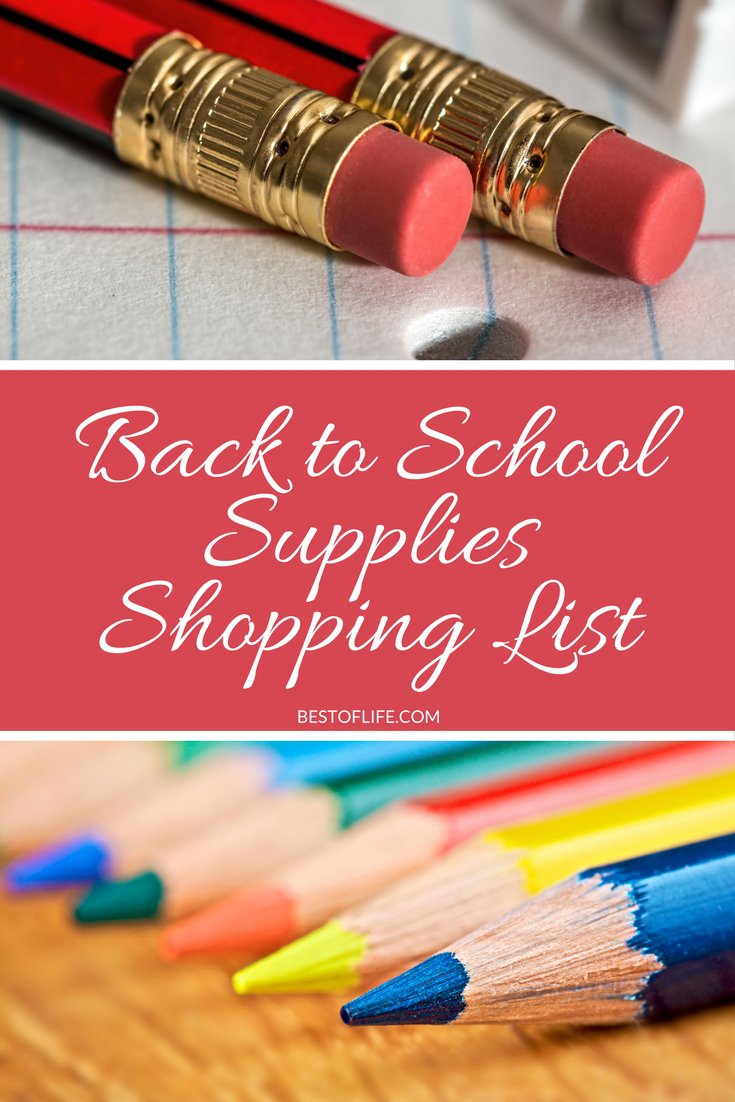 Use this back to school supplies shopping list to save time and reduce stress!
Amazon knows that parents hate this shopping tradition. They know that we love shopping from the comfort of our office chairs and they stock all the necessities to make that process quick and easy. I've rounded up some of the best links to make the process even more quick and easy for all of us.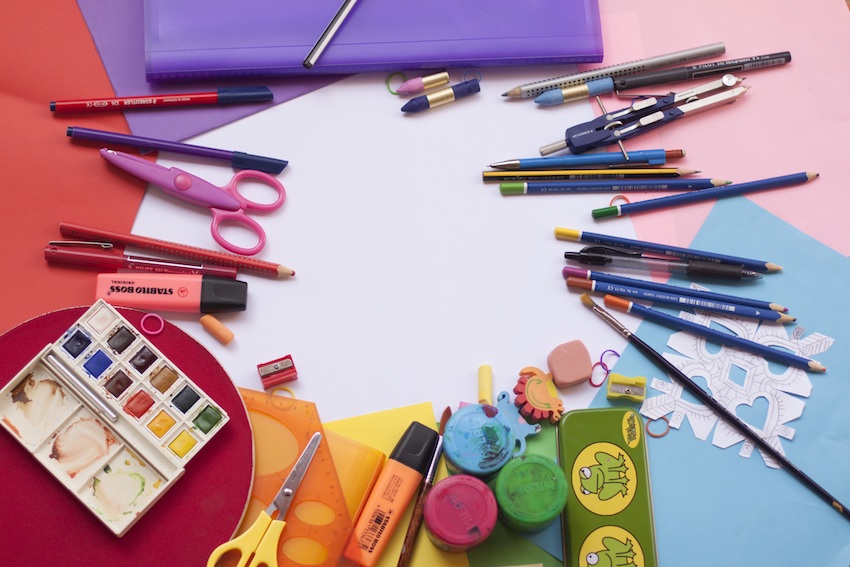 Back to School Supplies Shopping List
Every school shopping list seems to vary but these are some of the standby options, the tried and true, the must have accessories for a successful back to school shopping trip.
Backpacks
Even if your child doesn't carry a backpack at school all day they will need something to transport their books and supplies back and forth each day. There are lots of great options online from character backpacks to messenger bags or plain options as well.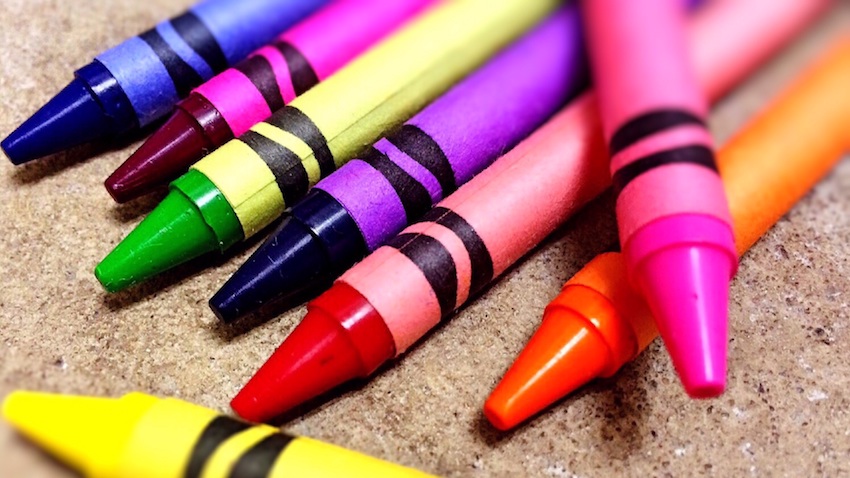 Crayons
If I had a dollar for all of the lost crayons I'll never get back I'd be soooo rich. It doesn't matter if you need the big packs or the individual packs you can get them all quick and easy with this back to school supplies shopping list.
Pens and Pencils
What could be more basic than pens and pencils. I know we all need to have those trusty no.2 pencils on hand but that doesn't mean they can't be fun or mechanical. Also, buying pens in bulk might seem like a bad idea at first, but halfway through the year you'll be thanking yourself!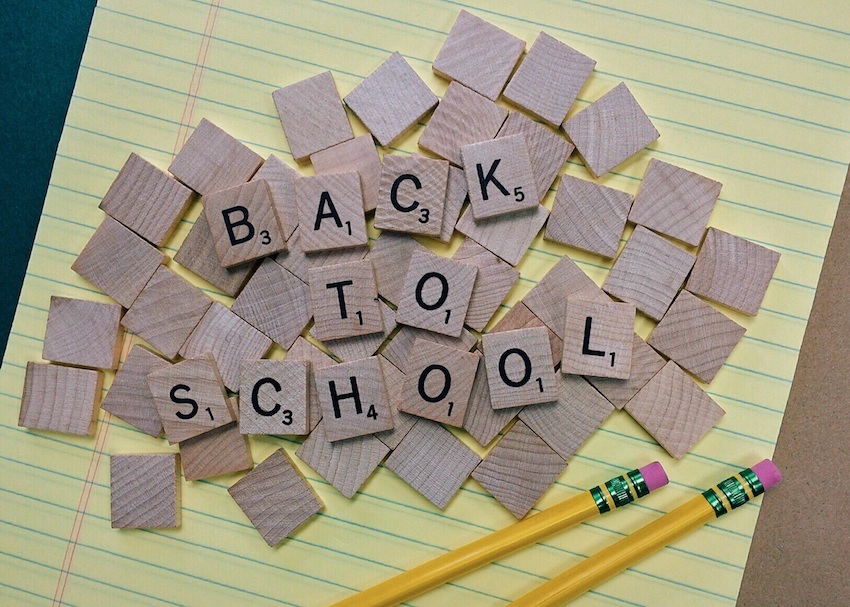 Notebooks
Notebooks are on every back to school supplies shopping list. They come in many different varieties. Of course we have the character ones, the college ruled, the wide ruled, the tiny ones, and the large ones. Lucky for you all the links are right here for you to shop!
Tools & Such
There's this whole new section of the back to school supplies shopping list that never used to be there…Graphing calculators, regular calculators, protractors, rulers, and even cases and microscopes. The tools can be more expensive than anything else and harder to track down. Instead of stressing out and running all over town just sit down and do a little clicking!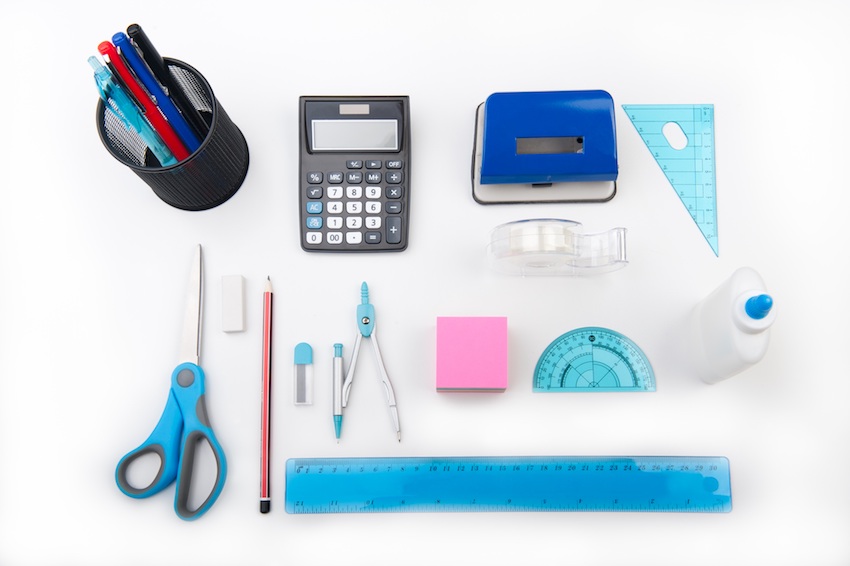 Uniforms
Did you know that you can even purchase uniforms online? If your back to school supplies shopping list includes uniforms you can get them online right here!
Anything You Can Imagine
The best thing about Amazon is that they stock everything from clothes to food and books. You can get everything and anything on your back to school supplies shopping list in one quick and easy place. You don't even have to leave your comfy chair after everyone is sound asleep!
Don't forget to check this link. They have back to school supplies broken down into easy to follow categories with bundles and more!