This site contains affiliate links. Please read our Policies for information.
We're moving right along and today I have the Best Californication Season 3 Filming Locations for you to check out! These are spots mostly in the LA area where you can check out real filming locations for Californication Season 3 moments.

By now you probably don't need me to tell you this…but I'm going to anyway…Californication was a hit show that ran on Showtime for seven seasons. Arguably one of the best things about the show was that it was actually filmed in the area that it was supposedly representing. It's one of the reasons fans have always been so interested in the show. Now that Californication is no longer airing new episodes, it can be fun to head out to some locations to see for yourself where your favorite moments were filmed!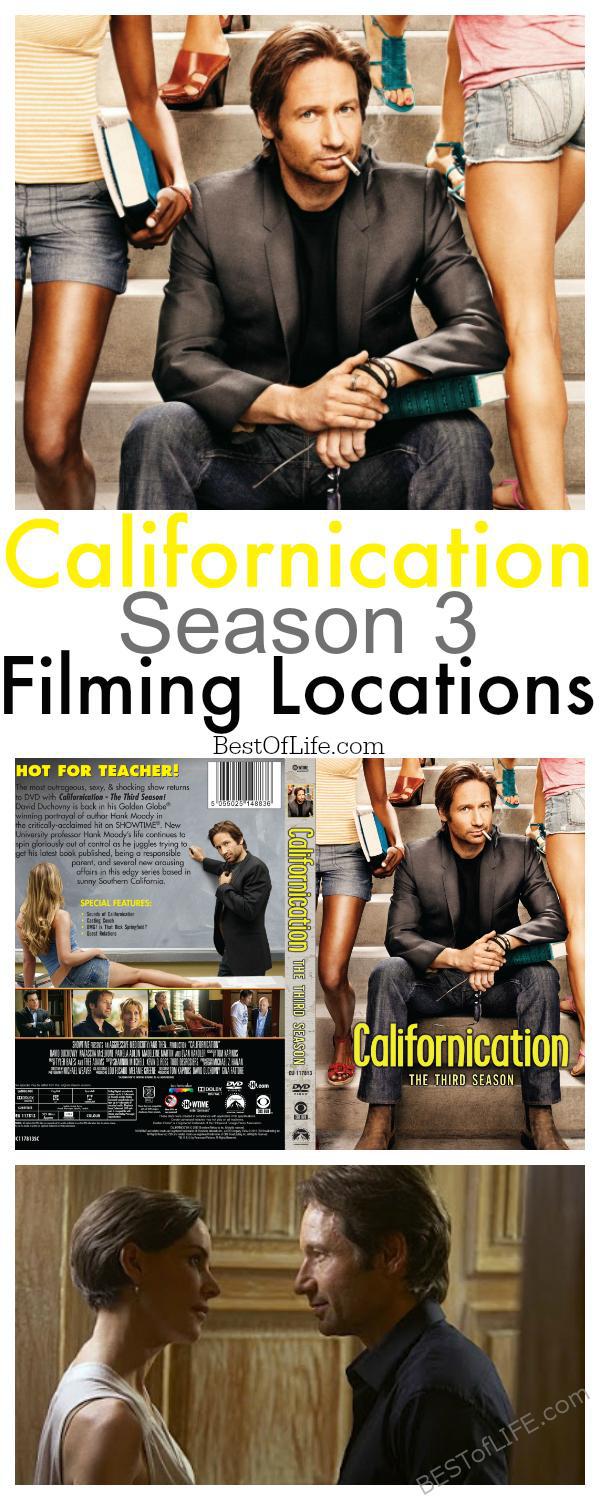 These Californication Season 3 Filming Locations are spots you can visit in the LA area. Head out to see where these popular moments were filmed!
Californication fans can snag the Hank Moody Book, the entire series of Californication, some self help novels, posters, tshirts, and more online now that the online now that the series has ended.
Charlie's Office
If you've ever wanted to visit Charlie's Office from Season 3 of Californication, today is your lucky day…those shots were filmed at 232 Beverly Dr. Beverly Hills, CA
The Shack
In episode 6 there's a shack that you can visit at 185 Culver Blvd. Playa del Rey, CA. Another fun option is to check all of these out with the street view option on google maps!
Lunch Date
Episode 7 is when Hank meets Jill for lunch and I'll bet you've been wondering where you can go to relive those moments! Now you know, head on over to 8478 Melrose Ave. West Hollywood, CA to check it out for yourself.
Stick em' Up
Maybe you've been wondering where the convenience store is that gets robbed in episode 10; it's located at 339 Washington Blvd. Marina del Rey, CA and it's actually called Alan's Market!
Home Address
There are some characters whose homes we visit in Californication Season 3. Dean Coon's house is located at 918 N. Alpine Dr. Beverly Hills, CA while Sue Collini's house is actually located at 15105 Mulholland Dr. Los Angeles, CA
Save
Save
Save