This site contains affiliate links. Please read our Policies for information.
In building my smart home I came to one conclusion, this is one task I wanted to tackle in stages. The first stage was to find the smallest possible smart lights. Every smart light is an LED, so I have to type out the full name once, but from then on will refer to them as smart lights. When searching for the best LED bulbs remember they come in different shapes and sizes with equally different features.
Considering becoming a "smart home" owner? Starting small with your smart home is a good idea, so find the best LED Bulbs that you can with our tips.
A smart LED is a bulb that can be controlled from your smartphone through a WiFi connection. You can turn them on, turn them off and some even let you change the color! I'll give you a sec to close your jaw.
Now, smart bulbs take a bit of time to get used to but will save you a lot of money over time. Though, at first, the best LED bulbs will cost you a lot of money. I like to think of it as an investment, and investment in being cool and saving energy.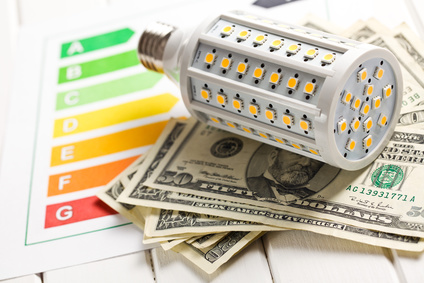 The Philips Hue is a great example of a smart light and the start of a smart home. The entire system requires a Hub, but that also means that the lights are very smart and work with IFTTT. You can get regular bulbs, accent lighting, and even light strips.
The LIFX brand is another WiFi enabled bulb and works similar to the Hue. The biggest difference is the LIFX bulbs don't require a hub. Instead, the hub is essentially built into the bulbs themselves. That makes for an easy experience getting started. That also means a bit more money out of pocket per bulb.
The biggest problem, especially for me, is the cost of each bulb. Qube is taking care of that problem by making bulbs cost around 20 bucks each. That is an amazing price point, especially since these bulbs function the same way as LIFX. No separate hub required.
If $20 is even too expensive for you for a bulb that is meant to last for about 23 years, then there is an even cheaper option. Though I always say, when it comes to tech, you get what you pay for and nothing else.
The GE Link is a really bright white LED bulb that does require a hub. However, white light is all you get and the white may be too bright for some. Oh, and this bulb goes for about $15 per bulb.
Save