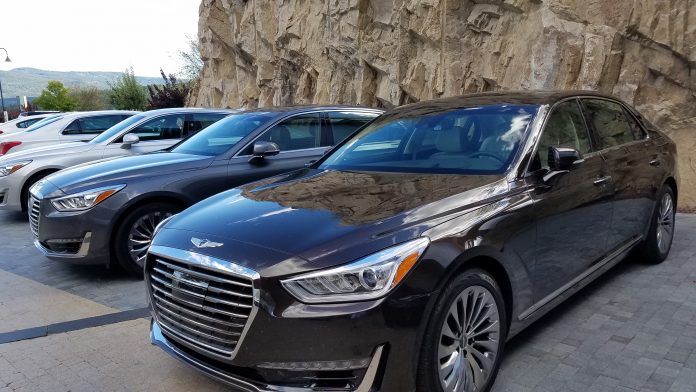 This site contains affiliate links. Please read our Policies for information.
I think we can all pretty much agree that if a vehicle is not top of the line on safety it doesn't really matter if it's gorgeous, efficient, and luxurious. In the case of the Genesis G90 you get the looks and the safety features to back them up!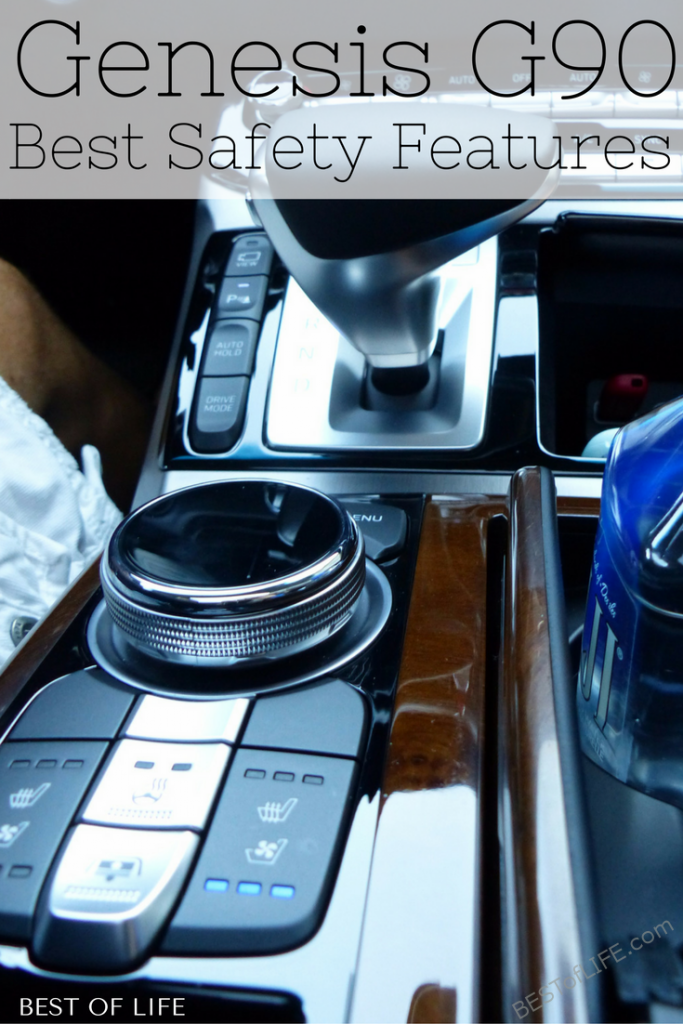 The Genesis G90 is where Genesis defines itself as a luxury car; you won't find many options, instead, nearly everything you can think of is included standard!
One of the most important features of any vehicle are it's safety features! After all the bells and whistles fade away and their charm becomes the norm, your car is still hauling around the most precious cargo of all…your family. Like most new cars today the Genesis G90 has a wide array of safety features. There are some items that stand out in the line of safety features and I'm going to share those with you today.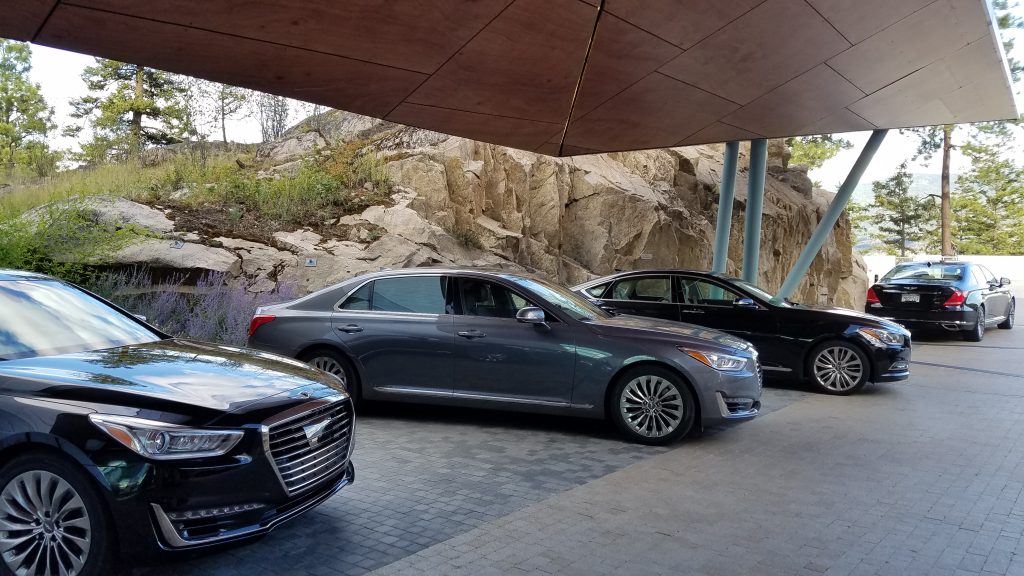 Full Color Heads Up Display
This is perhaps the heart of the safety features of the Genesis G90. With a heads up display system like this, you can always be looking up. You have no need to look down and inspect your dash, phone, speed, etc. The Heads Up Display system is becoming quite popular in luxury vehicles and it's an incredible safety feature that will no doubt set the standard for future vehicle development.
Driver Attention Alert
That's right, your vehicle can help keep you alert. If you start to drift your Genesis G90 can notice and help alert you to the issue before you have an accident! The best defense is a good offense, even when we're talking vehicle safety!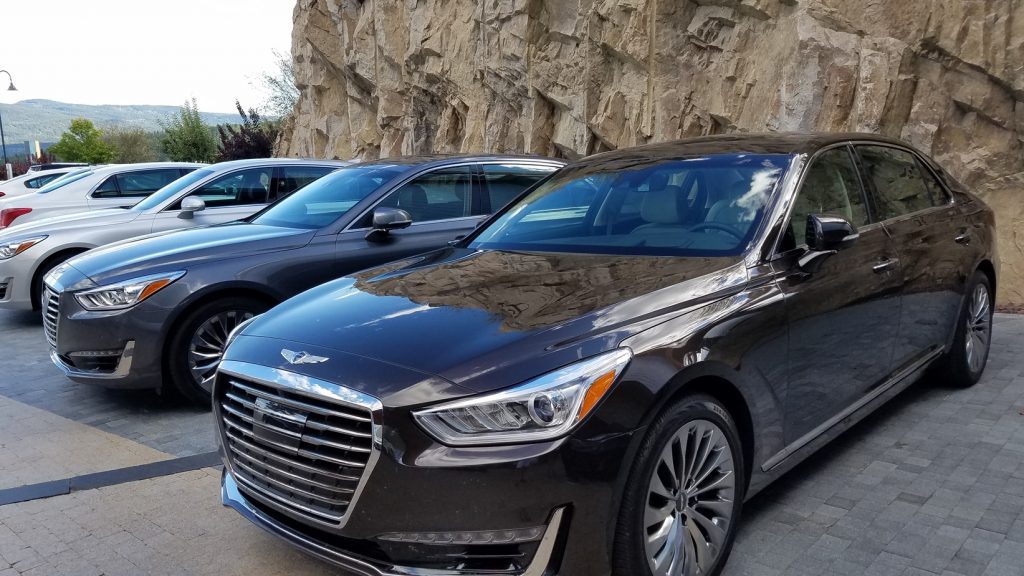 Automated Emergency Braking
Automated Emergency Braking in the Genesis G90 basically means that your vehicle can sense danger and stop you from having a collision. Once you get past the idea that a robot is essential stopping your car it's really quite amazing and so great to have as a safety feature!
Pedestrian Detection
This one goes along with the automated emergency braking but I think it is so amazing it deserves its own section! Your Genesis G90 can sense when a pedestrian is in your path and stop. Not only can this help save everyone in the car from danger it can also protect those outside the car as well. It's amazing how far technology has come.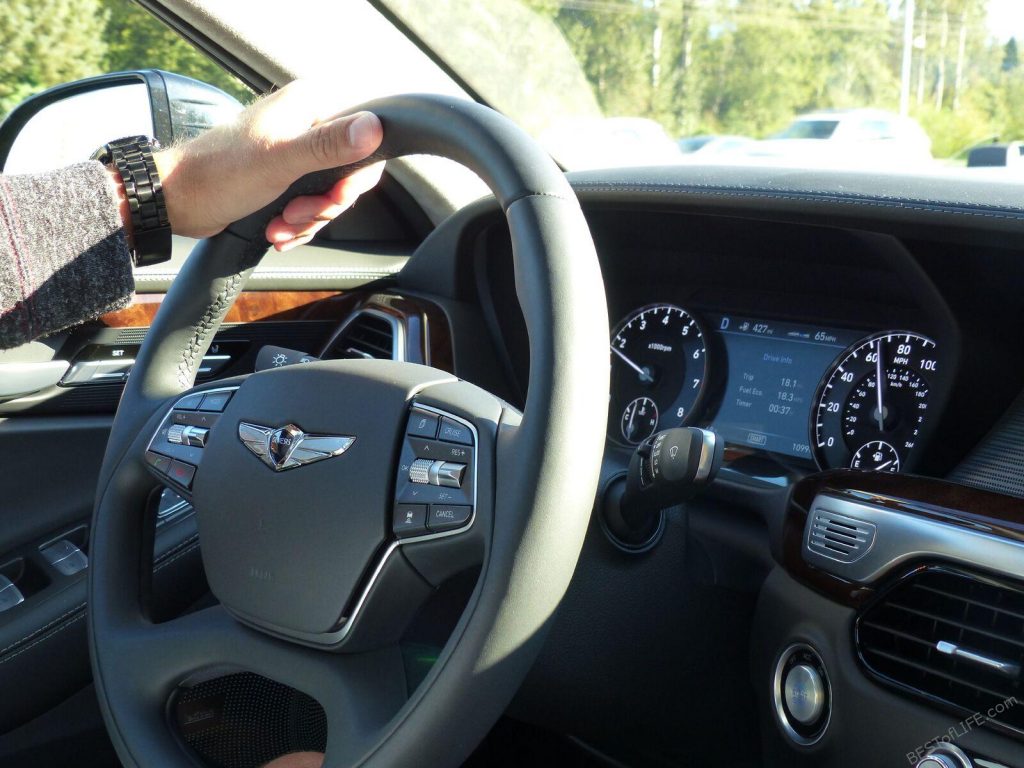 Semi-Autonomous Adaptive Cruise Control
I know it's a mouthful and trust me, the idea that a robot is now driving the vehicle is not lost on me. BUT BUT BUT this is so amazing! The Genesis G90 can actually partly keep your car in its own lane and at a set speed. Not that we ever look away from the road on purpose but when that accidental glance does happen your vehicle can actually correct lane departure and adjust your speed. It's absolutely incredible how the G90 can prevent accidents before they have time to happen.
Lane Departure Alert / Prevention
Again, this one goes alone with the Semi-Autonomous Adaptive Cruise Control but it's amazing. Lane Departure Alert and Prevention keeps your vehicle focused and within its own lane. If you start to drift your Genesis G90 will alert you on the Heads Up display unit and if that doesn't stop the drifting, it can in certain cases automatically correct the issue to help prevent any injury to your precious cargo!
Save
Save