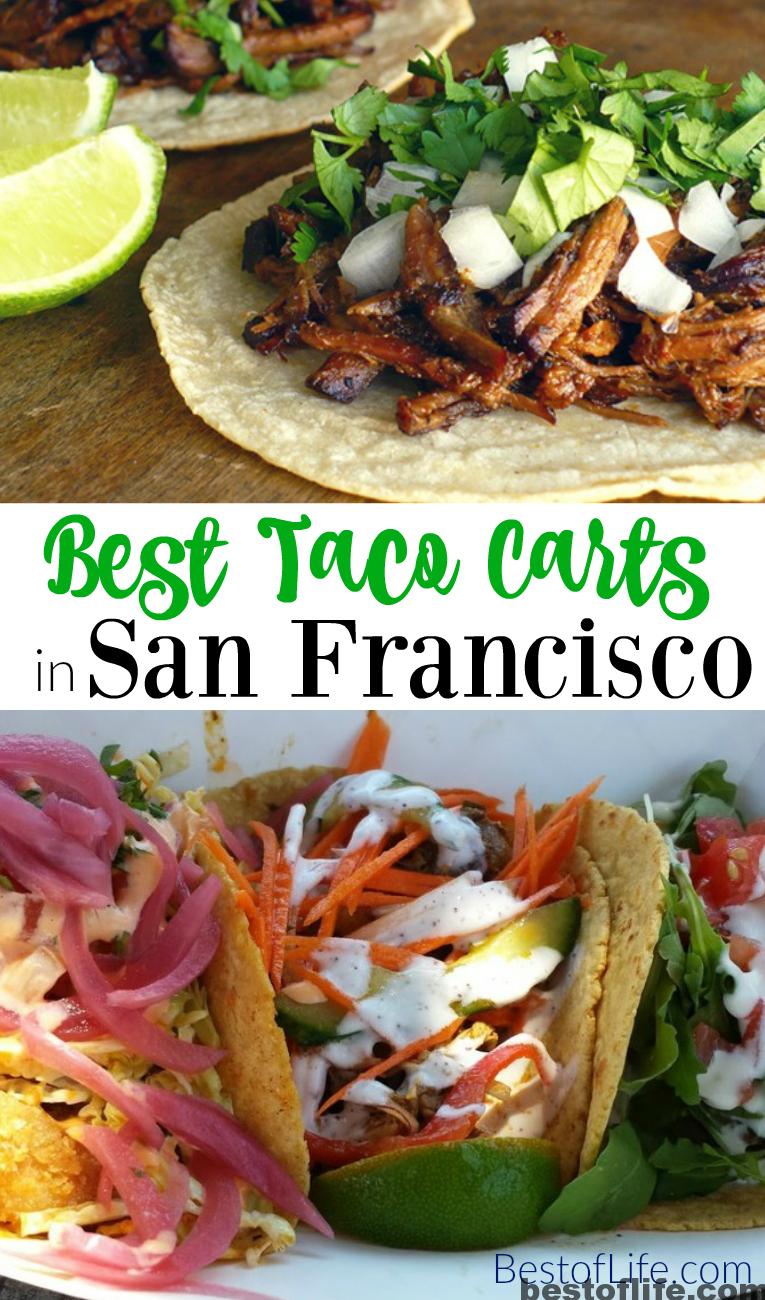 When it comes to being a foodie, you have to visit San Francisco. In this city, they celebrate food culture but they also aren't afraid to try something new. You can find some of the best tacos in San Francisco,best burritos, best cupcakes best whatever, it's all here in San Francisco. Today, let's shout out to some of the best taco carts in San Francisco. Because we may not have hot dog stands on every corner like New York, but we do have some of the best taco carts or taco trucks in the US.
When you come to San Francisco, you expect hippies but get foodies with some of the best taco carts in San Francisco catering to every taco lover.
I don't know if you know this but I live and grew up in the San Francisco Bay Area. I love living here because it's the city of the melting pot country. What I mean is, the center of the melting pot of cultures and backgrounds can be found here in San Francisco.
So many people from all over the world come and mix and mingle together in such a beautiful way. One of the benefits of that mixture is the food. The best taco carts in San Francisco are the ones that bring a different culture, a different spin, a different taste to the idea of the taco.
El Tonayense
This taco truck has been around for years, even before taco trucks turned into gourmet food trucks offering all different kinds of foods. You can have the usual chicken tacos, or get creative with the Lengua tacos. For those that don't know, Lengua is beef tongue and it's amazing.
Seoul on Wheels
Ok, remember when I said food gets creative in San Francisco? Seoul on Wheels is a good example. This food truck is Korean-Mexican cuisine and in all of the best ways possible. Here, you will find Korean BBQ pork tacos and so much more.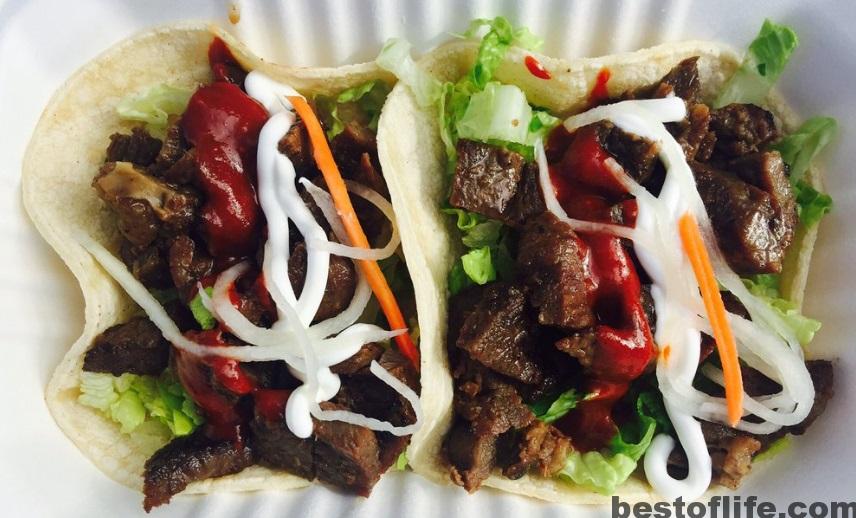 The Taco Guys
You know that movie, where the hardcore chef decides to open a food truck? I'm pretty sure it was based on these guys. Maybe not, but the two chefs at the Taco Guys are both chefs who have worked in some of the best restaurants in San Francisco and now serve people tacos. Actually, not just tacos, the best tacos.
Tacos el Gordo
Here you will find some authentic Mexican tacos. That also means you will have to try some of the more…exotic meats. Try the pork stomach or pork buche. It may not sound good, but it's awesome.
The Chairman
Ok, here is another cart that melds two culinary worlds together in a beautiful way. The Chairman offers Asian food with a Mexican flare. So when you order a taco here, you'll more than likely get a gua bao or a Taiwanese bun folded into a taco with some delicious meats.
Save