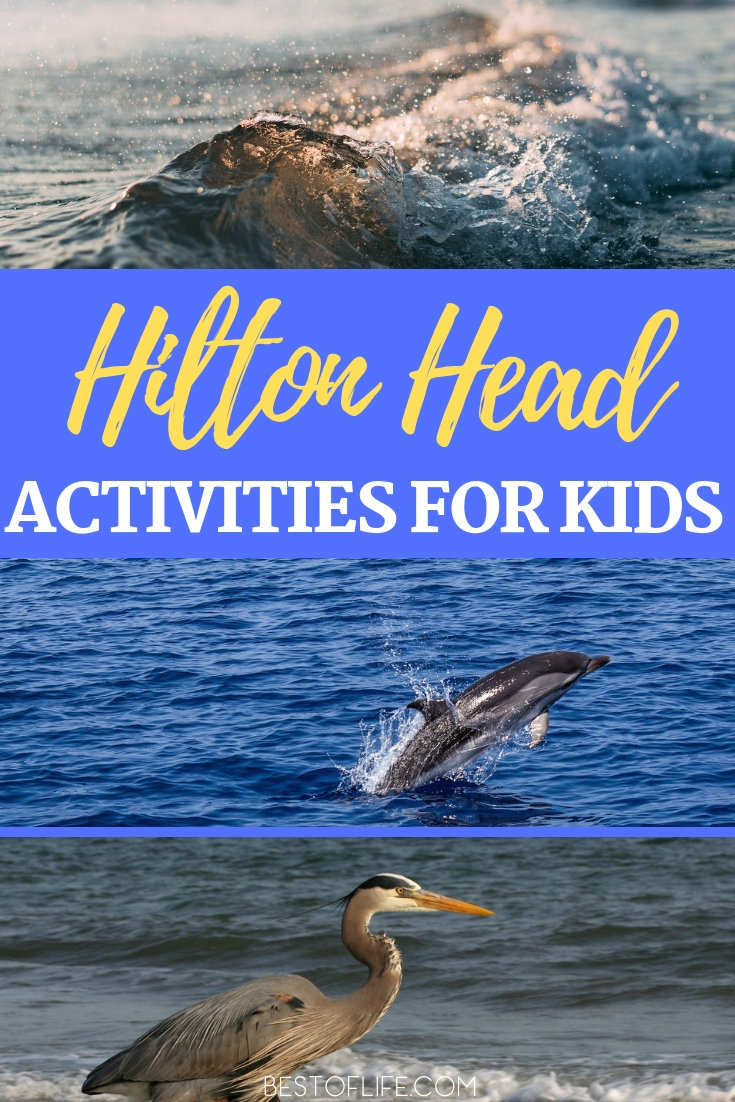 Just off the southern coast of South Carolina is an island known as Hilton Head. Hilton Head Island has become known as a family-oriented place where families with kids can enjoy beach-style vacations. In fact, Hilton Head is so family-friendly that even Disney has a villa resort there. That resort is only one of many things to do in Hilton Head with kids and all of them make for an absolutely perfect family vacation.
Spend your next family getaway at Hilton Head and fill yo
ur time with multiple different things to do in Hilton Head with kids.
Hilton Head gets its name from the English sea captain who surveyed the island and claimed it for the crown back in 1663, William Hilton. Since then, the island has been inhabited, in fact, it has been inhabited long before that.
Today, the island is known for its miles and miles of pristine beaches, many different golf courses, and just being the perfect family vacation spot. The island is only 5 miles wide and 12 miles long, but that space is filled with activities.
The island was built up to ensure that the natural life would not be destroyed. There isn't even a single neon sign on the island. This makes it even easier to enjoy your time with your family and fill it with the best things to do in Hilton Head with kids. There are roughly 40,000 year-round residents on the island but you could be one of the over 2.5 million visitors this year.
Things to Do in Hilton Head with Kids | Beach Days
Starting with the obvious, Hilton Head is the perfect place to spend time with your family on the beach. Even though the island is only 5 miles wide and 12 miles long there are more than 12 miles of white sand beaches.
Two of the best beaches on the island include Driessen Beach and Islanders Beach. These beaches have playgrounds and picnic shelters open to the public. However, many of the beaches offer opportunities for you to enjoy the sun and explore nature.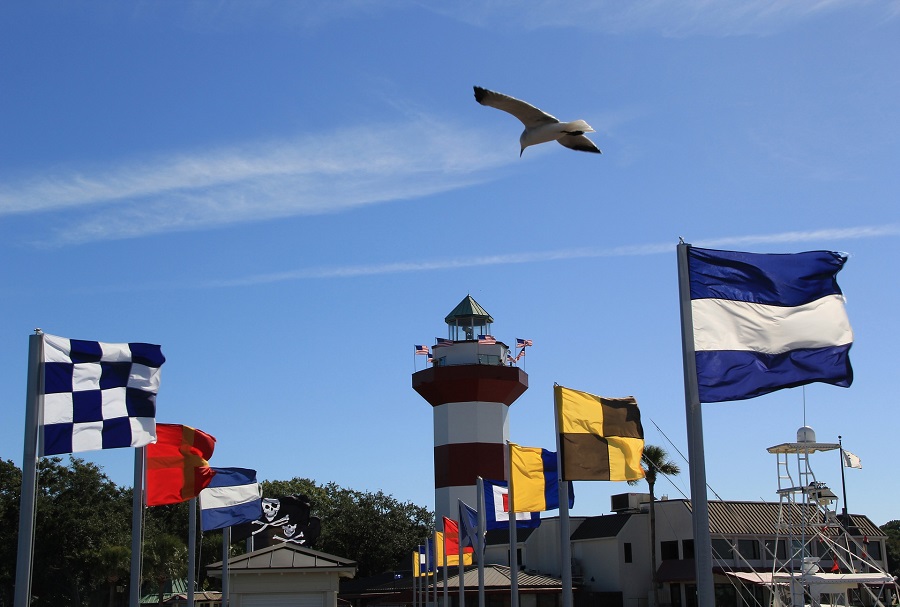 Things to Do in Hilton Head with Kids | Coastal Discovery Museum
The Coastal Discovery Museum is a great place to spend an afternoon with children. Not only are there exhibits inside the actual museum, but guided tours can also take you outside into the warm summer sun.
There is the Savannah Port Tour, the Dolphin Eco Tour, Discovery Lab Open House, and the Plant Seekers Tour. But there are so many more things to do that make the Coastal Discovery Museum a must for families.
Things to Do in Hilton Head with Kids | Kayaking
Like many beaches, there are various ocean-themed activities that you can enjoy, like kayaking. There are oceanfront businesses that offer kayak rentals but also, many of the resorts have kayaking tours as well.
Even Coastal Discovery Museum has ways for you to rent a kayak and explore the waters. It is also not uncommon to spot a dolphin or two while out on the water.
Things to Do in Hilton Head with Kids | Disney Vacation
Hilton Head is such a pristine island that even Disney owns property here at the Disney's Hilton Head Island Resort. This resort is a villa resort and each villa has a full kitchen, separate sleeping areas for parents and kids, and so many different activities.
The resort is designed after a 1940's hunting and fishing lodge complete with a pool, waterslide, two restaurants, nature tours, golf courses, campfires, The Live Oak Lodge, pet care, and so much more.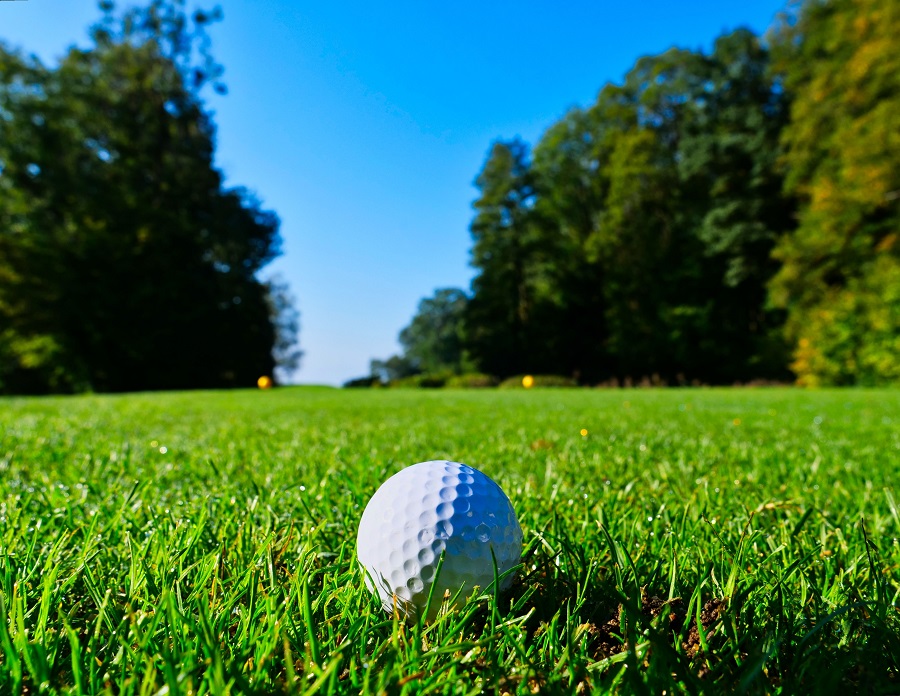 Things to Do in Hilton Head with Kids | Golfing for Kids
Hilton Head is home to a number of golf courses including two well-kept miniature golf courses for kids. These miniature golf courses can be found at Adventure Cove.
This is one of the few escapes from the beach (as if you will need one). But what makes Adventure Cove even better is that it is also home to the largest arcade in the area which means you can escape the weather if need be.
Things to Do in Hilton Head with Kids | Lawton Stables
If your kids are between the ages of 2 and 7, you can take them to Lawton Stables for a pony ride. Kids of all ages can enjoy the petting zoo which is filled with goats, chickens, sheep, turtles, cows, and even alpacas.
For adults and children over 8, there are horseback riding trails as well. Rides on horses and ponies must be paid for but the petting zoo is free.
Things to Do in Hilton Head with Kids | Commander Zodiac
While kayaking and hanging out on the beach are great ways to experience nature, you can also go out further with Commander Zodiac excursions. These boat tours go out on the water in search of dolphins and wildlife and you're all invited to join them. The tours have even been selected by National Geographic and Discovery Channel to take photographers out in search of wildlife as well.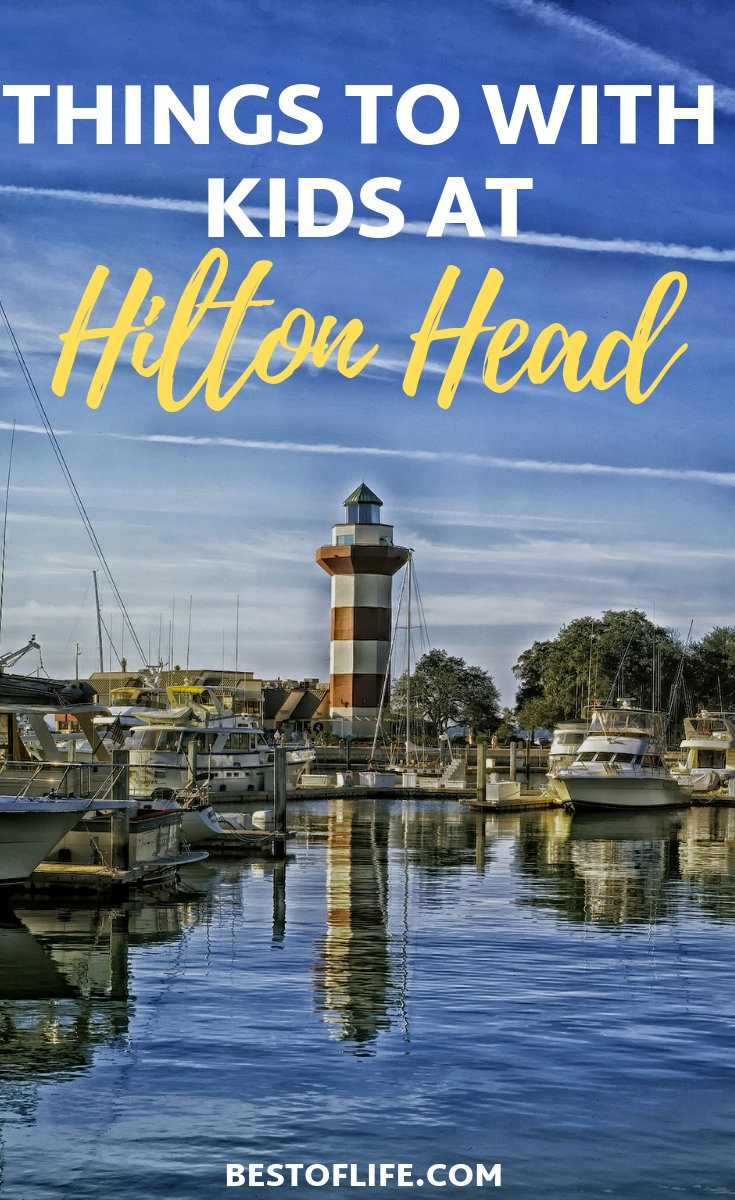 More Family Travel Ideas
Free Things to do in Orlando Besides Theme Parks
What to Do with a Teenage Boy in New York | 15 Things to Do
What to Do with a Teenage Girl in New York | 15 Things to Do
San Diego with Kids | 10 Things You Can't Miss