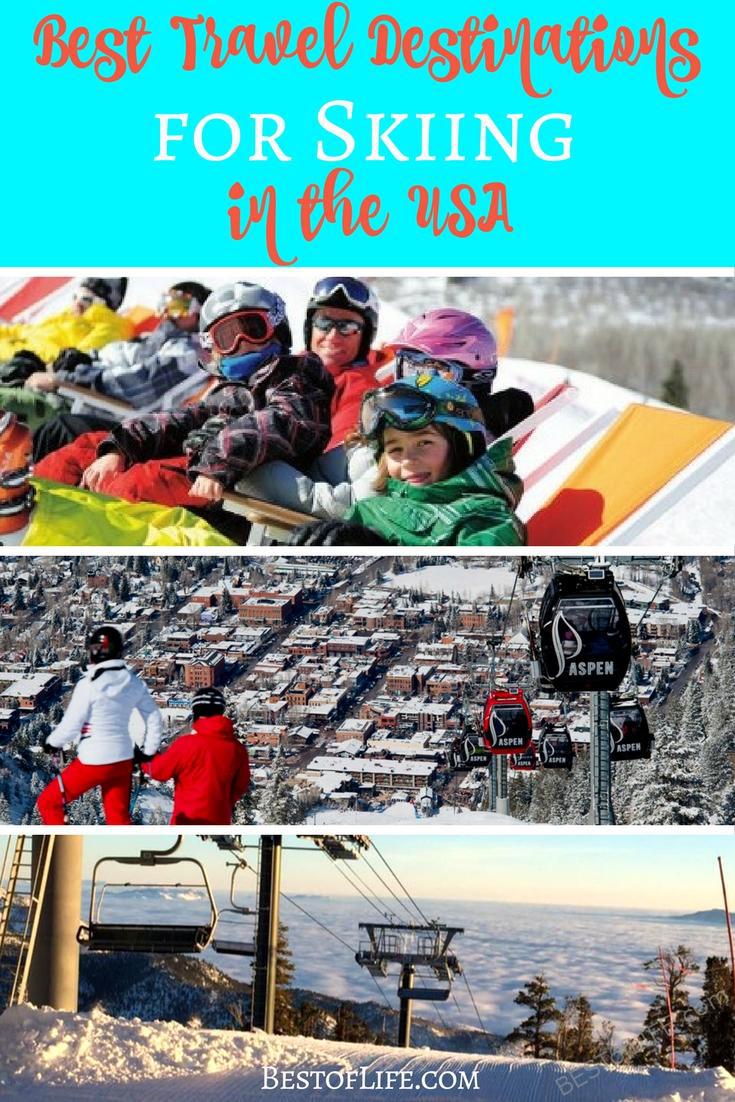 Living in Southern California means that options for skiing are pretty limited. Winter weather in California has been hit or miss as of late, and that limits us even further. However, limits will not stop my family from traveling for a great ski trip. All we need to do is find the best travel destinations for skiing. While that task may sound easy, there are many different factors when searching for the perfect skiing destinations.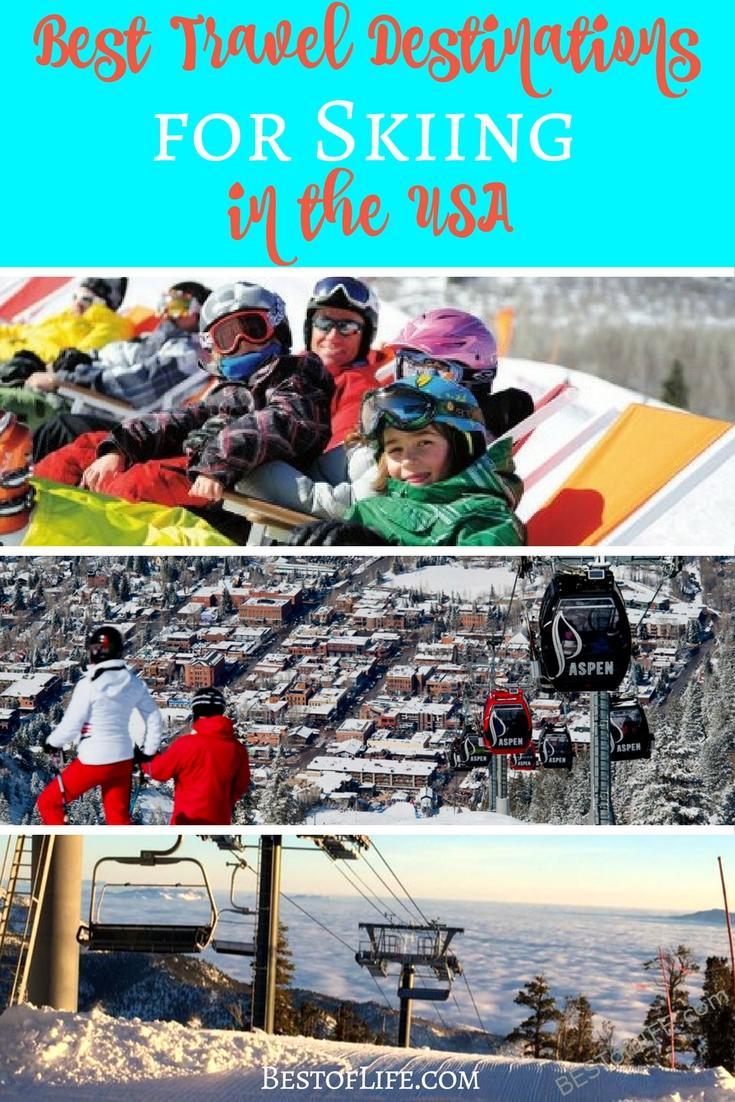 If you are heading out on any ski vacation you should make sure to have the warm winter essentials. You'll need hats, gloves, and warm ski pants and jackets. If you are a new skiier you might want to rent your skis instead of buying them. Once you know what you like then it's easier to make a big purchase!
The US is home to many of the best travel destinations for skiing. Here are some of the best places to ski in the US that the whole family can enjoy.
There are parts of the US that always get hit hard with snow, this make them perfect for those looking to ski.Then some spots experience different weather conditions every winter. Tahoe, for example, uses fake snow sometimes to help supplement drier winters. While there isn't much wrong with fake snow, it isn't always perfect for skiing. As you can see, finding the ideal travel destinations for skiing isn't as simple as picking a point on the map and heading out. Luckily, my family and I have a bit more experience when it comes to searching for that perfect snow.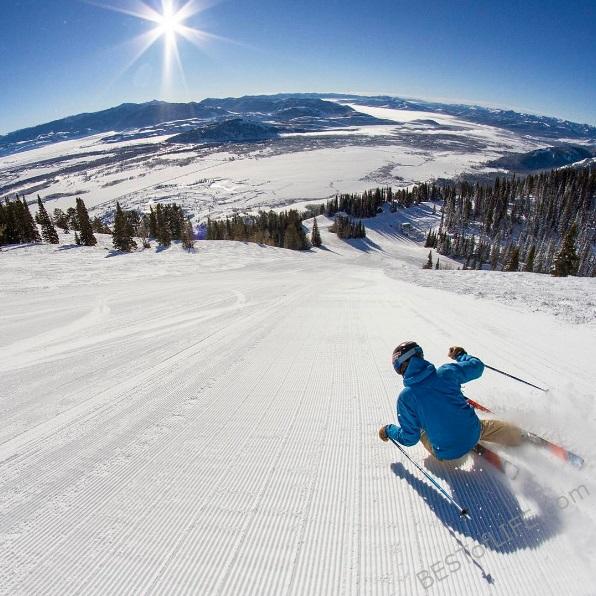 Jackson Hole | Wyoming
Welcome to the number one travel destination for the 2016/2017 winter season. Jackson Hole is hidden in between the Grand Teton National Park and national forests on all other sides. What that means is, people rarely travel to Jackson Hole. Recently, they have been pushing the tourism industry by adding direct flights from Chicago, and LA. Not only is Jackson Hole now ranked as the #1 Ski Destination in the US but as the #2 Ski Destination in the world.
Park City | Utah
Most people will assume Salt Lake City, but that is not quite accurate. As another contributor here, Ray, has mentioned, stay in Park City and visit Salt Lake City if you wish. Park City is where you'll find incredible dining and skiing opportunities. Park City, Utah has played host to the Winter Olympics in the past for a reason. The slopes often fill with fresh powder and offer skiing opportunities for all skill levels.
Lake Tahoe | California
I'm pleased to say that this year, Lake Tahoe has seen natural levels of snow and is once again a great skiing destination. Over the past couple of years, we have been sad to see the condition of Lake Tahoe and the surrounding areas. A lack of a real winter snow is to blame but this year they have seen many storms. Head over to Tahoe for not only skiing but also great dining, shows, gambling, and so much more.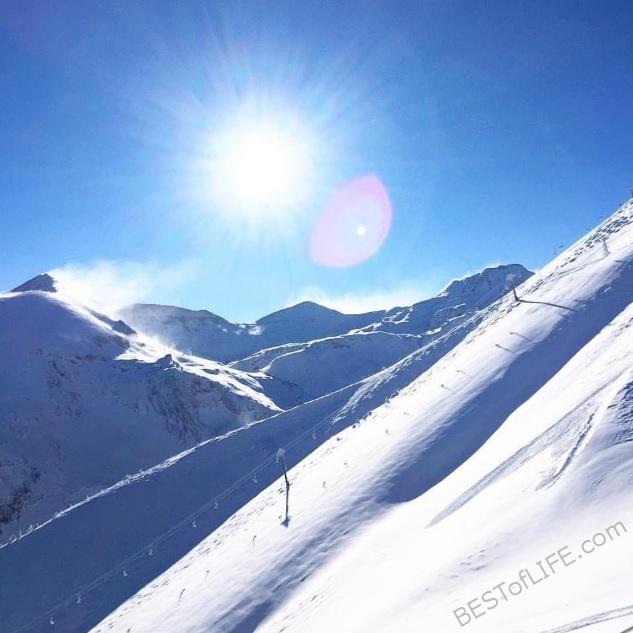 Telluride | Colorado
If you believe in local lore then you will be wise to heed the warnings, the slopes here are for the advanced skier. In fact, the story goes, the name "Telluride" is a shortened, friendlier version of saying, "To hell you ride." The reason for that name is the dangerous slopes located here that take lives from unknowing skiers every year. However, don't let that scare you away, there are over 1,700 skiable acres that have courses for all skill levels making it one of the best travel destinations for skiing.

Finger Lakes | New York
Chase will tell you that the best ski resort is found in The Finger Lakes in Central New York. The lakes are surrounded by mountains that offer perfect conditions for skiing. If you're a cross-country skier than Chase is correct. There are over 30 well-groomed trails and parks that make a skier's dreams come true.
Aspen | Colorado
I would be amiss without mentioning Aspen as it is one of the most famous ski areas in the US. However, as time has gone by, other resorts have taken its place as the best. Still, Aspen should be on your list if you've never been. The ski conditions are rarely met with disappointment. A trip to Aspen is considered one of luxury and pampering so be warned, it's not cheap! Shops here cater to luxury branding and gourmet meals.
Save