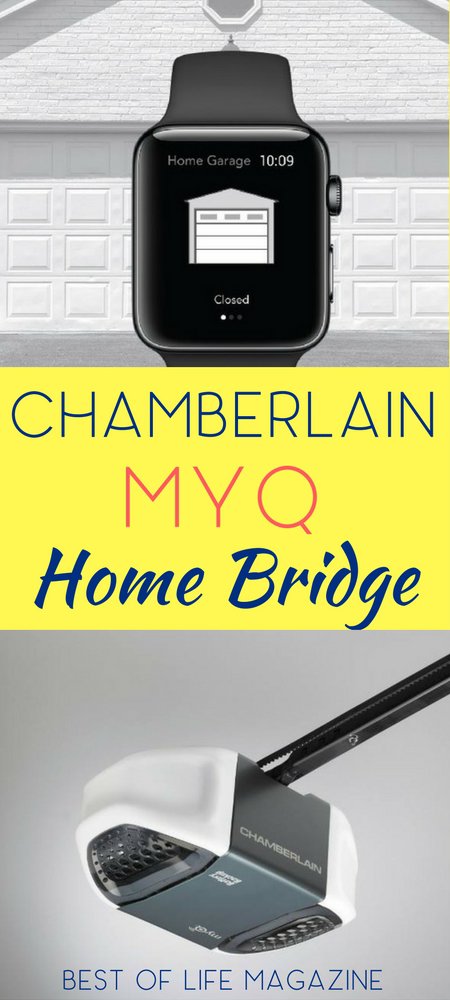 This post is sponsored by Chamberlain. I was paid for this post and received the featured Home Bridge as compensation.
App-enabled garage door openers have been well-received thanks to the help of the Chamberlain MyQ® garage controller. Users of the MyQ® Garage controller have become familiar with opening and closing the garage door with an app. But the MyQ® isn't ready to call it a job well done. The MyQ® Homebridge is the newest addition to the MyQ® ecosystem and with it comes Siri® voice control, Apple Home app control and so much more.
The Chamberlain MyQ® Home Bridge is a device that extends your smart home from inside your home to your garage door with just a few simple steps.
The growth of the smart home is showing no sign of slowing down and everyday tasks are becoming easier. Some of the first things to become easier include unlocking doors, turning on and off lighting and keeping track of schedules. MyQ® Home Bridge adds opening and closing the garage door to the list of things that can be done with your voice. The Home Bridge turns already installed MyQ® Garage Door controllers into Apple HomeKit™ compatible devices.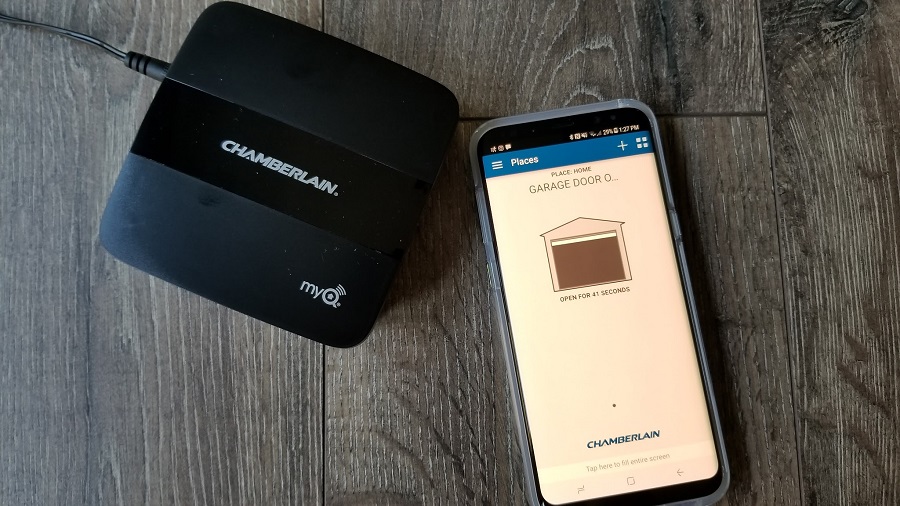 Chamberlain MyQ® Home Bridge Features
What makes a smart home device smart is its ability to keep you informed. The MyQ® Home Bridge makes checking the status of the garage door easy and you can get real-time alerts of any activity. If your garage door is opened or closed, you can get notified, even if you're miles away from home. Not only can you get notified and monitor the garage door, you can also create schedules. Users can set a schedule for when they want a garage door opened or closed. Scheduling features can really make life easier when don't need to worry about opening and closing the door. The MyQ® Homebridge works with both Apple HomeKit™ and Google Home, meaning a world of possibilities awaits users with these devices.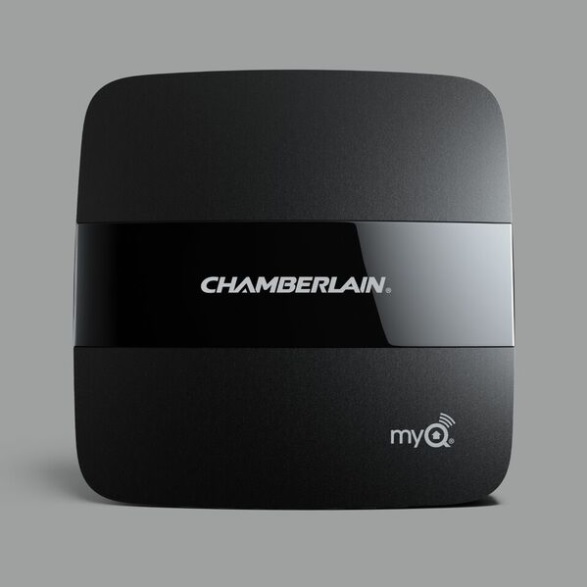 Chamberlain MyQ® Home Bridge and Apple HomeKit™
The MyQ® Home Bridge adds voice control with the help of Apple's HomeKit™. If your home has all three devices, the MyQ® Garage Door controller, the Home Bridge, and Apple's HomeKit™, a new world of opportunity awaits. The special features that come with having all three include, voice control and status updates, the ability to use the Apple HomeKit™ app instead of multiple apps, and the ability to control multiple devices with one command. One of the best examples is telling Siri® a command like, "Hey Siri®, goodnight." and then having your smart home lights turn off, front door locked, Nest® thermostat turned down or up and the garage door closed. A complete shutdown of your home with just one command.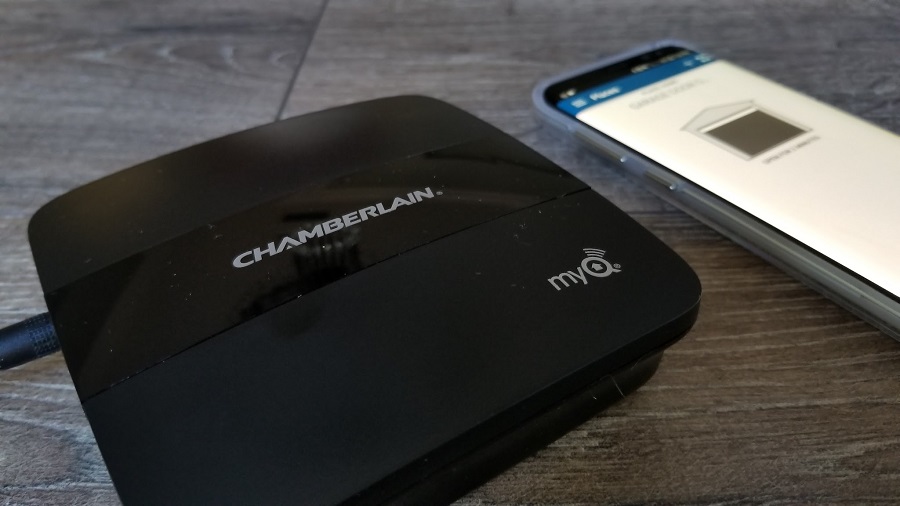 Chamberlain MyQ® Home Bridge Availability and Pricing
The MyQ® Home Bridge can be bought directly from Chamberlain for $49.99 and is available today. That's a special introductory price with $20 off retail. Once the device arrives, the set-up is a breeze. Simply plug in, mount and use the latest version of the app to finish the set-up process.
You can score some amazing Black Friday and Cyber Monday sale deals at Chamberlain.com from November 20th – December 14th. Get free Shipping on all MyQ® Accessories (includes HomeBridge, Smart Garage Hub, as well as Remote light controls and light switches) with Chamberlain PROMO CODE "Holiday17". The introductory price of the Home Bridge is changing back on December 1st.
My blog may contain links to other websites. I am not responsible for the privacy
policies of those other websites. When you click on a link, your information may be collected by those websites so I encourage you to read their privacy policies.
Affiliate links are not associated with Chamberlain.