This site contains affiliate links. Please read our Policies for information.
Branson Sep. 7, 2017/Best of Life PR/–Christmas of 2018 will be celebrated in Branson with the latest Christmas spectacular by Daniel O'Donnell. There will not only be one or two shows of this spectacular but 20 shows in Branson, Missouri from November 2018 through December 2018.
Don't miss "Christmas with Daniel" a show hosted by Daniel O'Donnell that will be done 20 times in Branson, Missouri Starting on Nov. 1-Dec. 1, 2018.
Tickets are now available for all of the 20 performances of "Christmas With Daniel" over one year in advance. This show is expected to be the biggest Christmas show since Andy Williams passed. Andy Williams had his own theater in the entertainment district of Branson where he put on big Christmas production every year.
Daniel's show will be presented at the Welk Resort Theatre. During the shows, Daniel will sing Christmas favorites like,"White Christmas," "Merry Christmas to You" and many more. Local choirs will be included in the shows. Daniel is not planning any shows anywhere else in the world. Branson, Missouri is the only place people will be able to see Daniel's "Christmas with Daniel" live.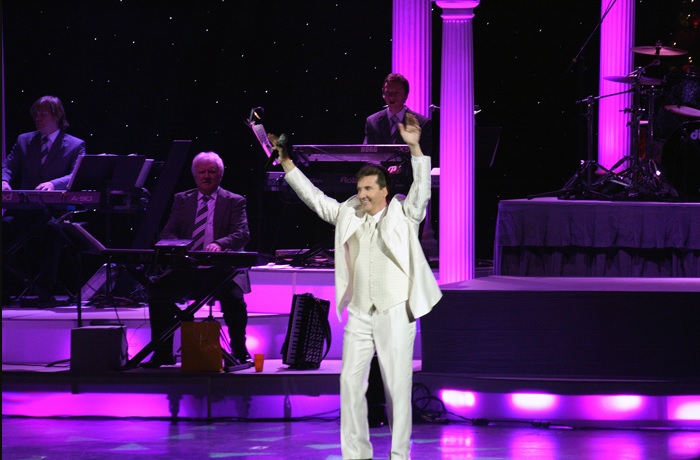 However, a broadcast of the Christmas show that was filmed at Dublin's Convention Centre last year will be broadcast across America. The older version of the Christmas show that will be broadcast will be on public television channels in December. During the broadcasts, PBS viewers will be offered good tickets to the Christmas show at the Welk Resort Theatre in 2018 through special packages.
Starting on November 1, 2018, "Christmas with Daniel" will be played at the Welk Resort Theatre on each show day at 2 pm. Dates include: November 1, 2, 3, 5, 6, 7, 9, 10, 12, 13, 14, 16, 17, 22, 24, 26, 27, 28, 30 and Dec. 1, 2018.