Miami, Fl., Jan. 22, 2018/Best of LifePR/–As winter blows across the country everyone is looking for ways to stay warm. One of the best, and most delicious ways to stay warm is to eat warm foods. One dish is perfect for the weather, a stew dish that is sure to keep you warm, full, and also give you a tasty experience. While beef stews are commonplace, this specific beef stew recipe adds new meaning to the dish thanks to chef Adrianne Calvo of Chef Adrianne's Vineyard Restaurant and Wine Bar.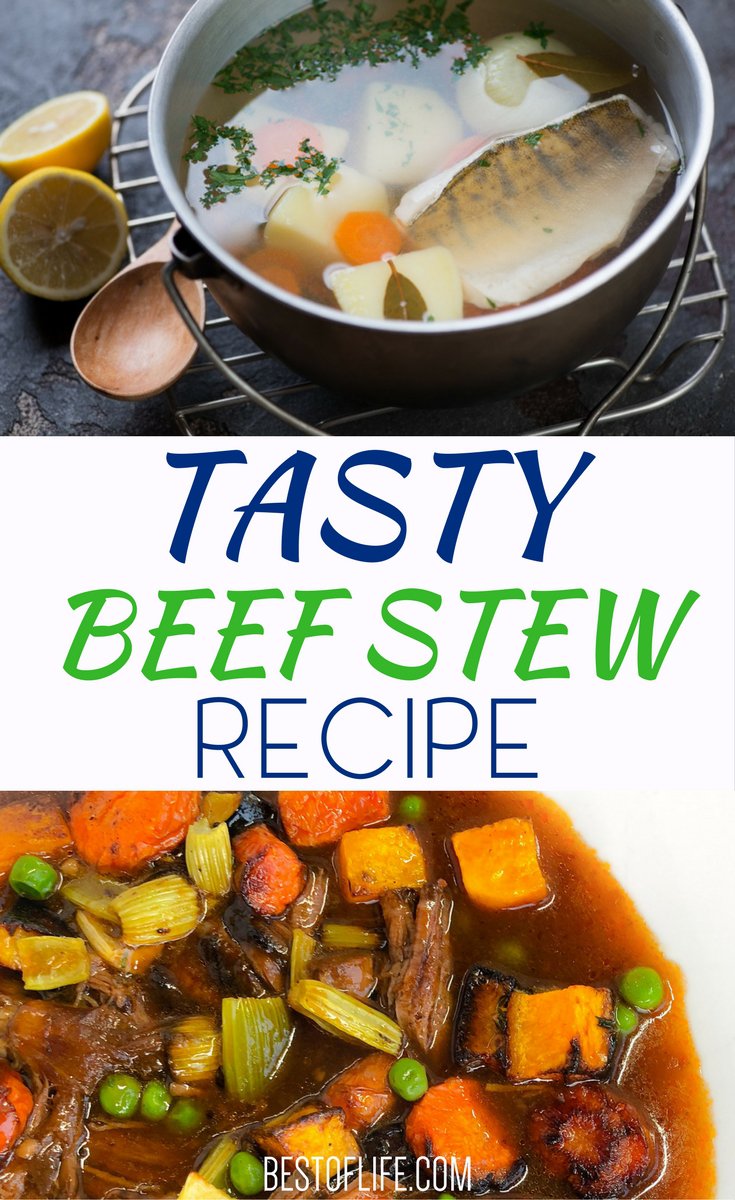 Making dinner for your family is easy with this flavorful beef stew recipe that is full of healthy vegetables and protein.
When it comes to making the perfect beef stew recipe, everyone has their opinion and version. However, when a version comes along that everyone can agree is amazing, it's a recipe that must be shared with the masses. Chef Adrianne has figured out the perfect combination of squashes, roasted veggies, and stew that makes for a warming dish. In fact, this recipe is just in time to help keep you warm and cozy during your winter evenings at home.
Roasted Vegetable Beef Stew Recipe | Serves 6-8
Ingredients
3 lbs boneless beef chuck cut into 1-1/2-inch pieces

2 teaspoons kosher salt

1 teaspoon freshly ground black pepper

1 cup all-purpose flour

10 cloves garlic, peeled and smashed

2 tablespoons balsamic vinegar

2 tablespoons tomato paste

2 cups dry red wine

3 tablespoons extra virgin olive oil

2 yellow onions, cut into 1-inch chunks

1 pound Yukon potatoes, cut into 1/2 inch cubes

1/2 cup celery, chopped

1 cup butternut squash, cubed

1 cup acorn squash, cubed

1/2 cup green peas

2 cups water

3 bay leaves

1/2 teaspoon dried thyme

1-1/2 teaspoons sugar

4 large carrots, peeled and cut into 1/2 inch slices

Preheat the oven to 400 degrees F.
Roasted Vegetable Beef Stew Recipe | Directions
In a large bowl, toss carrots, potatoes, celery, and squashes with a bit of olive oil. Sprinkle with salt and pepper to taste.
Place in a roasting pan and bake for 15-18 minutes. Meanwhile, season beef with salt and pepper then toss in flour. Shake off excess.
In a large Dutch oven or large pot, heat 1 tablespoon of the olive oil over medium-high heat, brown the meat in 3 batches being careful not to overcrowd.
Transfer the meat to a large plate and set aside.
Add the onions, garlic, and balsamic vinegar; cook, stirring with a wooden spoon and scraping the brown bits from bottom of the pan, for about 5 minutes.
Add the tomato paste and cook for 2 minutes more.
Add the beef with its juices back to the pan.
Add the wine, beef broth, water, bay leaf, thyme, and sugar. Stir with a wooden spoon to loosen any brown bits from the bottom of the pan and bring to a boil.
Cover the pot with a lid, transfer to the preheated oven, and braise for 2 hours.
Remove the pot from the oven and add the roasted vegetables and peas.
Cover and place back in the oven for about an hour more.
Serve the stew hot, or let it come to room temperature and then store in the refrigerator overnight or until ready to serve. This stew improves in flavor if made at least one day ahead.
About Chef Adrianne Calvo
Adrianne Calvo is the Executive Chef and owner of Chef Adrianne's Vineyard Restaurant and Wine Bar, Host of Maximum Flavor Live on NBC's 6 in the Mix, author of four cookbooks: Maximum Flavor (2005); Chef Adrianne: Driven by Flavor Fueled by Fire (2008); #MaximumFlavorSocial (2014); and Play with Fire (2015), and founder of the Make it Count Foundation. Chef Adrianne's Vineyard Restaurant and Wine Bar opened in 2007 and offers a varied and rotating menu with something for everyone. Monthly, the restaurant holds its signature event, Dark Dining, where guests are blindfolded for a sensual experience eliminating one sense to enhance another, providing maximum flavor.