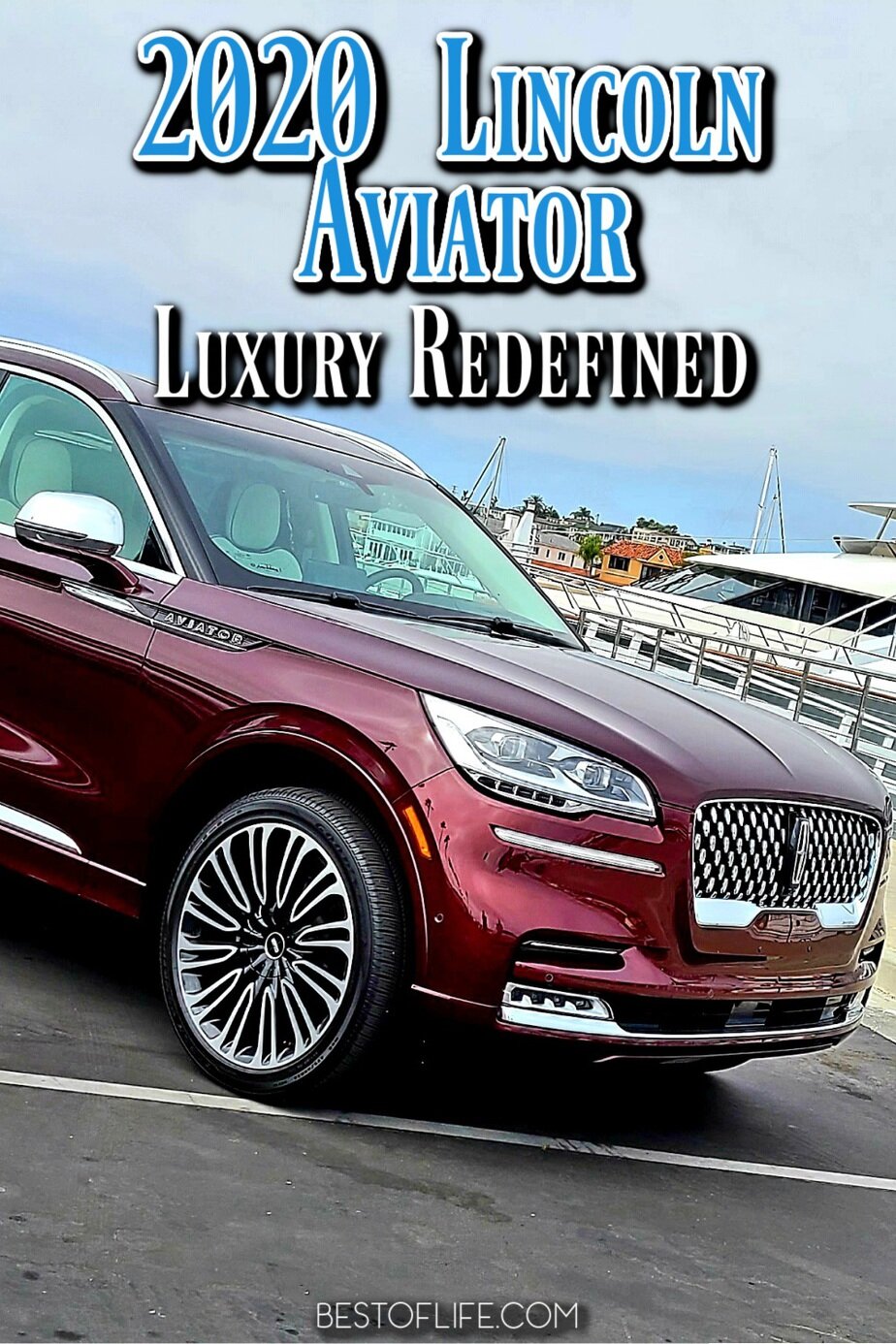 "I would rather have this Lincoln Aviator than our Maserati."

And that's how our love affair with the Lincoln Aviator started, friends. We drove this beautiful car for one week, courtesy of Lincoln, as we lived our best life. The Aviator spoiled us en route to and from swim club practice 6 days a week and carried us in complete comfort, and then some, as we went about our daily lives and drives.
I love my Maserati. It is a symbol of my hard work and the passage of life focus back to me as a woman. I paid my time in "mom cars" and it's now time for me to enjoy my ride to the fullest. I searched for "the car" for at least two years before purchasing my Levante and in two years of driving it, the Lincoln Aviator is the first car that has given me pause and made me consider joining the Lincoln family.
Here's why.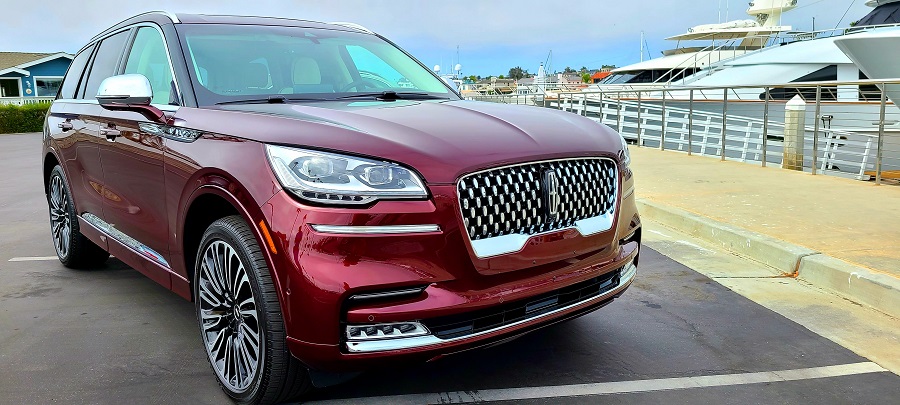 Luxury
Everything about the Lincoln Aviator feels and looks like a luxury vehicle . The fit and finish are beautiful, like wrapping the driver up in a cashmere blanket. The interior is spacious, yet not so spacious that you lose that warm homey feeling. Yes, homey. That is how beautifully designed and well appointed the Aviator is; nothing is an afterthought.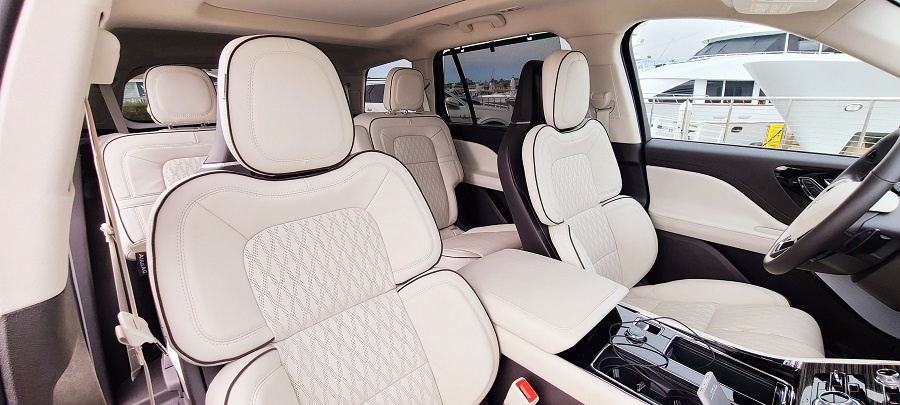 One of the first things that stood out in the Aviator is how adjustable the front seats were. The seats adjust in more ways than one would encounter in the majority of vehicles…30 to be exact.
The seats could actually be considered an entertainment feature because of how much a driver can customize their seat to their ride. I adjusted the seat to align with every nook and cranny I could find, and then discovered the Aviator has dual thigh extenders.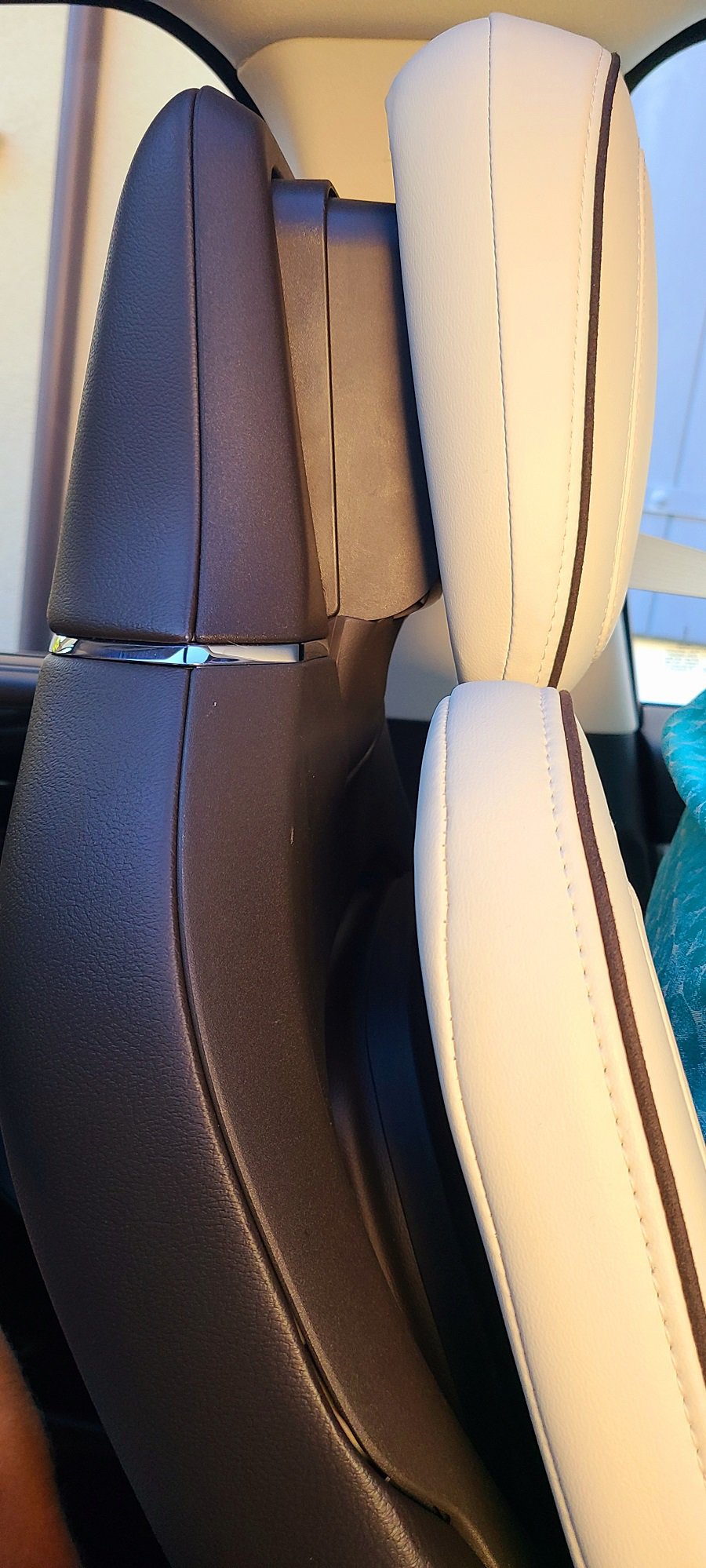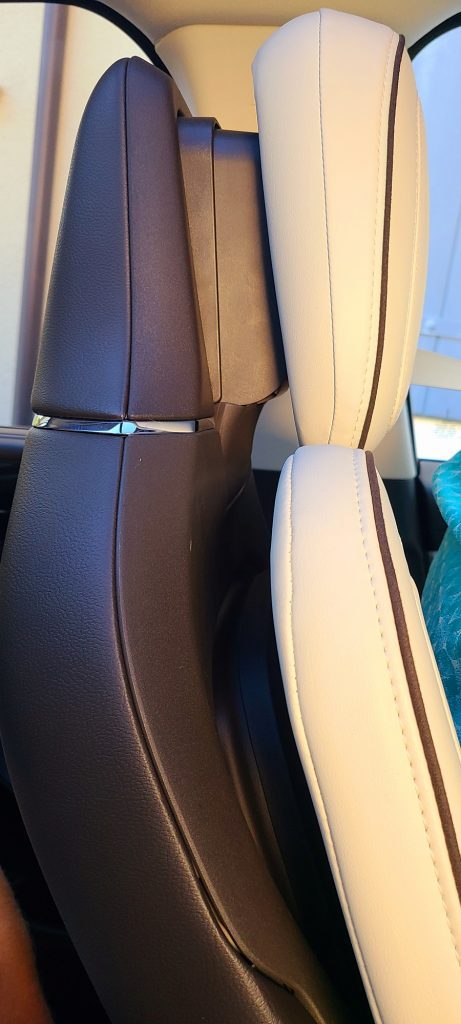 LIFE CHANGING for anyone who spends time in their vehicle. Driving with my right leg a bit lower so I could have my foot on the pedal, and my left leg more supported in its resting position kept my hips more balanced and more comfortable than I have experienced in any other vehicle.
Then, just in case it could not get any better, our daughter declared, "Wait! We can get a massage in the front seat!"
Yes, you can literally turn on seat massagers while you drive. The result is a driver that feels pampered and doted on, as though their car is an oasis rather than just a way to get from point A to point B.
Did I mention life changing?
Premium Revel Sound
The sound system is part of the overall luxury for me, but the Revel sounds system in the Lincoln Aviator is deserving of its own mention. Whether listening to music on my own, with the family, or enjoying audio books while I drive, a premium sound system is one of the top three most important features of any vehicle.
The Revel Ultima 3D Audio System was easy to fine tune to my liking in the Aviator and the design of the vehicle lends itself to a true surround sound experience. Revel nailed it with their speaker placement in this vehicle, and helps secure the Aviator's luxury branding, with a true luxury sound system. The system itself beats the Bowers and Wilkins audio system in my car, hands down. Music was crystal clear and I was able to listen to heavy bass music at full volume without distortion.
Car Buying Tip for Audio Systems
Bring a flash drive with you of music you enjoy and listen to it in the cars you are considering for purchase. This helps you as the buyer control the conversation with the sales person. Typically, a sales person will not be trained in audio as well so it's important that you educate and choose a car with a sound system that resonates with your listening style.
Lincoln Aviator Price
Starting at $51,100, the Lincoln Aviator is luxury defined and offers a beautiful starting price allowing more to live their best life surrounded by Lincoln luxury. For a vehicle of this size, that also offers a 3rd row without compromising all of your cargo space, we feel the starting price just over $50,000 is very welcoming for many.
The 2020 Aviator that we test drove was priced at $80,000 and fully lived up to its desire to be a complete sanctuary. There was a lot that stood out to me about what was all included for the price, but the end all be all for me was this.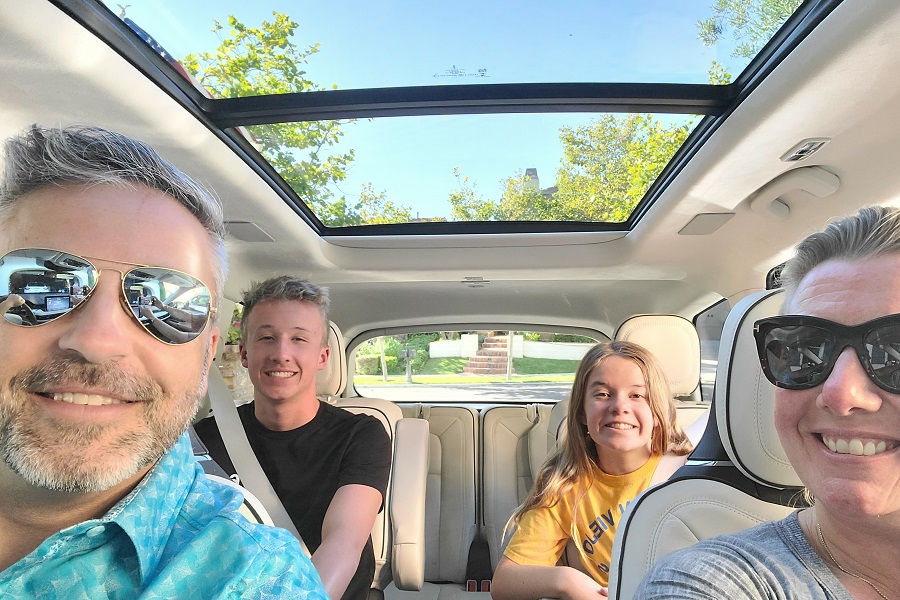 My car is like a second home as a working mom. I want it to be my happy place, surround me in a bit of luxury, and have the space I need to do life, while keeping me safe.
I am willing to pay for these things. However, I don't want to drive a minivan and I don't want to drive something that rides like a truck.
When you really look at that combination, many vehicles are quickly eliminated from the search.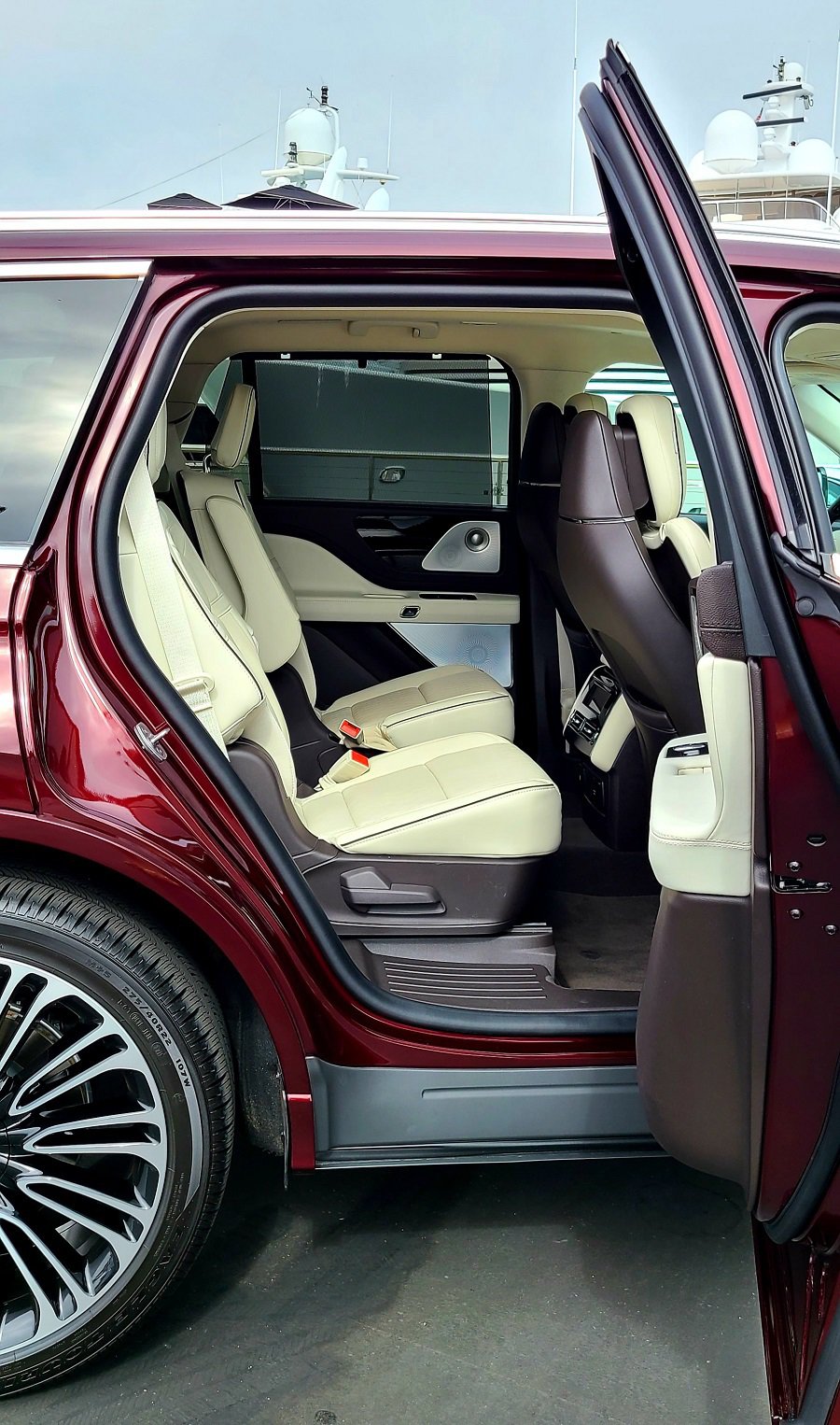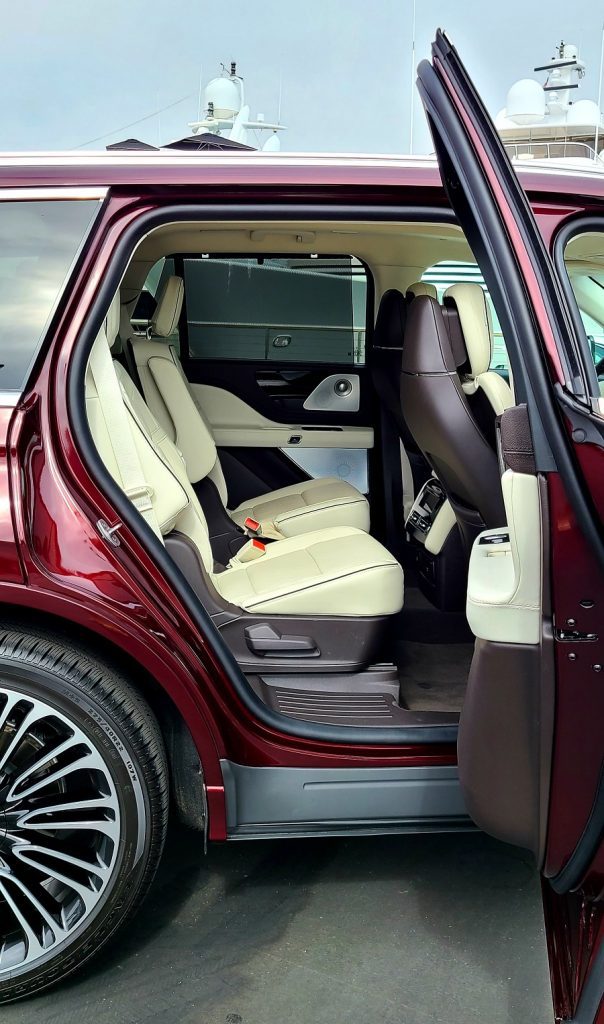 That is where the Lincoln Aviator really stood out from the crowd. It is luxuriously appointed, is spacious, has a wide wheel base so it really digs in to perform at high speeds. Storage with the 3rd row in use is ample and the extra features like Approach Detection, the Light Touch Handles, and exterior lighting made me feel like my car is welcoming me home each time I get in.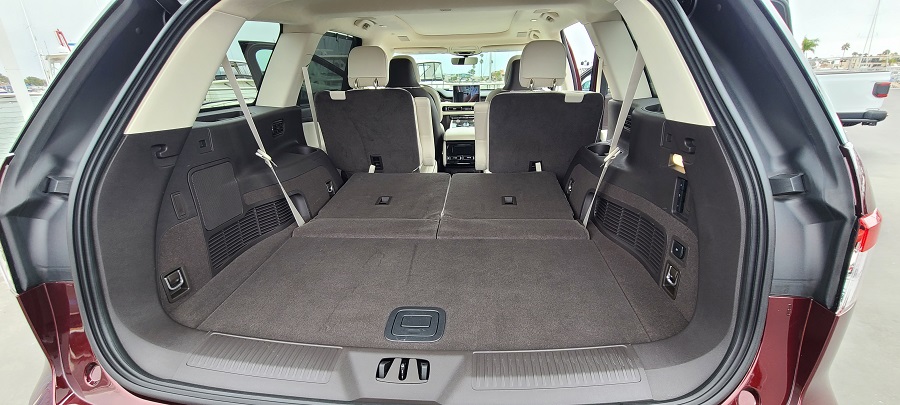 Our children are 13 and 16, and the second seat received a 5 star rating from them. They really enjoyed having heated and cooled seats and full temperature and audio controls. For a second row, the Aviator was more spacious than any other car we have ever driven. It was open and airy, and allowed us as drivers a full line of sight all the way back – an especially useful feature for road trips.

Thoughtful Luxury that Welcomes you Home
The Lincoln Aviator surpassed the expectations of everyone in my family. The stately exterior pairs with a down to earth luxury interior that pampers a driver in thoughtful and useful ways. We ended our test drive contemplating joining a new car brand family and having friends who saw it close up do the same.
The Aviator is perfect for drivers who want the interior space without the bulk of a larger vehicle while enjoying a car brand that will redefine your relationship with the car. Whether it's the door chimes that are recorded by the Detroit Symphony Orchestra, the 400 horsepower with multiple drive modes to fit your driving needs and mood, premium maintenance service with pickup and delivery, or the countless other Lincoln features, the Lincoln Aviator redefines luxury for the full sized SUV market.