There are many different ways to listen to music and one of the most popular is through headphones. The problem with listening to music through headphones is how the music sounds. Headphones are made to play music and sound but not all of them are made equal. There are plenty of headphones out there but only some produce music the way it should sound. Noontec Hammo Wireless Headphones are headphones that not only produce music, they make the music sound amazing.
When it comes to providing a great way to listen to music the way it should be heard Noontec Hammo Wireless Headphones succeeds.
Headphones provide a way to leave the world behind and lose yourself in the world of entertainment. You can plug in and listen to your favorite music while you travel or watch your favorite movie on a mobile device while everyone else watches reality TV. To properly lose yourself, the headphones need produce great sound. Noontec Hammo Wireless Headphones not only produce great sound, they do it without needing to be connected with a wire.
Noontec Hammo Wireless Headphones | Design
Earbuds are very small, very light, and very sleek, but don't put out sound the way headphones should. To get the best sound, the cups need to be over-ear cups. Over-ear cups are headphones that you think of when you think of classic headphones. Hammo Wireless Headphones are over-ear headphones but still sleek and light. The cushioning on the cups of the headphones make them very comfortable to wear. The cups need to be comfortable because people can wear them for hours on end.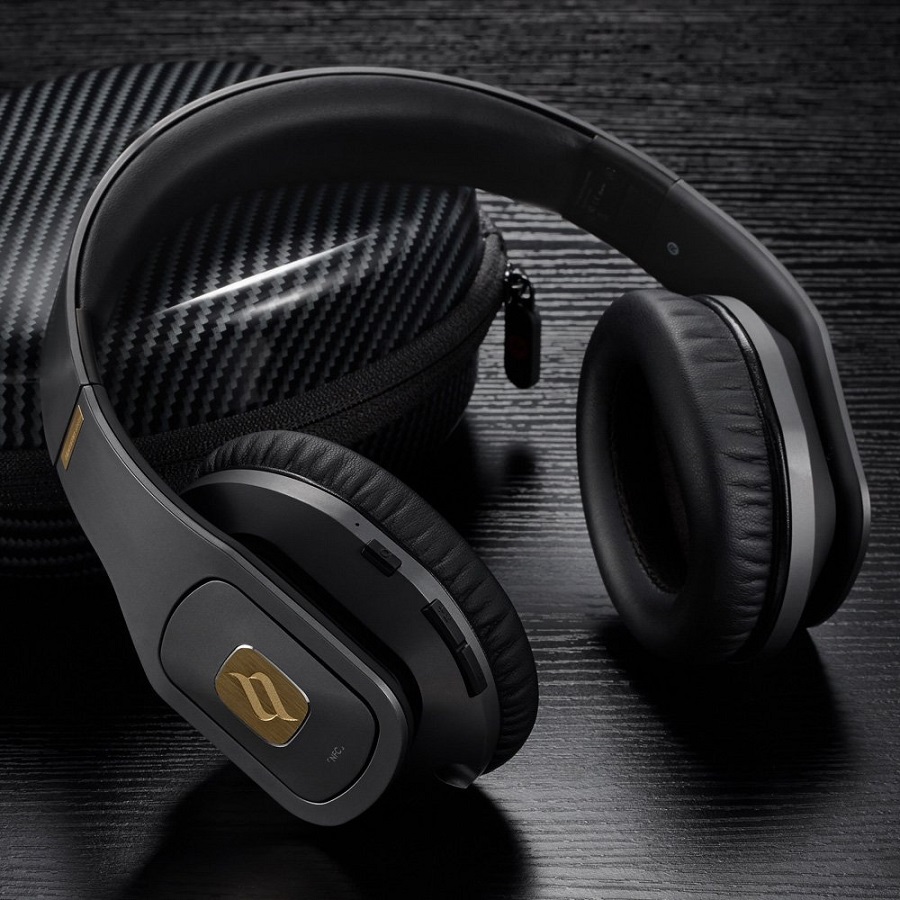 Noontec Hammo Wireless Headphones | Features
The Hammo Wireless Headphones are the product of three years of development. The wireless capabilities of these headphones are great. There is no need to be wired to your device to get good sound. Using the latest Bluetooth technology, Hammo Wireless Headphones aim to provide the same audio fidelity as provided by a wire while you're on the move. However, there is a wired mode that allows you to use a wire for even better sound quality. The battery keeps the headphones going for as long as you'll need. In fact, a full charge can provide up to 50 hours of battery life. What's impressive is that the battery provides enough power to produce some of the best sounds in headphones. The Votrik HD500 50mm extra size drivers, minimal distortion, neutrality, accuracy and the bass response all add to a premium listening experience.
Noontec Hammo Wireless Headphones | Studio Experience
The sound is the most important feature of the headphones. The Hammo Wireless Headphones were built with audiophiles, DJ, studio listening in mind. While these headphones come with tech that professionals are familiar with, that doesn't mean they can't be used for personal use. In fact, the lightweight design, comfortability, and unmatched audio quality are available to everyone. The overall design is meant to give everyone an accurate reproduction of sound and entertainment in wireless form. As the new generation of professional monitor headphones arrives, it's up to you what you hear and up to the Hammo Wireless Headphones to make sure it's heard right.