Description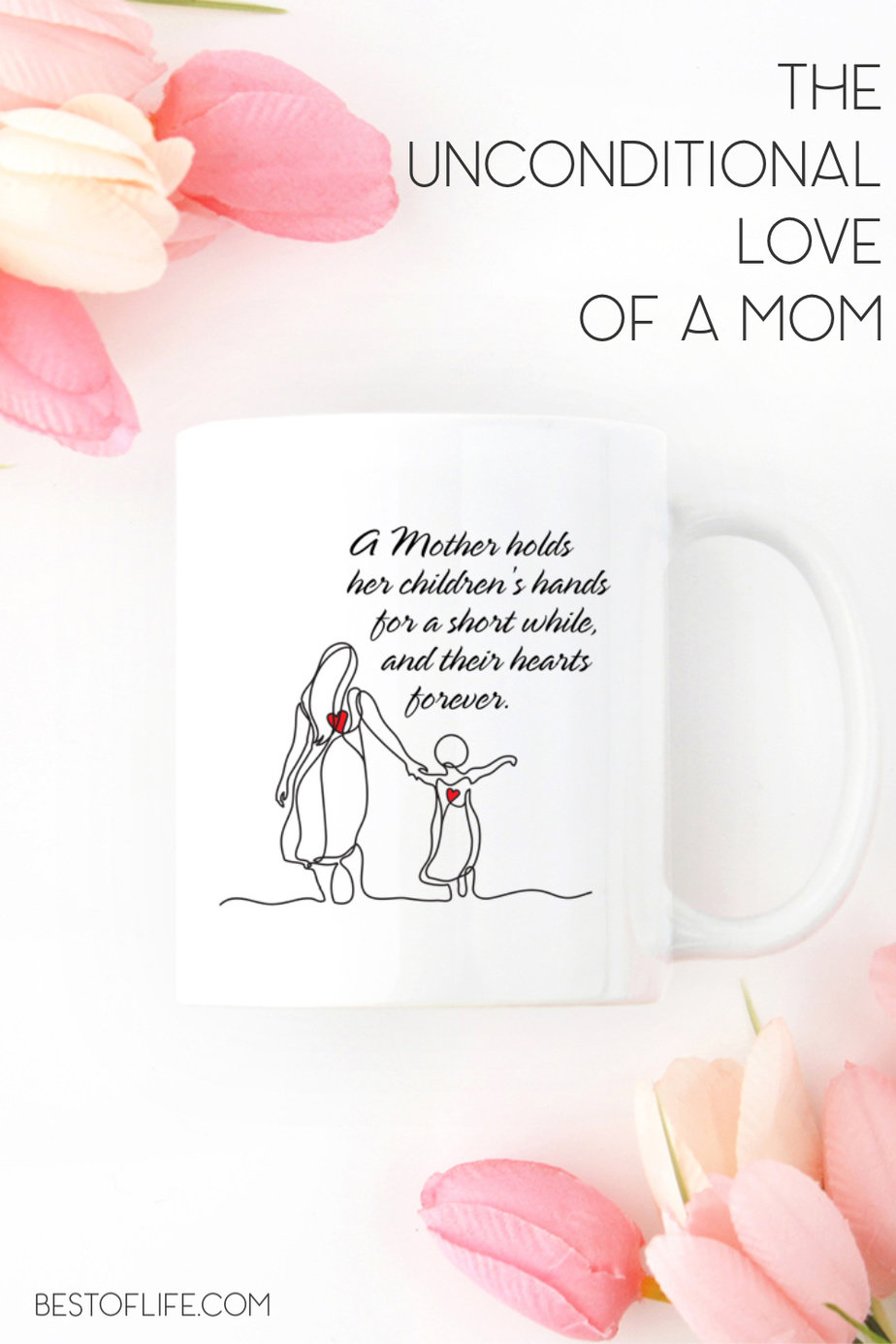 The perfect reminder of the special bond between mother and child. Makes a great Mother's Day gift too! Mug size is 11 ounces, and the quote is printed on both sides. Features quote, "A Mother holds her children's hands for a short while, and their hearts forever."
"A Mother holds her children's hands for a short while, and their hearts forever." Mug Details:
Material: 100% White Ceramic
Size: 11 Fluid oz.
Care: Dishwasher + Microwave Safe
Quote is printed on both sides.
This quote was one of my mom's favorites since I can remember. She is no longer with us and this mug reminds me of her each and every day. It's a beautiful way to start the day if you are a mom or want to remember your mom.
Enjoy more Quotes and Inspiration for Moms
10 Funny Parenting Quotes that Keep it Real
Mother's Day Quotes for a Homemade Card
Work at Home Schedule Tips for Mom
Share A Mother Holds her Children's Hands for a Short While, their Hearts Forever Mug on Pinterest!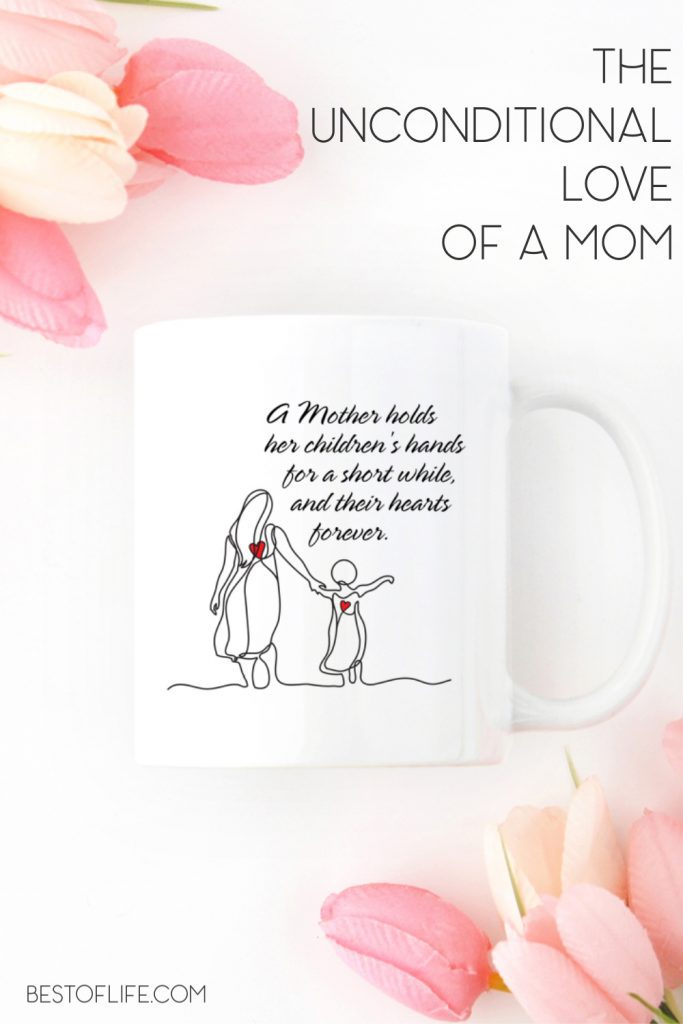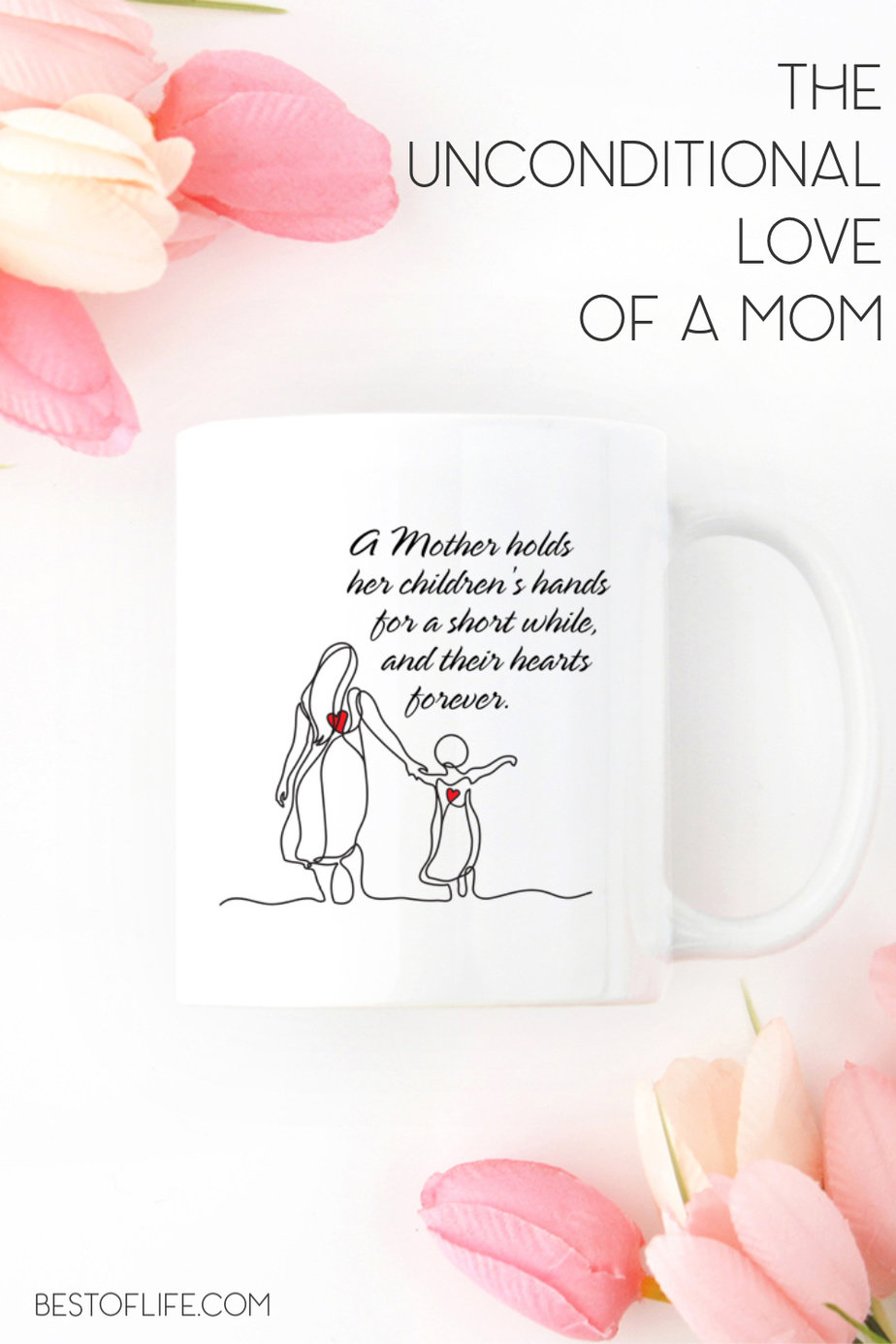 This mug is such a beautiful way to show mom just how much you appreciate everything she is on Mother's Day and every day. Because we all know, a Mother loves her children and never tires of hearing how much she is loved.
If you are a mom yourself, buy this mug for yourself! It's a great reminder to help you start your day focused on what matters, your family and filling your home with love and happiness.
If you or your mom enjoy your mug, share a photo on Instagram with #TheBestofLife so we can share it on our social media. At The Best of Life, we strive to help everyone, including ourselves, to live their best inspired life and appreciate each day as a gift.