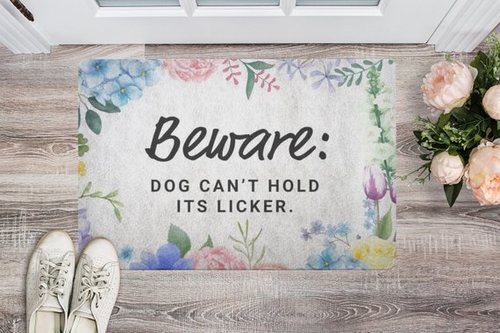 Description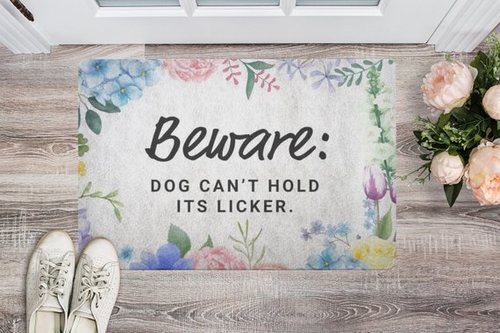 Dogs have a real problem with holding their lickers sometimes. Some people are worried about getting bit by your dog while others are more concerned about slobber. Either way, it is always a good idea to tell others to beware dog can't hold its licker so they can be prepared for the doggie kisses to come.
Beware Dog Can't Hold its Licker Doormat Features:
Doormat Size 26" x 18"
Felt-like polyester front and a foam rubber backing to protect your floor and reduce slipping.
Printed using a permanent sublimation process that ensures a vibrant, detailed design.
The estimated delivery is 8-12 days.
Made in the USA!
More Related Topics
Gin Jello Shots | Fun and Easy Jello Shot Recipes
Bulk Mai Tai Recipes | Mai Tai Recipes for a Crowd