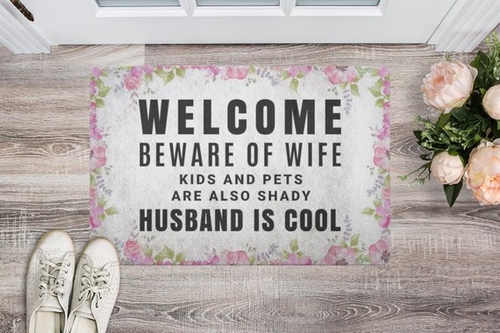 Description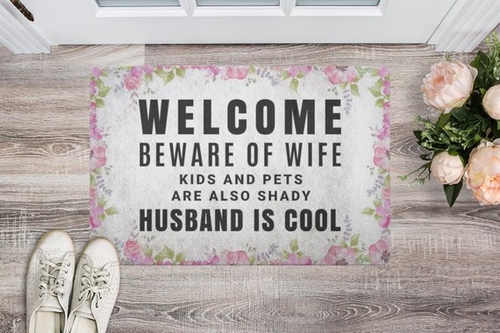 We aren't saying you should fear for your life around the wife, but you should watch your step. The kids and the pets have shown signs of aggression as well. But the husband, well the husband is just chill. This doormat takes care of all of that by simply saying, "Beware of wife kids and pets are also shady husband is cool".
Beware of Wife Kids and Pets Welcome Mat Features:
Doormat Size 26" x 18"
Felt-like polyester front and a foam rubber backing to protect your floor and reduce slipping.
Printed using a permanent sublimation process that ensures a vibrant, detailed design.
The estimated delivery is 8-12 days.
Made in the USA!
More Related Topics
10 Funny Parenting Quotes | Hilarious Parenting that Keeps it Real
DIY Science Experiments for Kids at Home