Description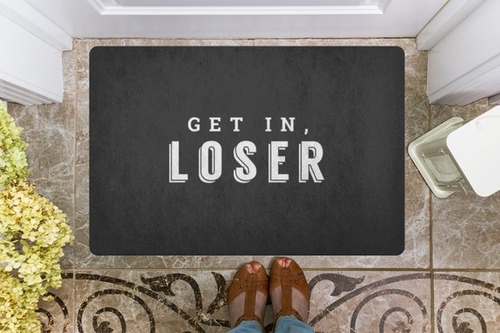 Not all of the people you know that will come to visit you are losers. But a good number of them are. Don't worry, it's our little secret. That is, until you put out this get in loser welcome mat.
Get In Loser Welcome Mat Features
Dimensions: 26"x18"
Materials: Felt-like polyester front and foam rubber backing
Made in the USA
Shipping and handling time 3-5 business days
Still Need a Good Laugh?
When Neighbors Are Rude | What to Do