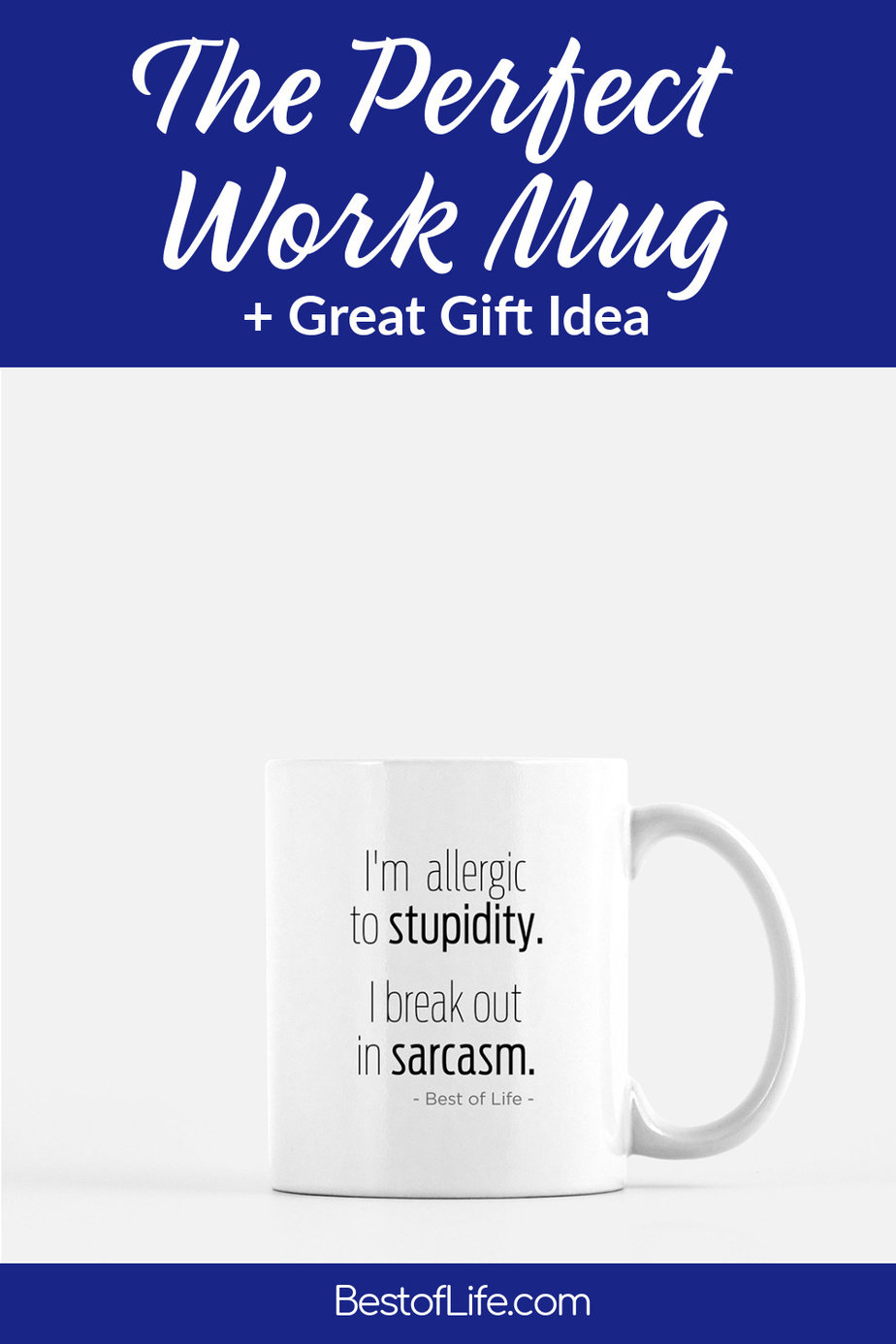 Like a medical bracelet for your coffee – this mug lets others know of your condition. Should they notice the symptoms, they'll be better prepared to treat the cause! Features quote, "I'm allergic to stupidity. I breakout in sarcasm."
"I'm Allergic to Stupidity. I Break out in Sarcasm." Mug Details:
Material: 100% White Ceramic
Size: 11 Fluid oz.
Care: Dishwasher + Microwave Safe
Quote is printed on both sides.
This sarcastic quote is one of many popular quotes at The Best of Life and what is life without a little laughter and sarcasm, right? If we take life too seriously, we could literally go crazy.
Still feeling sarcastic? Try some of these sarcastic quotes!
Losing your Mind Quotes to Take the Edge off
Share "I'm allergic to stupidity. I breakout in sarcasm." Mug on Pinterest!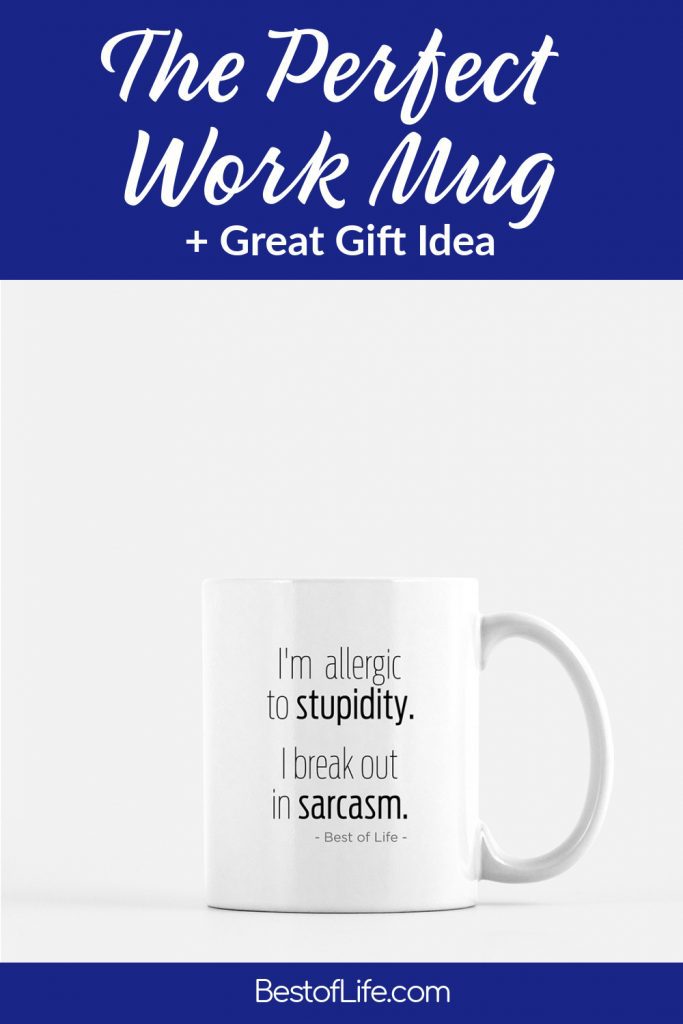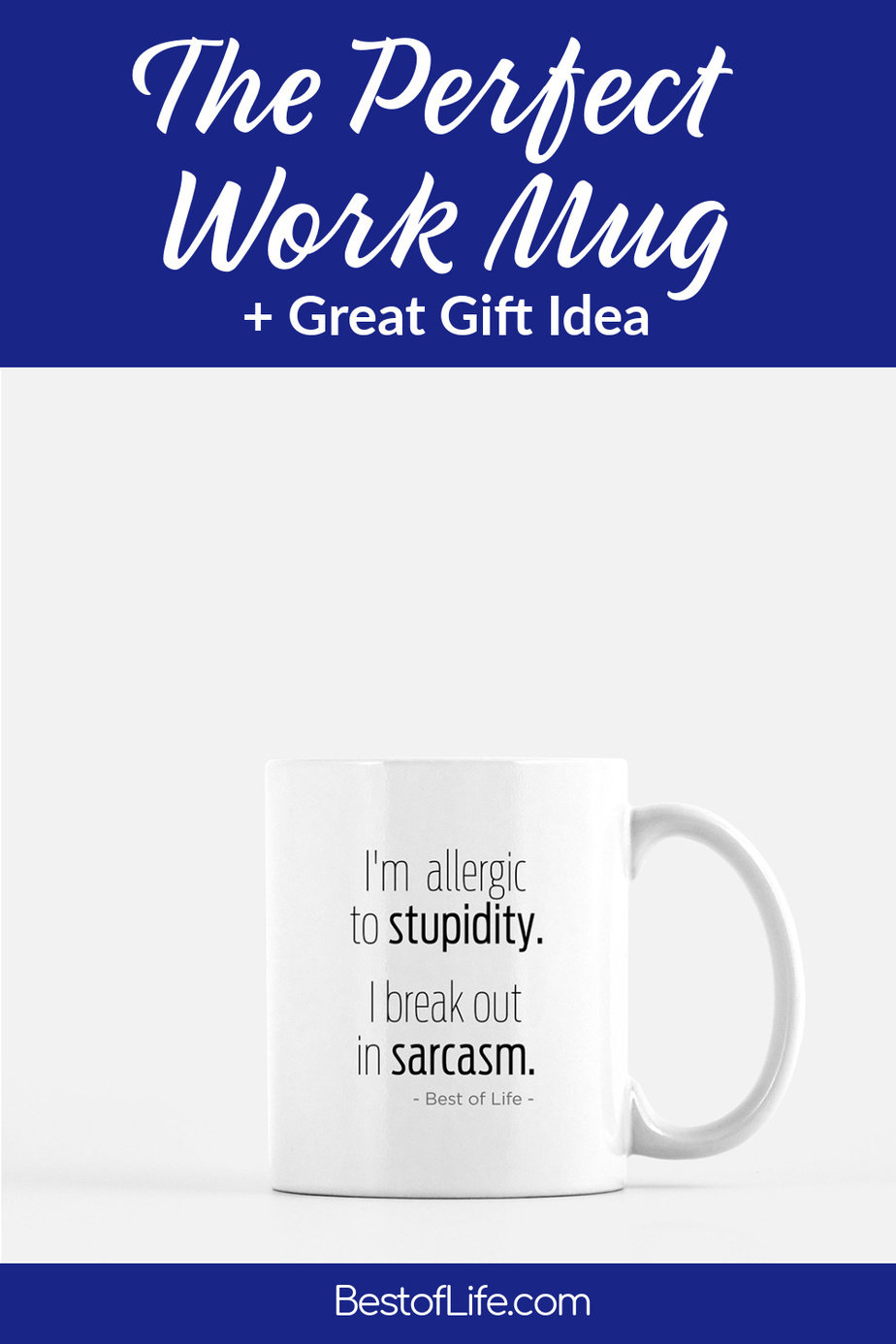 This sarcastic quote mug is pretty much perfect for work or home and will make your cup of coffee or tea that much more enjoyable! With the quote being printed on both sides, you can enjoy it yourself with an extra smile knowing that those across from you are getting a little dose of sarcasm as well.
This mug also makes for a fun and humorous gift that won't break the bank. If you are looking for a fun gift for Father's Day, we are positive dad or that special guy in your life, will love this mug for his work desk. Work colleagues that you get along with will appreciate the simplicity and thought behind this office mug, too.