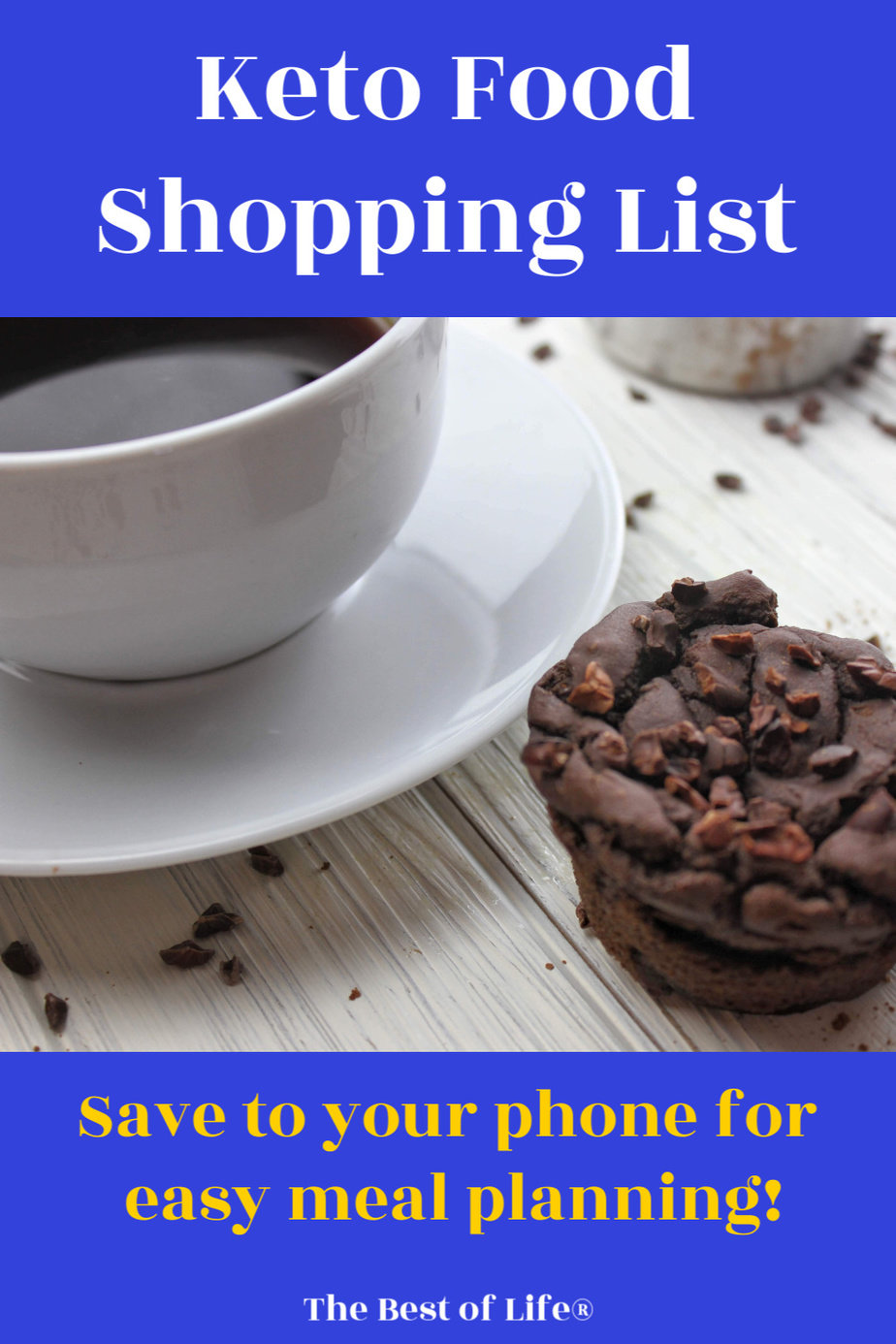 Keep this keto food shopping list on hand to make meal planning and grocery shopping easier so you stay on track with your ketogenic or low carb diet. In this keto food shopping list ebook, you receive a list of foods you can eat broken down by food type, along with educational tips to help you better understand the why's behind each food type.
Keto Food Shopping List ebook features:
This popular ebook is mobile friendly so you can easily use it while grocery shopping and features keto food lists for beverages, vegetables, dairy, nuts and seeds, protein, and fats and oils.
Once ordered, this item will be delivered via email with a download link so you can view on your phone, tablet or computer.
Share Keto Food Shopping List on Pinterest!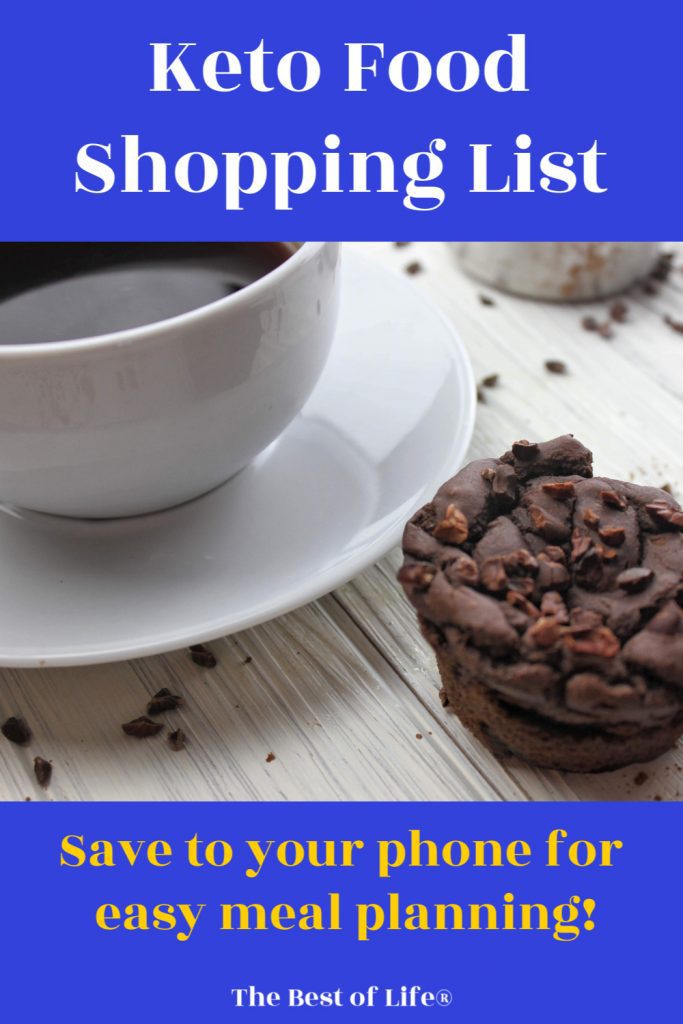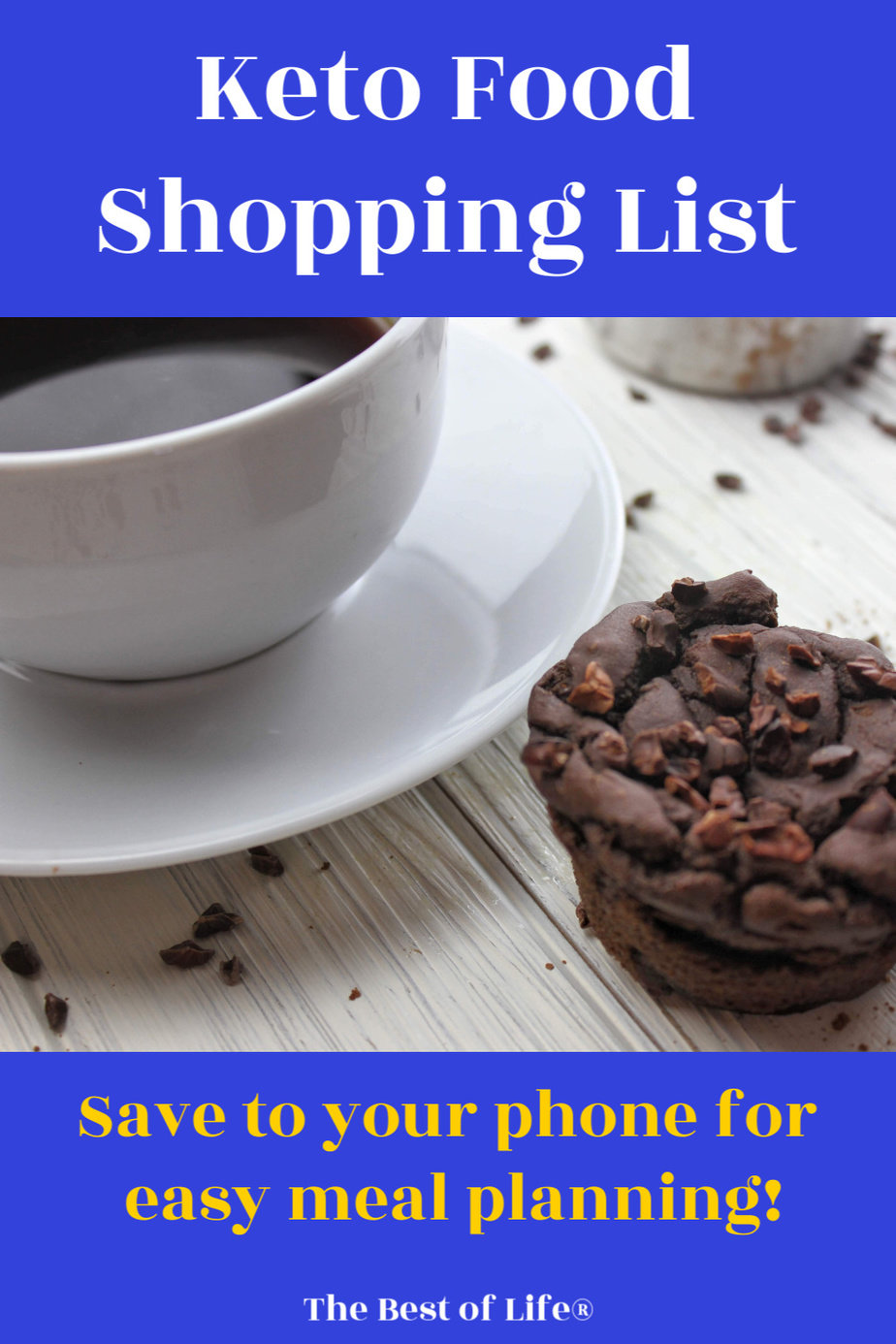 Keto and Low Carb Recipes and Tips
Doesn't that chocolate breakfast muffin look like it pairs perfectly with your morning coffee? Enjoy these recipes and tips to help you achieve success on your ketogenic diet!
Detox Water Recipes for Weight Loss