Description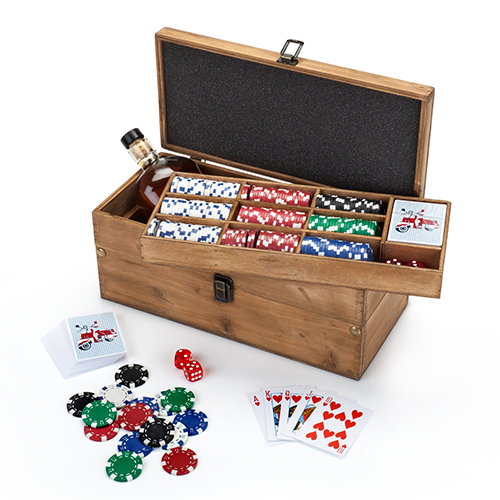 The idea of poker night is nothing new. People all over the world gather together once a week or month and conduct a poker night. However, you don't want to host a poker night without having the proper tools. You will need drinks, chips, cards, and of course, a space to play. You can take care of two of the four with this classy poker & liquor box set.
Poker & Liquor Box Set Features
Made of wood, faux leather and brass.
Two card decks and 225 chips included.
Place your bets.
More Happy Hour
Best Beer Cocktail Recipes | List of Beer Cocktails
3 Whiskey Drinks for Summer | Refreshing Whiskey Cocktails