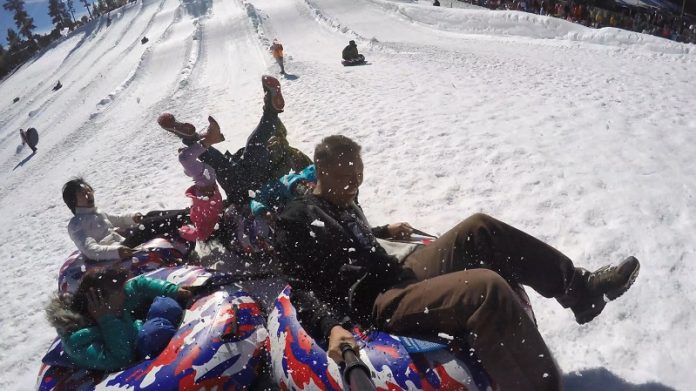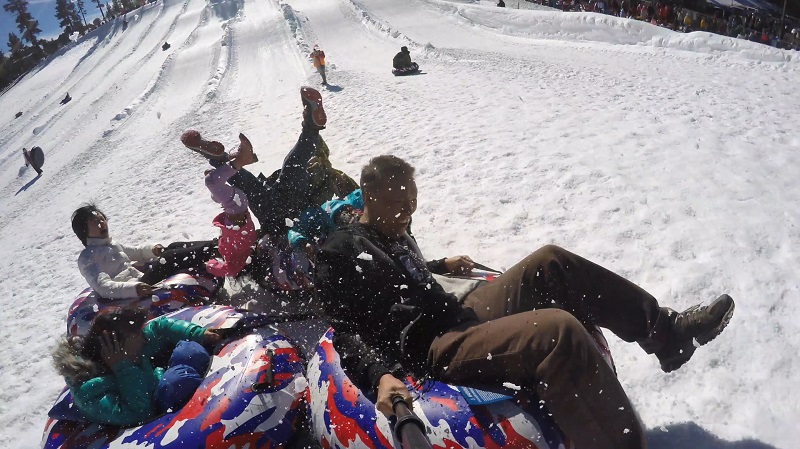 This site contains affiliate links. Please read our Policies for information.

Big Bear Lake, CA Dec. 12, 2017/ Best of Life PR/–During the month of December there is one man who is very busy. This man is making lists and checking them twice, planning for a night of joy and magic all around the world. Everyone will want to see Santa in Big Bear as he takes a long-awaited break on Dec. 16, 2017.
Snow tubing at Big Bear Snow Play in Southern California is a family tradition and this year, you won't want to miss Santa in Big Bear, tubing alongside everyone.
Southern California's premier snow park can be found at Big Bear, where hills covered in snow allow for a day filled with fun. Inside the parks' lodge, children can line up to visit with Santa. When it's their turn, they can let Santa know what they want this year and take photos. Once they've had their fill, the whole family can head outside to enjoy Snow Play at Big Bear.
The price for entrance to Snow Play is $35/person. After buying a ticket, you will have access to inner tubes and the uphill lift but not just any lift. The lift at Snow Play is a Magic Carpet uphill lift.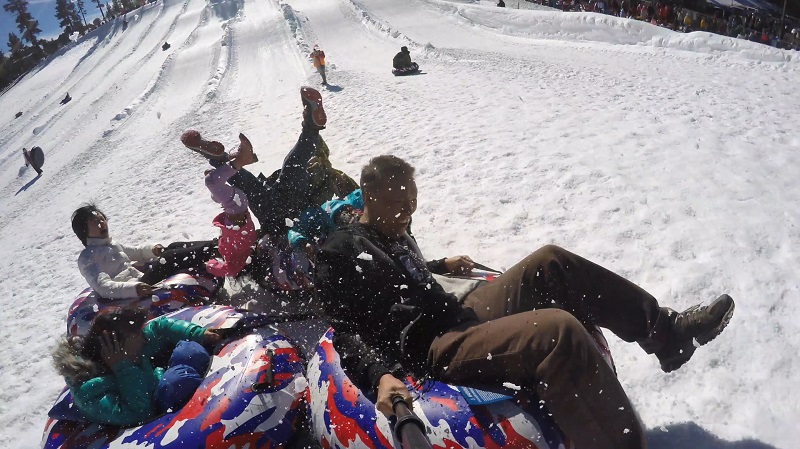 November 18th was the first day that Snow Play opened to the public this holiday season. Snow is made and blown in with heavy fans that make it safe and fun to go inner tubing. One of the benefits of Snow Play is the moving conveyor belt that brings everyone to the top of the hill. Take the Magic Carpet lift up the hill and slide down on an inner tube. Then, take the lift back up again for more slides.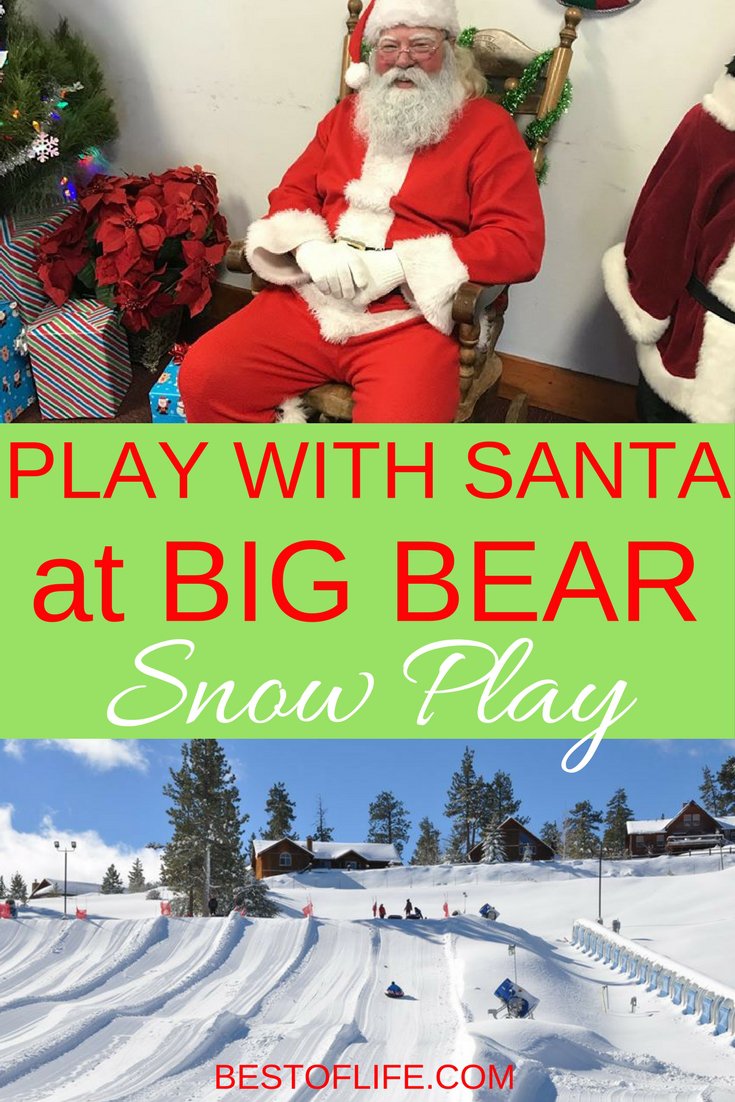 This year, Santa in Big Bear will happen on December 16, 2017, from 10 am until 4 pm. The visit with Santa is free and parents can bring their own cameras to take photos. Passes into Snow Play are all-day passes and include tube rental and Magic Carpet lift access. Children between the ages of 2 and 6 ride free as long as they're with a paid adult. Once you have purchased your tickets, you can go in and out of Snow Play. So feel free to leave and come back later for more inner tubing. The entire day would make a great early gift for all ages.