This site contains affiliate links. Please read our Policies for information.
New Orleans is known for one big celebration every winter, Mardis Gras. However, Mardis Gras isn't all the Big Easy has to offer. There are so many things to do all year long that celebrate the mixed French, African, and American culture found in New Orleans. The list of things to do in New Orleans August 2017 is long and helps people escape the heat and enjoy some culture.
Finding for things to do in New Orleans August 2017 is as easy as finding things to do any other time of year.
COOLINARY New Orleans
New Orleans August 2017 celebrates cuisine that can only be found in the area. Much like Restaurant Week, COOLINARY offers prix-fixe lunch and dinner menus from some of the best New Orleans foods in the area.
Satchmo Summerfest | August 4th to 6th
Head to the French Quarter to take part in a celebration. The cause for celebration is Louis Armstrong's birthday and everyone is invited. To celebrate, Satchmo Summerfest is where you'll find local jazz, great food, and delicious drinks.
National Oyster Day | August 5th
In the age of social media, every day is a different holiday. August 5th is National Oyster Day and there's no better place to celebrate than in NOLA. While the usual oyster season isn't in New Orleans August 2017, that doesn't mean you can't celebrate it with the nation.
Whitney White Linen Night | August 5th
After you've enjoyed a day of oysters it will be time to put on your best white clothes and hit the streets. Whitney White Linen Night can be found in the Warehouse District and of course, it's a block party where everyone is wearing white. The event starts on August 5th from 5:30 until 9:30 pm.
Cool Zoo | Until August 11th
The first couple of weeks will be your last chance to enjoy Cool Zoo. Cool Zoo is a water park right in the middle of New Orleans. There are many things you can do, like the Gator Run or jumping water spouts. But you've only got until August 11th before the park closes for the season so get wet while you can.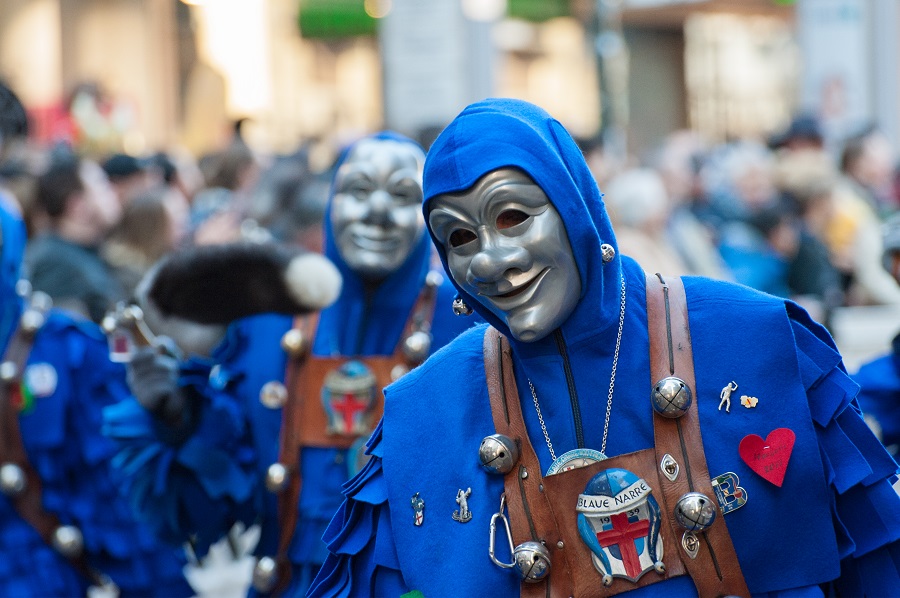 Red Dress Run | August 12th
An annual event known as Red Dress run is set to take place on August 12th. The event asks everyone to wear a red dress and run through the French Quarter. It doesn't matter the style of the dress so long as it's red. Registration is $60 and proceeds will go to local charities.
Dirty Linen Night | August 12th
One week after the Whitney White Linen Night is Dirty Linen Night. The idea is that you don't wash the white clothes you wore the week before and wear them again. This time, walk Royal Street and browse the different shops and art galleries.
Free Concerts | August
During the month of August, NOLA's Tipitina's will be hosting free concerts. All month long visitors can see artists like Johnny Sketch & the Dirty Notes or IKO Allstars. Tipitina's has been around since 1977 and been celebrating the music of local artists and legends ever since.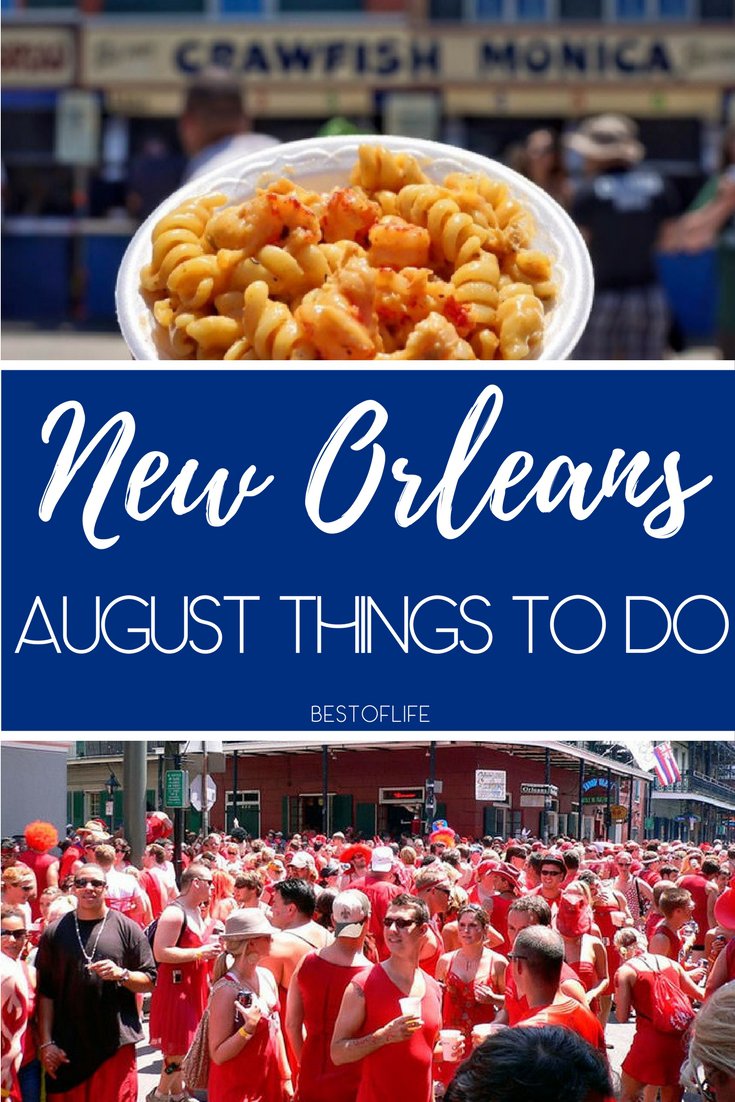 NOLA Downtown Music and Arts Festival | August 23-26th
Another great way to celebrate the sounds of NOLA is at the NOLA Downtown Music and Arts Festival. This celebration takes the stage from Andrew Higgins Drive and Diamond Street all the way to Fulton Street and the Piazza d'Italia. Just walk down any participating streets and you'll find art, food, music, drinks, and so much more. The festival starts on August 23 and ends on the 26th.
Southern Decadence | August 30th
New Orleans celebrates the LGBT community in true NOLA style. Southern Decadence is a weekend of fun with costume contests, parades, and parties that cover French Quarter. This year, Southern Decadence starts on August 30th