This site contains affiliate links. Please read our Policies for information.
I have neighbors. Most of them I like. We don't always hang out together, but we have mutual respect and understanding that, as homeowners, we take care of our stuff. There are three types of neighbors I have a low threshold of patience for thus making them the best of the WORST neighbors.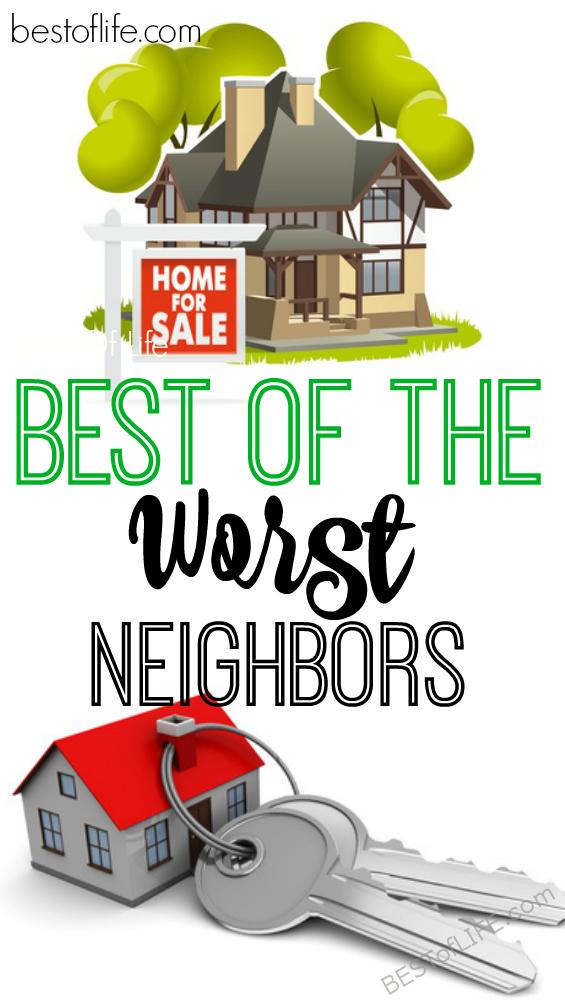 You may know these worst neighbors well or haven't yet met them.  Either way, they are in a league all their own.
Pardon my language but we've all experienced the asshole neighbor that we wish didn't live on the same block as us. Well they all fall under that name, they have different qualities that landed them there.
Sometimes, the best way to solve the problem is to just remember you're not alone. There are others out there, I'm here, and I know what you're going through. Let's take a minute to just laugh at the best of the worst neighbors in solidarity. Hopefully that will help a bit.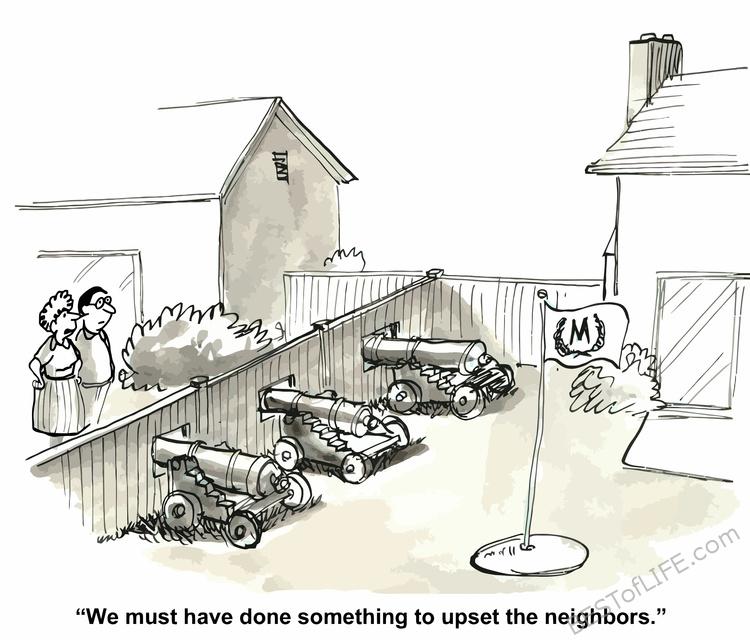 The Above the Law Neighbor
In my neighborhood, we have a covenance in addition to the city ordinances. Nothing special, just some basic rules. Guidelines really. Or, in the case of two of my neighbors, a list of things to ignore.
In a single family household, you'd expect two, perhaps three cars, right? Not for my Above the Law (AL) neighbor. They run a halfway house of sorts, taking in multiple kids over the year to provide guidance and shelter.
Guidance is a loosely defined term, as evidenced by the number of times the cops have visited them. Kids have stolen the adult's jewelry, they've caused havoc in the city, they speed, the ride their go carts on the streets.
Also at this AL house? 8 cars. Eight! Their three car garage is filled with automotive parts and 4 wheelers. All 8 cars litter the driveway and street. It's unsightly, it's unsafe.
This very special AL neighbor also has 5 dogs. City ordinance allows for only 3. One of them used to break through their wireless fence and wander garages rooting for scraps. Another neighbor called the cops, who visited the AL neighbor.
AL neighbor went right to Facebook to complain they had to put their precious dog down because the cops told them to. They garnered all sorts of sympathy and generated hate towards the neighbor who called the cops.
Except, the AL neighbor didn't put their dog down. They simply kept it inside for a few weeks. He's now back outside, with his 4 counterparts. I'm simply venting here. I could go on. I won't.
Above the Law, neighbors irritate the crap out of me.
The Lazy Lawncare (LL) Neighbor
I know you know this neighbor. Their yard is a lovely combination of overgrown grass, weeds, and some other obstacles and visual cancers. The neighbors on either side of us are LLers.
One's not so bad, they mow their lawn, but it's less grass and more weeds. Dandelions, crabgrass, and some strange clumpy, prickly thing. It's a mess. The great thing is our lawn grade is just slightly below theirs so every rain brings new weeds into our yard.
Our other LL neighbor is the extreme. Their grass is constantly over 6″ long. It's long enough that the grass is sprouting the seed flowers at the top. When they do mow they do it over the course of 8 hours, taking multiple breaks along the way. They host a 6'x12′ garden (from the previous owner) that is now mutating some weeds the size of full-grown corn.
Add to that a trampoline, patio furniture, toys, broken items they don't use, a 12'x20′ sandbox (from the previous owner) filled with weeds.
You get the picture, right?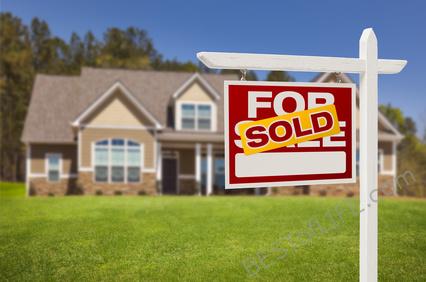 The Walk Away (WA) Neighbor
The financial struggles of 2008 saw a lot of these neighbors come to light. House poor, ARM loans, for whatever reason they could not sustain their house. For many of the WAs out there I can sympathize, they tried and just got in over their heads.
For the WA neighbor in my area, they were just flat out stupid and lazy. The husband went to jail (for reasons not shared here), the wife was left to fend on her own. She milked her in-laws for money but didn't buy food for the three kids.
She did buy food for the two cats and one dog. The multiple part-time jobs she held never lasted, and those paychecks went for new tattoos and tickets to male dance reviews. The money did not go to the house.
Foreclosure. Federal assistance to restructure her loan. No payments made. Just gave up on the house. But did not move out. Instead, lived in the house, essentially free, for nearly 4 years. Not one house payment made.
She finally moved out and now lives with her boyfriend. I understand their apartment is a total disaster, reeking of cat and dog urine.
My next Best list is going to be a positive one. It has to be. This one has enough negativity to last a while (but my Jackhole drivers article is negative and awesome).
Oh, I also appreciate that to some, I am not the perfect neighbor. But we aren't one of these big three so I feel pretty good about us being the kind of neighbors most would enjoy having.
Save