10 Yorkie Puppy Tips to Know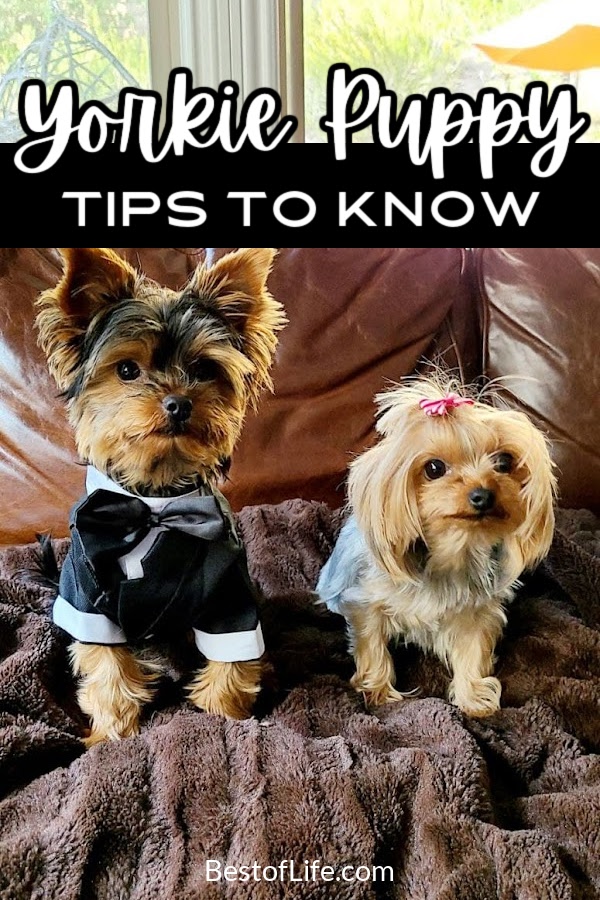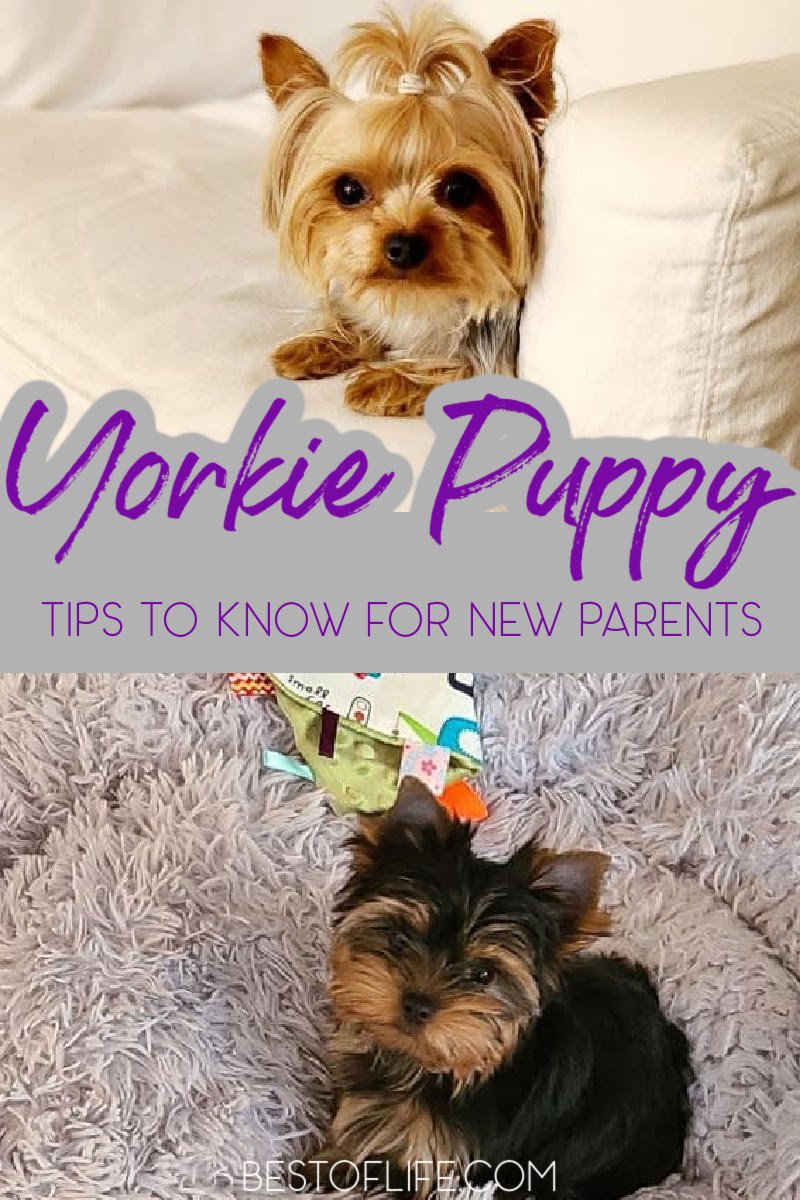 The lack of size must mean fewer responsibilities but that could not be further from the truth. In fact, you are taking care of a living creature whether it is a yorkie or a mastiff. You could utilize Yorkie puppy tips to help you along the way if you chose to own a Yorkie. In fact, some of these ideas may apply to any type of dog you find.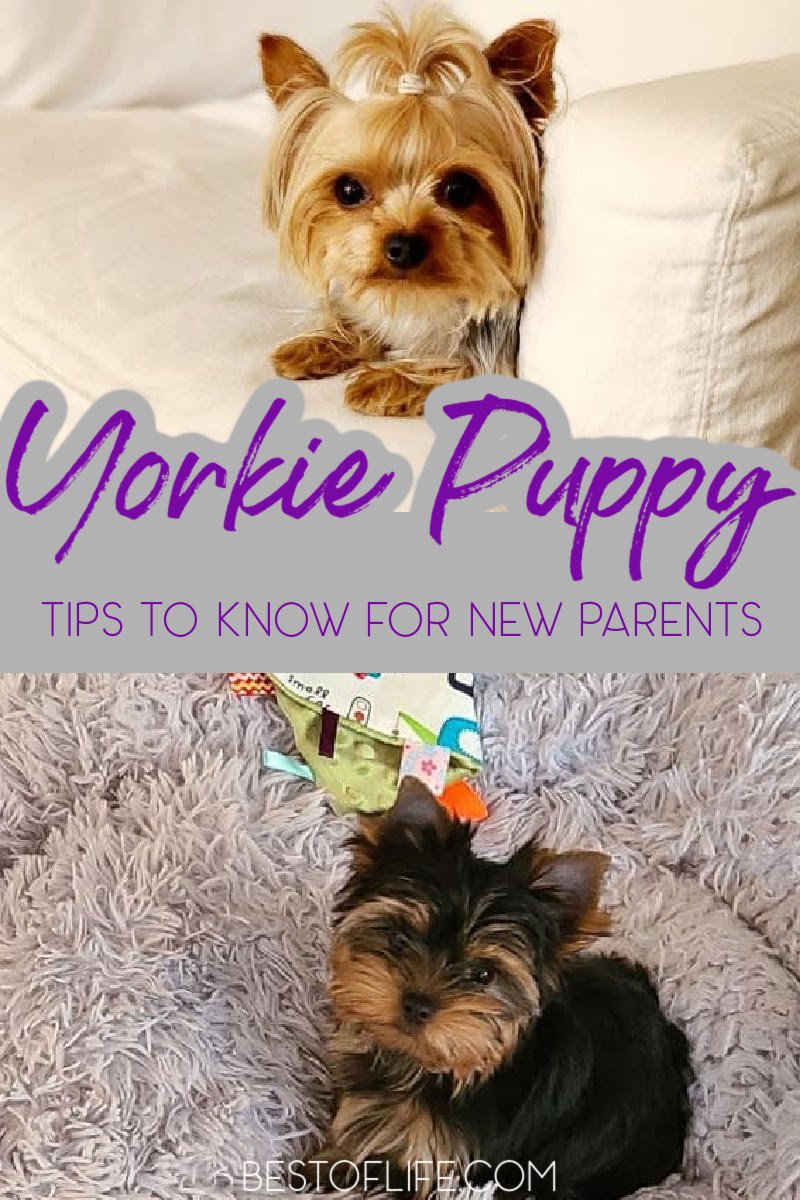 Getting a new puppy is an exciting time for families. But people often overlook a lot of the responsibility that comes with a puppy. Yorkies seem like a safer bet because they are so small. There are a few Yorkie puppy tips to know that could make a significant difference for your small puppy and for learning how to train a puppy.
Dog owners know that there is a lot that goes into taking care of pets. You must be able to feed, bath, and exercise your dog, no matter what kind of dog it is. Yorkies are no different. The goal is to give your Yorkie a healthy and loving life, especially since your Yorkie will love you from the word "go".
That means you will want to utilize some Yorkie puppy tips that can help you get started straight away. The goal is to make the responsibility side of things easier so the fun side of things can last longer.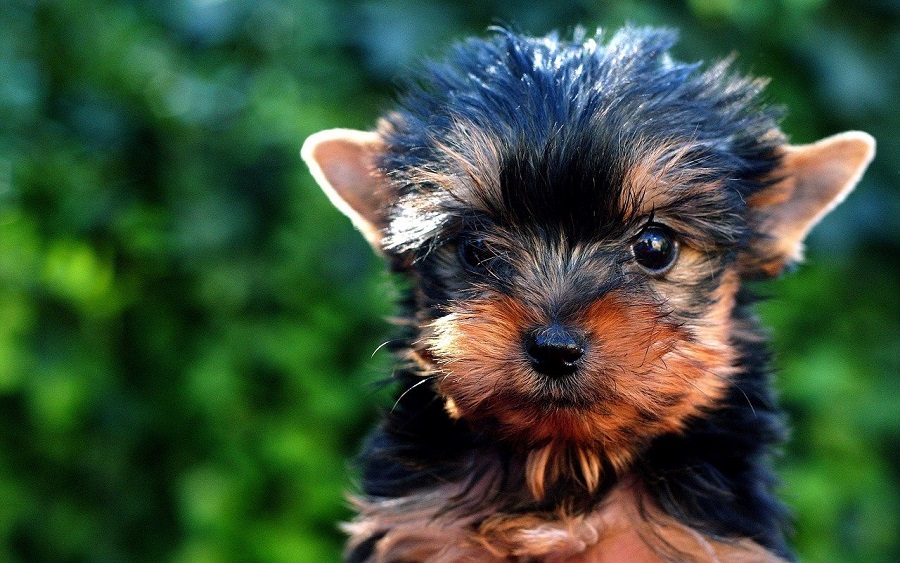 Yorkie Puppy Tips | Potty Training
One of the things you will want to take care of first is potty training. Potty training helps make sure you can keep your carpets in good shape and avoid any long-term damage to your flooring. However, there are some things you should know first. For example, Yorkie puppies can hold their potty breaks for a certain amount of time.
The easiest way to manage this is by the age of your puppy in months. A 2-month-old puppy can hold it for about 2 hours, 3 months 3 hours, and so on until we get to 8. That is generally the max amount of time a Yorkie can hold it. This will help keep your expectations realistic.
We trained our Yorkies on pee pads and had great success. When training, we had 2 or 3 pads that were kept in the exact same location in our living room area. We kept gates up and focused on training in that one location before expanding to different rooms.
Overnight, our Yorkies have a pee pad in their pen area with their crate for sleeping, and food and water. Their food and water are kept further away from their pee pad to encourage their overnight process. 😉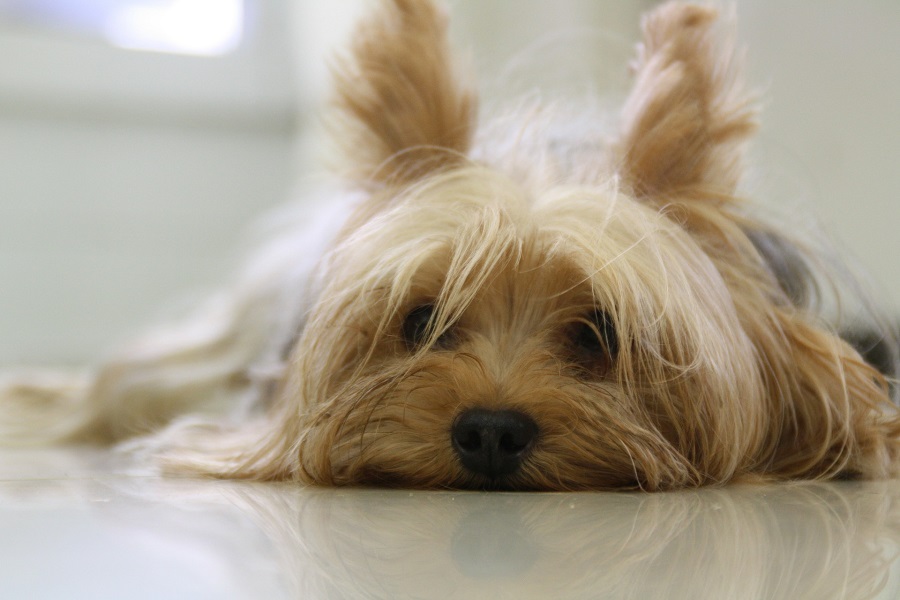 Attention, Attention, Attention
Yorkies are very loving pets. They will want to be with their owners as much as possible. In fact, Yorkies love to be in your lap, by your feet, in your arms, just in your area as much as possible. This is something you will want to consider with your Yorkie puppy. It may seem needy at first and even unhealthy, but it is just the way they are.
The only way to prepare for this is to be mentally ready for all the love your Yorkie will give.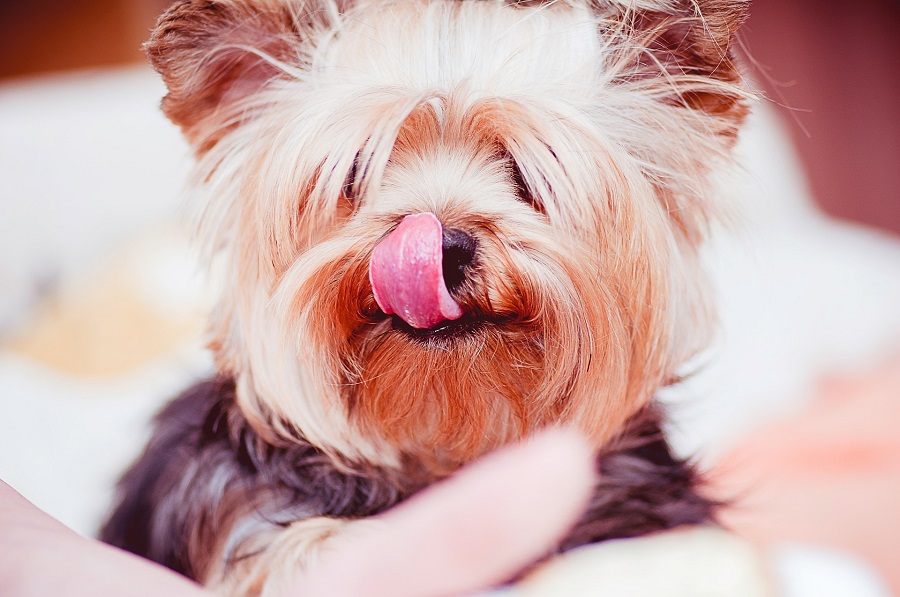 Yorkie Puppy Tips | Brushing
The first thing you will notice about your Yorkie puppy is that its fur is remarkably similar to human hair that is extremely healthy and well taken care of. Thus, one of the most useful Yorkie puppy tips is to maintain their hair by combing.
One of ours has very fine hair and the other has thick coarse hair. Thankfully, brushing every other day works for both of them. You may even opt for a shorter cut, depending on their hair type. The longer the hair, the more maintenance. In fact, you will need to brush your Yorkie's fur daily if it is longer.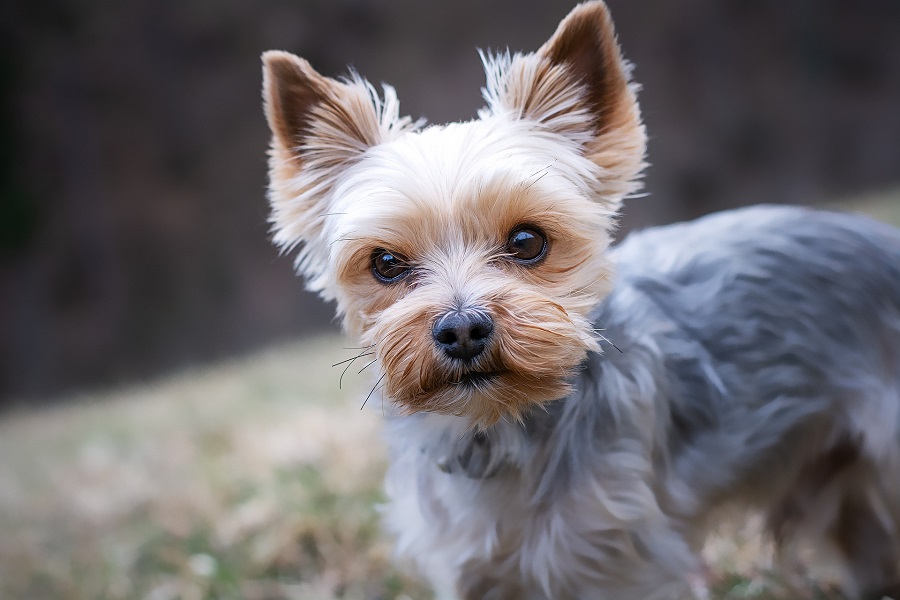 Very Talkative
Yorkies love to talk. However, their way of speaking comes out more like a yappy bark. There are not really any ways to prepare for the amount of barking your Yorkie may do. Each Yorkie is different with a different personality, which can translate to more or less barking depending on their overall demeanor.
We have noticed that once our Yorkies became comfortable in our home, they barked less. You can train your pup to bark less, but the training will take some time. That means you will need to expect that noise and accept it until it can be trained away.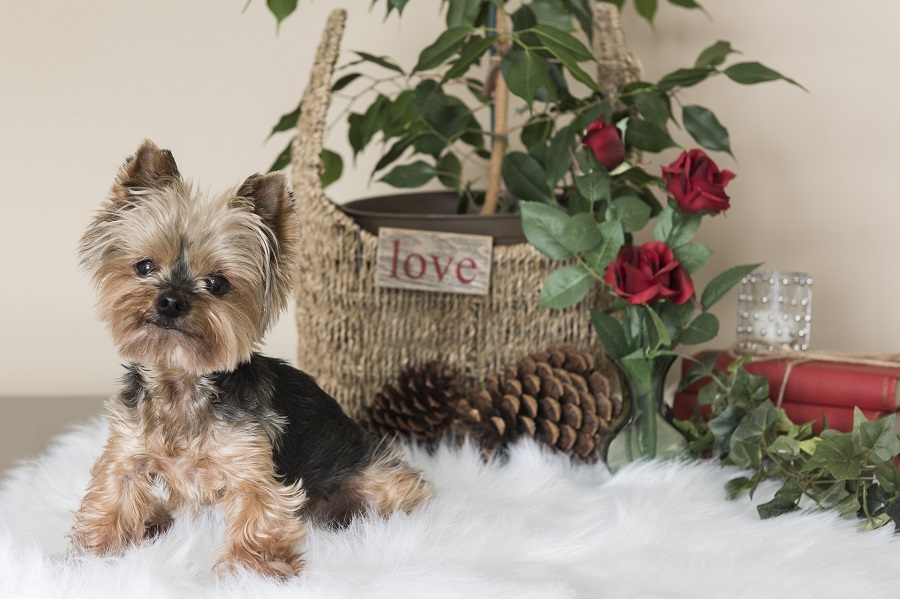 Yorkie Puppy Tips | Indoor
One of the most important Yorkie puppy tips to know is that Yorkies are bred to be indoor pets for the most part. Due to their size, we personally do not recommend them being outside alone. Even though they are indoor pets, don't let that discourage you from walking them.
In fact, Yorkies should be walked everyday for 1-2 walks, once they have all of their shots. Our Lola loves to go on 2-3 mile walks no problem. We just carry her for a block or two if she needs it and then she's ready for more. A daily walk is good and can help socialize your dog after all the shots have been received.
Overall, your Yorkie will spend more time indoors than out.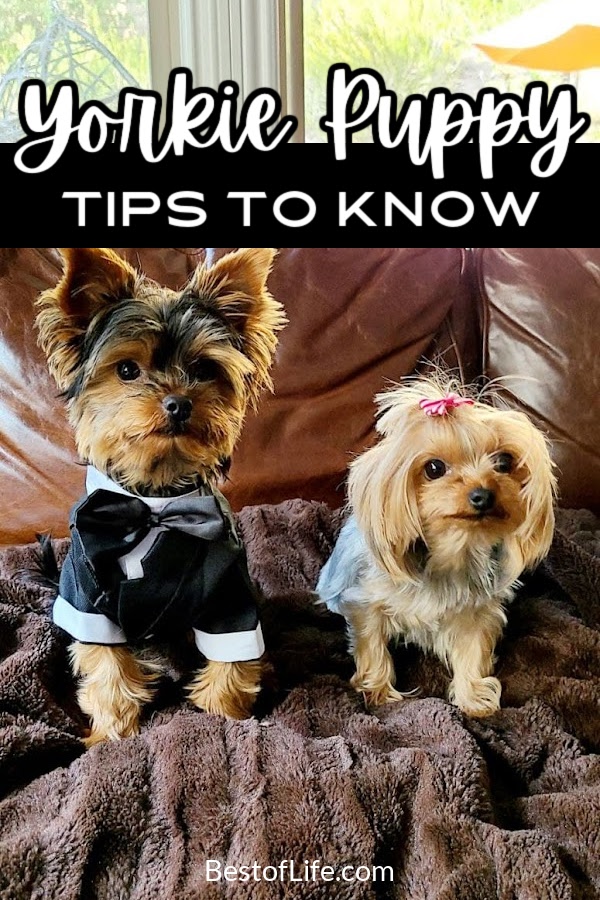 More Pets
What to Look for in Dog Collars | Dog collars are not created equal and some even have different purposes that could help with many different things.
Sweet Dog Quotes About Love | Dogs love us and we should remind ourselves of that with the help of some dog-friendly quotes.
Easy No Bake Dog Treats for your Fur Baby | You don't even need to turn on the oven to make your very own dog treats from scratch at home.
Funny and Cute Cat Quotes to Make you Smile | Cats are a bit different than dogs but they have quotes as well for you to enjoy.
Best Orthopedic Pet Bed Benefits for Your Dog or Cat | Take care of your dog as best you can with the help of the right type of dog bed.