Best Uplifting Quotes for Women and Men
When that time-of-day rolls around and rears its ugly head, these uplifting quotes will be there to get you through! Maybe everything is going really great for you right now, congrats, that's awesome. In that case you might consider passing these on to someone who could use a little boost.
Sometimes a few simple words can totally change the way we look at the world. I don't know about you but I love finding and sharing uplifting quotes! Sharing uplifting quotes with others not only helps them feel better, it can really make you feel better too!
In light of all the hate and anger in the world, being a bright spot in someone's day is truly amazing. Occasionally I set one of these as the background on my monitor or my phone. I've even printed out some quotes to stick on my desk or in other places where I'll see them frequently.
It's never a bad time for a great reminder. Sometimes all you need to feel better is a little organization…if these quotes don't help stock up on my favorite organization essentials! The best things to have on hand to keep life organized are planners, sticky notes, a calendar, pens, lots of fabric bins, and my favorite: garbage bags.
There's always junk and clutter that could be tossed or donated!

"Worrying does not take away tomorrow's troubles, it takes away today's peace."
This one always gets me! Ahhh I'm a worrier and I know it. BUT I do try and remember this and live in the moment.
"Every day might not be good but there is something good in every day."
Even when the day seems like a total loss, chances are I just haven't looked hard enough to find the blessings. There's always a silver lining and this is one of the uplifting quotes that reminds me to look harder!
"She builds others up because she knows what it's like to be torn down."
This is one of those uplifting quotes that makes me sad and also really happy. I love being reminded to build up the people around me, we've all been down and I'd much rather be lifting em' up than tearing anyone down.
"We either make ourselves miserable or we make ourselves strong. The amount of work is the same."
This is one of a few uplifting quotes that can really break me out of a funk. I'll be the first to admit that there have been many a pity party in my honor. I try not to stay in that mindset too long. This quote reminds me to refocus that energy into something positive!
"A candle loses nothing by lighting another candle."
YES! I think we can all agree that society encourages us to live like EVERYTHING is a competition. In reality it doesn't detract from our light to help someone else shine! Seeing someone else succeed along with us should not make us feel bad, it should make us feel really great to be surrounded by amazing people!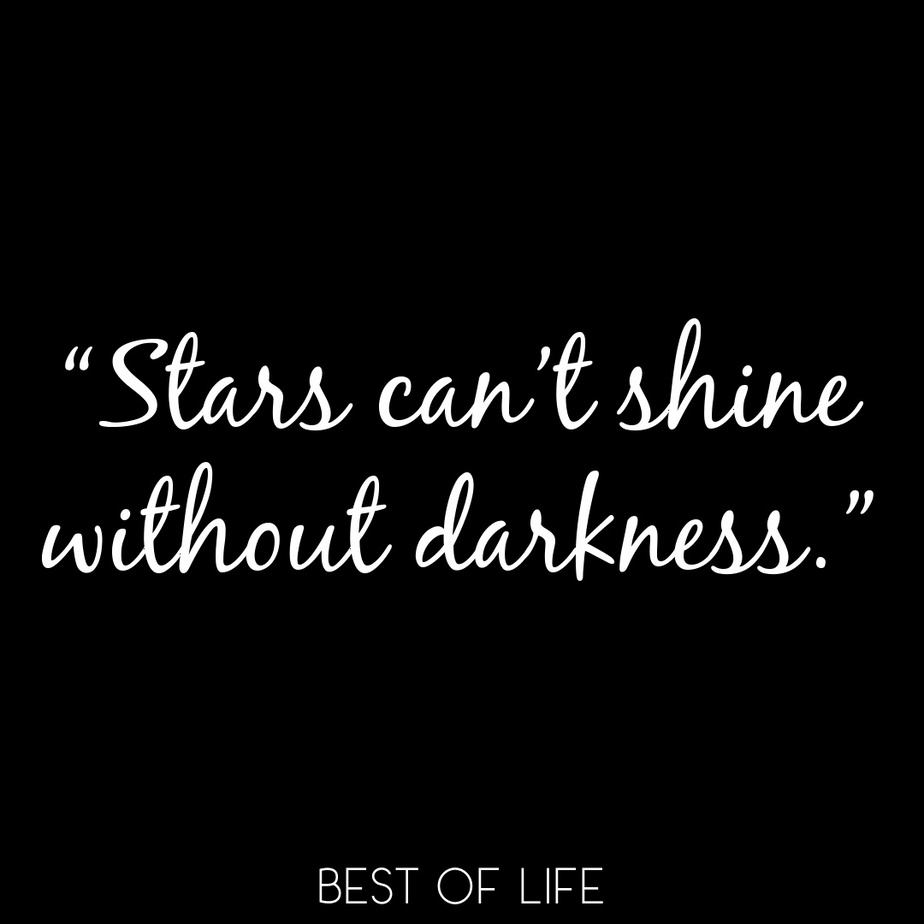 "Stars can't shine without darkness."
Sometimes this quote really puts things into perspective for me. I get caught up in thinking that things are falling apart when in reality something else if falling together. Occasionally all it takes is a little darkness to realize how bright the sun is shining.
More Quotes
Best Positive Quotes to Make you Smile | Sometimes we need a little more to help make us smile. These quotes will hit the spot.
Inspirational Tuesday Motivation Quotes to Keep you Going | Tuesday is usually when we need uplifting quotes that help keep us going.
Quotes About Change in Life | Quotes for Tough Times | Change in life is never fun but it is the one thing you can count on, things will change.
Funny Wine Quotes for Wine Lovers | But if the Tuesday's have you down, and nothing is working, how about wine?
10 Hustle Quotes for Women | Woman Boss Quotes | No matter how bad you feel or how terrible things get you must remember to keep hustling out there and get what is yours through hard work and dedication.