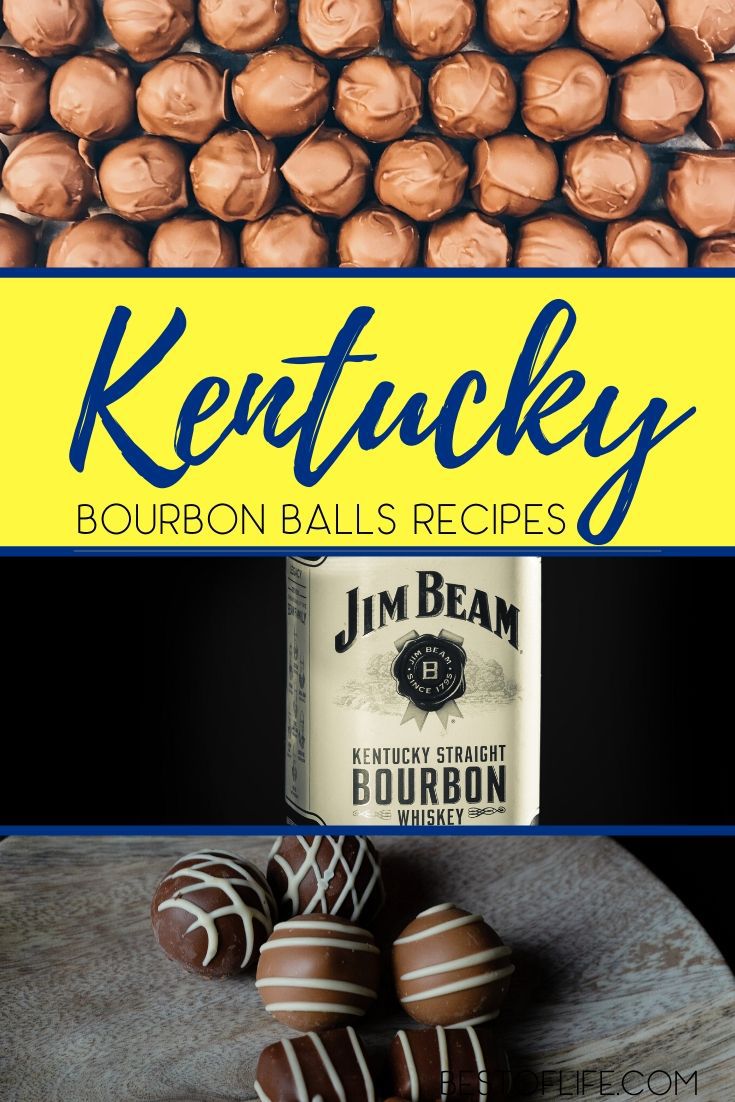 There are some recipes that simply provide you with a good meal, snack, or drink. But each recipe has a history and Kentucky bourbon balls recipes are no different. The problem is, we don't often have a full history of a recipe. We have bits and pieces but the first time a recipe was made is often lost to time. However, we do know quite a bit about bourbon balls. Most importantly, we know multiple ways of making them.
The history behind Kentucky bourbon balls recipes is interesting and will make enjoying these delicious bourbon treats even better.
Bourbon balls were invented by Ruth Hanly Booe of the Rebecca Ruth Candy Company in 1938. Ruth tried out the recipe which consisted of bourbon and dark chocolate.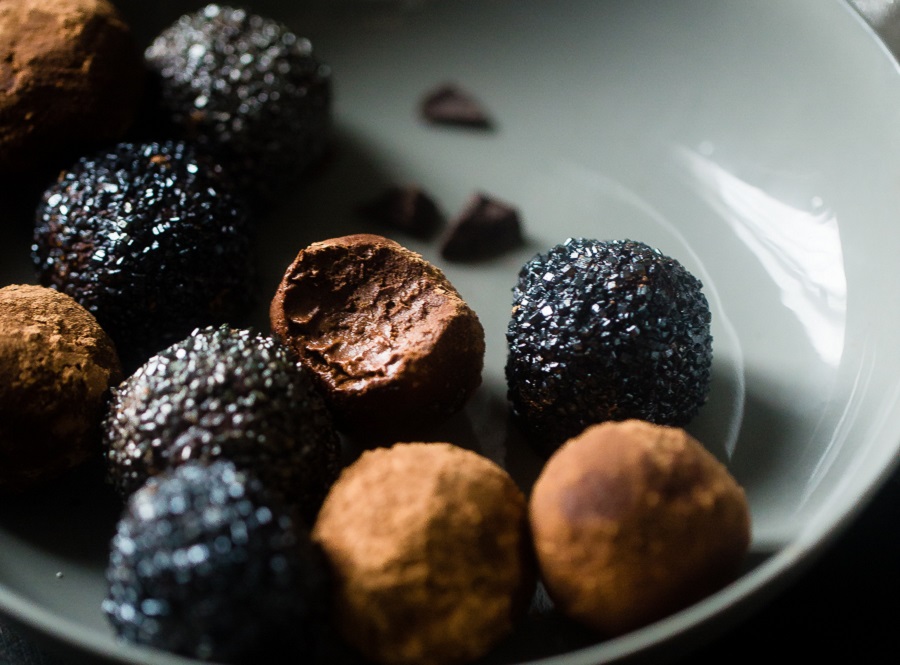 The snacks sold like hotcakes and Ruth knew she was on to something. Kentucky Bourbon Balls were born. The snack became very popular with the south and it remains that way.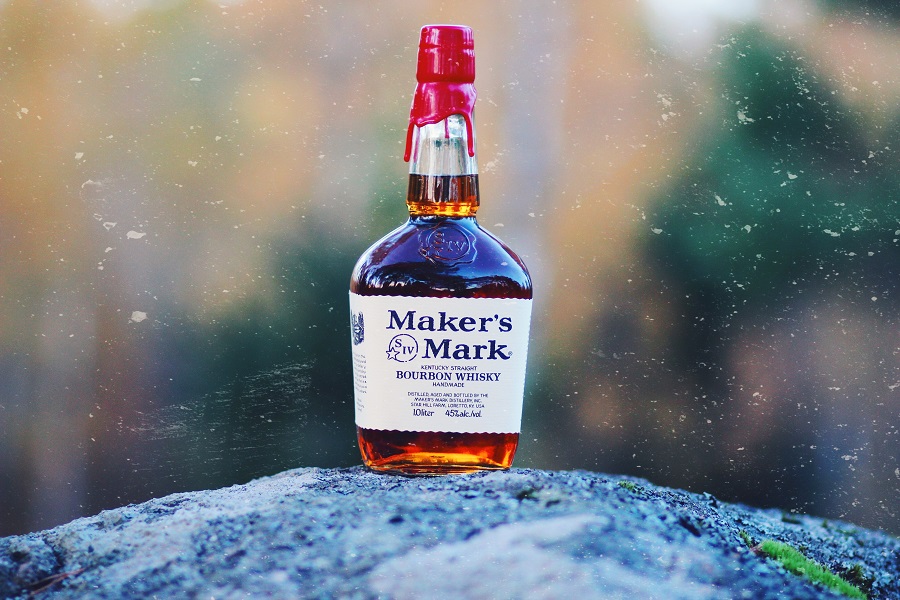 These Kentucky bourbon balls recipes are not the original recipe. However, the original recipe was lost and now we have replicas. But that means we also have variations that are just as good.
Grandmother's Bourbon Balls | The Seasoned Mom
Derby Week Bourbon Balls | Take Two Tapas
No-Bake Pecan Praline Bourbon Balls | Ann's Entitled Life
Maker's Mark Bourbon Balls | Her Kentucky
Ginger Snap Bourbon Balls | So Yummy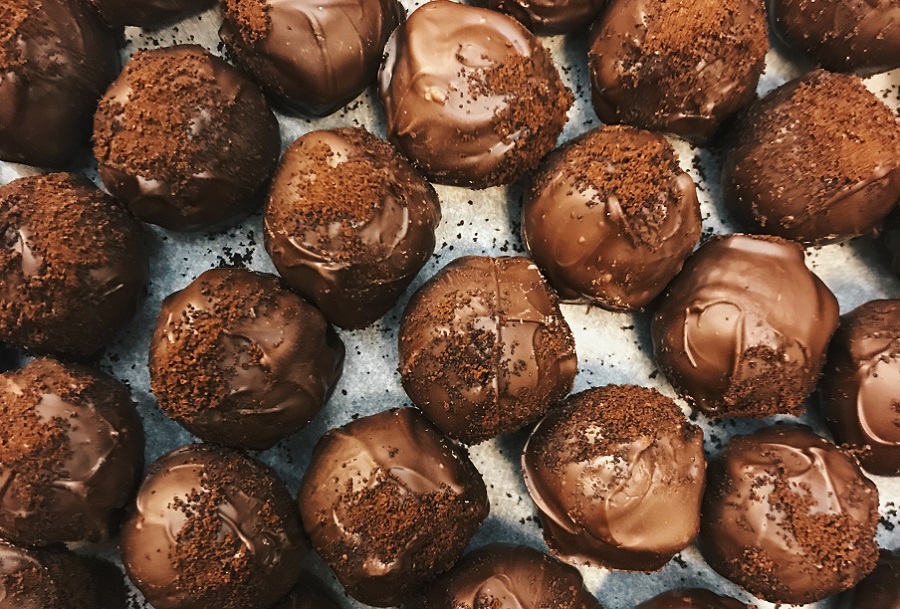 Bourbon Ball Variants
The most common variant consists of bourbon, crushed cookies, corn syrup, chopped pecans, and powdered sugar. The balls are made, formed, and then aged for about a week before serving.
There is another variant as well that is pretty common. This version leaves out the powdered sugar and instead, coats the balls in chocolate.
Eggnog Bourbon Balls | Farm Girl Gourmet
Chocolate Bacon Bourbon Balls | Pear Tree Kitchen
Bourbon Truffles | Just a Pinch
Dark Chocolate Bourbon Balls | Taste of Home
Spiked Bourbon Balls | Aggie's Kitchen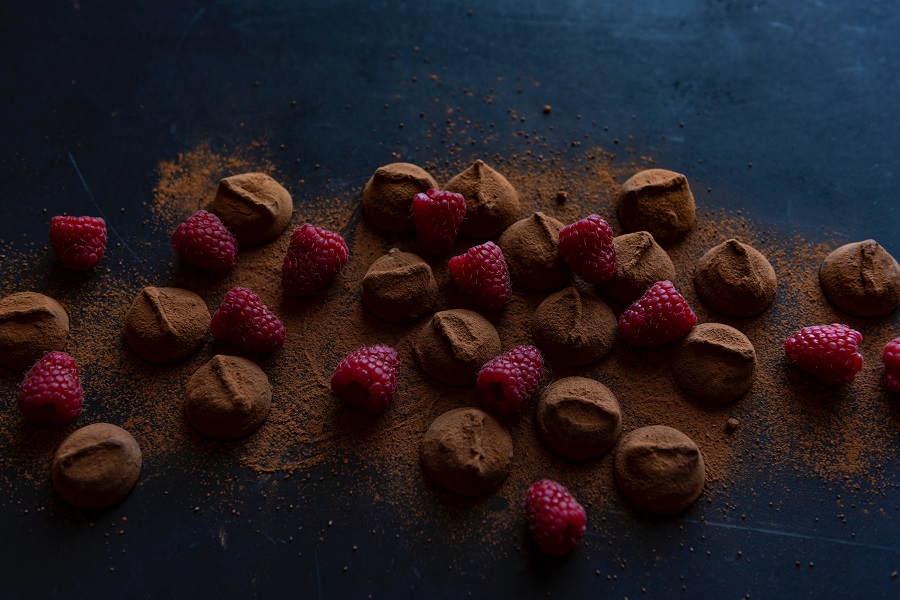 Kentucky Bourbon Balls Recipes
You could choose any wide array of Kentucky bourbon balls recipes and will love the results. But we must always pay homage to the creator of this delicious recipe, Ruth Hanly Booe.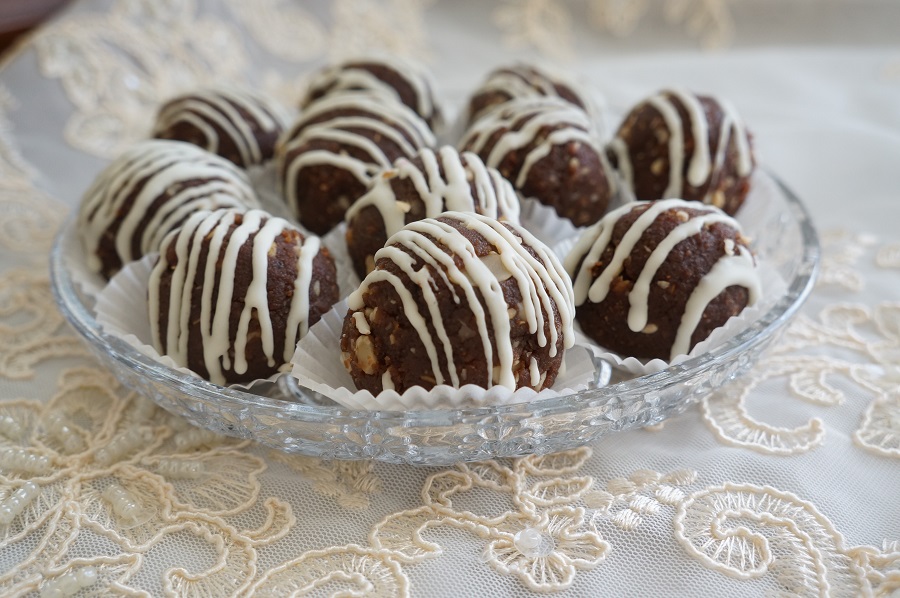 Without Ruth, we wouldn't have these amazing snacks that are perfect for holiday parties or any party.
Vanilla Bourbon Balls | Food Network
Low Carb Bourbon Balls | Skinny Southern Recipes
Bourbon Coconut Date Balls | The Blond Cook
Joyce's Bourbon Delight | Love & Olive Oil
Bourbon Ball Hot Chocolate | My Modern Cookery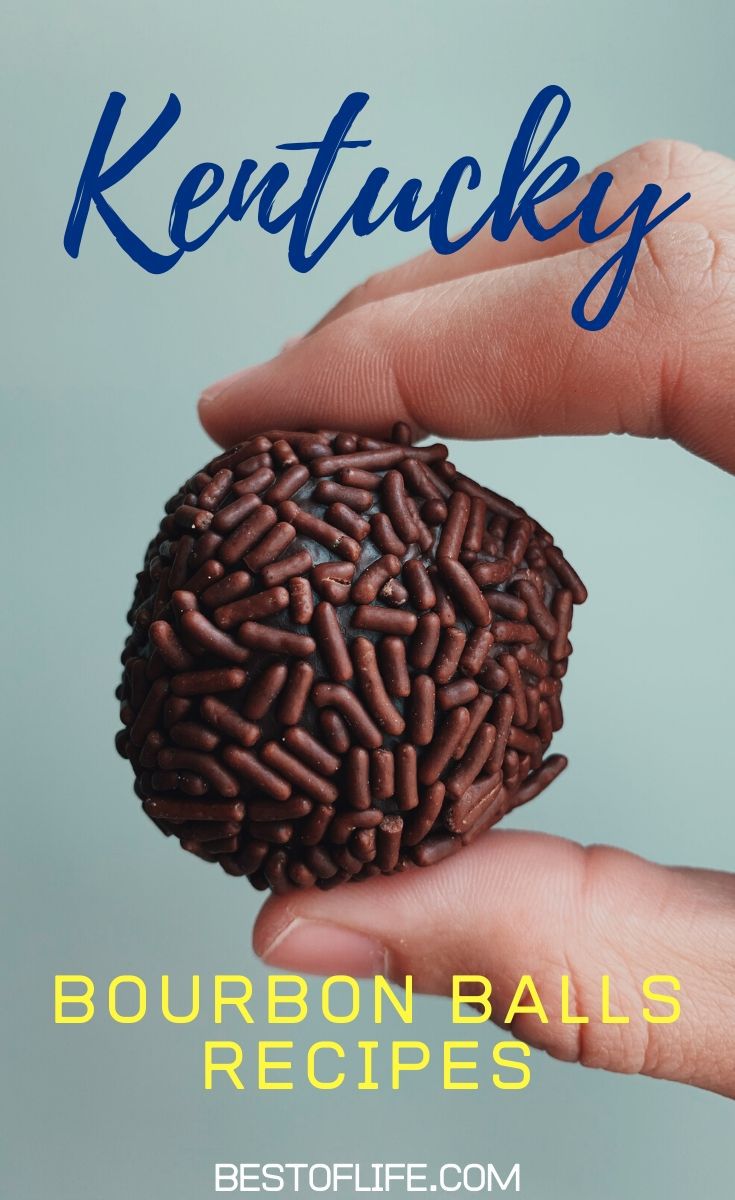 More Boozy Recipes
Christmas Morning Punch Recipes with Alcohol
How to Make Cranberry Jello Shots | Cranberry Jello Shots Recipe
Bourbon Cocktails for Fall | Best Bourbon Fall Drinks
Sparkling Rosé Gummy Bear Recipes That Are Perfect for Parties