Easy Little Smokies Party Recipe | Crockpot Lil' Smokies Appetizer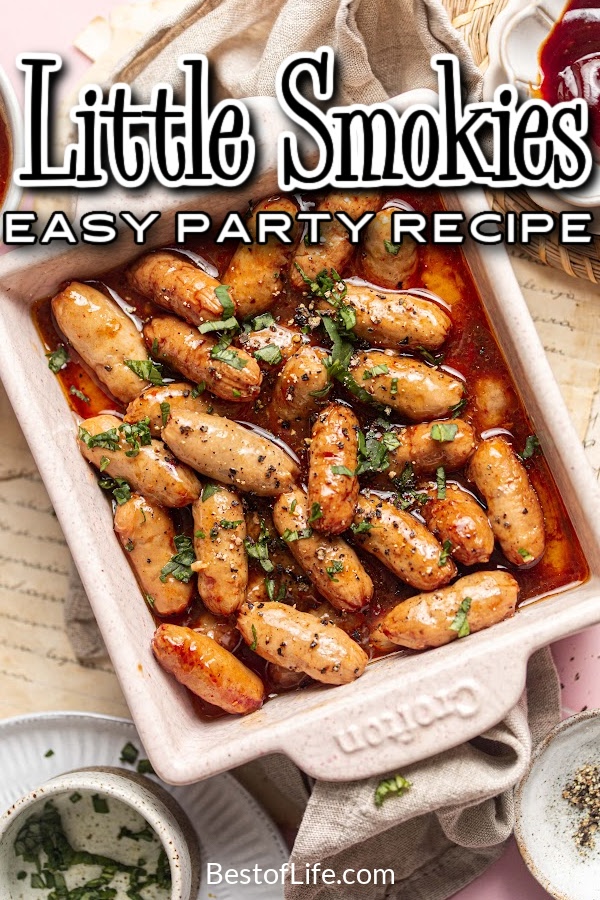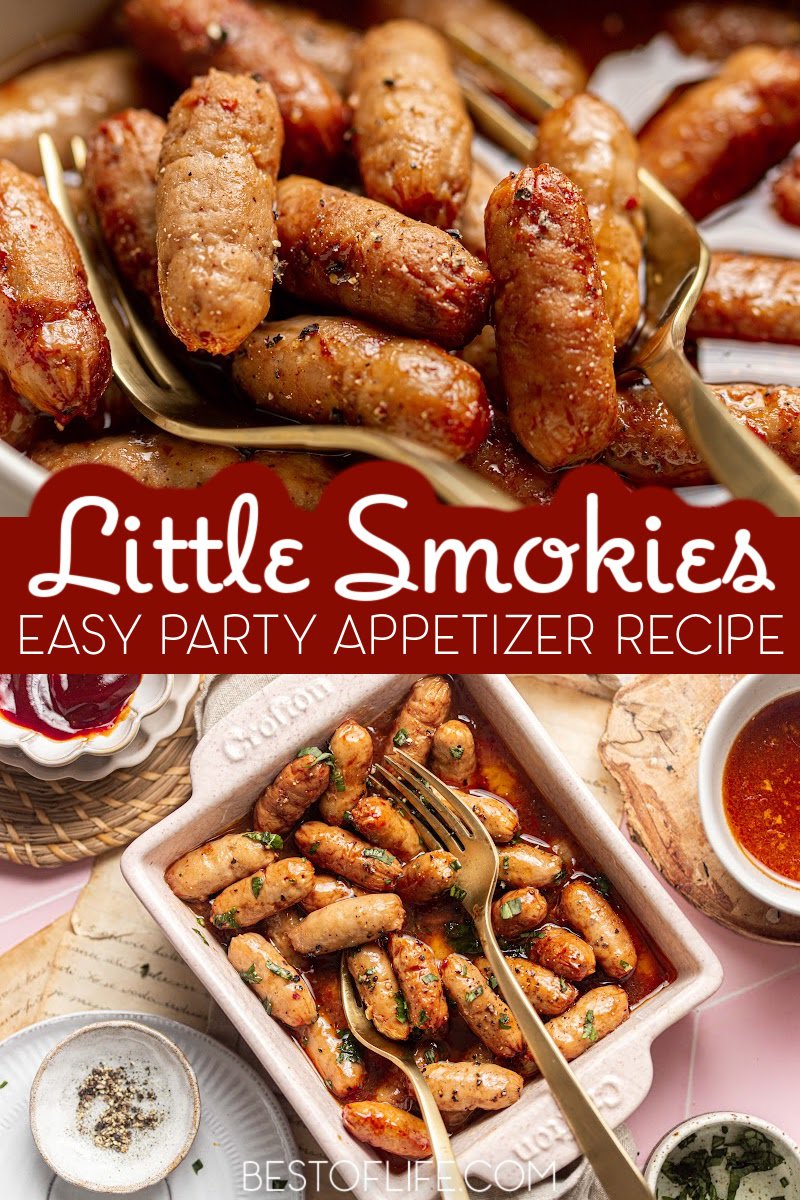 Food is essential at parties, and there is a vast array to choose from. You can't go wrong with the classics like little smokies. But there is no reason just to cook the little smokies as they come. Instead, try an easy little smokies party recipe that changes things up a bit.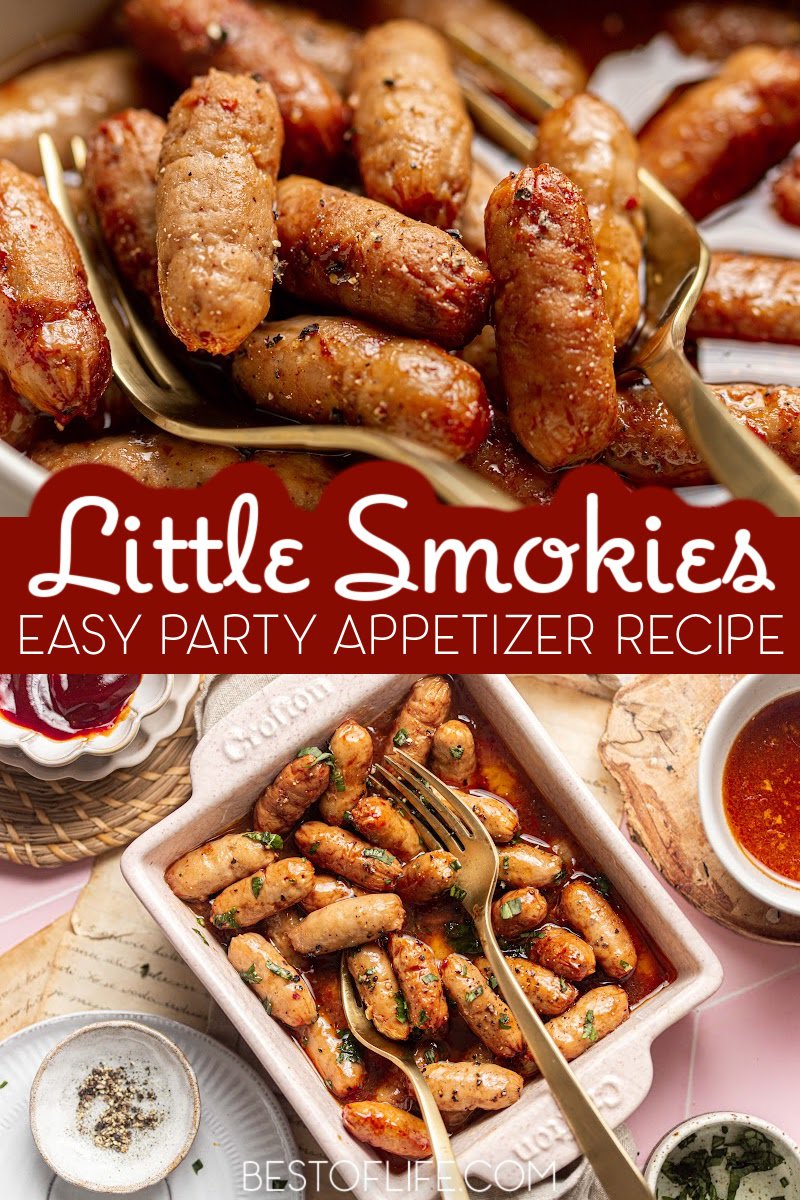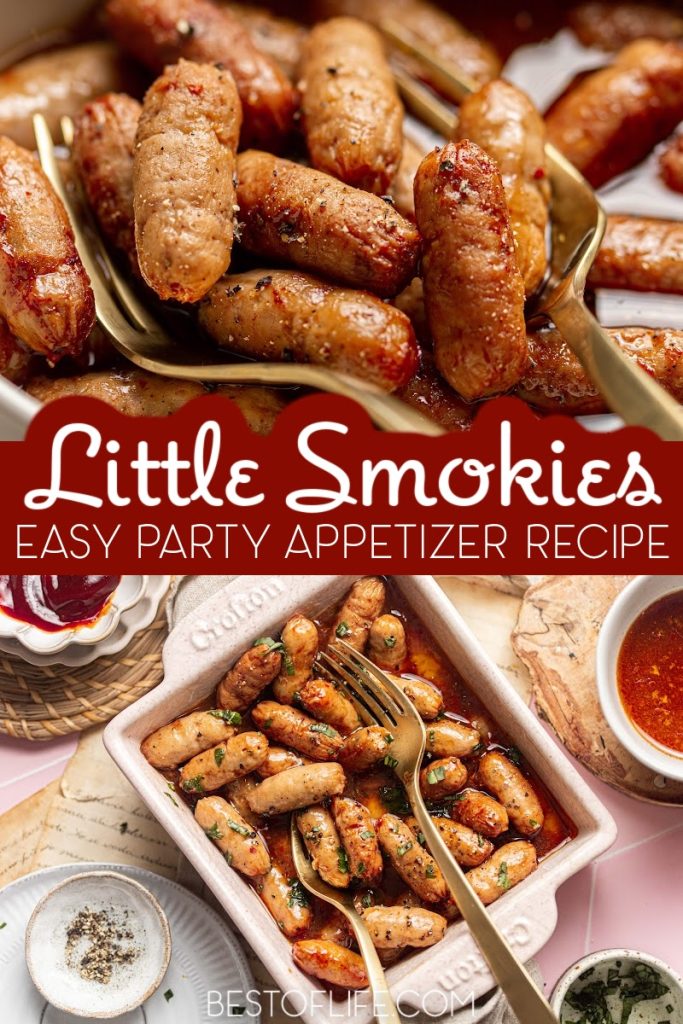 A little smokies party recipe makes for a perfect party appetizer recipe or a simple party snack idea. Little smokies and parties go way back. There isn't an exact date that little smokies became popular, but people have been serving up cocktail weenies since the early 1900s.
You may even remember when you first stuck a toothpick into a slow cooker and pulled out your first smokie. Undoubtedly, the smokie was cooked with BBQ sauce, though some people just boil them and call it a day.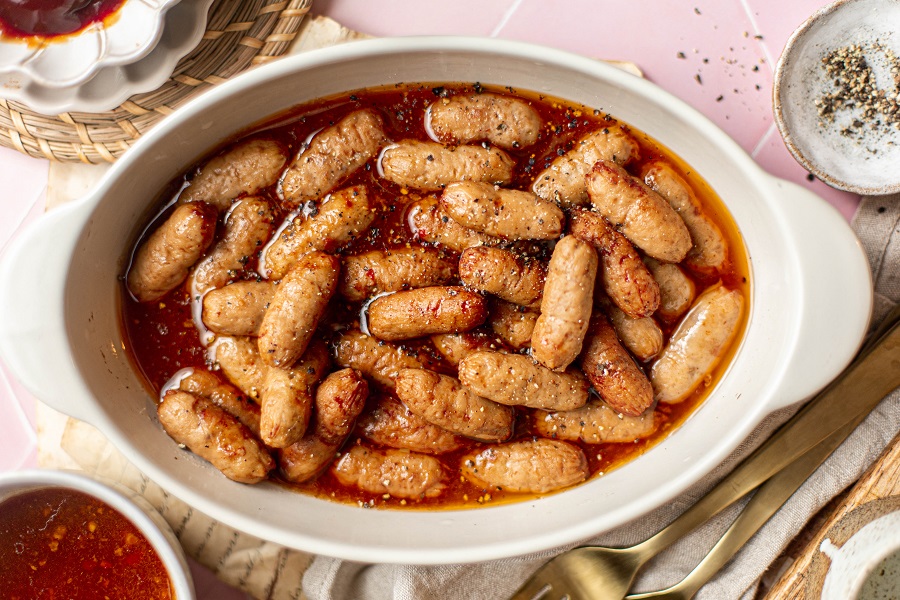 That's truly unfortunate because these little pork or beef sausages can become something truly unique with the help of a good sauce. Luckily, you don't have to do much prep at all!
The sausages often come precooked and just need to be heated up. That means sticking them in a crockpot and then drowning them in a sauce mixture is all you need to get them done.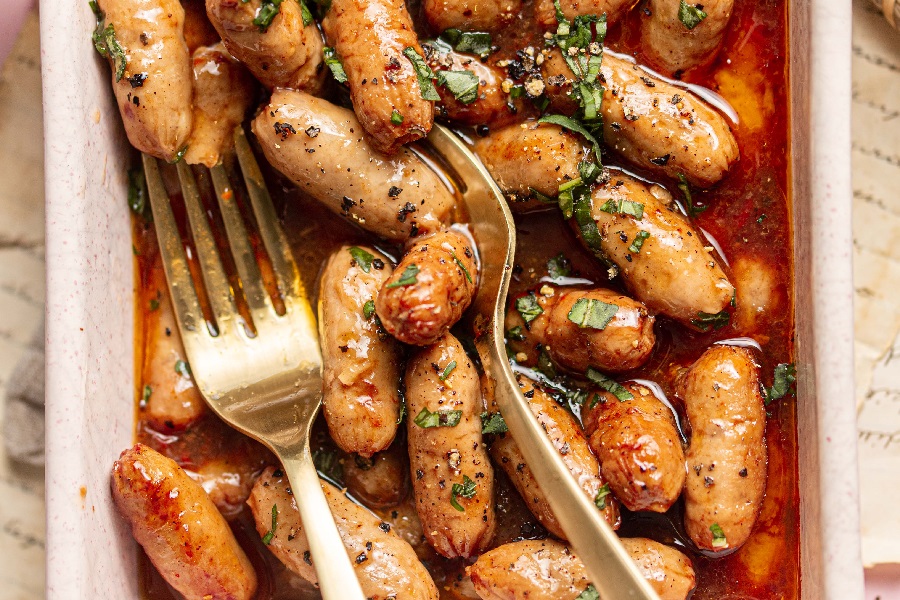 The best part about an easy little smokies party recipe is that they work for just about any type of party! You can use these sausages as appetizers for game day parties or birthday party snack recipes; you can even use this recipe as a holiday party recipe.
There truly is no wrong time to serve up little smokies, especially when they taste this good. In fact, you can even use this recipe as a simple snack when you don't feel like putting too much together.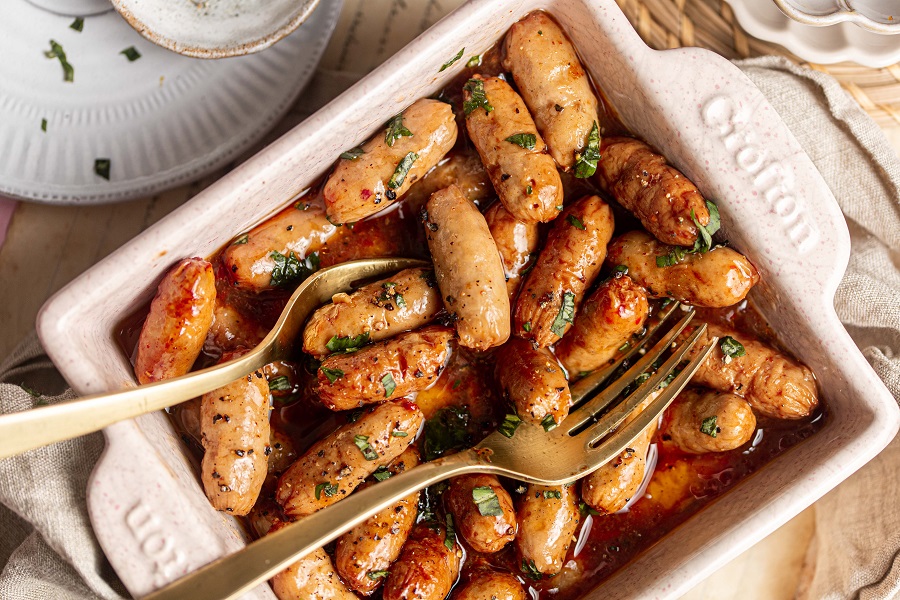 Easy Little Smokies Party Recipe
Everyone uses a classic little smokies recipe: bbq sauce and grape jelly. This combination of BBQ sauce and grape jelly lends really well to meat. People even use this combination for meatballs; they always come out amazing.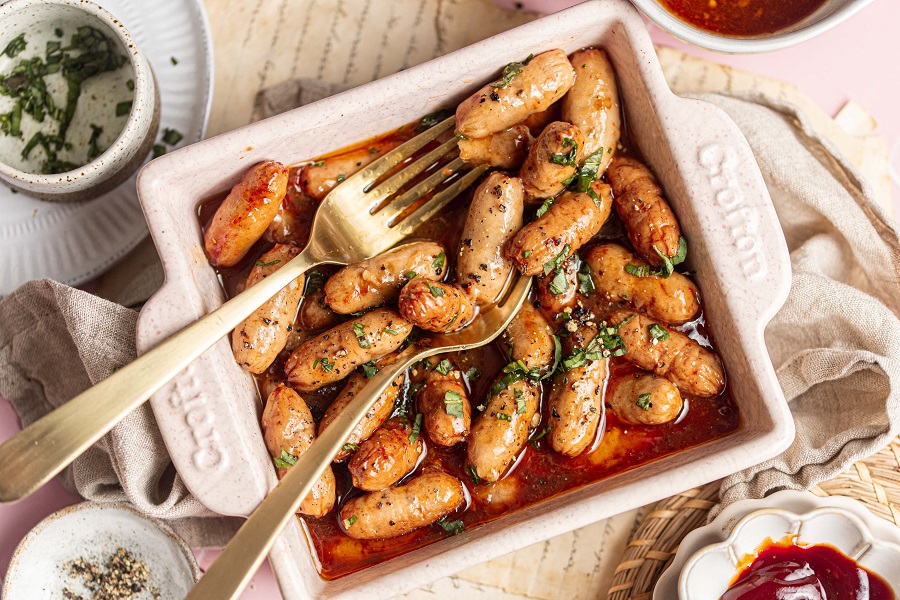 However, ask any BBQ aficionado, and they will tell you that no sauce is the same. We think of BBQ sauce as a one size fits all sort of sauce; it tastes smoky and tangy. But that's just the base of any good BBQ sauce.
That is why we need a recipe that's a bit different. That is thanks to the unique mixture of sauces and jelly that is used to create a specific type of BBQ sauce flavor.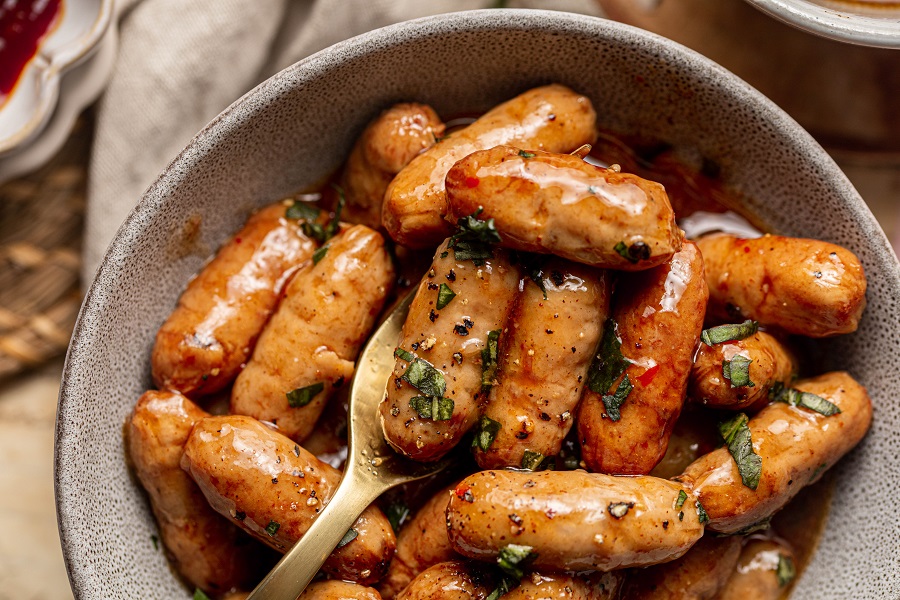 Crockpot Party Recipe
Little smokies really do work well as a party recipe. The sausages can be used as Super Bowl party recipes or run-of-the-mill party recipes. But there are ways you can elevate them to make them fit the theme of the party even better.
For example, use cranberry jelly instead of grape jelly when you want to use little smokies as holiday party appetizers. You can also use them as summer party recipes when you grill them up a bit before sticking them into a crockpot.
The recipe is exact, but that doesn't mean you can't wing a few things here and there to make the little smokies fit for any occasion.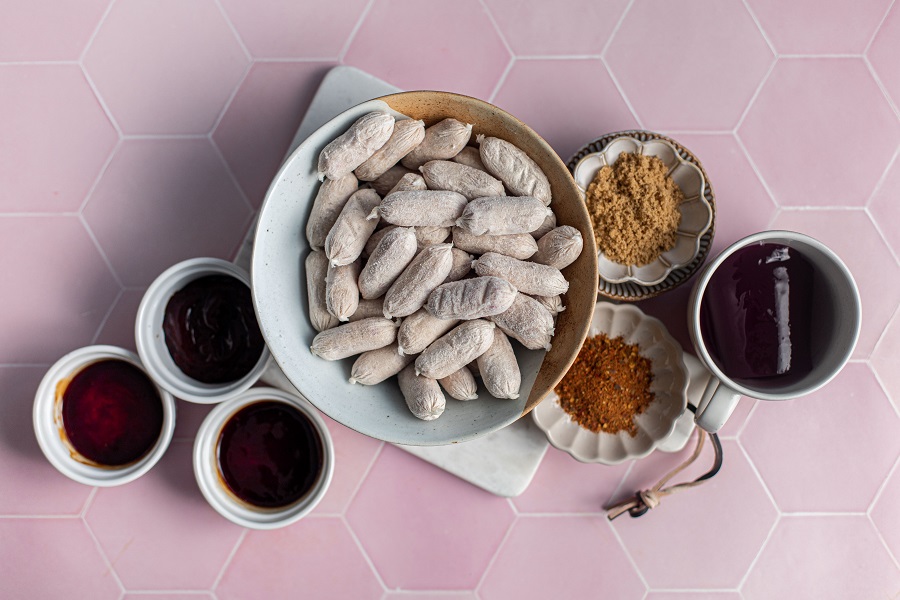 Easy Little Smokies Party Recipe Ingredients
We already know we need a good pack of little smokies. There are plenty of options for the smokies, the most famous being Hillshire Farm. However, you may have a favorite brand, so we suggest picking out your favorite.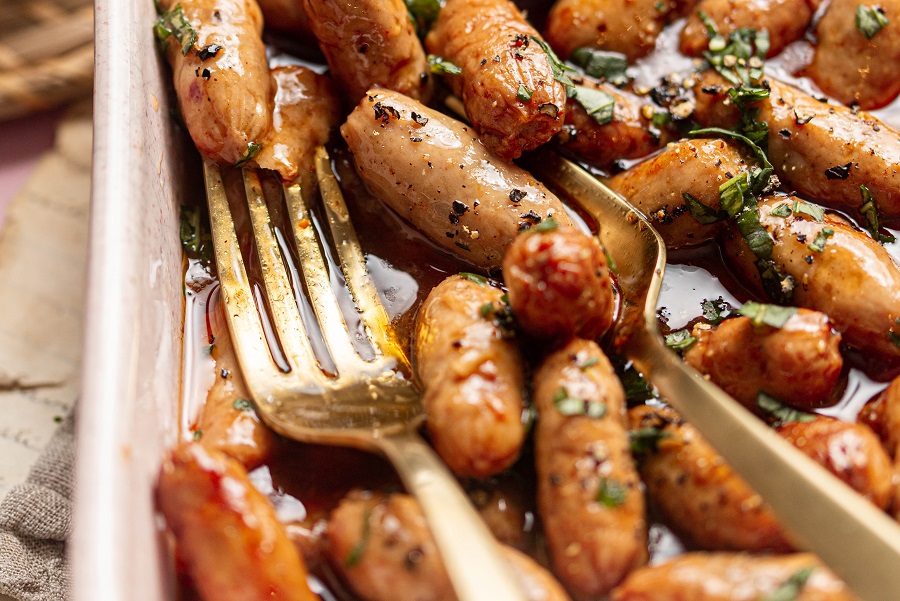 You will also need some grape jelly and basic barbecue sauce. That is what most people call it a day, but this recipe takes things to the next level! You will also need some honey barbecue sauce, honey maple barbecue sauce, hot chipotle seasoning, and some brown sugar.
This unique mixture is why this recipe is not only better than most little smokies recipes; it is what will make it your new favorite party recipe. Just wait until you see the directions for this recipe. The hardest part is going to be measuring everything out.
Directions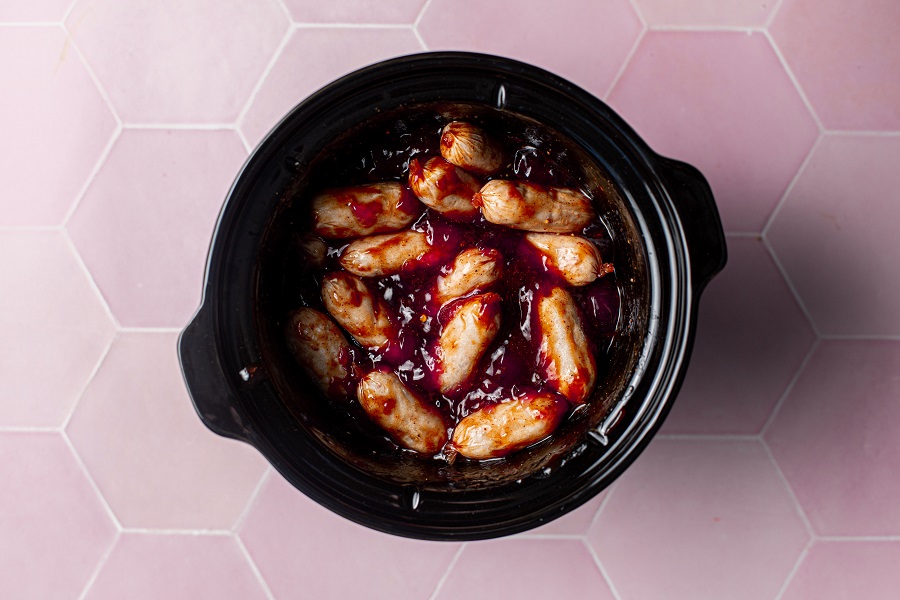 Dump all the ingredients into a crockpot.
Turn on low for 2-3 hours.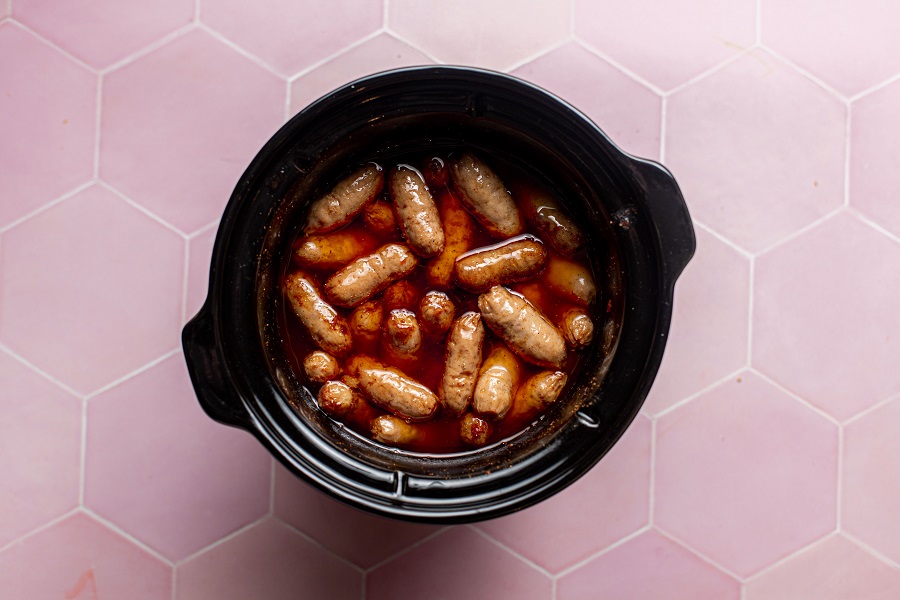 Stir before serving.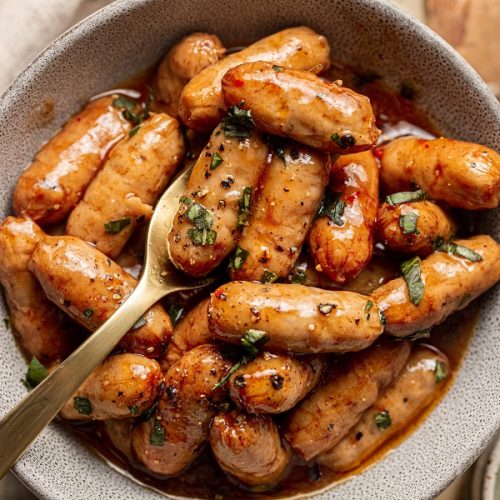 Easy Little Smokies
A little smokies party recipe makes for a perfect party appetizer recipe or a simple party snack idea.
Ingredients
1

Jar

Grape Jelly

1/3

Cup

Original BBQ Sauce

1/3

Cup

Honey BBQ Sauce

1/3

Cup

Honey Maple BBQ Sauce

2

Packets

Cocktail Smokies

Hot Chipotle Seasoning

To Taste

Brown Sugar

To Taste
Instructions
Dump all ingredients into a crockpot.

Turn on low for 2-3 hours.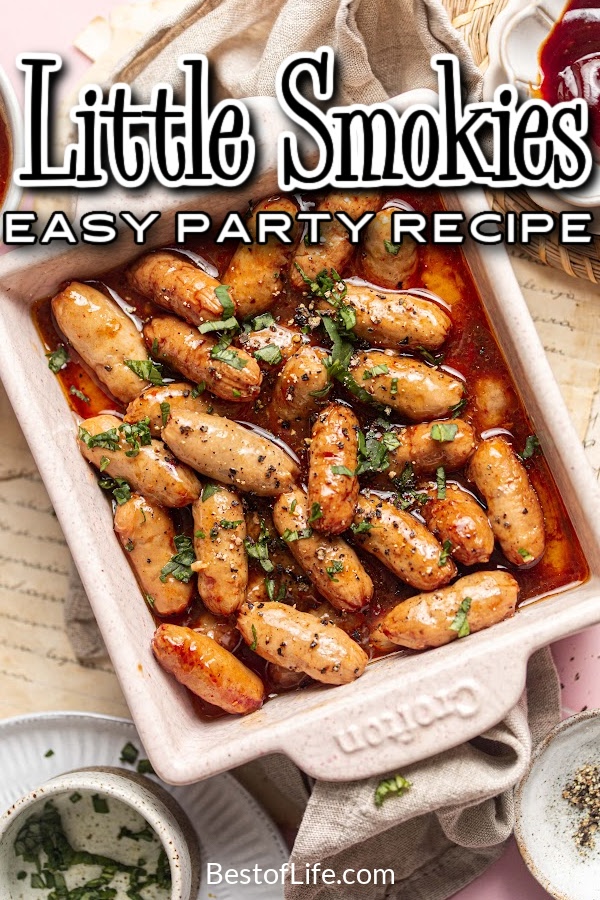 More Party Recipes
Easy Apple Crisp with Oats Dessert. | Little smokies will take care of the savory part of the party, but what about desserts?
Crostini Bruschetta Appetizer Recipe. | Bruschetta is a delicious recipe that is simple to make and can be an affordable party recipe.
How to Make Jello Shots with Vodka. | Who said we were skipping the alcohol at our parties?
Easy Edible Cookie Dough Bites Recipe. | Cookie dough is always so tempting to eat, and this recipe allows you to enjoy it worry-free!
Pink Pinwheel Sugar Cookies. | Cookies can make hosting a party easier because you can make so many in a short time.