Beyond Meat Burger Recipes | Plant Based Burger Recipes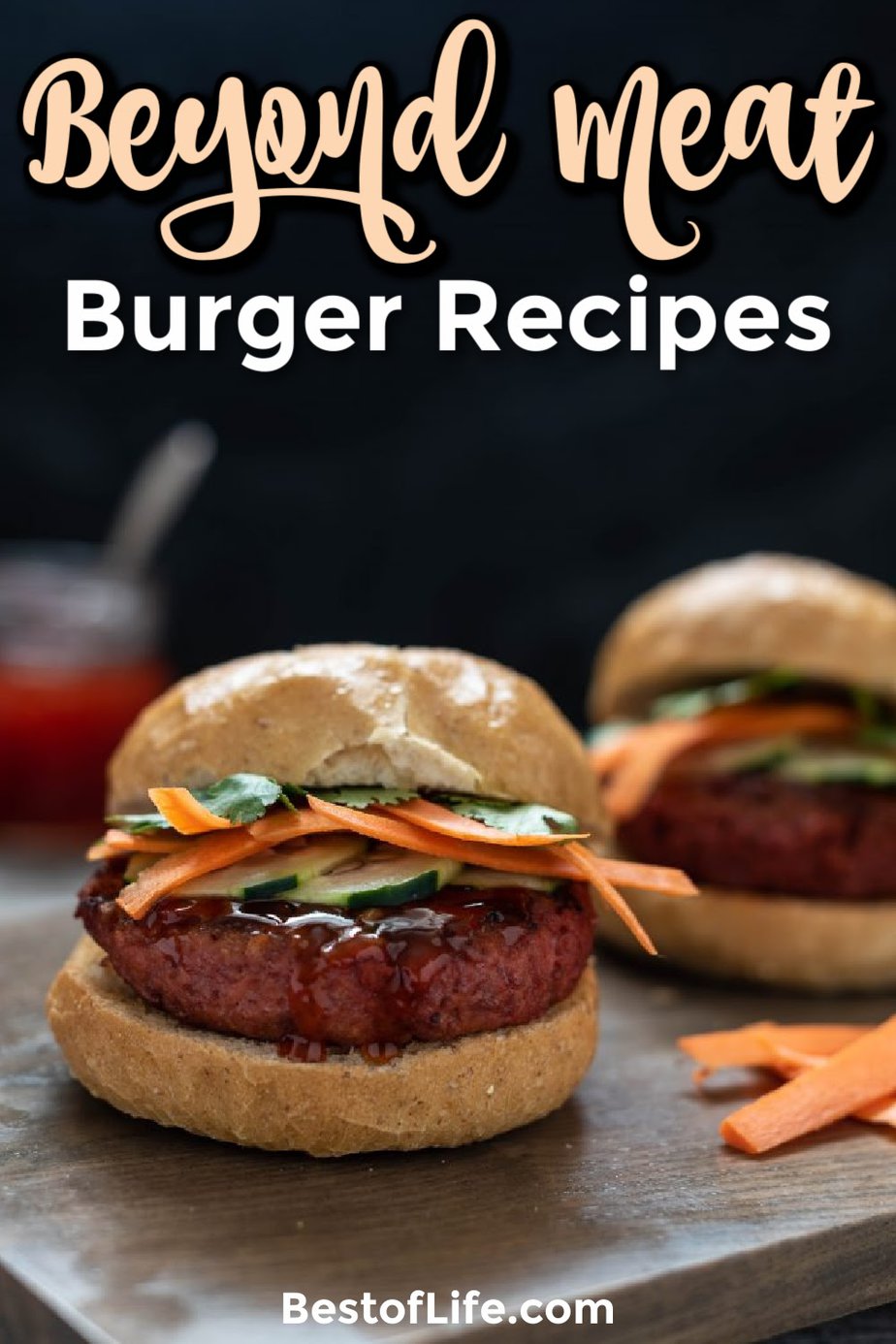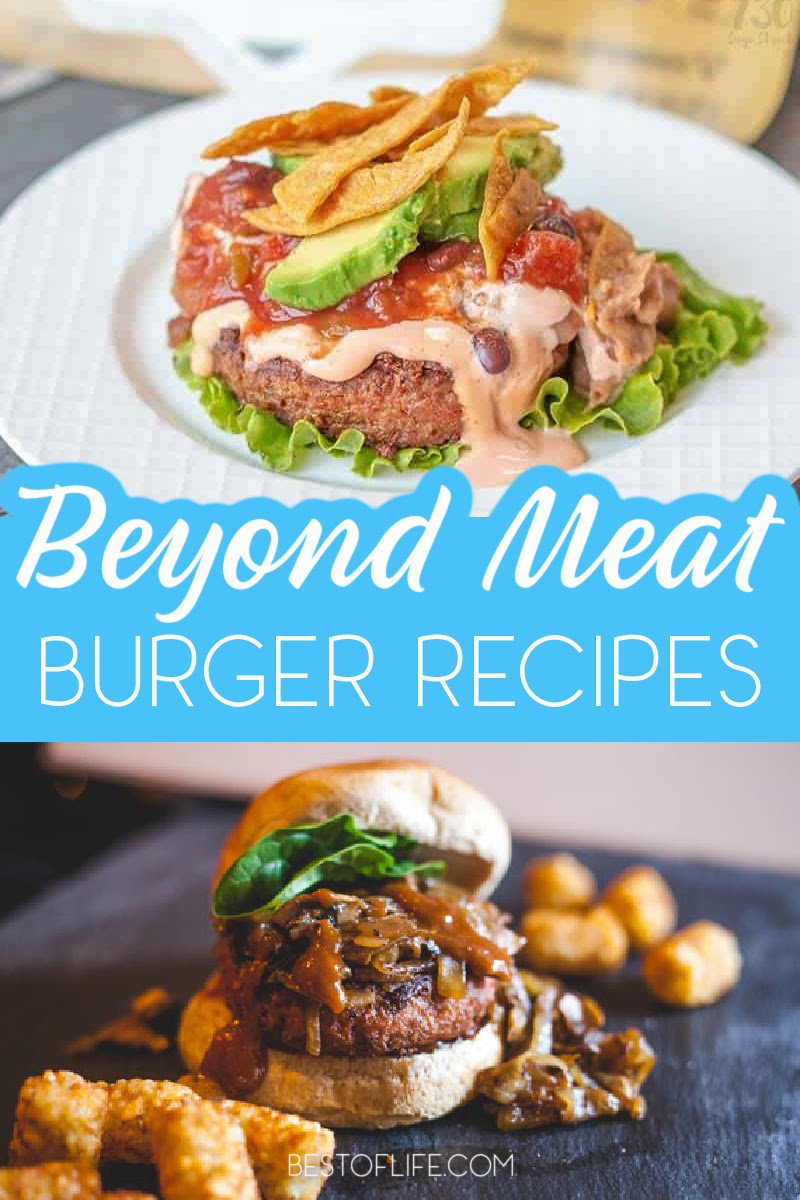 Some people love Beyond Meat or any of the other meat alternative product. Other people are not enjoying it at all and think the patties are beyond saving. Get it? But you can judge for yourself all you need are some Beyond Meat patties and some Beyond Meat burger recipes.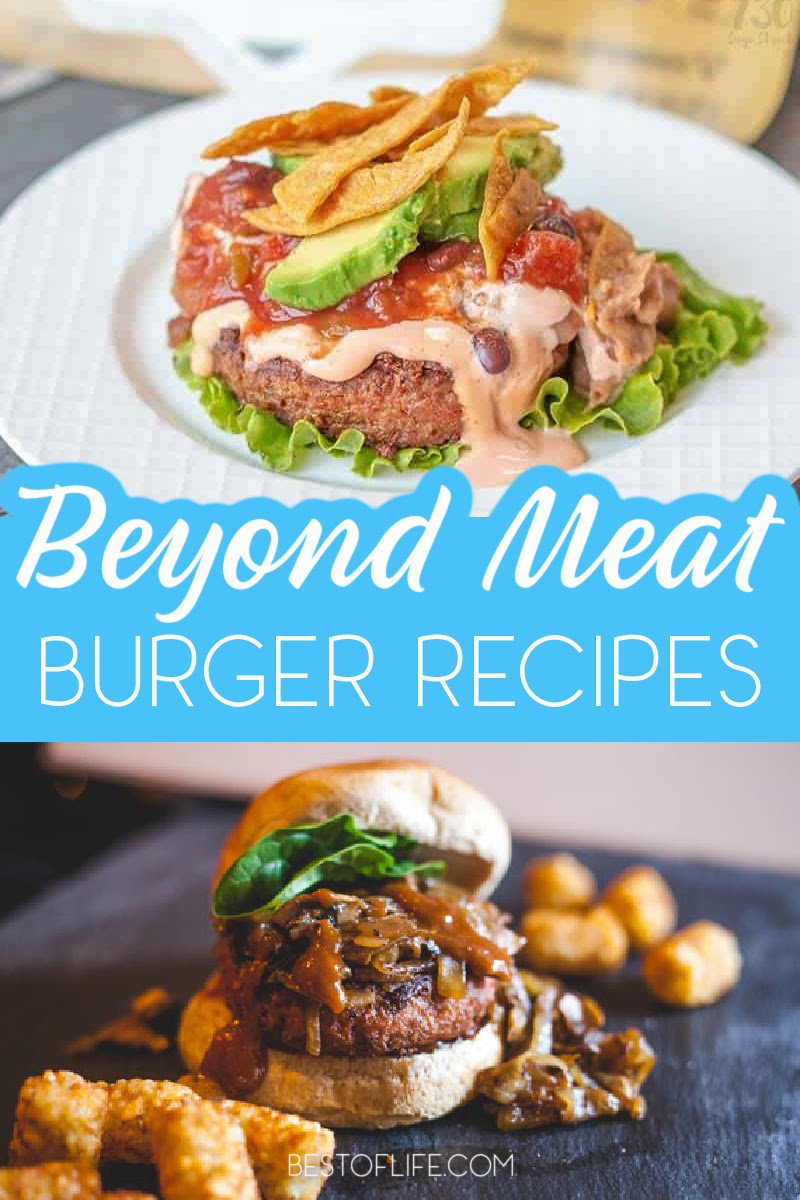 What is Beyond Meat? Beyond Meat is a company that makes meat-alternative products like ground "beef", brats, and pre-shaped burger patties. Each "meat" product is made from plant products. The goal of Beyond Meat is to make a healthy alternative to meat that tastes as close as possible to the real thing.
Reviews are almost split down the middle. Are you ready to step beyond a tasty burger and find out for yourself if it is worth the trip with some Beyond Meat burger recipes? There is a movement going on in the burger industry that is entertaining, interesting, scary, tasty and possibly not tasty all at once.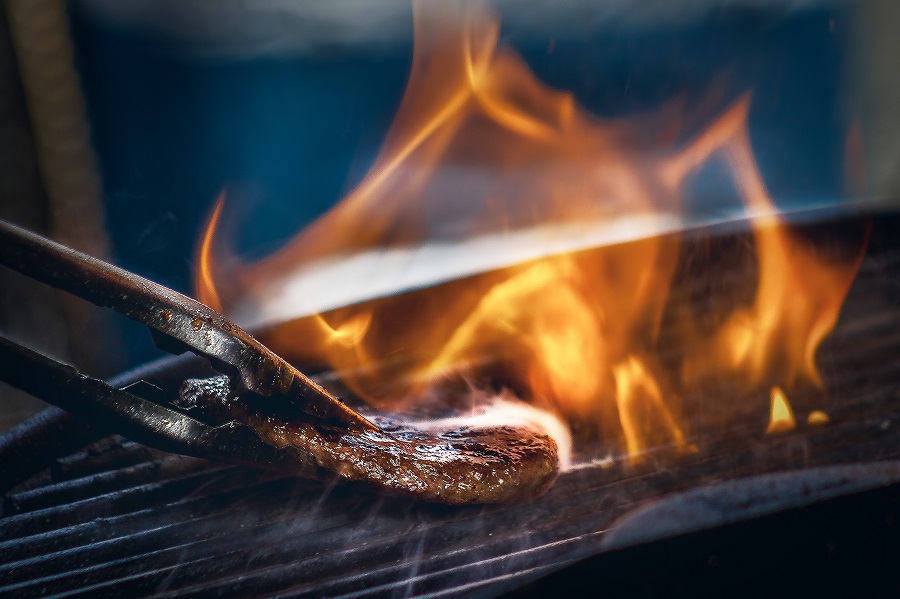 But you know the future of the burger is at risk when a place called Burger King starts using meat-alternatives in its burgers. In fact, there are plenty of restaurants that are reaching for alternatives. It would seem that they took a "can't beat 'em" approach. For decades, consumers have been saying that the meat at fast-food restaurants was not real.
So, those restaurants went out and got fake meat. But you can find Beyond Meat in some grocery stores and make fake meat at home. There is a difference though, Beyond Meat is healthier for you. You will need to make up your own mind and the best way to do that is to try it yourself.
Here are some Beyond Meat burger recipes that will help you decide. Are you ready to go beyond meat or is Beyond Meat beyond their minds?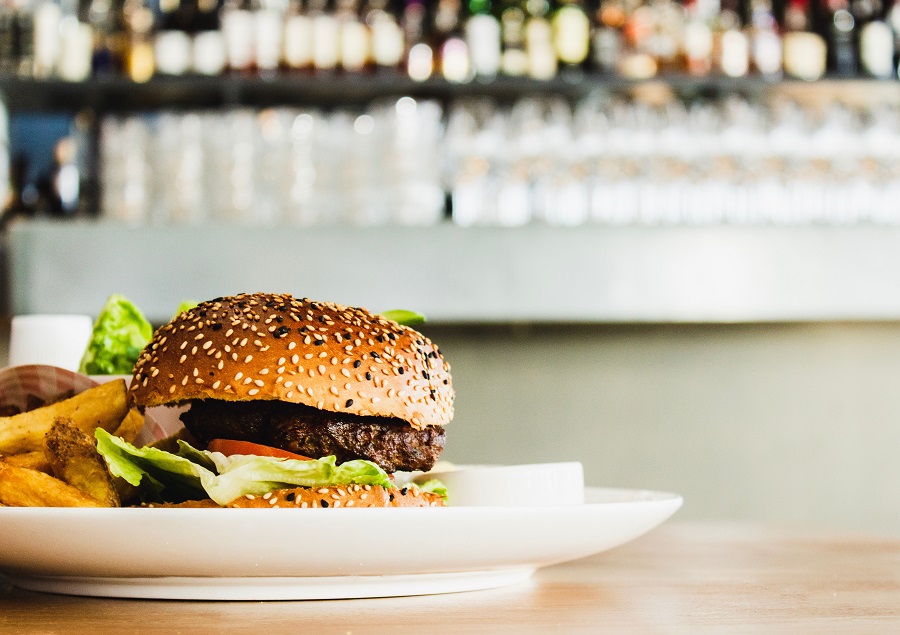 Beyond Meat Burger Recipes Ingredients
We know that the Beyond Burger is a plant-based product. But what is actually used to make the "meat"? Beyond Meat uses a mixture of things like pea protein isolates, rice protein, potato starch, and more. You will notice that you don't see beef anywhere in that list.
That is the goal of a Beyond burger patty is to remove meat from the ingredients list so that you can eat healthier. People often hear that and think it can't be good at all. But you'd be surprised, and these recipes can help convince you of how good they can be.
Southwestern Beyond Burger | What's Gabby Cooking?
Smash Burger | Baking Steel
Spicy Hawaiian Vegan Burger | Vegetarian South
Thai Curry Burger | The Nut-Free Vegan
Hawaiian BBQ Beyond Burger | Tasting Table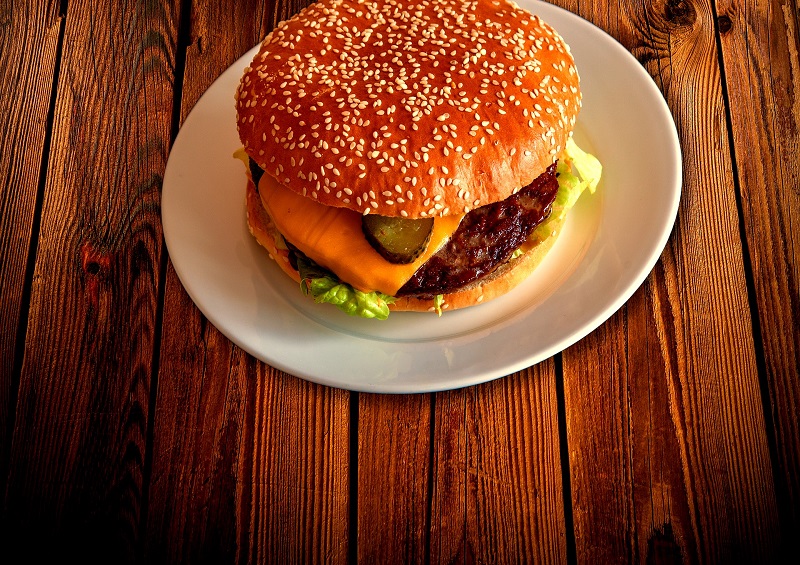 Beyond Meat Health Benefits
These ingredients come together to provide a similar taste of a regular meat patty. The biggest differences are the health benefits of Beyond Meat burger recipes.
You can find Beyond Meat in restaurants like Carl's Jr., TGI Friday's, even Kentucky Fried Chicken has a few Beyond Meat options now. The reason so many places are adding meat alternatives to the menu is because of the health benefits. You may have noticed that health is a big deal today.
Miso Glazed Mushroom Burger | Eat Love Now
Basic Burger | Feed Your Soul
Buffalo Kale Burger | Yummly
Taco Burger | 730 Sage Street
Vegan-N-Out Burger | Beyond Meat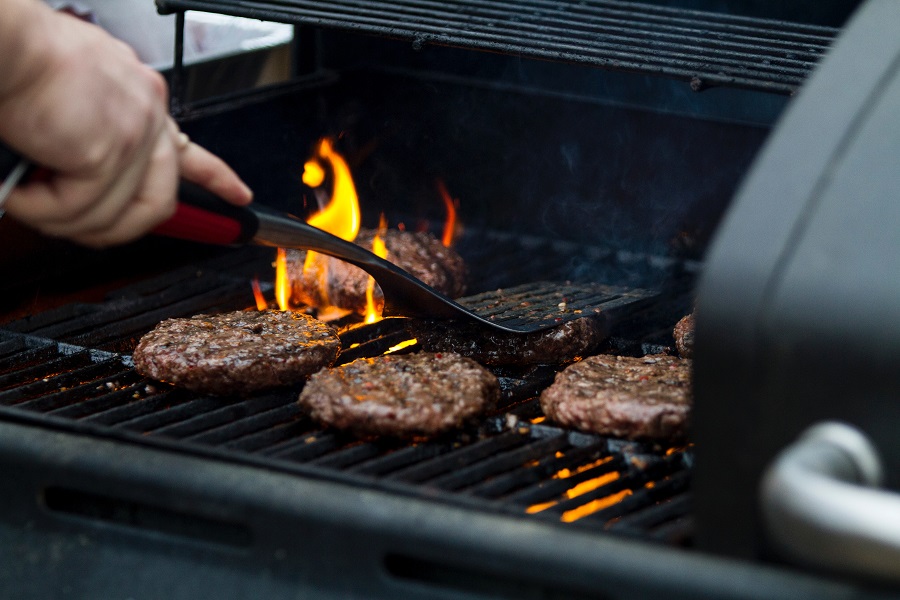 Fast Beyond Meat Burger Recipes
Restaurants want to use that interest to make sales and Beyond Meat is how they will breakthrough. Beyond Burger meat doesn't have any gluten, is filled with protein and even leaves soy out of it. What you WILL find in Beyond Meat are protein and fiber.
Guacamole Burger | Love & Lemons
Caramelized Onion and Mushroom Burger | Katlyn's Halo Halo
Big-ish Mac | Goop
Tia Blanco's Hawaiian Vegan Burger | Men's Journal
Patty Melt Burger | Tasting Table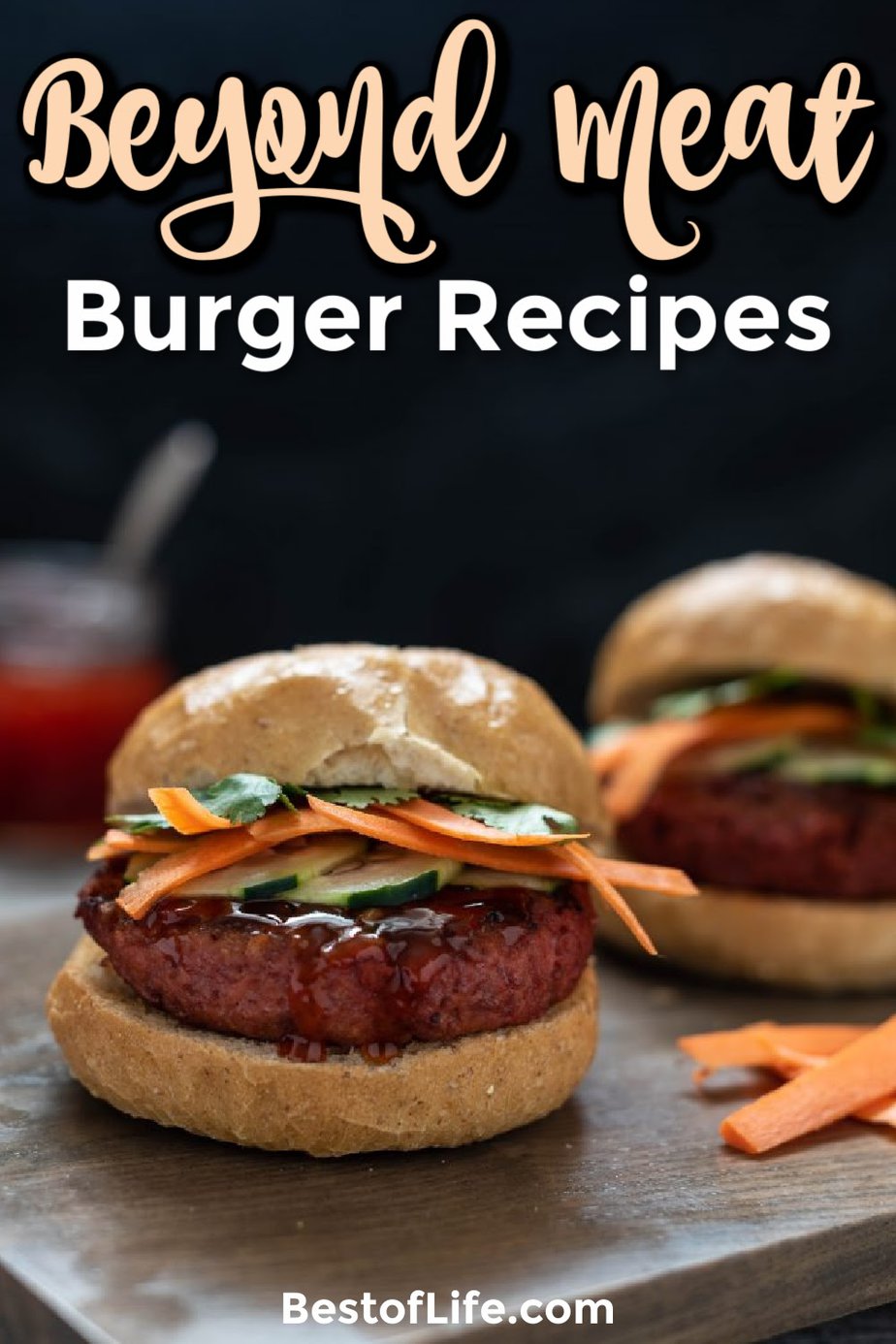 More Healthy Recipes
Easy and Healthy Oatmeal Balls Recipes for a Perfect Snack | Beyond Meat burger recipes are fantastic for when you are fighting meat cravings but there are plenty of other healthy recipes to enjoy.
Healthy Instant Pot Family Recipes | Eating healthy seems a little difficult at first but you learn as you go, and Instant Pot recipes can help with that process.
Healthy Zucchini Recipes for Lunch or Dinner | Zucchini is a vegetarian's best friend because it can be made so many different ways.
29 Healthy Dinner Recipes for Easy Weight Loss | In fact, many healthy recipes automatically qualify as weight loss recipes.
25 Healthy Smoothie Bowl Breakfast Recipes to Start your Day | For example, smoothies. Smoothies are healthy, filled with nutrients, and can help you lose weight.