15 Boy Baby Shower Food Ideas for Party Planning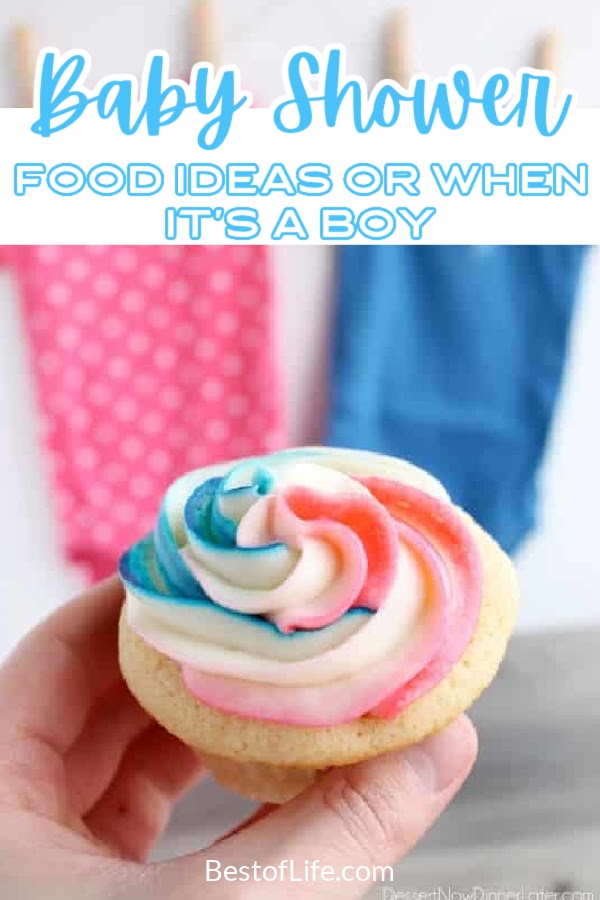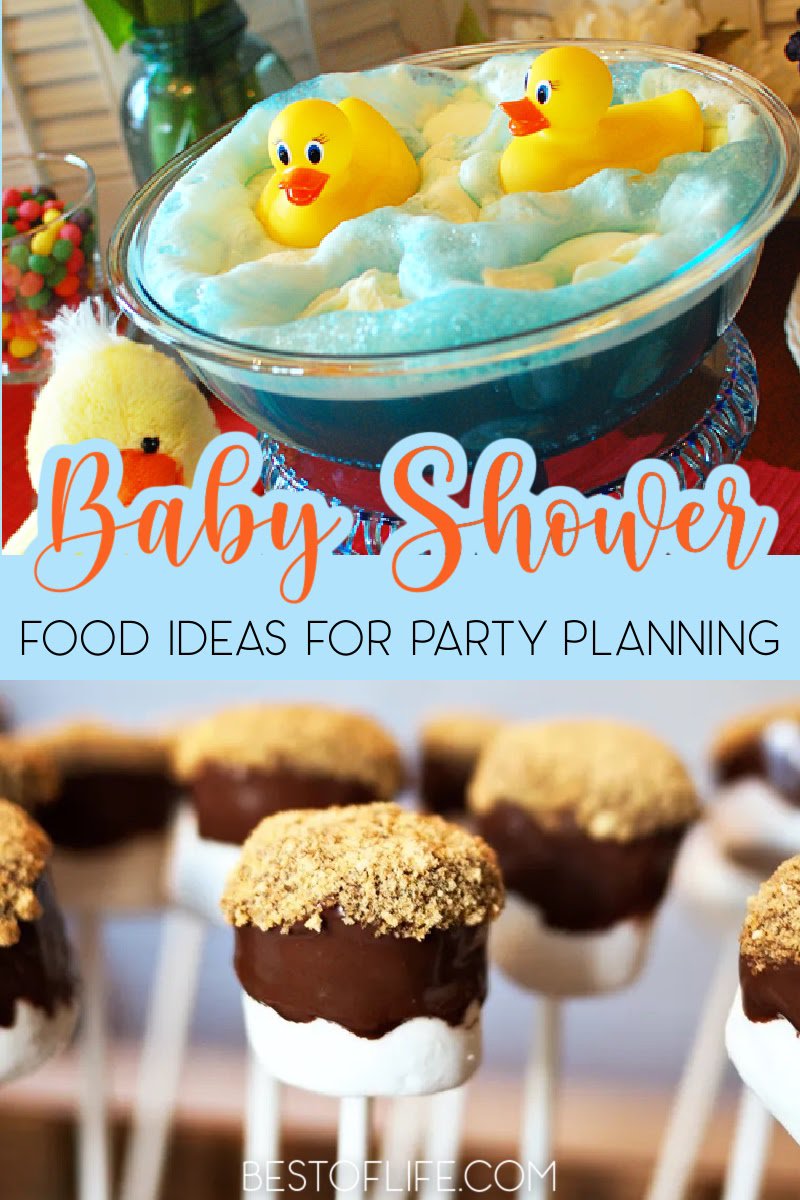 If you consider the food to be not only an extension of the theme but also the source of gathering amongst guests, it makes sense to put a little extra effort into adorable menu planning. This is your chance to plan a delicious and memorable spread that echos everything "Boy".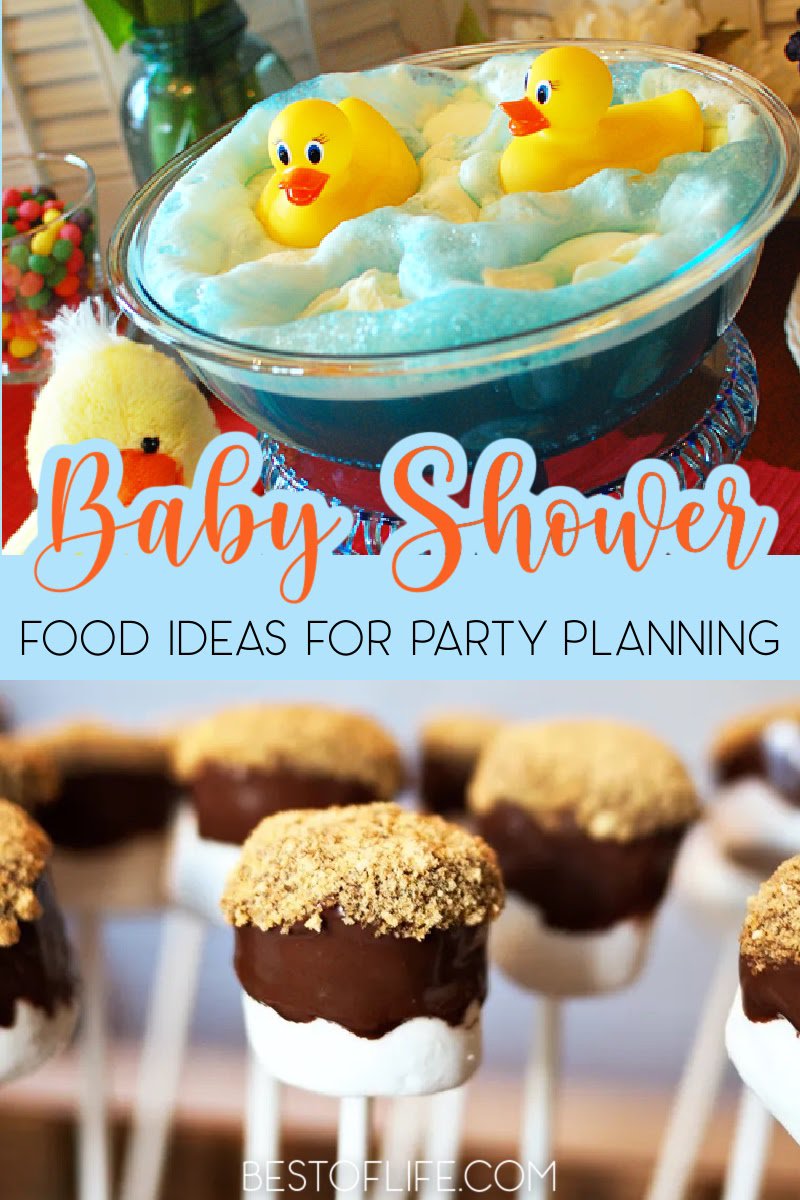 What makes a party memorable? While good company always tops the list, guests will also have a hard time forgetting a party with a perfectly executed theme — usually centered around the purpose of the gathering. For example, a baby shower for a boy might reflect the tiny, unborn star of the show, down to every last decoration and food item.
The best boy baby shower food ideas aren't required to be difficult, they just need to be tasty and represent the theme of the party. When it comes to throwing a baby shower for boys some of the most common themes are blue or grey, elephants or dinosaurs, comics, or Disney.
But no matter what theme you choose to go with, the food is important. Boy baby shower food ideas can be easy party recipes or gourmet dishes. The food can also be bite-sized snacks or full meal plans. The important thing is that you have fun sharing these meals with family and friends as you celebrate the upcoming addition through great conversation, baby shower games, and an adorably practical gift.
Newborn Babies Deviled Eggs | Key Ingredient
Duck Baby Shower Punch | Tidy Mom
Oreo Pops | Made By MCM
Blueberry Cake | Gimme Some Oven
Quilted Petit Fours | Thirsty for Tea
Baby Shower Food Ideas
The food at a baby shower can go one of three ways. The first is to showcase that the baby is a boy which means foods with blues and greys. Another option is to go with pinks and whites if it is going to be a girl. Lastly, it could be a mystery which means you will want a mixture of both colors.
These recipes can help you achieve any of those goals, though most of them are already laid out for if it's a boy. Luckily, you can simply change the colors if you need. Some recipes may need substitute ingredients like a blueberry trifle will need to become a strawberry trifle. You can easily figure out the proper swaps.
Taco Pinwheels | Pillsbury
Little Peanut Cookie Babies | Simple & Seasonal
Blueberry Trifle | Taste of Home
Gender Reveal Cupcakes | Dessert Now Dinner Later
Baby Potato Bites | Today's Parent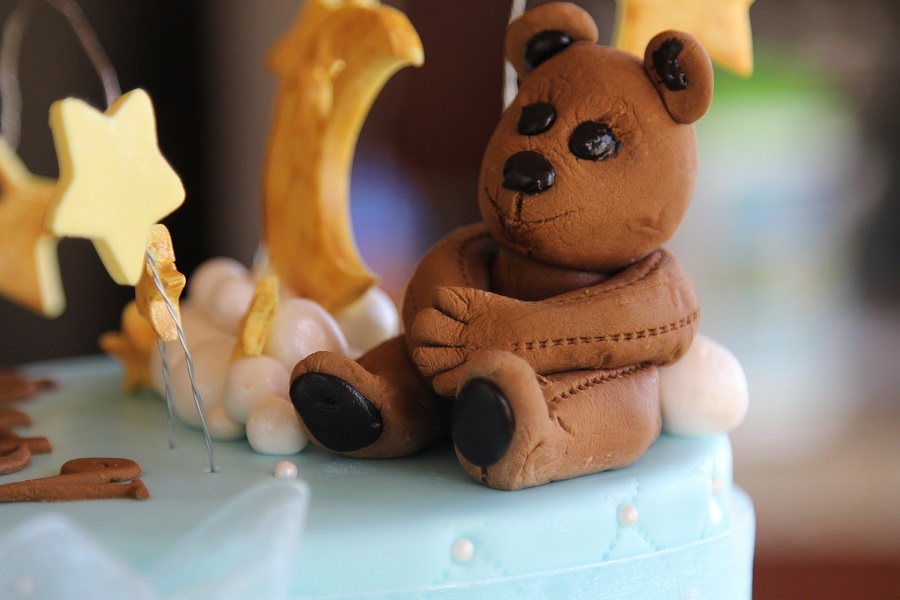 Tips for Party Planning
The first thing you should do when planning a baby shower is gathering the guest list. This will help you judge how many different baby shower food ideas you need to use. You can also determine how much space you will need which will lead to other decisions like indoor vs outdoor.
The next thing you should do is pick one person from the guest list to help keep things organized. You can then delegate some of the tasks to that person or make it two people, or three. The goal is to make sure you aren't handling everything on your own. That would be more difficult and less fun.
Hawaiian Ham Sandwiches | Repinnable Recipes
BLT Bow Tie Pasta Salad | Baker by Nature
DIY Cake Pops | True Life Kitchen
S'more Pops | Cierra Design
Fried Pickles | Everyday Annie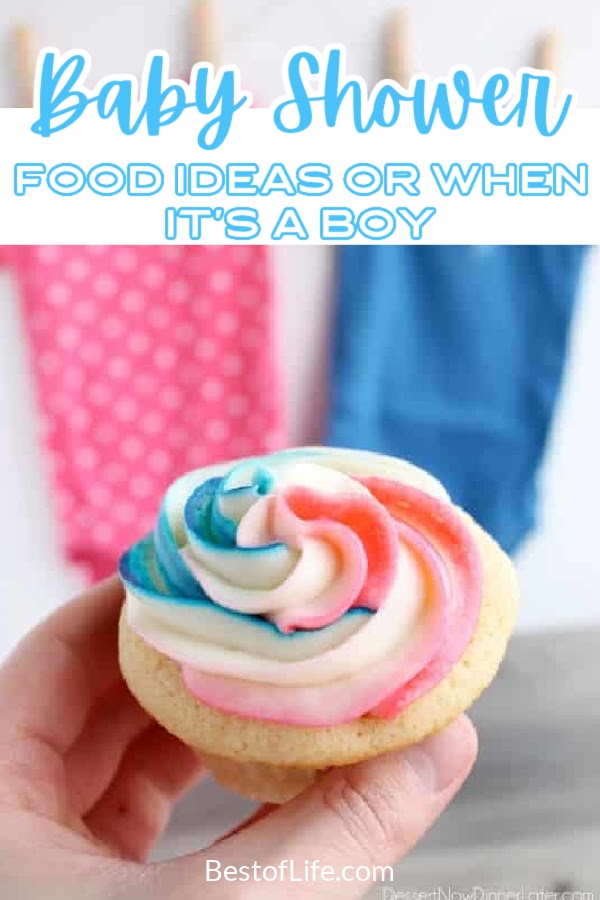 More Baby Shower Ideas
Baby Shower Ideas for Boys | Themes, DIY, Food, and Budget Friendly | Sticking within budget is not always easy. But that doesn't mean it is impossible.
Baby Boy Gift Ideas that Rock | The right gift can change the trajectory of an entire baby shower.
Baby Shower Food Ideas for a Girl | Things are very different if it is going to be a girl. That would mean different foods and decor to match.
Baby Shower Ideas for Girls for a Memorable Baby Shower | The goal of any baby shower is to make it memorable for the mom-to-be and her closest family and friends.