Best Stuffing Recipes So You Can Overeat on Thanksgiving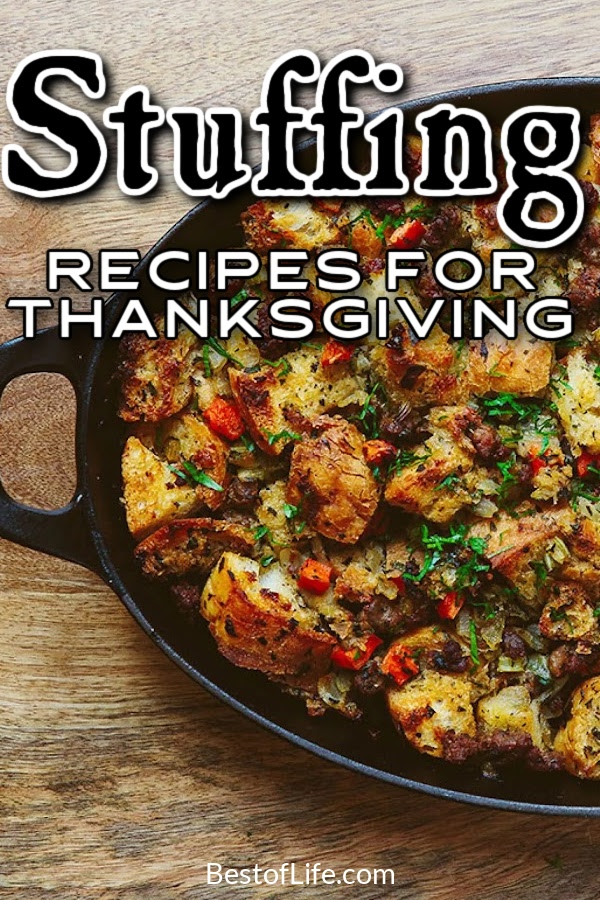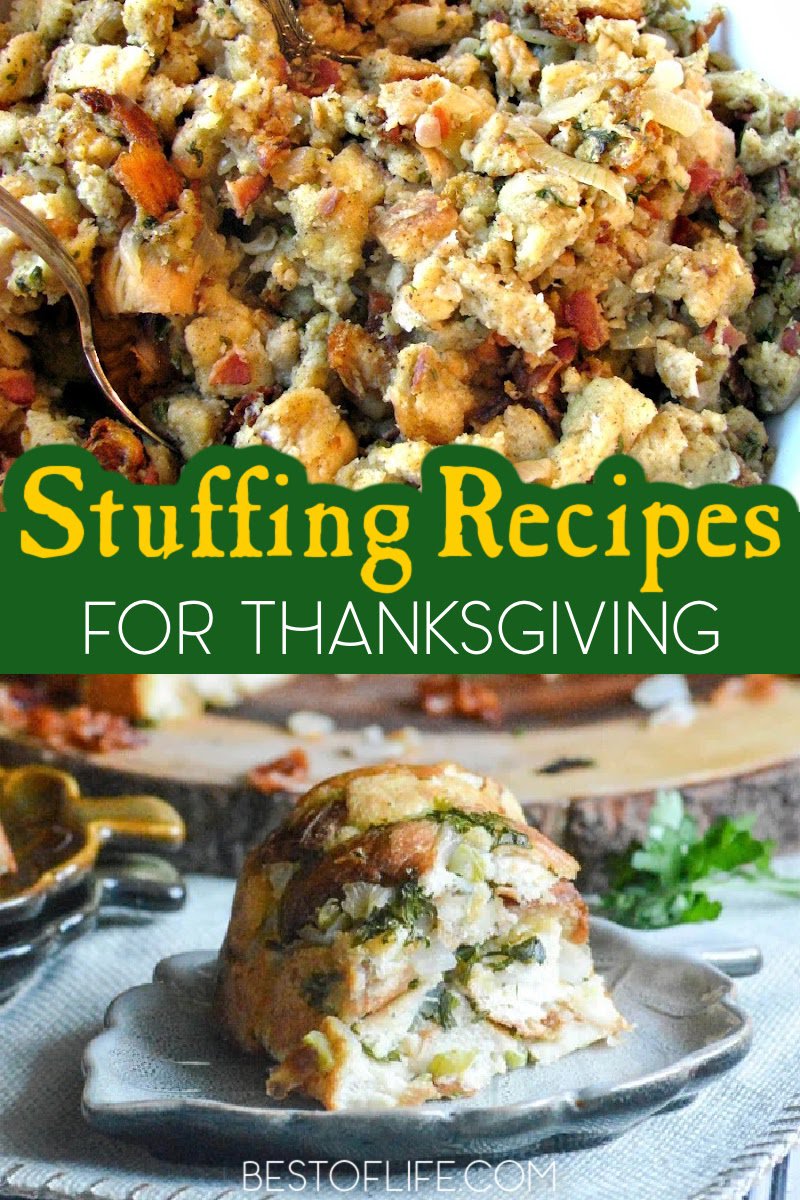 The most common tool we will use is the stuffing. Stuffing is not only my favorite dish but the favorite of many. You need the best stuffing recipes to make your meal even better and we've got you covered. Many of the best recipes can be found online but instead of you searching for them, you need only one site.
The best stuffing recipes can elevate your Thanksgiving meal with ease and will be the reason I overeat on that glorious Thursday. Thanksgiving is the holiday where the celebration requires eating which places it at the top of my "favorite holidays" list.
The turkey is delicious, and my wife rarely bakes a dry bird. There are also things like cranberry sauce, potatoes and of course rolls. However, none of the above can compete with the best side dish for Thanksgiving and maybe of all time – stuffing.
We always try to find the best stuffing recipes to try; sometimes they work and other times I just prefer good old-fashioned stuffing out of a box. If you aren't picking up, what I'm laying down for you, I'll reiterate. Stuffing is the most important, delicious, luxurious, scrumptious, exquisite, side dish ever to grace a plate set in front of me.
Grandma's Thanksgiving Turkey Stuffing | Tastes of Lizzy T's
Sausage Cornbread Stuffing | Lydi Out Loud
Slow Cooker Stuffing | Rants from My Crazy Kitchen
Apple Sausage and Cranberry Stuffing | All Recipes
Ciabatta And Sausage Stuffing | Saveur
The Beginnings of Stuffing Recipes
The idea of stuffing the bird and then cooking it did actually start on Thanksgiving. In fact, the actual meal eaten between Pilgrims and Indians was more like a military affair than a giving of thanks. But anyway, stuffing the bird was a tradition in Europe, they would stuff peacocks and then cook and eat them.
When Settlers came to the Americas and found the turkey, it looked a lot like the peacock. Naturally, they decided to cook it the same way as the peacock, and here we are.
Bundt Pan Stuffing | 4 Son's R Us
Easy Cornbread Stuffing | A Worthey Read
Savory Baked Apples with Sausage Stuffing | Growing Up Gabel
Gluten Free Stuffing | Food Faith Fitness
Southern "Cornbread" Stuffing | Buttoni's Low-Carb Recipes

Mom's Oyster Stuffing | Food
Bacon Wrapped Stuffing Bites | Tablespoon
Cranberry Pecan Stuffing | The Creative Bite
Deep Fried Stuffing | All Recipes
Cajun Cornbread Stuffing | Belle of The Kitchen
Stuffing of Old
Stuffing wasn't always the same thing we enjoy today. They didn't exactly have the ingredients to make bread and things the way we do now. I'm not entirely sure what they had instead but I know that I'm thankful for the invention of stuffing.
I will eat stuffing until I can't fit any more inside and when I'm done, I'll sleep, all thanks to the best stuffing recipes. Another fun fact is that turkey making you sleepy isn't true, it's a myth. Tryptophan is what usually gets blamed for feeling sleepy, but did you know that cheddar cheese has more Tryptophan than turkey?
The real reason you get sleepy is that you overeat, so for me, it's the stuffing that makes me sleepy. I will definitely overeat if stuffing is put in front of me. What goes well with a great stuffing dish? How about a craft beer or a bottle of wine that you ran and grabbed off an empty shelf at the last minute?
Cornbread Stuffing Muffins | A Spicy Perspective
Chestnut Stuffing with Leeks & Apples | The Parsley Thief
Wild Rice Stuffing | Tidy Mom
Tortilla Chip Chorizo Stuffing | The Bitten Word
Gluten Free Bread and Bacon Stuffing | Sunday Supper Movement
More Thanksgiving Ideas
Thanksgiving Dinner Recipes for a Feast | Thanksgiving is more than just the stuffing; it is so much more. Luckily, there are plenty of recipes that can help make it the best dinner this year.
Best Thanksgiving Appetizers for an Amazing Meal | Appetizers are important because they help keep people happy while they wait for the main course.
Fall Jello Shot Recipes | Liven things up a bit with the help of jello, shot cups, and a little bit of fall flavoring mixed with liquor.
Green Bean Casserole Recipes to Entertain with | Green bean casserole is a staple in some homes on Thanksgiving but that doesn't mean it needs to be the exact same recipe every year.
Vegetable Platter Ideas for Parties and Happy Hour | Let's not forget the vegetarians in the family who would prefer something a little less meaty to nibble on before, during and after dinner.