New Year's Eve Cocktails for a Party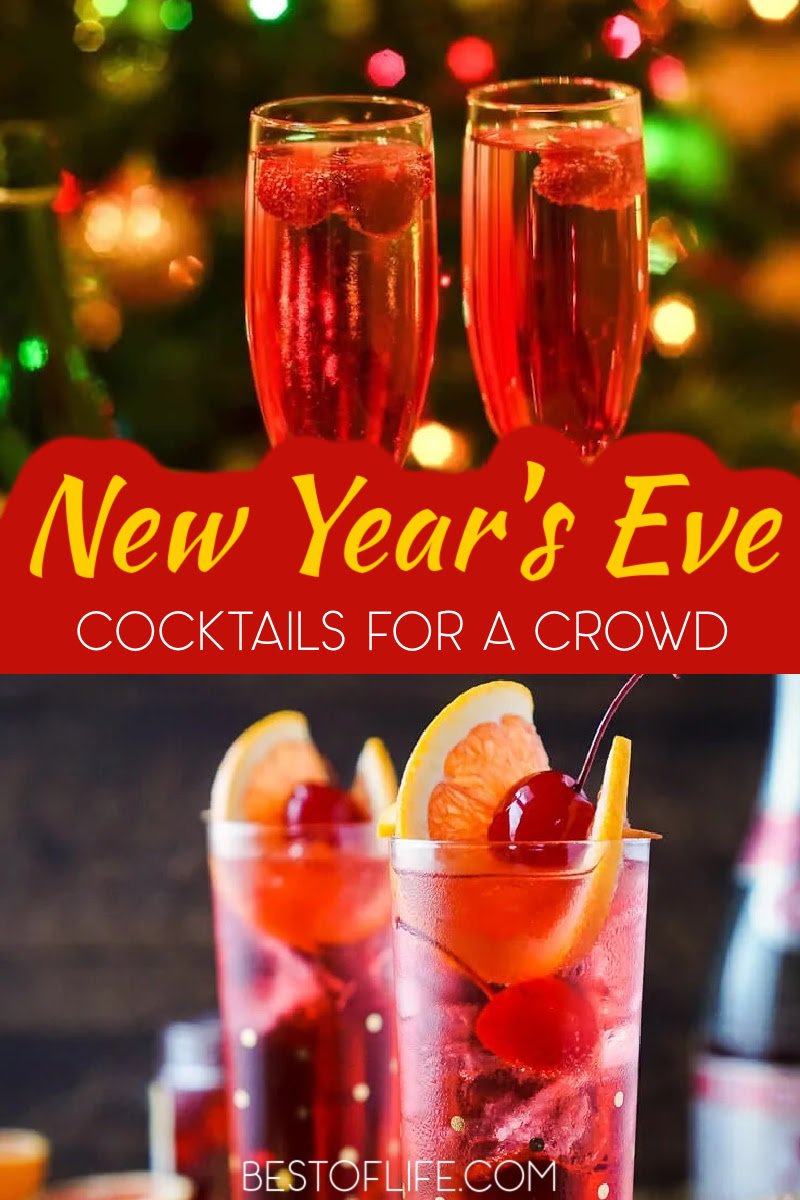 There are many different ways to ring in the new year, but the most popular is with a cocktail in your hand and a loved one within arm's reach. But when it comes to that cocktail, you need the best New Year's Eve cocktails. These are the only way to drink properly on New Year's Eve. The best cocktails for New Year's will be boozy!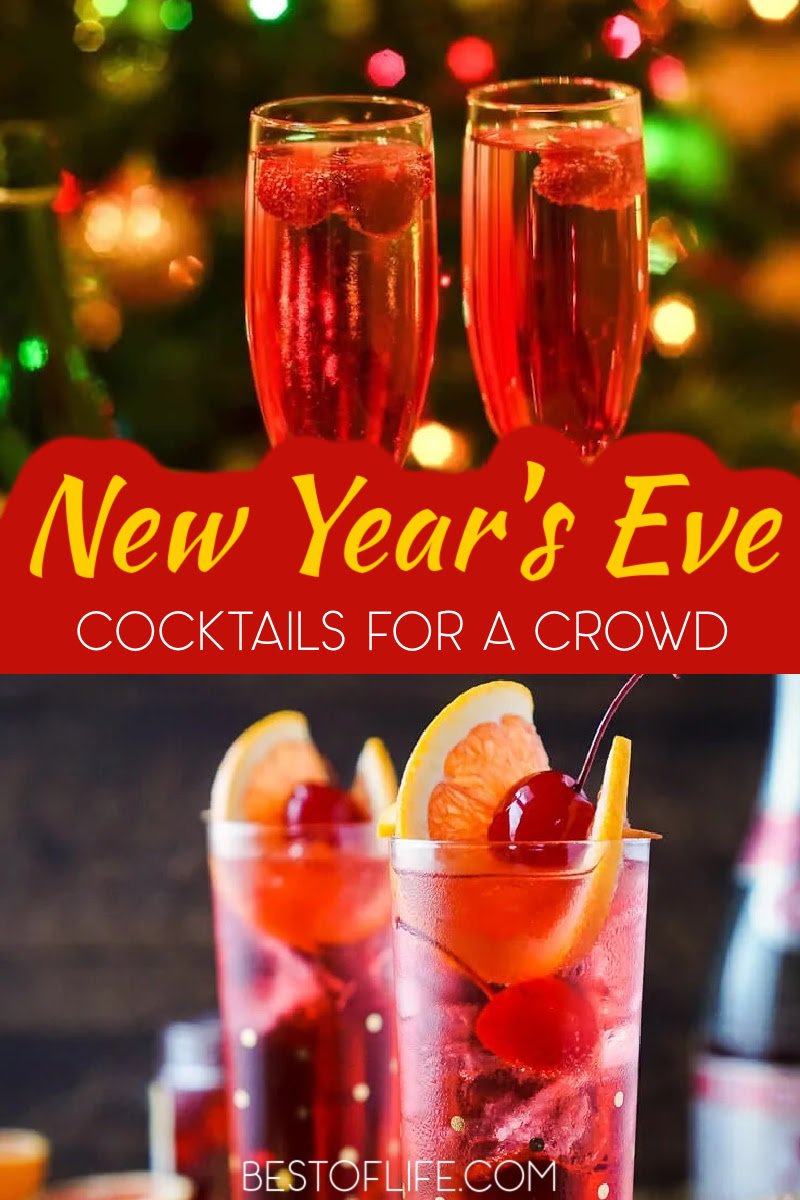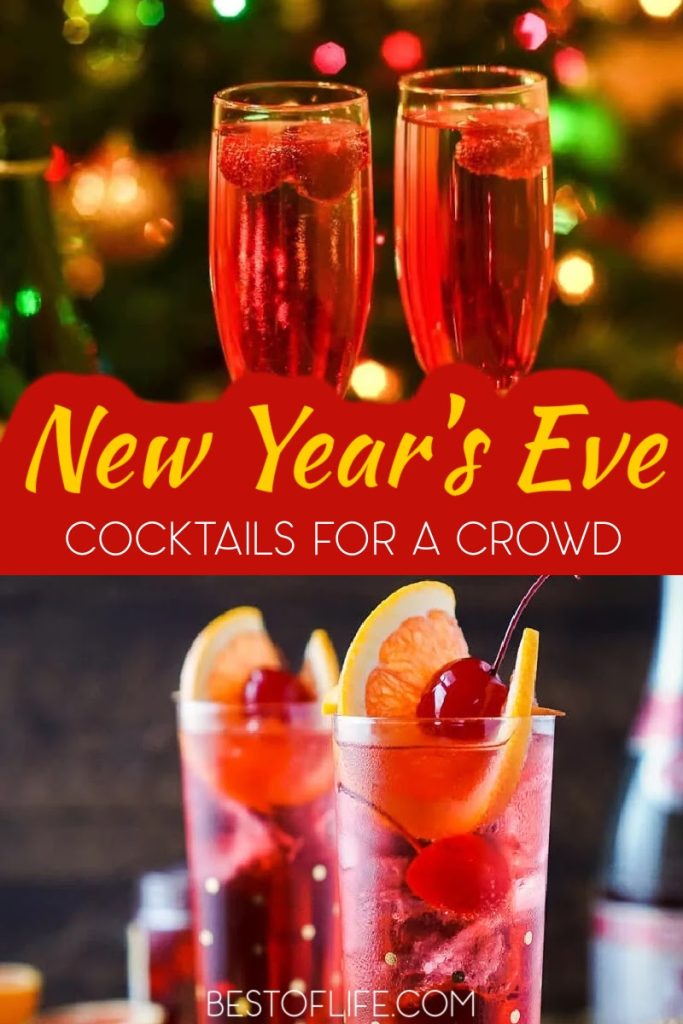 New Year's Eve cocktails help you make New Year's Eve even more special as you join with family and friends to celebrate the old and welcome in the new. How do you celebrate New Year's Eve? Many of us go out to parties or host parties at our homes.
These parties go on all night long and, sometimes, well into the morning. With all that time spent partying, you'll need the best New Year's Eve cocktails. Champagne is the common drink of New Year's Eve, and there are plenty of champagne cocktails. Not a fan of bubbly? That's OK!
There are plenty of other options. You are free to end the year however you want, and it is the perfect time to try new cocktails as well — perhaps ones with more unique flavor profiles. Get crazy, have fun, and of course, drink responsibly.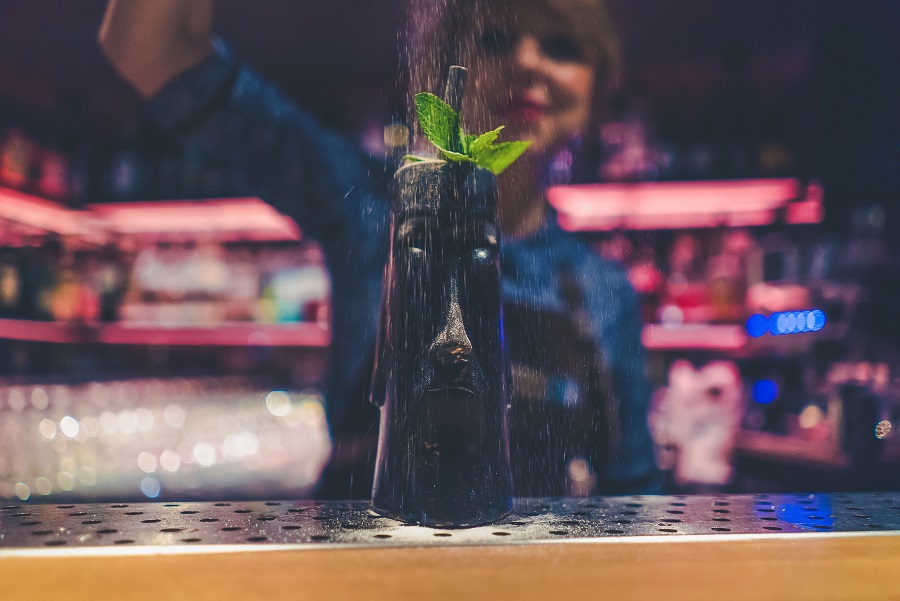 New Year's Eve Cocktails for a Party
What makes cocktails, New Year's Eve cocktails? Nothing really; you can enjoy any cocktail you'd like during your New Year's Eve parties. But there are a few things you could do to make them feel more like they were designed for New Years.
For example, use gold-rimmed glasses or add a drop of ingredient to the drink. But the easiest way is to add some champagne to your ingredients list as much as possible.
Pomegranate and Ginger Spritzer | Drizzle & Dip
Honey Sage Gin Fizz | How Sweet Eats
Skinny Champagne Margaritas | With Salt & Wit
Rum Berry Cocktail | Kitchen Sanctuary
Mulled Wine | Tidy Mom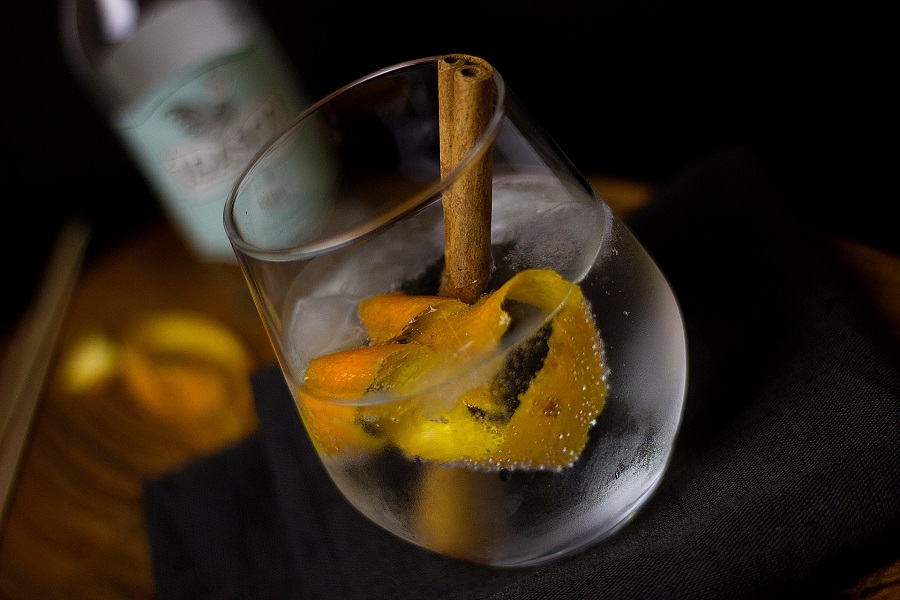 Champagne and New Year's Eve
There could be many reasons we drink champagne on New Year's Eve. But history suggests that champagne was just too overpriced. Basically, in the late 1700s, champagne was very overpriced, meaning normal, everyday people couldn't afford to drink it. Anyone who could afford it would save the bottle for celebratory purposes only.
But winemakers in the 1800s found a way to bottle the drink, and that led to slightly lower prices and more marketing toward the middle and lower class. It was touted as the drink of the rich, and so, of course, everyone wanted it. Advertisers also made it the drink to drink when celebrating in ads. Thus, we toast at midnight.
Champagne Shirley Temple | Sugar and Soul
Snow Cocktail | Lindsey Andrews Writer
Lemon Ball Drop | Illistyle
Sparkling Strawberry Martini | Hunger Thirst Play
Countdown Cocktail | Noble Pig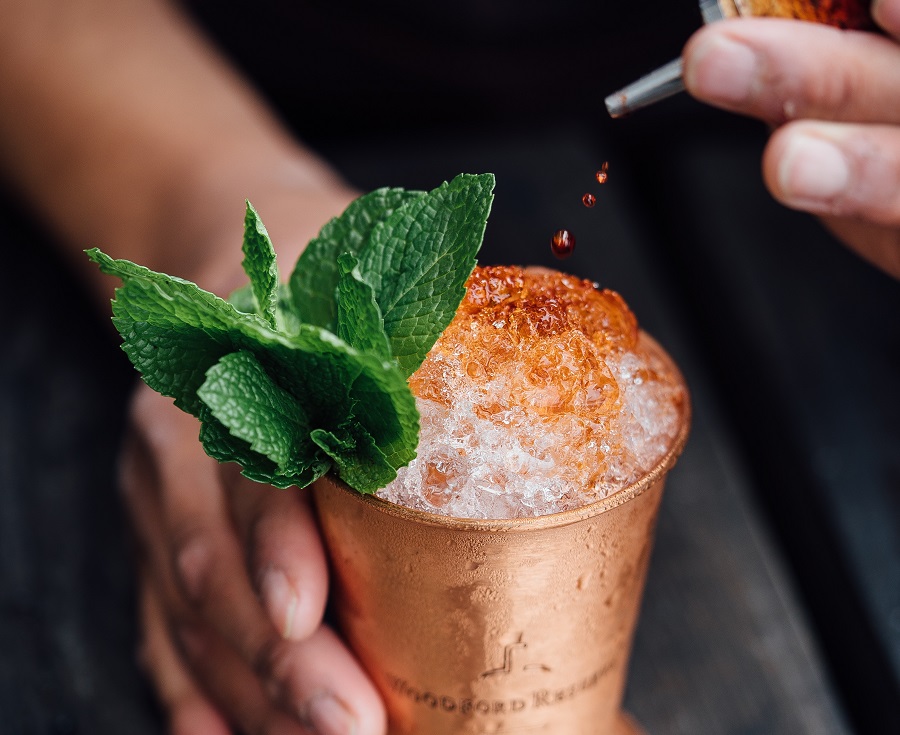 Making Cocktails for a Crowd
Hosting a New Year's Eve party? Having the best New Year's Eve cocktails will help, but there is still more to do. In fact, we need to figure out how to get cocktails in every hand that can legally enjoy it as possible. The first step is to get a bowl, multiple bowls big enough to hold drinks.
You can then use these recipes to make big batches in each bowl. There is no need to have each cocktail in each glass for each person at your party. They can serve themselves. Just make sure you have enough space and as many bowls as you will need to make the number of options you want to make. It's that easy.
Riesling Peach and Cherry Slushies | Living Sweet Moments
Hot Lemon Orange Toddy | Small Town Woman
Strawberry Lime Vodka Tonic | Simply Made Recipes
Raspberry Sparkling Wine | DIY Candy
Pink Lemontini | Crazy for Crust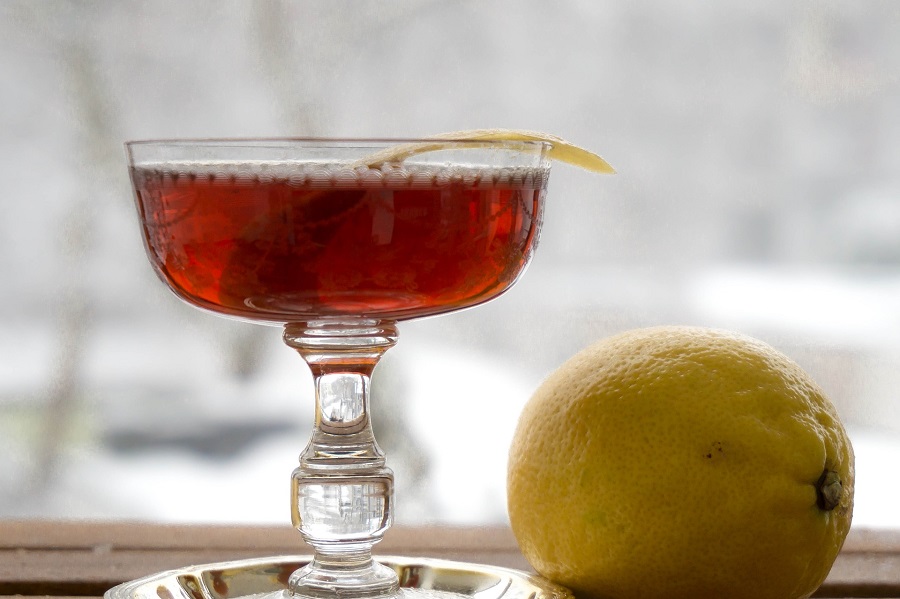 Mystery Ingredient
Did you know that water is an ingredient in just about every New Year's Eve cocktail recipe? Water helps dull some of the flavors down, which is exactly what is needed in most cases. Have you ever tried bitters without any liquid at all? There isn't exactly a ton of water in each recipe; it is barely noticeable.
In fact, most cocktail recipes will rely on the ice to add the right amount of water to cocktails. But making them in batches means people often forget about how important that water is to the drink. You can fix this by simply adding ice to the bowls of cocktails you mix.
Sparkling Shiraz | Nomageddon
Cranberry Beergaritas | Wine and Glue
Raspberry and Orange Screwdriver | A Magical Mess
Cranberry Mojitos | Mom on Timeout
Ruby Red Rosemary Cocktail | Lemon Tree Dwelling
More Holiday Recipes
Holiday Party Food Appetizers for Any Size Gatherings | Holiday cocktails are important for adults, but the food is just as important. In fact, people of all ages in attendance want good food.
Holiday Wine Party Ideas | Provence France Wines | We wouldn't have champagne without wine. Thus, wine parties make perfect holiday parties for any holiday.
50+ Holiday Cookie Recipes | Cookies are a staple during this time of year. What are some of your favorite cookies to make during the holidays?
Winter Cocktails with Gin | Drink Recipes for Winter | Winter cocktails could also make an appearance at your New Year's Eve events. How about adding some gin to the picture?
Christmas Morning Punch Recipes Kids Will Love | Christmas morning punch doubles as New Year's Day punch recipes as well.