Game Day Charcuterie Board Ideas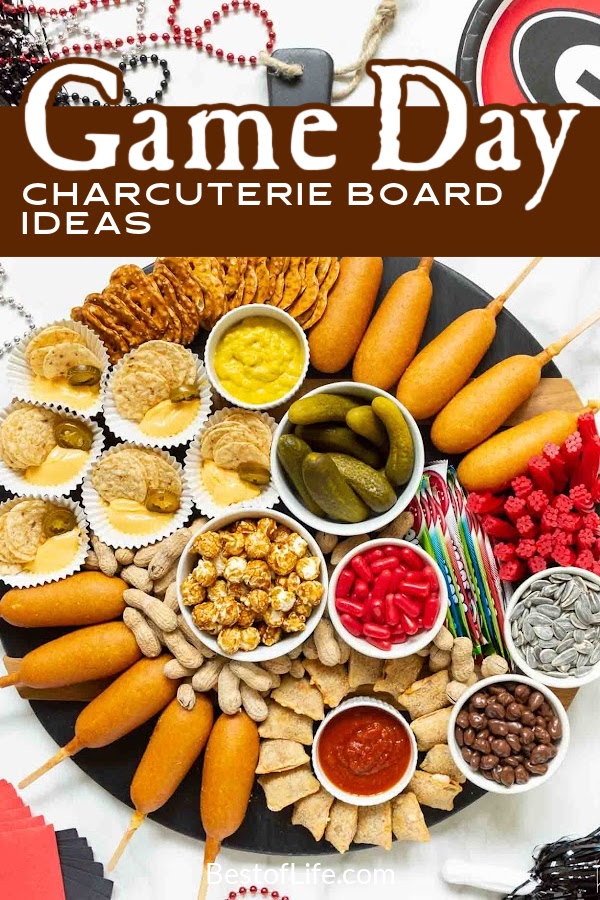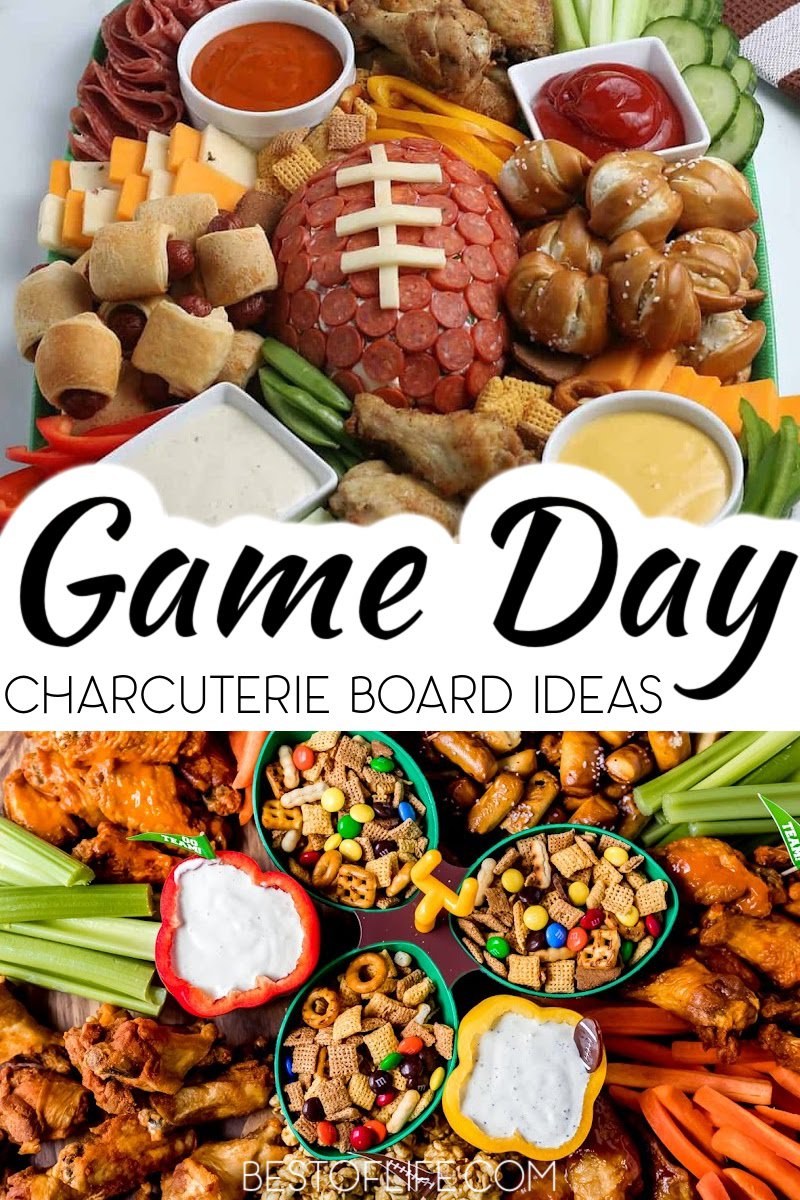 Serving up appetizers and drinks during the Super Bowl is pretty simple. However, how you serve them is a different story. You can go with the simple way: just putting out bowls and platters of food. But you can also go with something like game day charcuterie board ideas.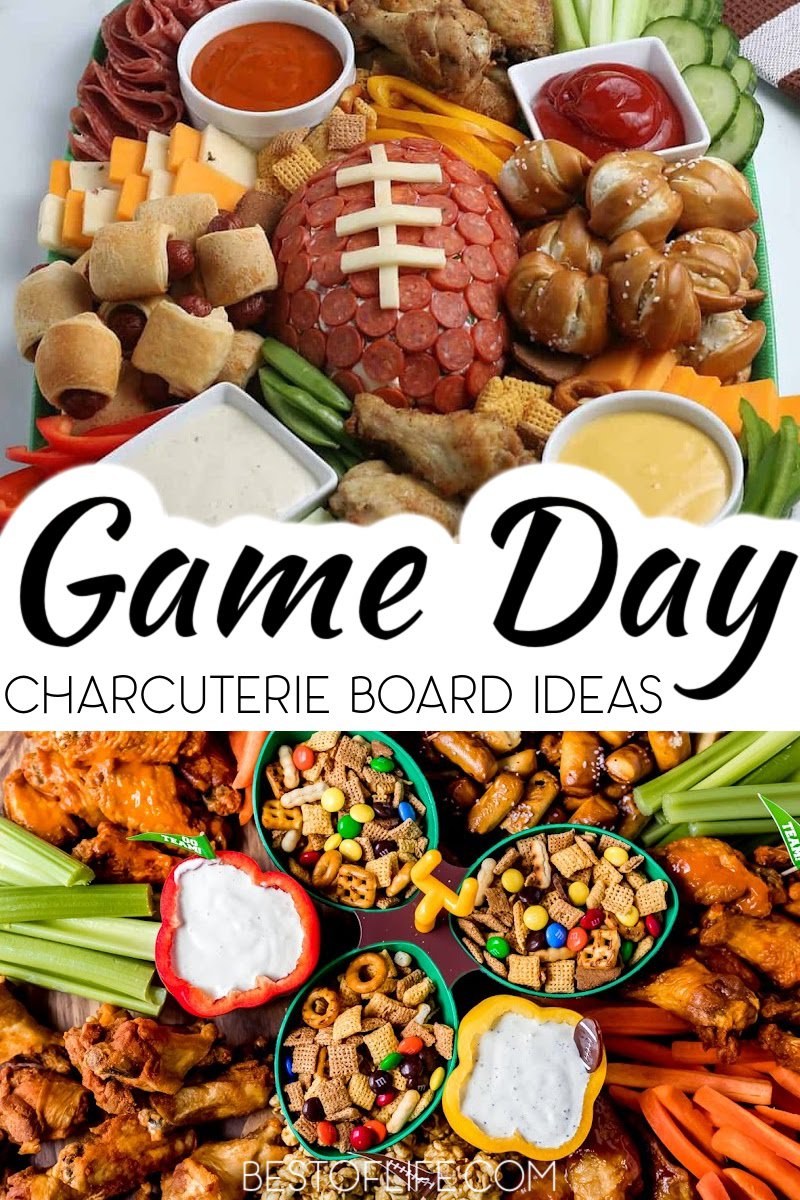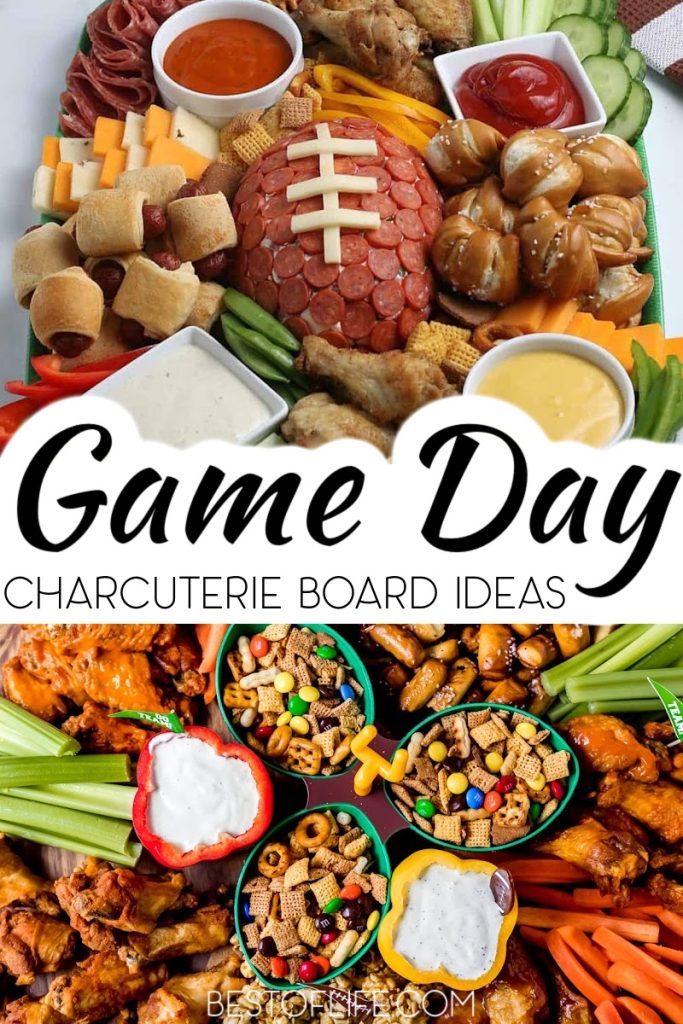 Game day charcuterie board ideas can help elevate your Super Bowl party recipes and make game day recipes seem fancier. It's hard to escape the cliches; they are cliche for a reason.
One cliche is that football is manly, so we associate things we see as manly with each football. For example, football is manly, so it is also tough, gritty, messy, and, overall, manly. Charcuterie boards are not exactly considered manly, though.
Of course, that doesn't mean men can't enjoy charcuterie boards; it is just not considered a manly thing like monster trucks or Nick Offerman. These are all cliches, and pointing them out makes them seem kind of silly.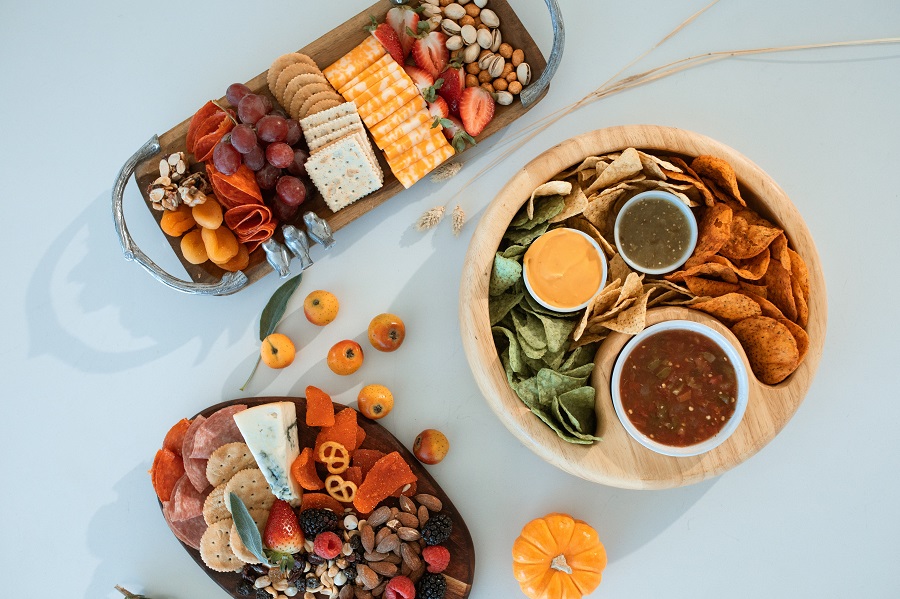 You may not think Nick Offerman would be eating off a charcuterie board at a monster truck show, but who cares if he did? Let's ditch those societal norms and get creative with manly game day charcuterie board ideas!
We can make charcuterie boards the way we know them with cheeses and meat or give them a special game day twist. We can use game day food like wings, pretzels, cheese dips, and beef sticks instead of just sticking with cured meats, cheeses, olives, and fruits.
These charcuterie boards for Super Bowl parties aim to elevate how you serve your food. There is nothing wrong with the usual bowls of chips and dips, but variety is the spice of life.
Of course, these Super Bowl recipes won't cover desserts, but you don't want to skip the sweet stuff. Make sure you have game day desserts on hand as well.
Ultimate Game Day Cheese Board | Smack of Flavor
Chicken Wing Charcuterie Board | Wanderlust and Wellness
Game Day Tailgating Charcuterie Board | Big Family Blessings
Game Day Graze Board | Little Cooks Reading Books
Healthy Game Day Charcuterie Board | The Delicious Life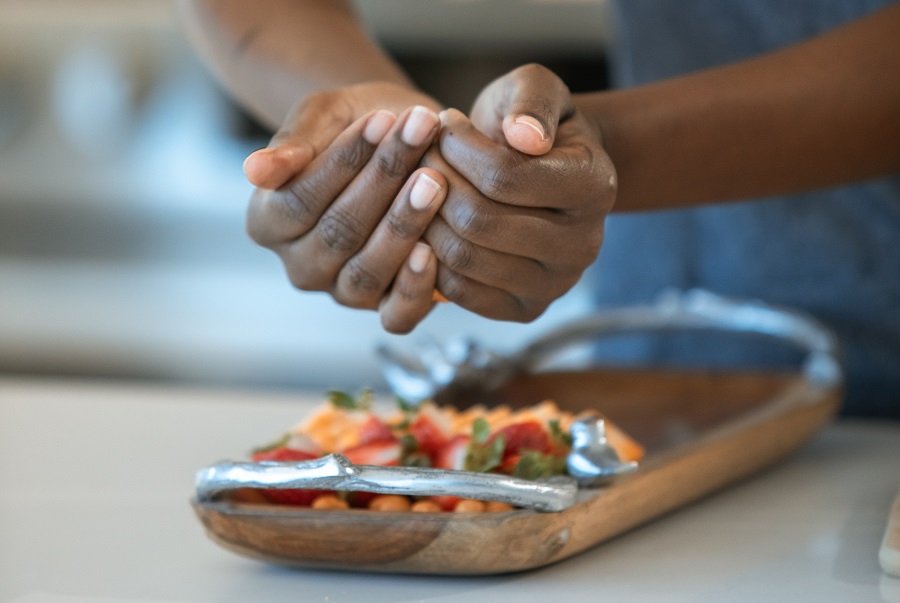 Game Day Charcuterie Board Ideas
Game day parties are always the easiest, mainly because the food is easy to put together. We are looking for finger foods and dips more so than full-on meals. Basically, game day snacks are all we need, which lends perfectly to charcuterie boards.
Charcuterie boards are often filled with finger food that pairs well with wines. This time, we are going to pair them with beer and soda. That is what makes a great football party charcuterie board.
Easy Football Charcuterie Board | Living Locurto
Corndog Charcuterie Board | Kelly Nan
Ultimate Game Day Board | Reluctant Entertainer
Game Day Food Board | Kitchen Divas
Game Day Snack Board | The Two Bite Club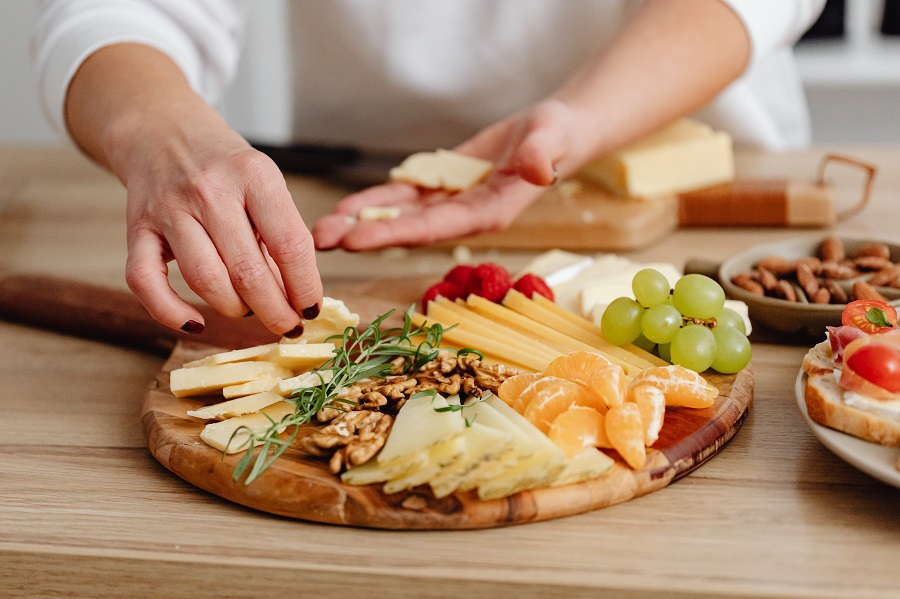 Charcuterie Boards for a Crowd
One problem we may encounter with game day charcuterie board ideas is making enough for a crowd. However, there are plenty of ideas to use, which means you can have a variety of charcuterie boards to serve.
One tip is to use these ideas to put together a menu and then cook the food you need to serve the entire crowd like you usually would. Then, instead of putting the food into bowls or serving dishes, put them out on charcuterie boards.
Don't think about the charcuterie board until you have prepared enough food to serve your guests.
Smoky Ranch Dip Board | Butter with a Side of Bread
Game Day Snack Board | Krazy Kitchen Mom
Super-Sized Charcuterie Board | The Worthey Life
BBQ Charcuterie Board | The Crafting Chicks
Spicy Charcuterie Board | Platings + Pairings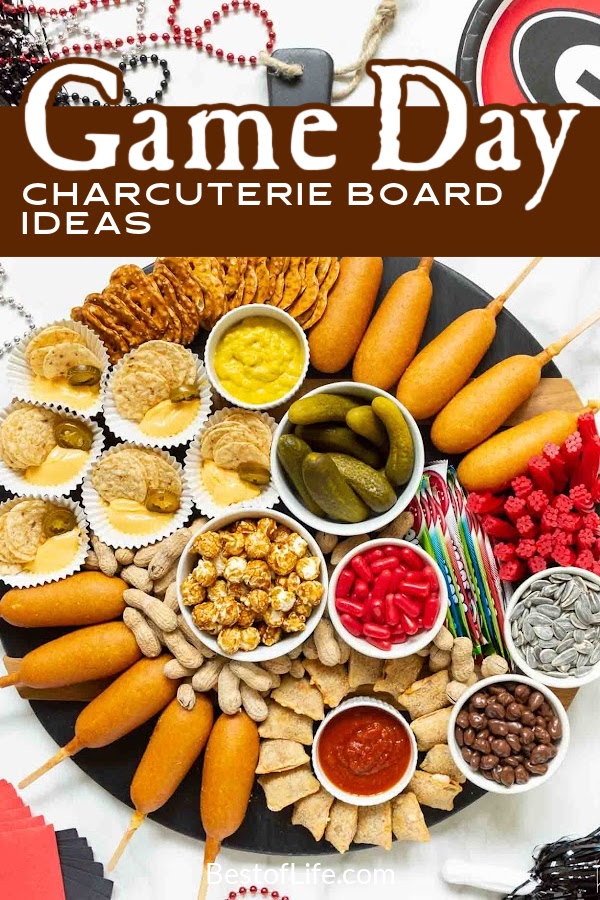 More Game Day Ideas
Super Bowl Party Decorations. | Decorating for a football-themed party is simple, but this is the Super Bowl, no time for slacking off.
Super Bowl Party Food. | There are plenty of recipes you can use to host the best Super Bowl party in town.
Beer Dip for Pretzels. | Beer, dip, and pretzels all go together so well! They should be mandatory at every football party.
Football Party Ideas to Host an Awesome Party. | Hosting a football party shouldn't be very difficult, especially when you have the right ideas on hand.
51 Football Game Day Food Ideas. | Did we mention how important food is to a football party?