Bourbon Cocktails for Fall | Best Bourbon Fall Drinks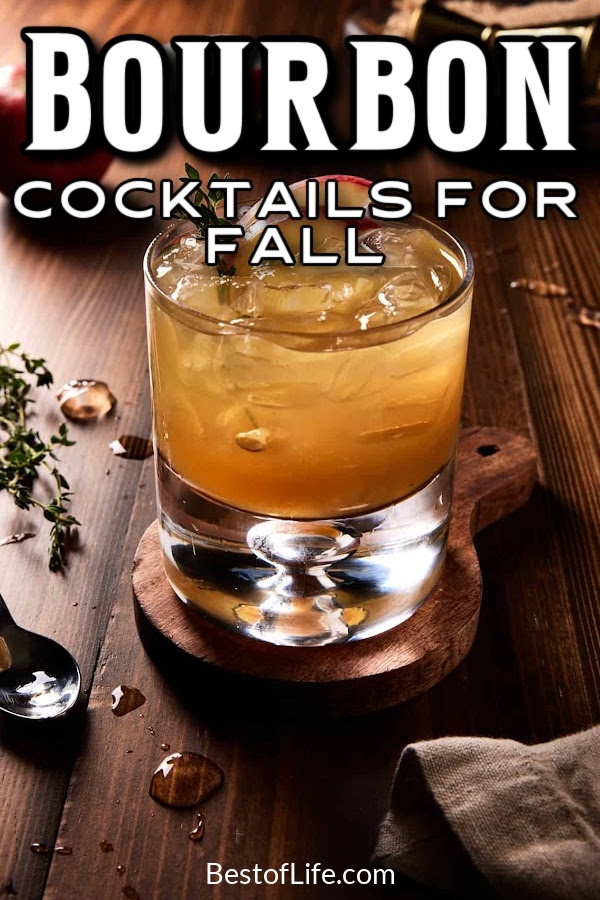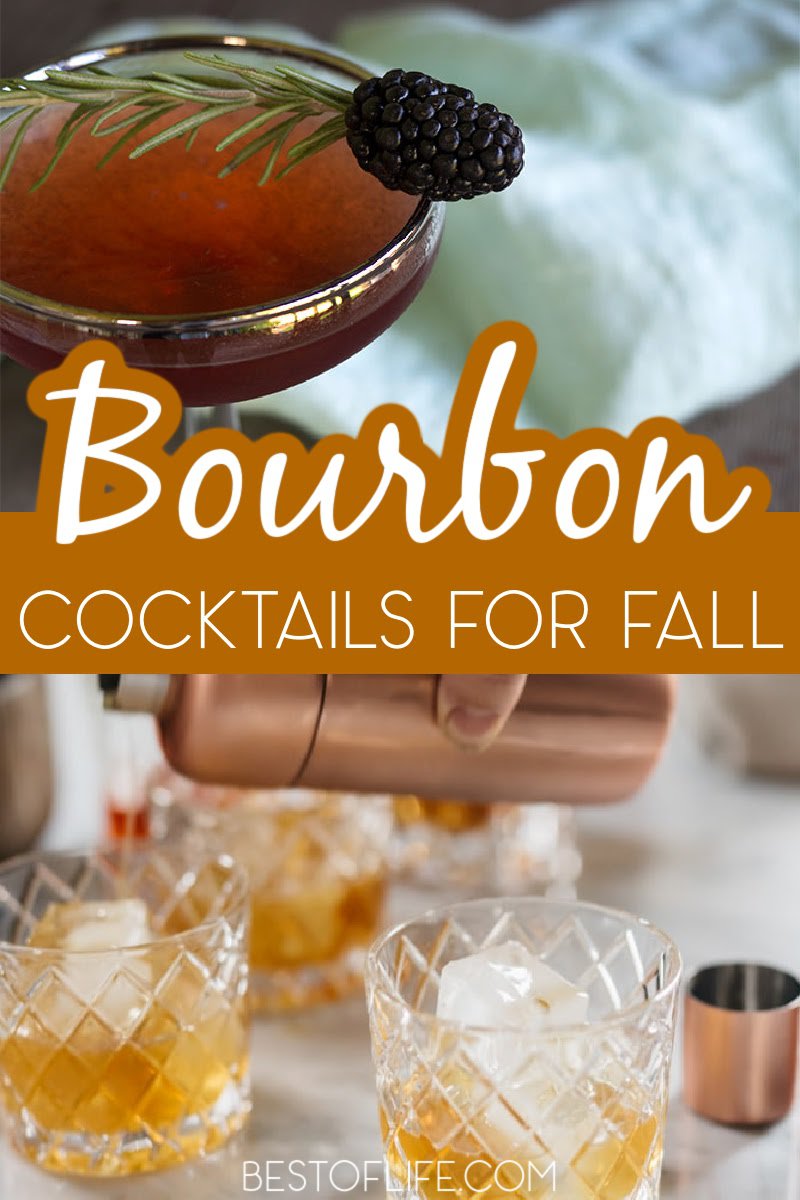 There is nothing wrong with venturing out and trying a new spin on a classic drink. In fact, bourbon cocktails for fall are the perfect way to cozy up with a drink on a chilly evening.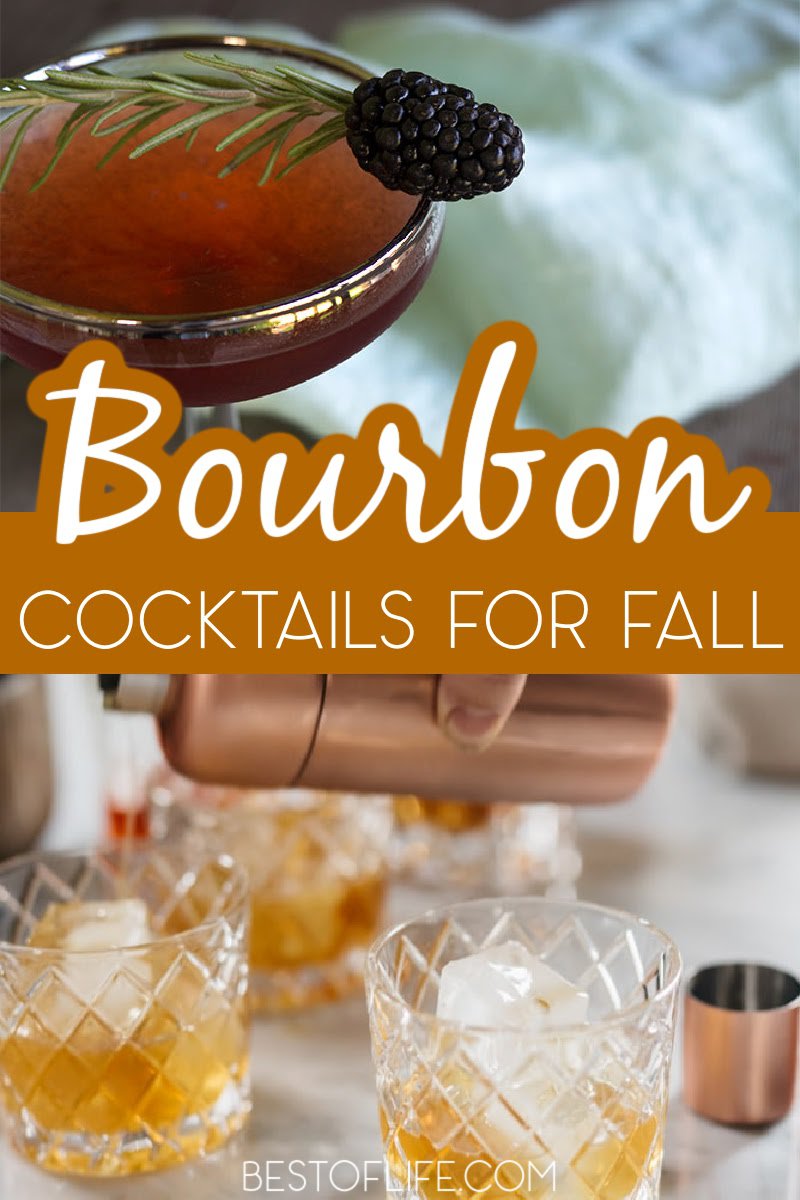 There are purists out there who will say bourbon deserves to be enjoyed neat, on the rocks, and sipped on. People who drink bourbon often are usually bourbon purists. Bourbon is like wine in that years make a difference, neat is always preferred, and there is a classy element to it.
But there are ways to use bourbon in a cocktail that could be a welcomed change. Chilly fall days mean it is time to cozy up with some of the best bourbon cocktails for fall! The good news? They are delicious all year round!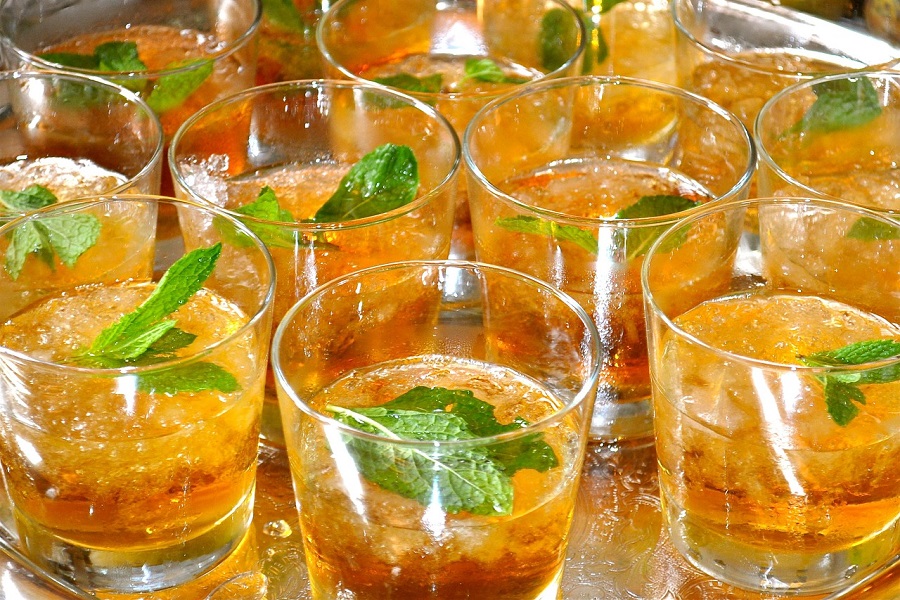 What makes bourbon cocktails for fall perfect for fall? Well, bourbon is a drink that doesn't mix well with some flavors. You can compare it to steak. You wouldn't cover your steak in chocolate, right?
But there are subtle ways to add bourbon to a cocktail, especially during fall. These cocktails are warming and filled with the savory flavors of fall. A savory cocktail isn't a bad idea on a chilly evening.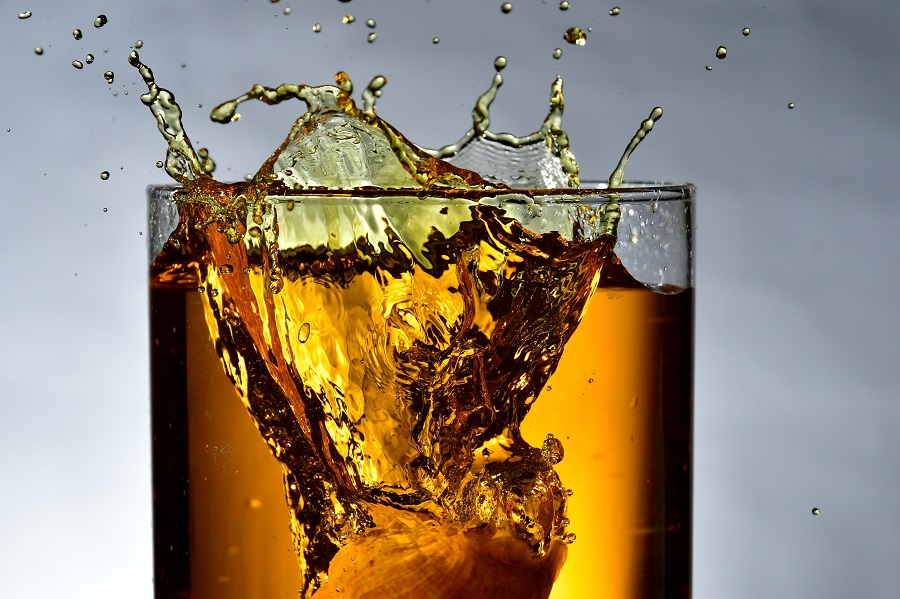 This version of savory isn't like that juicy steak mentioned above. No, this savory is more like a warming savory that has hints of sweetness. There are some who say bourbon doesn't need to be mixed with anything; it is amazing on its own.
But so was bread until we added meat or veggies to it. give these recipes a try and discover the amazingness that are bourbon cocktails.
Bourbon Maple Leaf | The Kitchen is My Playground
Chai Old Fashioned | Half Baked Harvest
Earl Grey Blackberry Bourbon | Beginning with Bergamot
Rosemary and Maple Bourbon Sour | So Happy You Liked It
Bourbon Honey Cocktail | Our Salty Kitchen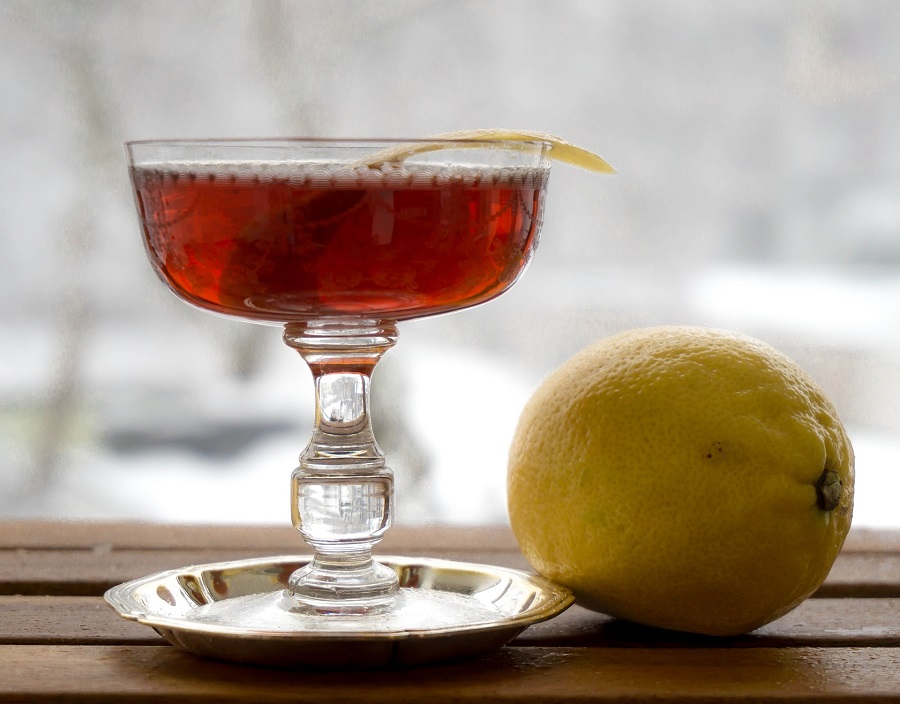 Seasoned Bourbon
One of the best things you can do is learn how to season your bourbon. Rosemary, cinnamon, and other spices work really well with bourbon. However, seasoning bourbon takes a little practice to get right.
Of course, you could also use a recipe that shows you how to do it properly. Many of the recipes here will use some sort of seasonings. That means you are off to a great start. These recipes will surprise you and anyone else who partakes with you.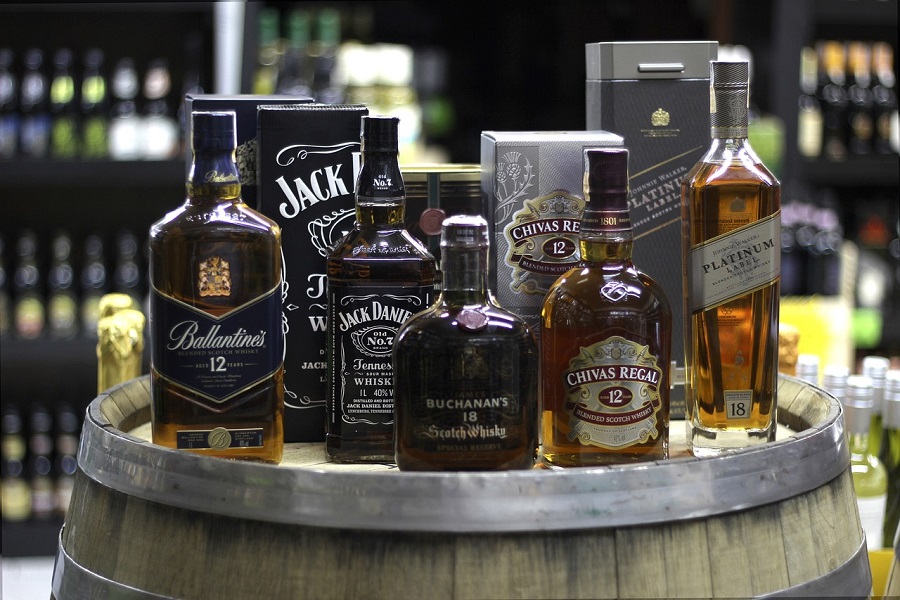 You can also just enjoy them by yourself and warm up in a cozy setting with your favorite tastes.
Pumpkin Bourbon | Creative Culinary
Bourbon Apple Cider | Garnish with Lemon
Pear Bourbon Smash | Just a Little Bit of Bacon
Toasted Pecan Old Fashioned | The Speckled Palate
Blood Orange Bourbon Sour | Our Salty Kitchen
Bourbon Cocktails for Fall
Taking cues from the season is how any recipe becomes a seasonal recipe. For example, apples are perfect for fall, and that is why many fall recipes have apples in them. Bourbon fall cocktails are no different. Apple cider this or pumpkin spice that, all sound great.
But they sound even better with a splash or two or three of bourbon. How you enjoy your bourbon cocktails is up to you. You could share the drinks with friends or cozy up solo with a cocktail and a movie. The choice is yours.
Honeycrisp & Apple Cider Bourbon Shrub | Climbing Grier Mountain
Pumpkin Pie Bourbon | Love and Confections
Bourbon Cider Punch | Garlic & Zest
Hot Buttered Bourbon | Sprinkles & Sprouts
Citrus & Spice Kentucky Mule | A Communal Table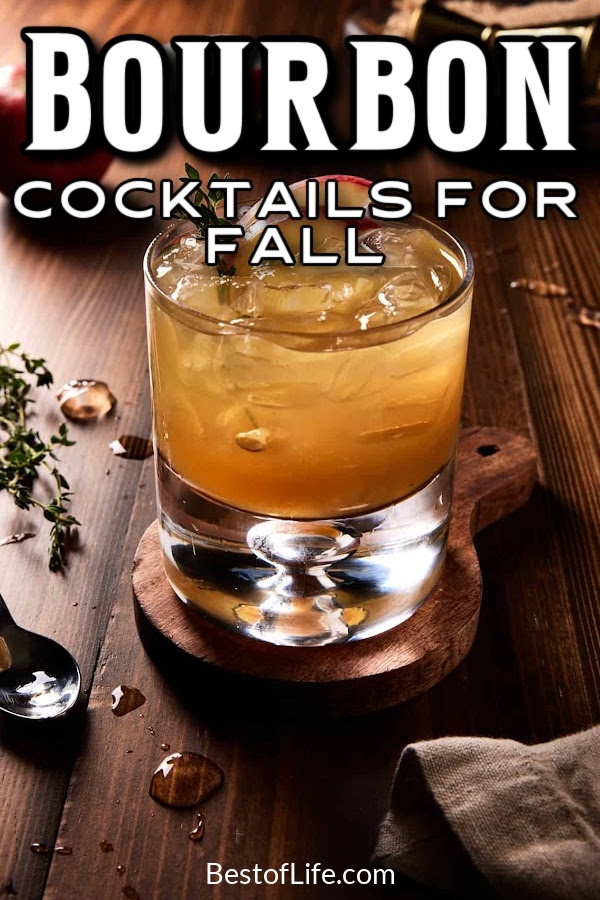 More Fall Ideas
30+ Pumpkin Dessert Recipes for Fall | There are pumpkins everywhere during this time of year, and that means we can use them in so many recipes to choose from!
Instant Pot Cider Recipes | Cider is the perfect fall drink to enjoy, you just need the right recipes to help you get started.
Halloween Cocktails with Whiskey | Whiskey is a drink that is often enjoyed straight up, but there are ways to make cocktails using whiskey.
15 Fall Nail Designs to Rock Any Outfit | Your nails help bring your entire fall look together, and there are so many assorted designs to choose from.
15 Fabulous Fall Outfits for Women over 30 | Dressing for fall is easy, especially with all of the current trends that ensure you are always looking good.