This site contains affiliate links. Please read our Policies for information.
It's no secret that there are health benefits of Chocolate. We have been warned and encouraged over the years about eating chocolate, drinking wine, and a host of other drinks and foods that could either hurt or benefit us depending on who is writing the article. Before we begin looking at the health benefits of chocolate we need to make sure it's the right kind of chocolate!
When eaten in moderation there are many health benefits of chocolate!
In order to enjoy health benefits of chocolate it needs to be a high percentage of pure cacao. This would (and should) suggest to you that the best kind of chocolate to be eating is dark chocolate! It's also important to remember that suggest serving size is important. Eating more than recommended can be just as bad as any other dessert that is high in fat and calories.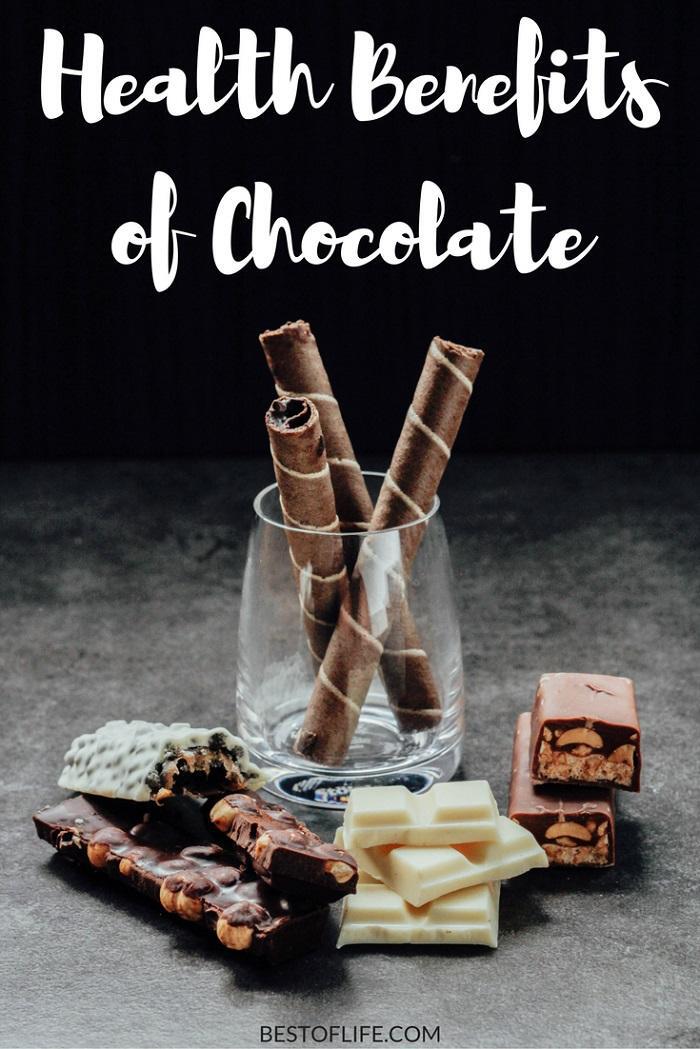 These are some great options for healthy dark chocolates: