Gluten Free Desserts for Parties that Everyone will Love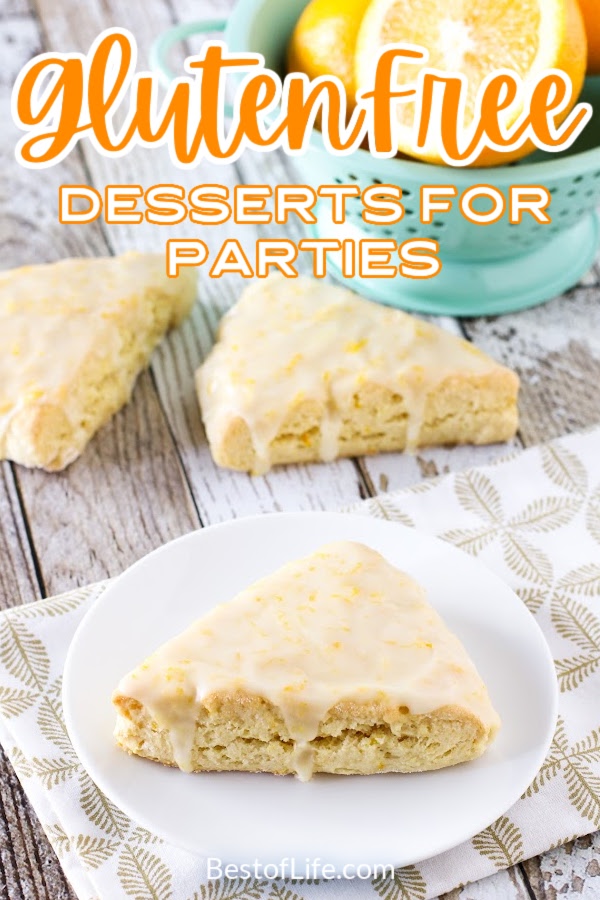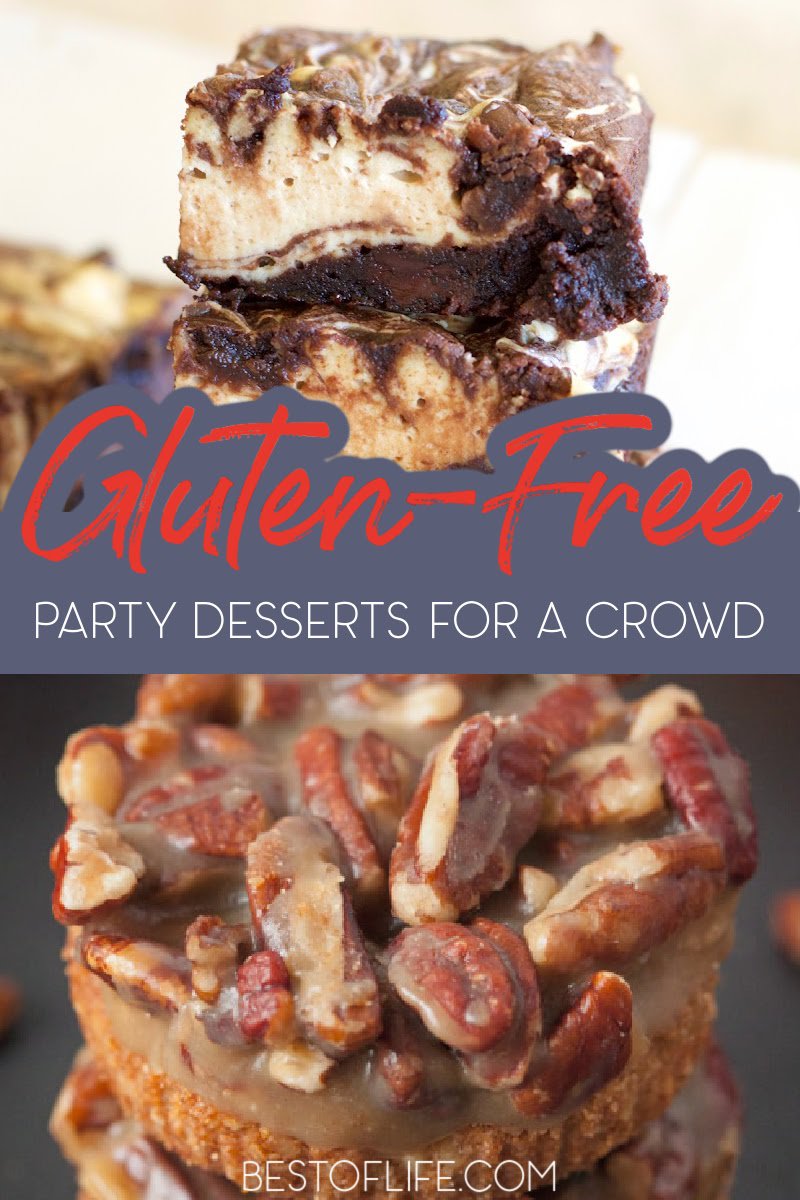 Desserts are especially hard for gluten-free eaters because most of them are pastries that need gluten in some way to keep their form. There are gluten free desserts that are just as good, if not better than the usual desserts. The best gluten free desserts are also a healthier option to end your day.
Life in the kitchen doesn't have to be difficult because of a gluten allergy. There are actually a lot more resources like these, than ever before. It's now possible to get snacks, sauces, and even flours that are all gluten free.
Learning how to cook and eat a gluten free diet can be tricky at first but it doesn't have to be boring. Try some of the easiest gluten free desserts to stay healthy and fight that sweet tooth all while keeping in line with your dietary restrictions.
Living with a gluten allergy can make life a bit difficult in the kitchen. Many of the foods that we want to eat need to be avoided for health reasons. One meal that is the most affected by gluten allergies is dessert.
Many desserts contain gluten in some form, and that makes them inedible for those with a gluten allergy. Luckily, there are plenty of gluten free desserts that you can enjoy. These desserts are just as good and can even be a healthier alternative.
No-Bake Peanut Butter Buckeye Bars | Veggie Balance
Chocolate Chip Cookie Dough Frosting | Fearless Dining
Double Chocolate Peanut Butter Cheesecake Brownies | Maebells
Mini Caramel Pecan Tarts | Texanerin
Lemon Bars | Faithfully Gluten Free
Gluten Free Desserts for Parties
The gluten-free craze really helped amp up the number of people working on recipes without gluten. For those of us with actual gluten allergies, that means more food for us to enjoy with little to no extra effort.
But we still need to find those recipes. Luckily, desserts are taken care of for us.
Chocolate Sea Salt Caramel Pretzel Bark | Meaningful Eats
Chewy, Fudgy, Gluten Free Brownies | My Gluten Free Kitchen
Nutella Freezer Fudge | The Big Man's World
Strawberry Shortcake | Iowa Girl Eats
Chai Spiced Quick Bread | Feasting on Fruit
Gluten-Free Diet Tips
There is only one tip that matters the most, read the label. The nutrition label is there for us, not to help sell an item. We should all be using that label more often, especially when looking for gluten free dessert recipes.
The ingredients list is the most important part of the label.
Decadent Chocolate Cake | Mel's Kitchen
Monkey Bread | Gluten Free On A Shoestring
Orange Scones | Sarah Bakes Gluten Free
Dark Chocolate Sea Salt Brownies | Mom Advice
S'more Cookies | Marine Corps Nomads
Healthy Living
There are gluten free recipes that fit any diet, even if your goal is to lose weight. Seriously, gluten-free eating eliminates so many different unhealthy foods that having an allergy is almost a good thing.
All you need to add to your allergy is a good workout routine. In fact, that's why so many people claim to be allergic but aren't.
Banana Bread | Gimme Delicious Food
Coconut Macaroons | Living Sweet Moments
Doughnut Sticks | Frugal Farm Wife
Cookie Dough Truffles | Life With Moore Babies
Lemon Crinkle Cookies | Food Fanatic
Keeping Things Spicy
The most important part of eating on a diet that restricts your options is to keep things spicy. Weight-loss diets are different, you misstep, and you just cheat yourself. But, some people's health may rely on them not eating gluten.
That is why it is important to enjoy a variety of things less you get bored.
Carrot Cake | Gluten Free Cooking
Blender Crepes | There is Life After Wheat
Salted Caramel Cupcakes | Dinner, Then Dessert
Best Gluten Free Red Velvet Cupcakes | Flippin Delicious
More Gluten-Free Recipes
Gluten Free Beer Bread Recipes | We avoid bread when we are gluten-free and for good reason. But not anymore.
Chocolate Chip Cookies Recipes | We know that some cookie recipes that claim to be gluten-free just aren't good. But try this recipe out, you may find it is the only one you use from now on.
Gluten Free Diet Benefits to Consider for Weight Loss | Some people are gluten-free because they are allergic, others just want the health benefits; both are valid reasons.
Gluten Free Bread Machine Recipes to Bake | You may think a bread machine is not necessary for someone who is gluten-free but you will be surprised.