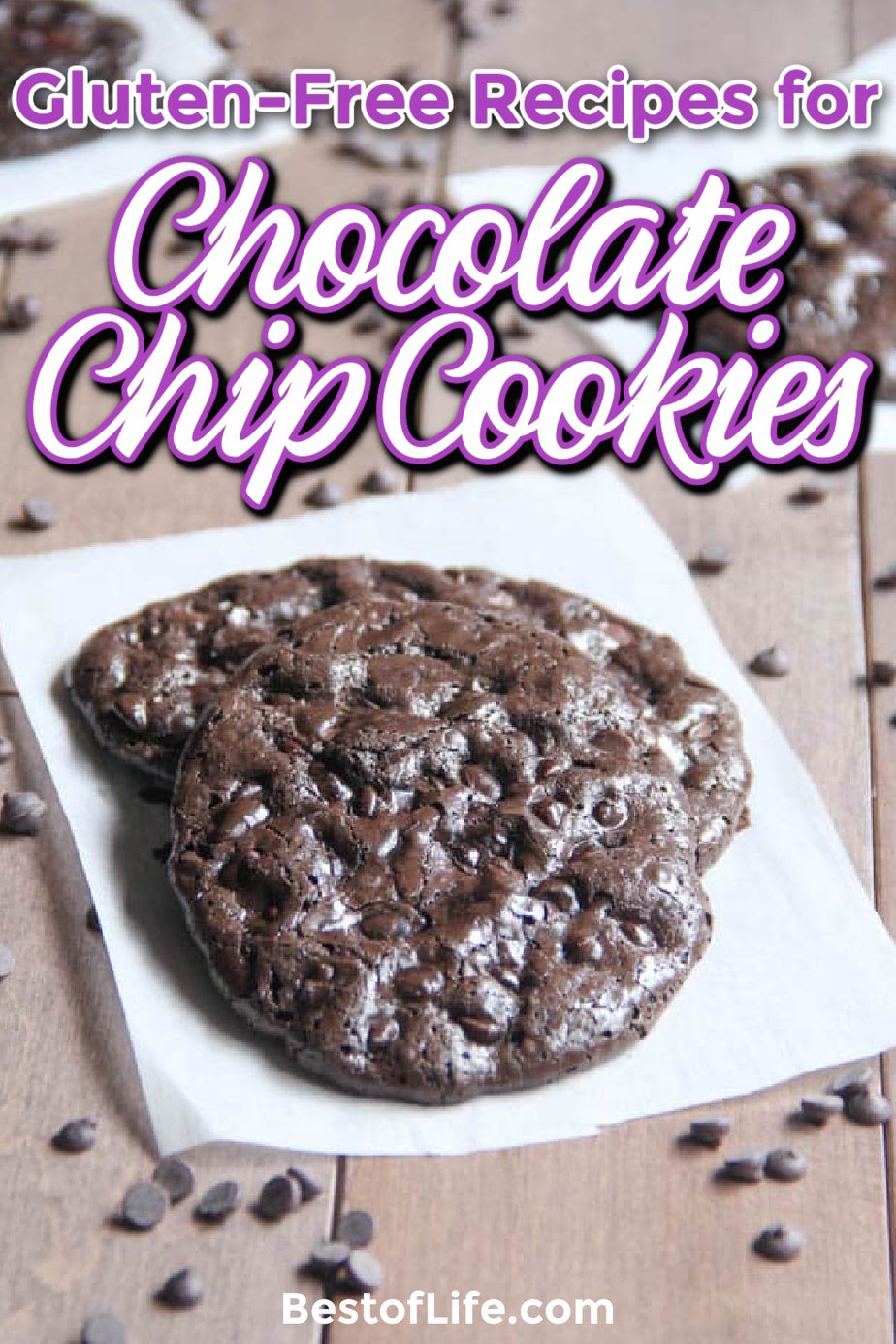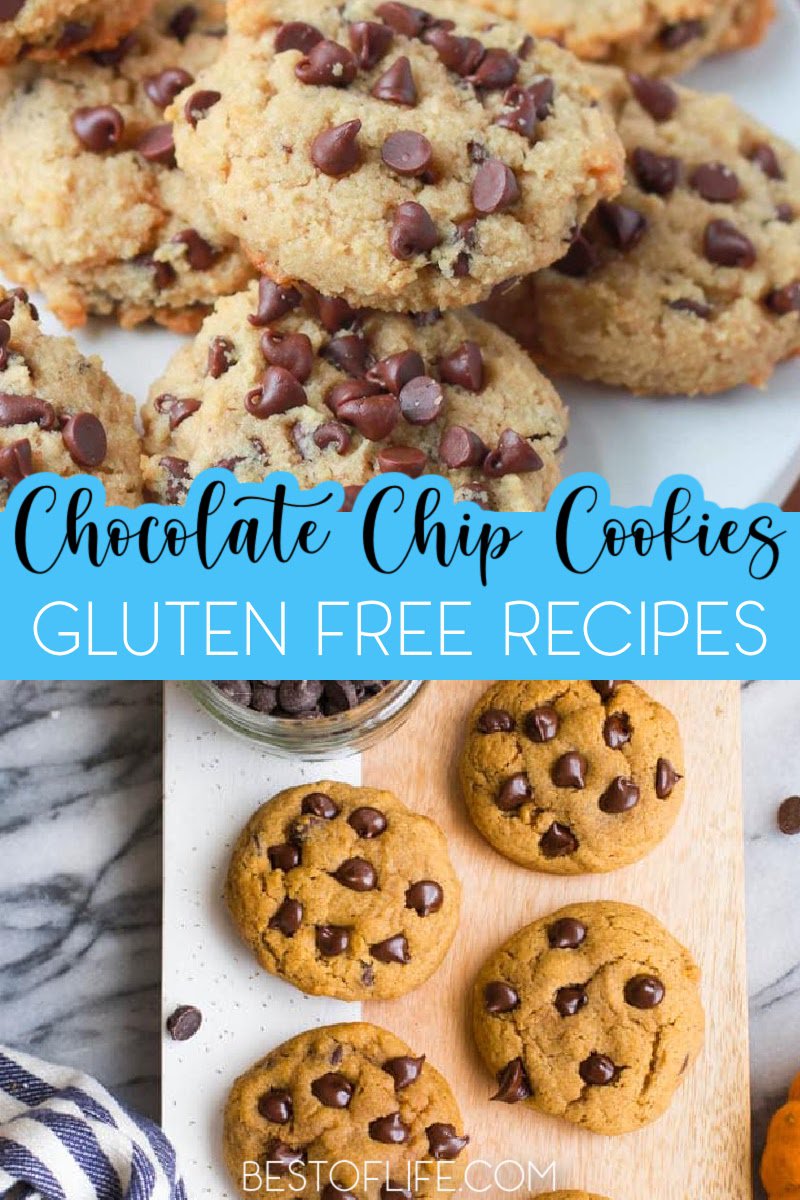 The best gluten free chocolate chip cookies recipes make you forget you're eating with a dietary restriction. Sometimes they are so good you don't even know they are gluten free. After all, isn't the goal to feel normal again?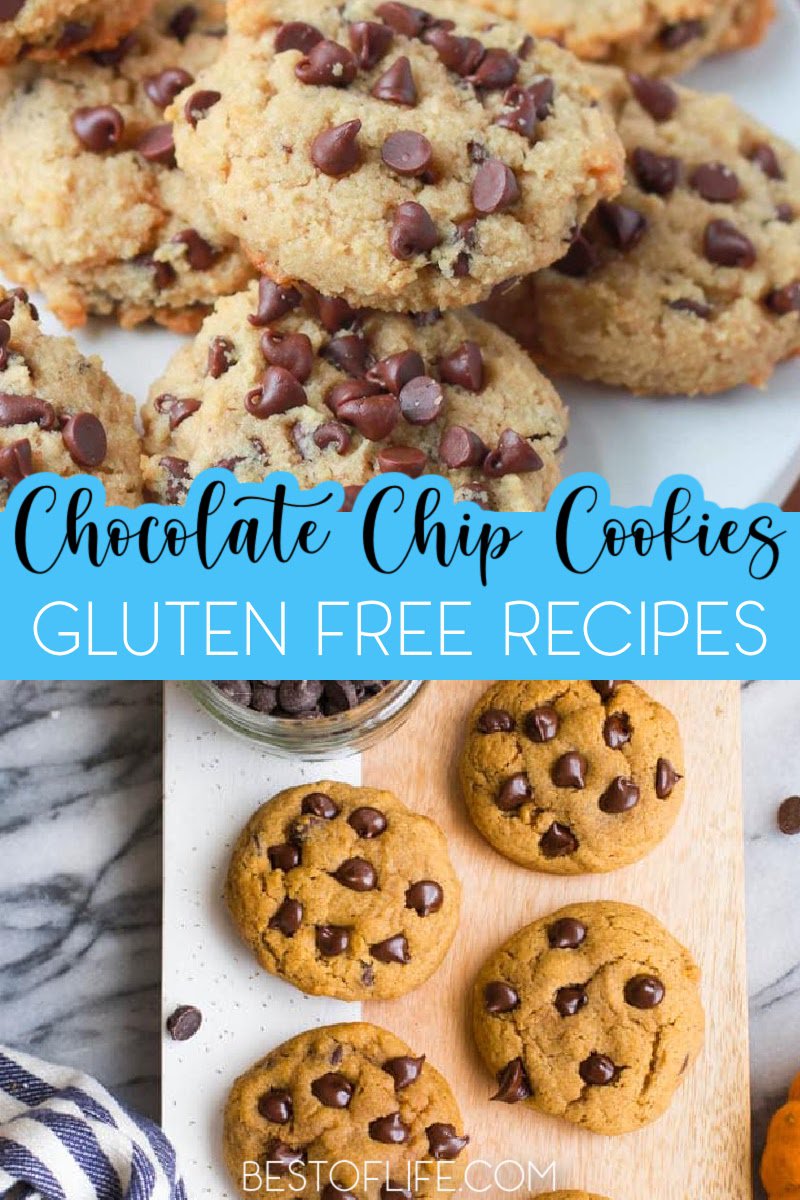 When living with a dietary allergy, eating things like cookies or cakes without fear of the consequences is an amazing feeling. Thankfully, there are so many different gluten free chocolate chip cookies recipes that you will have more than just one favorite in no time!
When you are baking these gluten free chocolate chip cookies recipes, you'll need some kitchen essentials. If you don't already have one, I recommend a stand mixer. I couldn't live without mine. I also like to have baking sheets, an apron, and of course a little step stool for when I have tiny helpers in the kitchen.
These mixing bowls are my favorite and they are great for cookies because they have a non-slip bottom! Stock up before you get to work finding your favorite new chocolate chip cookie recipe! Whether you have a dietary restriction or just want to eat healthier, these gluten free chocolate chip cookies recipes will help you savor every bite.
When you find a gluten free recipe that tastes even better than the original, you can't let it go. I am sure I am not alone when I say that the first few gluten free things, I ate made me question whether I could actually enjoy them in the long term.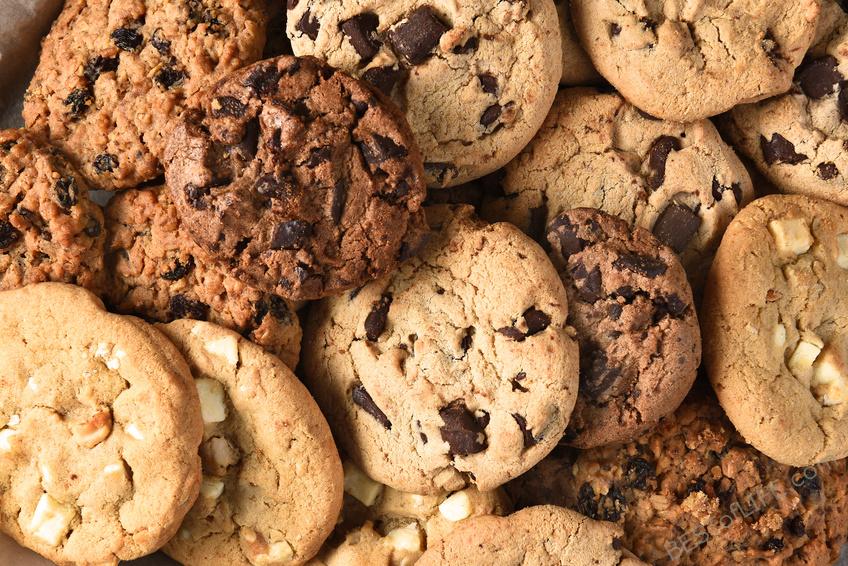 Gluten Free Options
After testing out some options and finding some pretty amazing gluten free chocolate chip cookies recipes, my faith has been restored. Who doesn't love chocolate chip cookies? These desserts are a classic, almost as much as an apple pie.
Best Chewy Gluten Free Chocolate Chip Cookies | My Gluten Free Kitchen
Crispy Chocolate Chip Cookies | Milo & Oats
Gluten Free Toll House Cookies | Little House on The Valley
Thick and Chewy Chocolate Chip Cookies | Gluten Free on a Shoestring
Oatmeal Chocolate Chip Cookies | 5 Minutes for Mom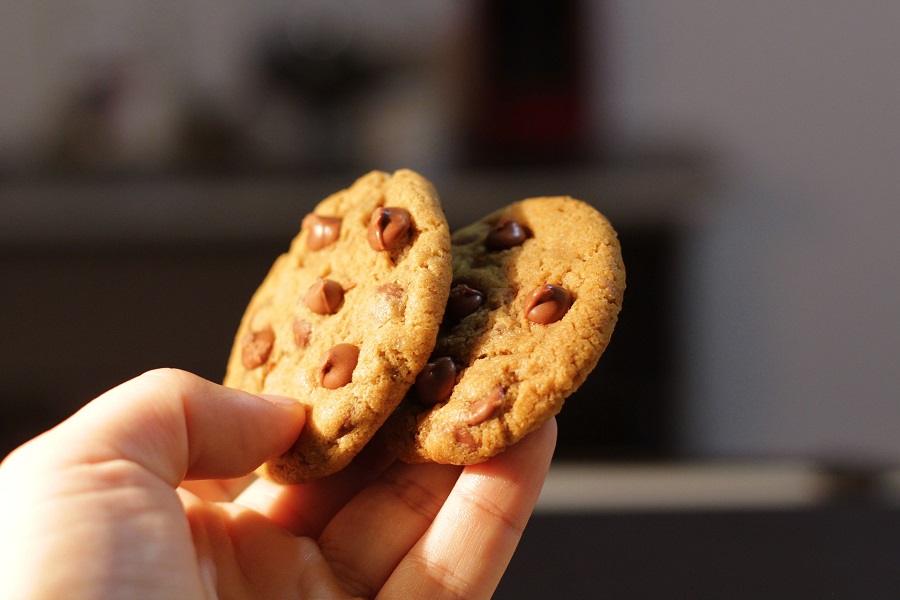 Living Gluten Free
Once you actually go gluten free, you'll find plenty of amazing baking recipes that fit into your diet. What I mean to say is, it's not the end of the world. You can still enjoy your favorite dishes if you open your mind to a few slight changes in how you make them.
Paleo Chocolate Chip Cookies | Texanerin Baking
Chocolate Chip Pumpkin Cookies | A Saucy Kitchen
Double Chocolate Chip Cookies | Veggie Balance
Almond Flour Chocolate Chip Cookies | Kitchen Treaty
Triple Chocolate Chip Cookies | Our Little Everything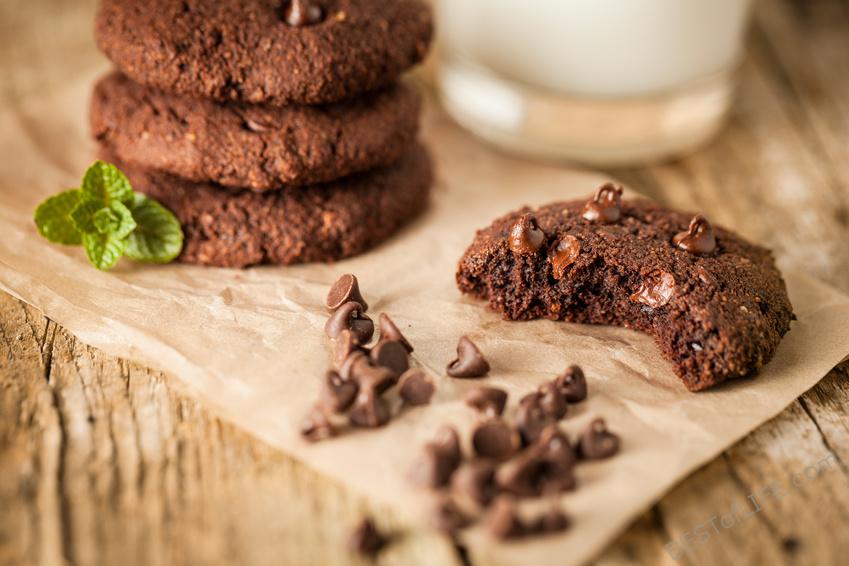 Enjoying Dessert Again
Get back to living your life the way you want to, eating cookies, having baked goods, and don't worry about your allergy. Instead, open your eyes to a new world of foods that you will love right away. There is no reason you should be depriving yourself of things you love. Like cookies.
Gluten Free Bisquick Chocolate Chip Cookies | Key Ingredient
Soft Batch Chocolate Chip Cookies | My Natural Family
Easy Banana Chocolate Chip Cookies | The Honour System
S'more Cookies | Marine Corps Nomads
Buckwheat Chocolate Chip Cookies | Cooking a la Mel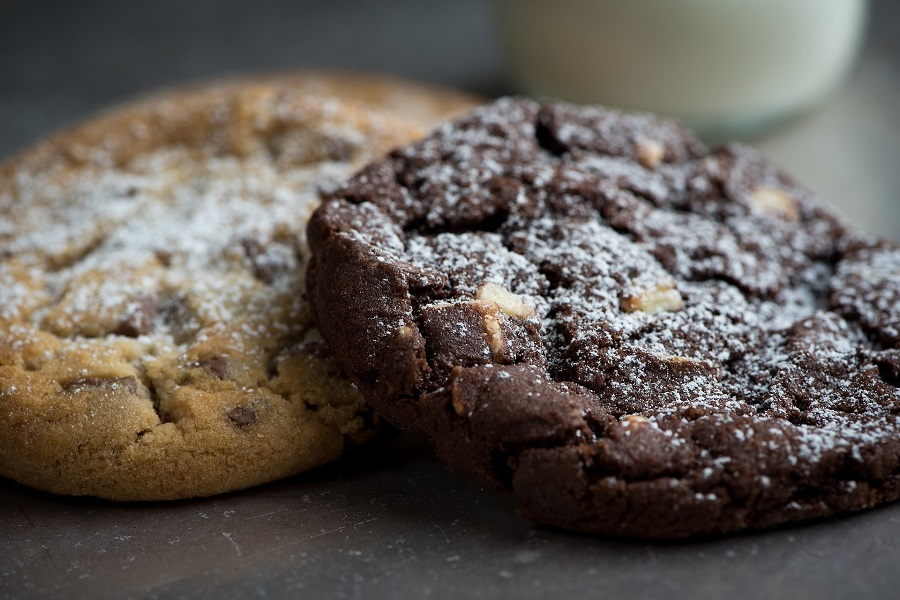 Making Gluten Free Chocolate Chip Cookies Recipes
Living a gluten free lifestyle means finding ways to adapt. Luckily, there are plenty of ways to enjoy your favorite things without gluten. In fact, people find new ways to make about everything. Think about it this way, if they can make meat that tastes like meat but isn't…you can find a gluten free recipe for cookies you adore.
Chocolate Chip Tahini Cookies | Moon and Spoon and Yum
Peanut Butter Chocolate Chip Oatmeal | Beaming Baker
Gluten Free Chocolate Chip Muffins | Natural Chow
Chocolate Chip Bars | Ask Anna Moseley
Double Chocolate Cookies With Chocolate Chunks | Gourmande in the Kitchen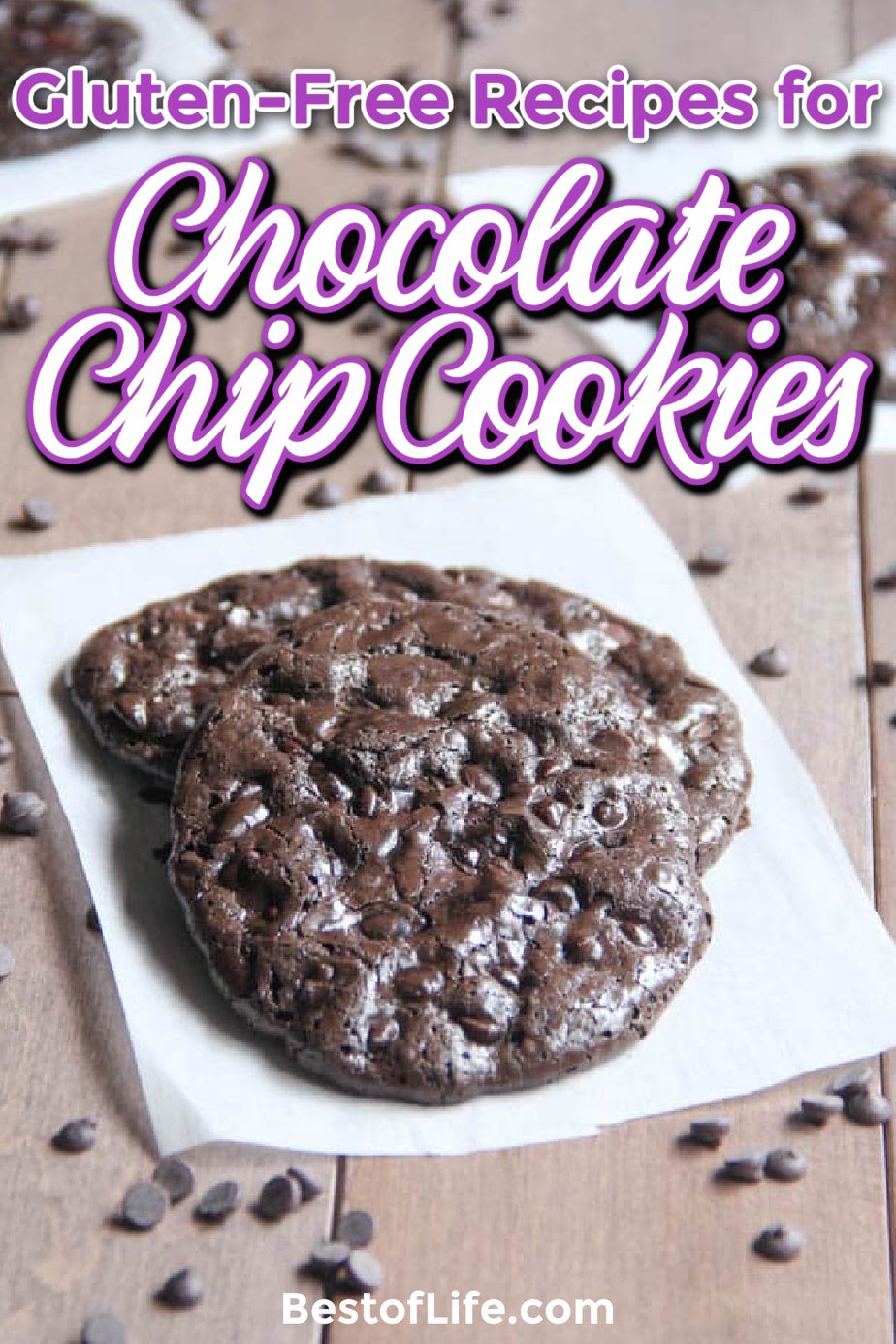 More Gluten Free Recipes
Gluten Free Bread Machine Recipes to Bake | There are ways you can make gluten free bread at home as well. You just need a bread machine for these recipes which is a safe investment if you're truly gluten free.
Gluten Free Beer Bread Recipes | You can even make beer bread without gluten and it is far easier than you may think.
Desserts for Parties that Everyone will Love Without Gluten | Gluten free desserts are so good that no one would even notice they are eating something without gluten.
Gluten Free Diet Benefits to Consider for Weight Loss | In fact, some people will find that the weight loss benefits alone are worth going gluten free.