Valentines Day Desserts for Two to Spice up the Night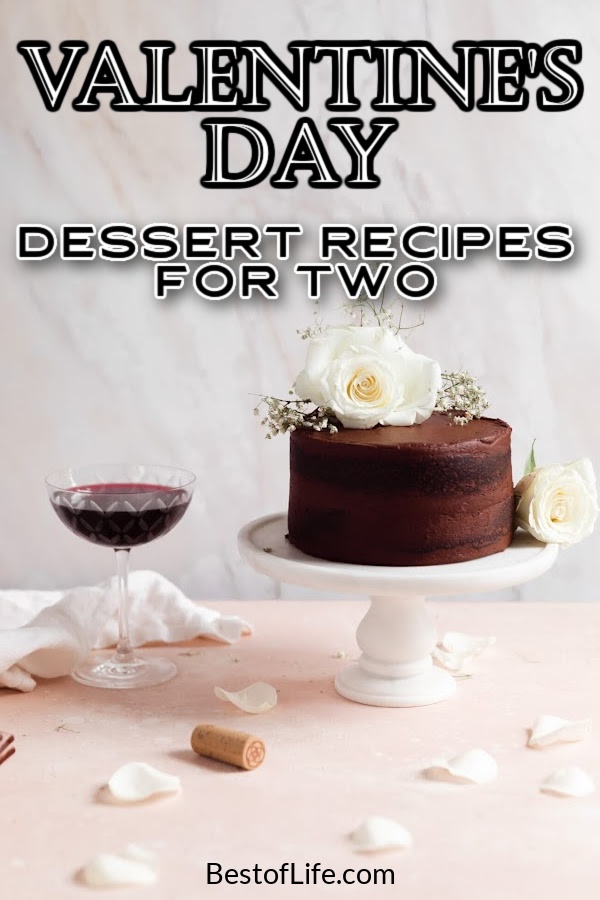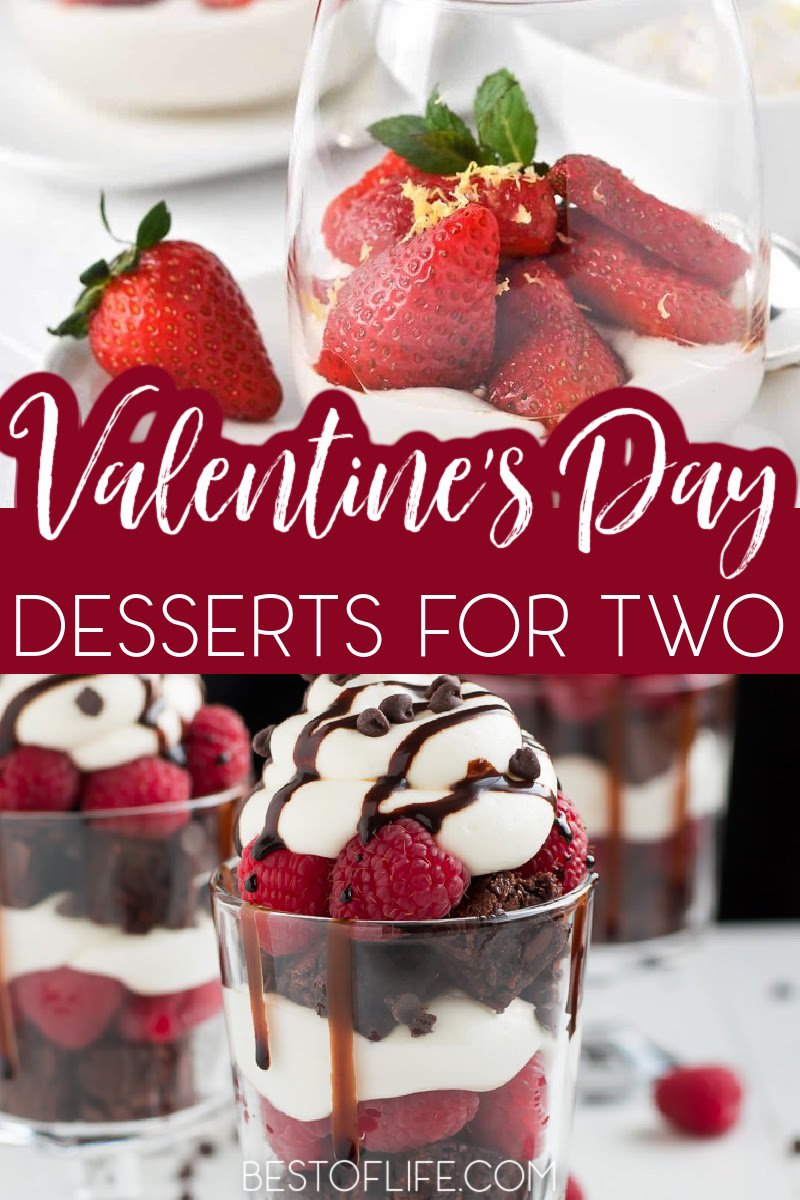 You can make a fantastic dinner that is filled with aphrodisiacs and impressive cuts of meat for Valentine's Day. But everyone is going to focus on the dessert. The dessert will set the mood for the night, so you might as well use Valentines Day desserts for two that spice things up.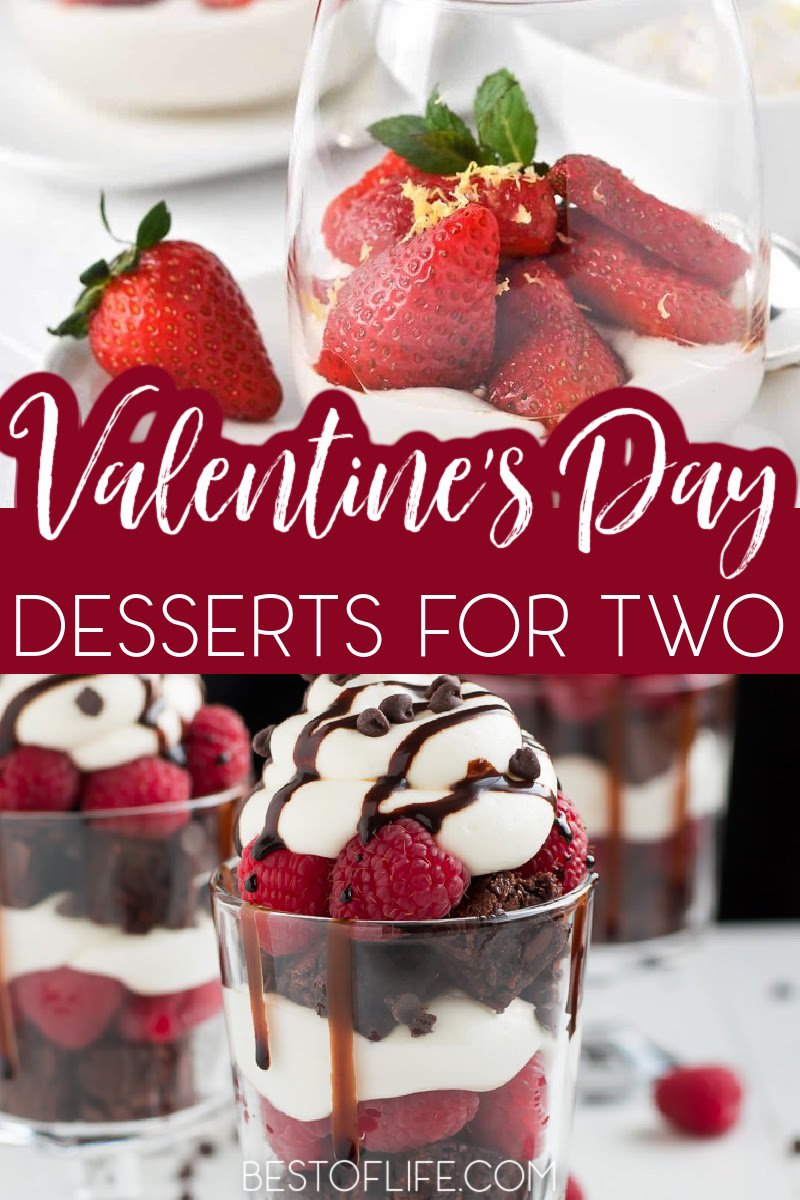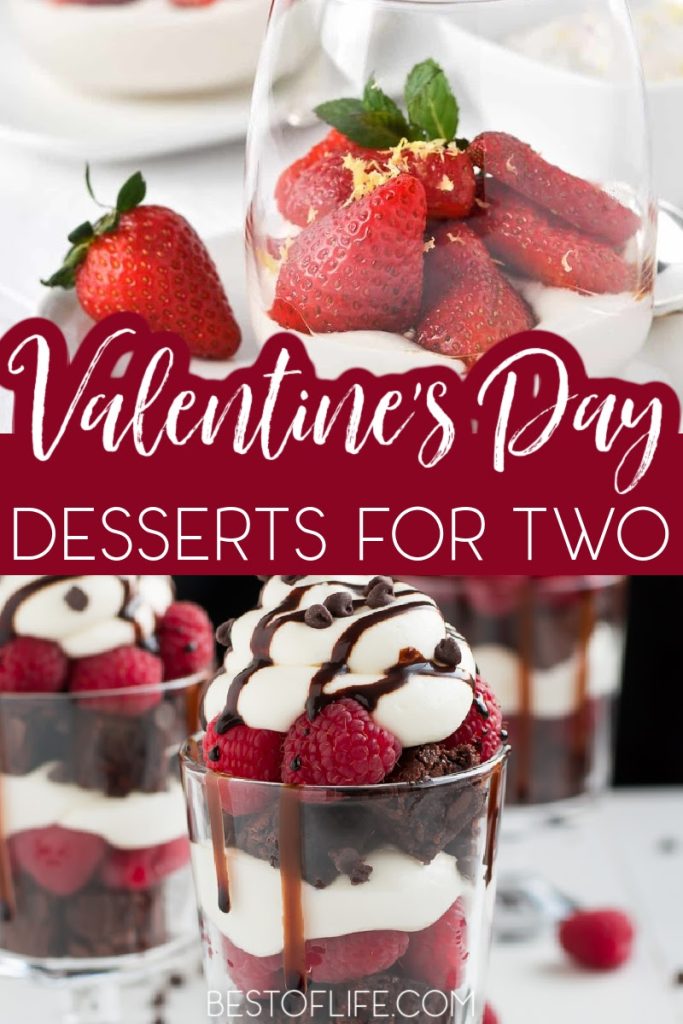 Valentines Day desserts for two can spice things up for the night and make your Valentines Day dinner recipe complete. There are no rules for Valentines Day desserts, yet there are some societal norms that we follow.
We usually reach for something red, strawberries or cherries, and utilize chocolate as much as possible. Of course, we could go completely off the rails and make something with peaches or skip the chocolate altogether.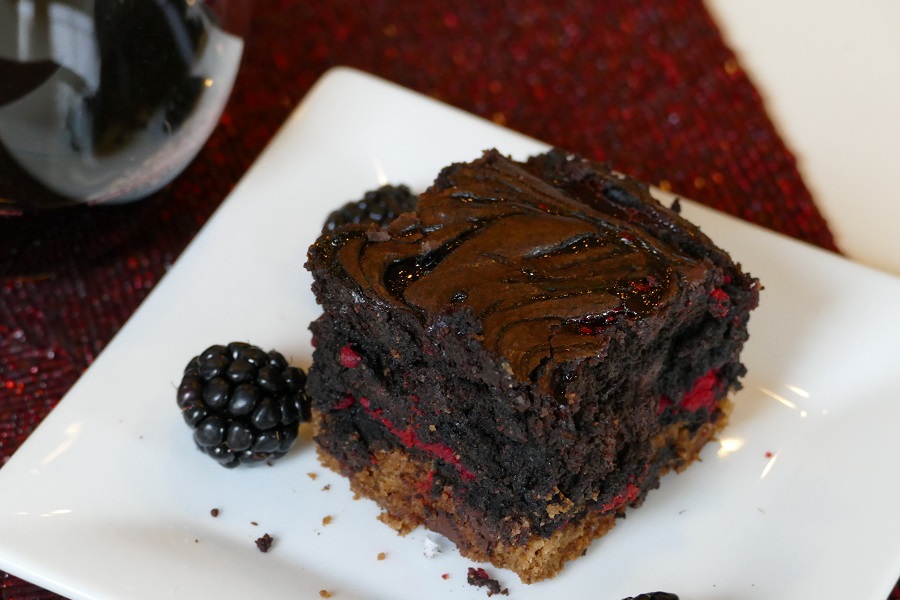 But the classics will always be a big part of this special celebration for two. Societal norms should not always be followed; sometimes, they just work the best. For example, not every woman is looking forward to getting a bouquet of flowers on Valentine's Day; flowers are played out.
But flowers and a box of chocolates are classic Valentine's Day gift ideas. The same should be applied to desserts on Valentine's Day. You can follow the norms or be different; the goal should be to please your partner and show them that you care.
That idea might scare some people because it's like shopping for a Christmas gift for someone. There is a lot of thought that can be put into the process. That is why having a lit of Valentines Day desserts for two can really make a difference.
You can use this list for inspiration and maybe find the recipe you will use.
Better than Sex Brownies Recipe | The Best of Life Magazine
White Chocolate Brandy Cheesecake | The Best of Life Magazine
Chocolate Self-Saucing Pudding | I Knead to Eat
Raspberry Brownie Cheesecake Trifles | Garnish & Glaze
Nutella Stuffed Chocolate Chunk Skillet Cookie | Domestic Gothess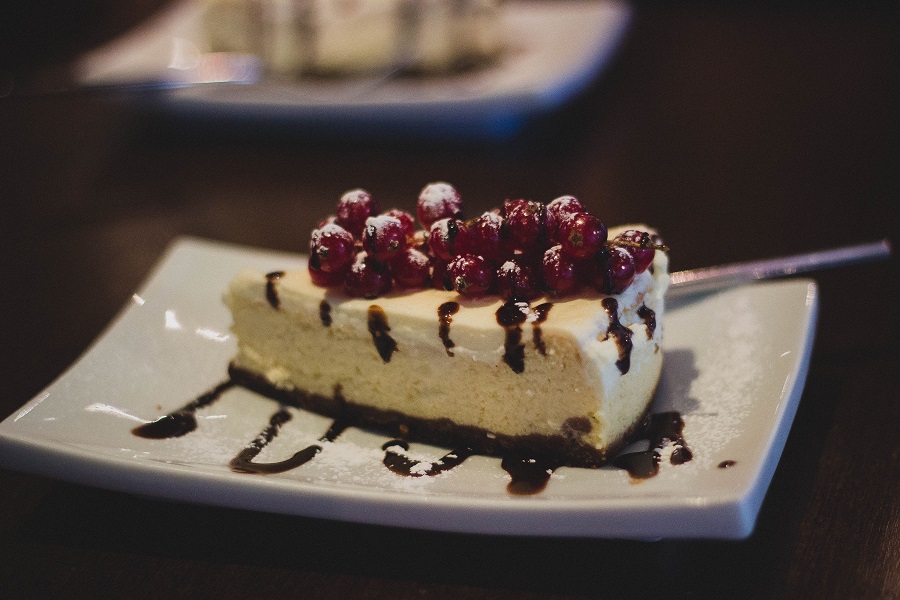 Valentines Day Desserts for Two
You could easily buy something premade at a store, bakery, or dessert shop and call it a day. But those desserts won't have the special ingredient that is mandatory in a Valentines Day dessert; love.
Yes, love is an ingredient that can be very important to any recipe, even if you completely burn the recipe. After all, relationships rely on effort, and putting effort into making something special for your partner goes a long way on Valentine's Day.
Pressure Cooker Flan | Pressure Cook Recipes
Tiramisu Trifle | Upstate Ramblings
Cream Puffs | Sense & Edibility
Macerated Strawberries with Cashew Cream | Flavour & Savour
Bananas Foster | The Kitchen Girl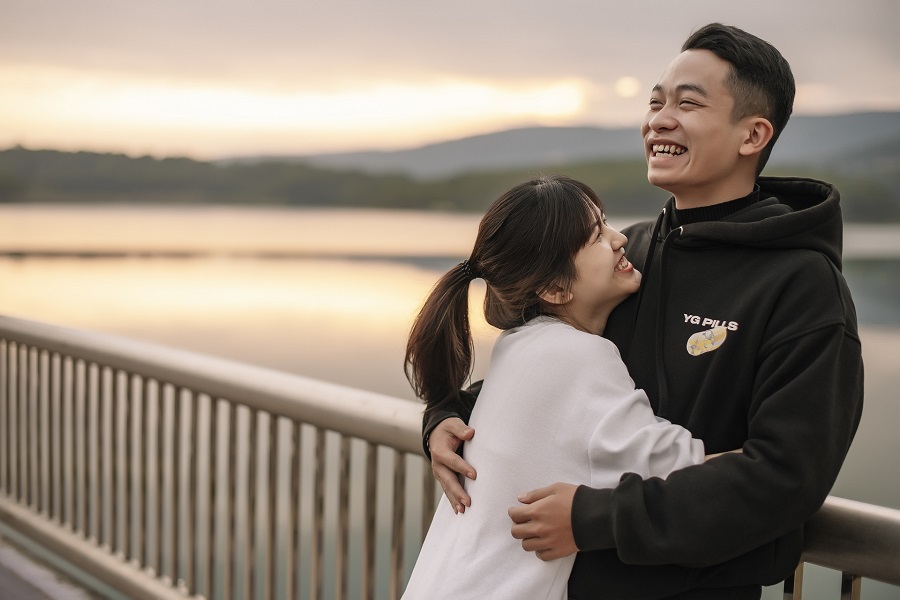 Sentimental Recipes
Valentines Day desserts for two don't have to be extravagant or complicated in any way. Instead, you can focus on adding sentimental value to your entire dinner, including dessert.
Think of past things you and your partner have done, memories you've made, and trips you've taken. Pull from those memories and utilize them for your Valentine's Day meal. Maybe your first date was to a movie; what food was in that movie?
What snacks did they order? What was the first meal you shared together? These are the questions you should answer and use to build the perfect date night on Valentines Day for you both.
Creme Brulee | Confessions of a Baking Queen
Japanese Strawberry Shortcake | Drive Me Hungry
Red Velvet Cheesecake Dip | Lemons + Zest
Chocolate Cruffins | Barth Bakery
Red Wine Chocolate Cake | Broma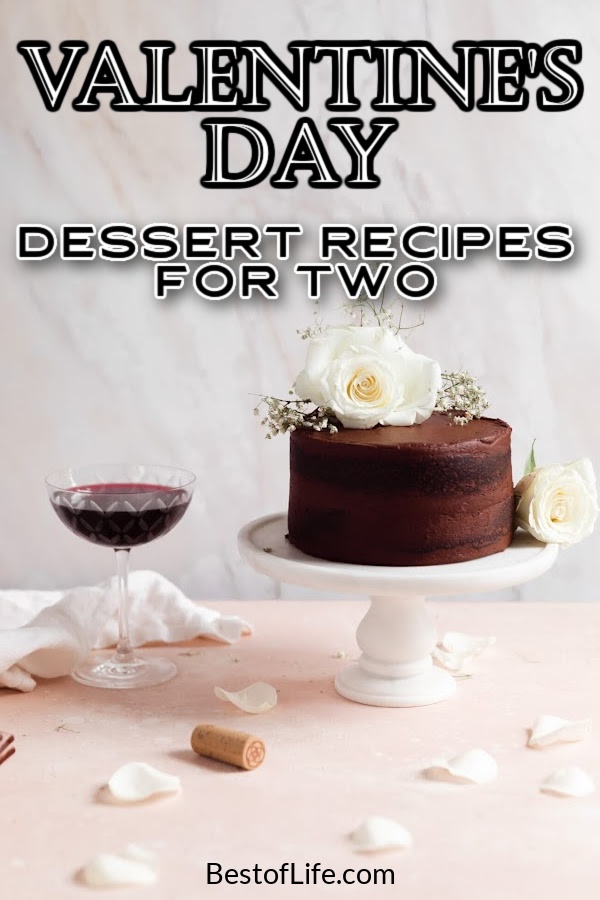 More Valentines Day
Valentines Memes for Singles. | Valentines memes can help those who are single get through the day.
Valentines Cookies | You can gift a bundle of cookies to those you love around you like friends and family.
DIY Valentine's Day Decorations for the Home. | Decorate your home to really get in the spirit of love.
Valentines Photoshoot Ideas. | You can take some amazing photos for or on Valentine's Day with your partner.
Valentine's Day Cocktails with Gin. | Don't forget to pair your meal with a nicely crafted cocktail.