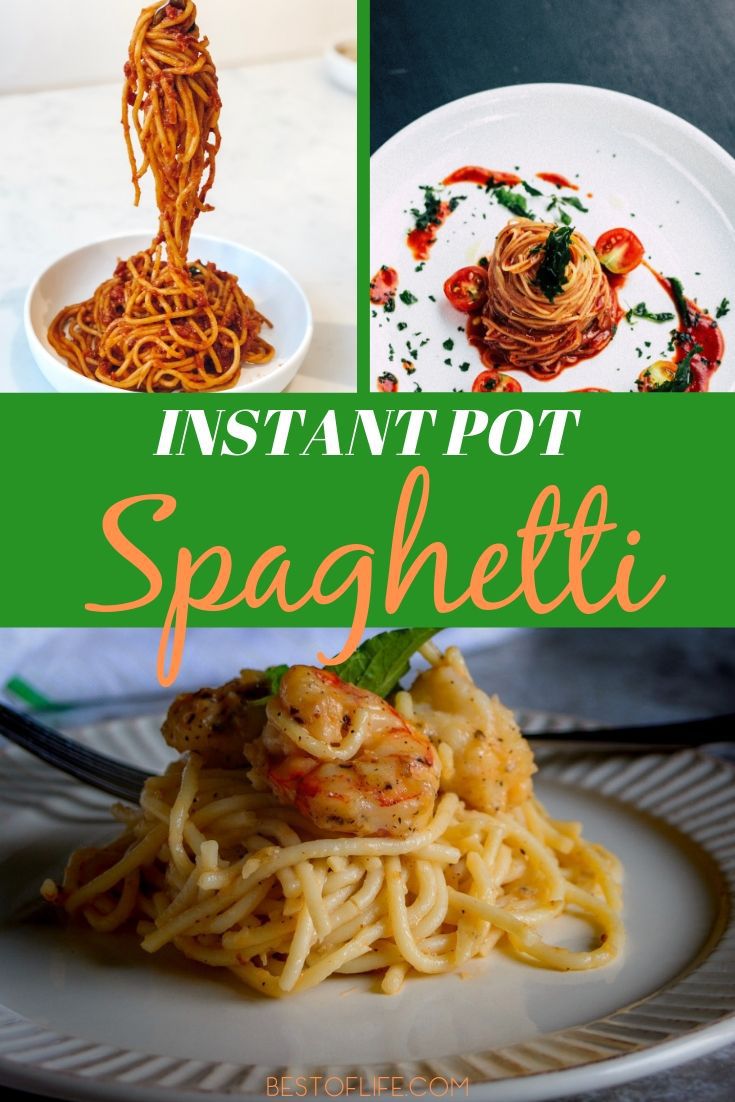 Spaghetti isn't something you think about making in an Instant Pot. Noodles need time to soak up water and soften. That is still true with Instant Pot spaghetti recipes but there is a difference. You can cook the pasta sauce in the same amount of time as the noodles, without having to stir constantly. That alone will save you plenty of time and the results are even better.

You can use Instant Pot spaghetti recipes to help you save a bit of time and get to a delicious meal faster and with more cleanliness.
Instant Pot spaghetti recipes can really be made by anyone. All you need to do is throw all of the ingredients for the sauce into the Instant Pot, boil some water for the noodles, and combine the two on the plate. Or, you could find ways to make the noodles in the Instant Pot as well. Believe it or not, you could do that.
Quick & Easy Spaghetti | The Salty Marshmallow
Spaghetti and Meatballs | Simply Happy Foodie
The Best Spaghetti | The Kitchen Magpie
Spaghetti and Noodles | Kristine's Kitchen
Pressure Cooker Spaghetti | Julie's Eats and Treats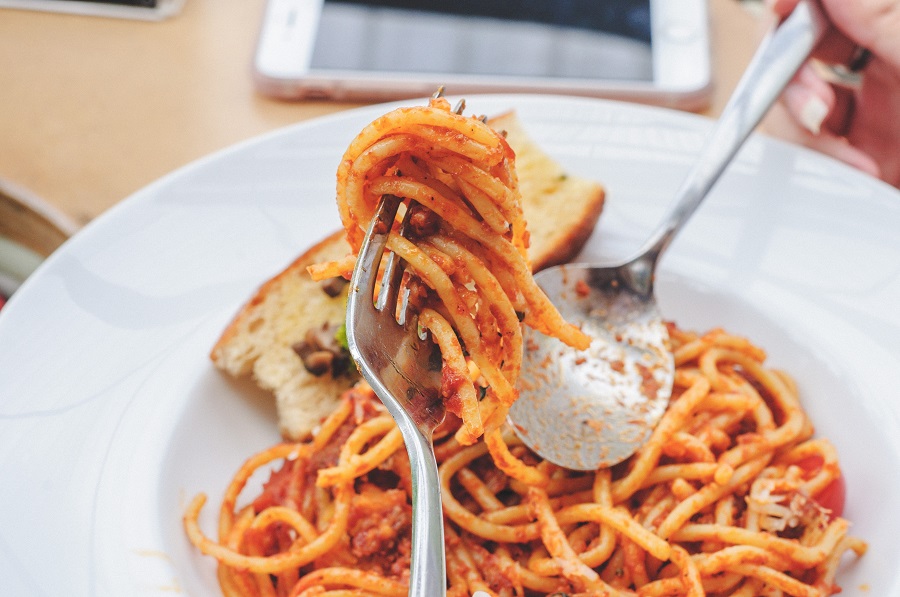 The beautiful thing is that you could make a sauce from scratch. The fresh flavor of the tomatoes and basil will truly seep through. Each bite would be an experience vastly different from a jar of sauce.
10-Minute Spaghetti | The Typical Mom
Creamy Spaghetti | Wine, and Glue
Cream Cheese Spaghetti | Spicy Southern Kitchen
One-Pot Spaghetti | The Holy Mess
Spaghetti and Frozen Meatballs | Wondermom Wannabe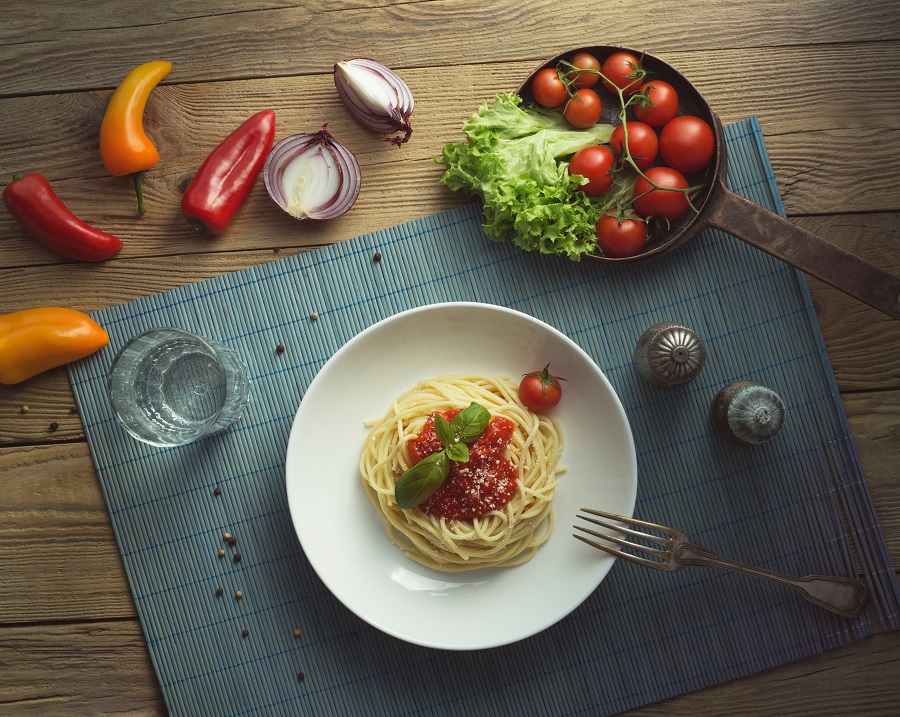 Though, you could use a jar of spaghetti sauce to help set the base or completely. But many of these recipes include sauce from scratch ideas instead of using a premade sauce.
Jar and Fresh Spaghetti | Dear Crissy
Creamy Chicken Spaghetti | Cooking with Karli
Spaghetti and Meat Sauce | Mommy Thrives
21 Day Fix Spaghetti | My Crazy Good Life
Spaghetti and Meat | One Happy Housewife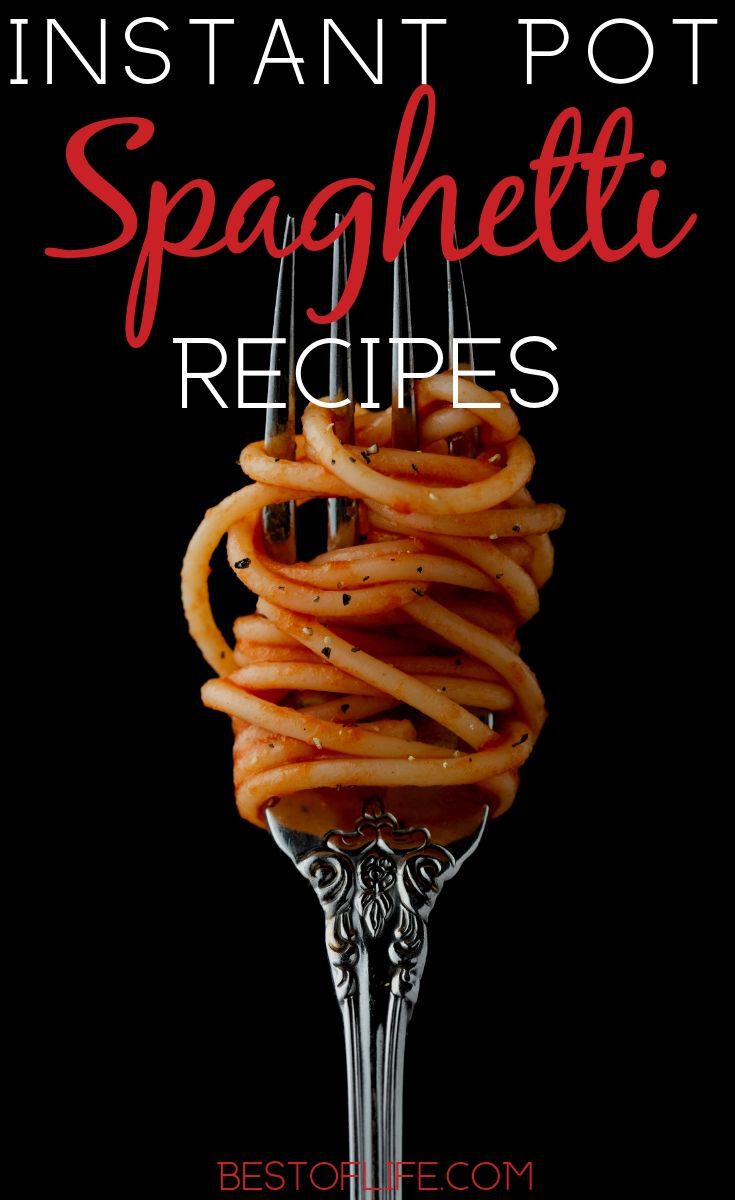 Either way, the Instant Pot opens up a world of possibilities for you and your family or whomever you choose to share a special meal with.
More Instant Pot Recipes
45 Instant Pot Crack Chicken Recipes
Beanless Instant Pot Chili Recipe
21 Easy Corned Beef Instant Pot Recipes
Instant Pot Carnitas Recipes That Are Perfect for Taco Tuesday