Instant Pot Sausage Pasta Recipes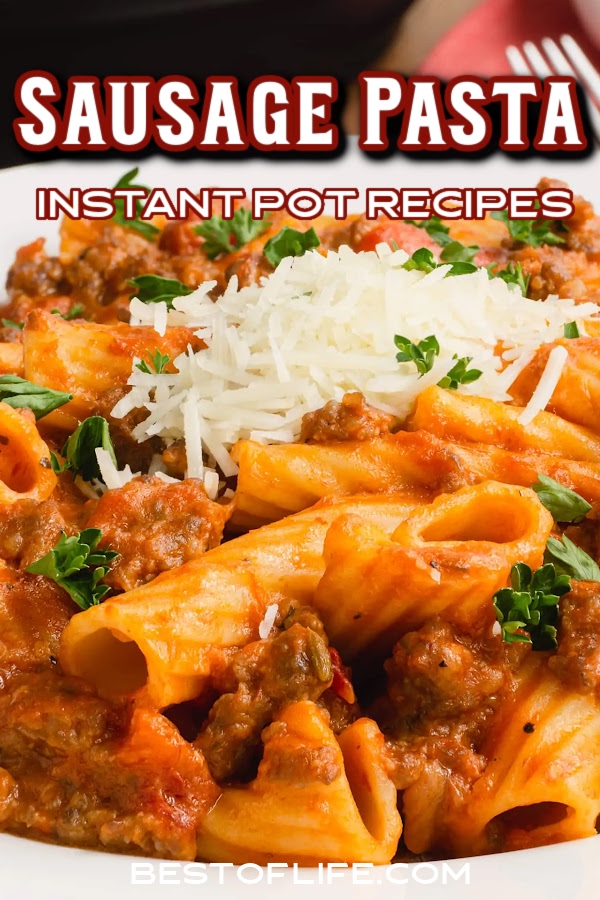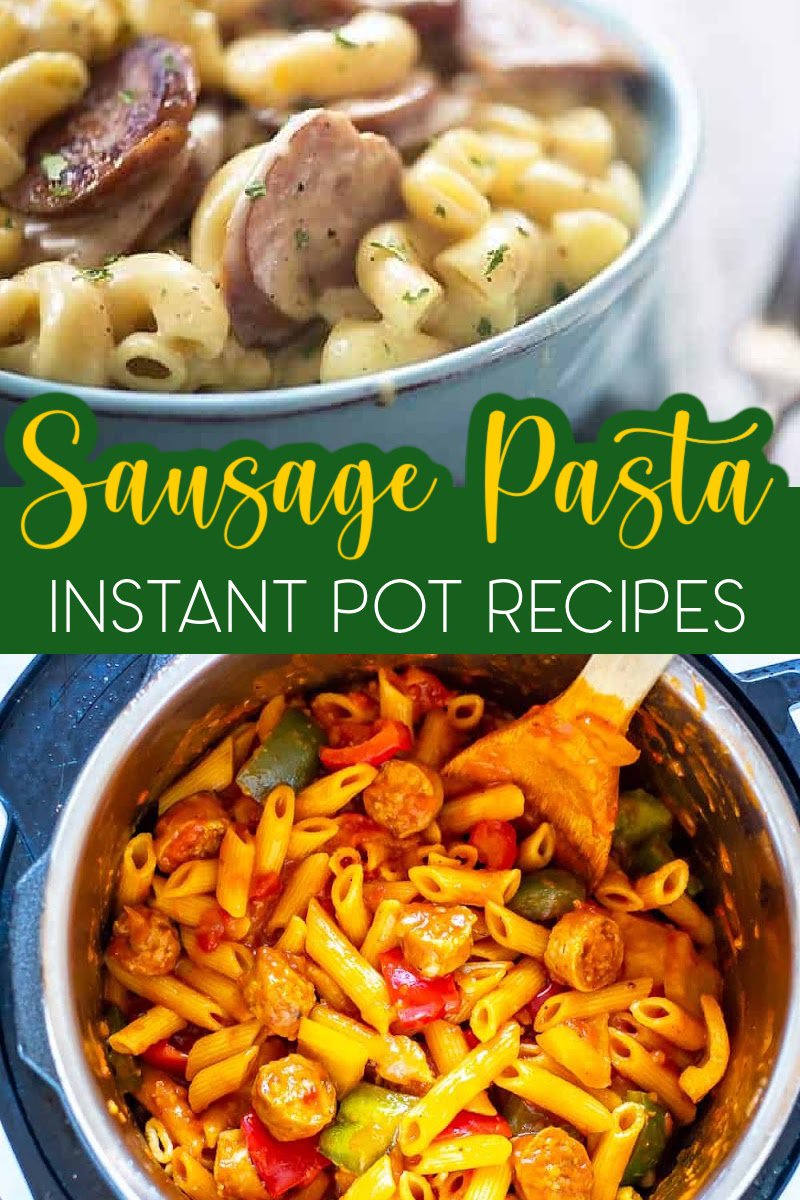 There are so many ways to enjoy sausage. There are equally as many ways to enjoy pasta. Combine the two, and you will have a meal you can enjoy in twice as many ways. Instant Pot sausage pasta recipes are as diverse and flavorful as the ingredients required to make them.
Pasta dishes can be sweet, but they can also be spicy. In fact, you can decide just how sweet and just how spicy these dishes are by altering these recipes to fit your tastes. The important thing is that you will enjoy many different versions of Instant Pot pasta recipes.
Instant Pot sausage pasta recipes are easy to make and offer a change of pace from classic pasta dishes you may be used to in your meal planning. Instant Pot sausage pasta recipes can make for a great family dinner. However, there is nothing more romantic than Italian dishes.
That means you can use these recipes to make date night recipes as well. Imagine cooking a fantastic dish that takes almost no time at all, lighting some candles, setting the mood, and impressing your date with an amazing dish.
Of course, you do not have to save these for date night; you can enjoy them any time you like. There are few people who do not enjoy eating pasta, and sausage just pairs well with it. Some might say sausage pasta recipes are just as good, if not better, than spaghetti and meatballs.
Penne and Sausage | Kristine's Kitchen
Creamy Cajun Pasta | Simply Happy Foodie
Sausage and Rigatoni | One Happy Housewife
Sausage and Peppers | Eating Instantly
Italian Sausage and Pasta | Great Grub Delicious Treats
Instant Pot Sausage Pasta Recipes
It is usually not recommended to make pasta in a crockpot. However, that doesn't mean you can't make it in an Instant Pot. In fact, you just need a few tips to make sure you create the perfect dish. For example, there may be a little liquid left in the pasta that you may not want.
Just stir it and let it rest for a bit. That will give the pasta time to absorb that liquid.
Tomato Pasta and Sausage Soup | Eat Well 101
Rotini Pasta and Sausage | Unicorns in the Kitchen
Baked Ziti (Instant Pot) | Crunchy Creamy Sweet
Rigatoni and Sausage | 365 Days of Slow Pressure Cooking
Creamy Tortellini with Sausage | Margin Making Mom
Using the Right Sauce
These Instant Pot sausage pasta recipes will tell you which sauce to use. But you can always adjust as needed. For example, you can use sugar-free sauces or sauces with fewer ingredients. Just be sure to follow the rest of the recipe as closely as possible.
Macaroni and Cheese with Smoked Sausage | Buns in My Oven
Sun Dried Tomato Pasta with Sausage | Modern Minimalism
Cajun Chicken Alfredo | No. 2 Pencil
Sausage and Spinach Pasta | Copy Me That
Sausage and Shells | Meatloaf and Melodrama
More Instant Pot Recipes
Whole30 Instant Pot Pork Chops Recipe | Eating a Whole30 diet means eating foods that fit into your diet and schedule.
Instant Pot Red Pepper Tomato Soup | Homemade Roasted Red Pepper Soup | Red pepper soup sounds like it might be boring, but this recipe is far from boring.
Pressure Cooker Beef Goulash Recipe | Goulash is one recipe that should be in our rotation a lot more often.
Instant Pot Creamy Sausage and Kale Soup | You can eat more kale by adding this soup recipe into your recipe tin.
Easy Instant Pot Lasagna Recipes | Lasagna is a classic Italian dish that is easier to make at home with the help of an Instant Pot.