This site contains affiliate links. Please read our Policies for information.
Some say breakfast is the most important meal of the day.  Others would rather skip it in favor of a quick cup of coffee.  If you really had the time to prepare a satisfying and delicious breakfast though, wouldn't you do it? That's where your Instant Pot comes in.  If you have this insanely popular kitchen gadget, you already know just how many Instant Pot breakfast recipes there are.
Preparing your meals at home can save a lot of money. Now, you can save your time too with these fast and easy Instant Pot breakfast recipes.
It's a pressure cooker of course, but it's also a slow cooker, rice cooker, steamer, and warming pot.  You can saute in it and even make yogurt! Take advantage of all it can do by using it to make any or all of these 15 easy and fast Instant Pot breakfast recipes.  Why skip breakfast when you can cook up any of these recipes in 30 minutes or less?
There's plenty here to choose from, too.  A traditionalist who loves a savory breakfast can choose from egg bakes, hash, and frittatas.  For the sweet tooth among us, blueberry pancake bites or a breakfast cake are sure to please.  What about eggs benedict…in 15 minutes!
All of these Instant Pot breakfast recipes are worth a try.  Start your morning off energized.  You might find that even if it's not the most important meal of the day, with your Instant Pot, it can be the easiest and tastiest!
7 Minute Instant Pot Egg Bake | Rebooted Mom
Instant Pot Breakfast Tacos |  A Mother Thing
Instant Pot Quinoa Breakfast Porridge | All The Nourishing Things
Copycat Starbucks Sous Vide Egg Bites | Temecula Blogs
Instant Pot Soft Boiled Eggs | 365 Day of Crockpot
Instant Pot Blueberry Pancake Bites | Foodie and Wine
5 Ingredient Pressure Cooker Cheesy Egg Bake | Kitchen Kat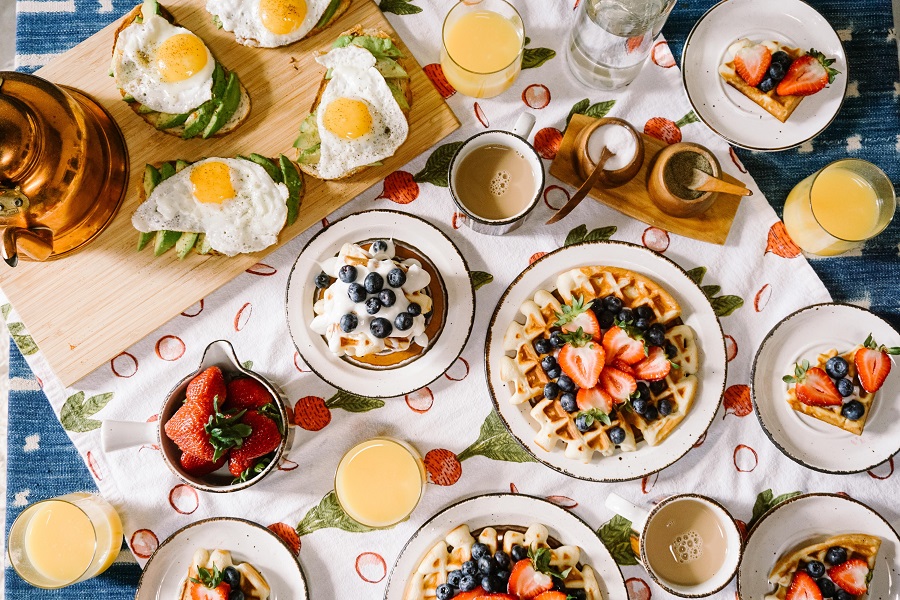 Instant Pot French Toast | Princess Pinky Girl
Instant Pot Perfect Poached Eggs | Tidbits
Instant Pot Apple Crisp | Center Cut Cook
Instant Pot Lemon Blueberry Breakfast Cake | Tried and True
Pressure Cooker Breakfast Hash | C D Kitchen
Pressure Cooker Keto Poblano Frittata | Two Sleevers
Instant Pot Cheese Grits | In Johnna's Kitchen
Instant Pot Eggs Benedict | This Old Gal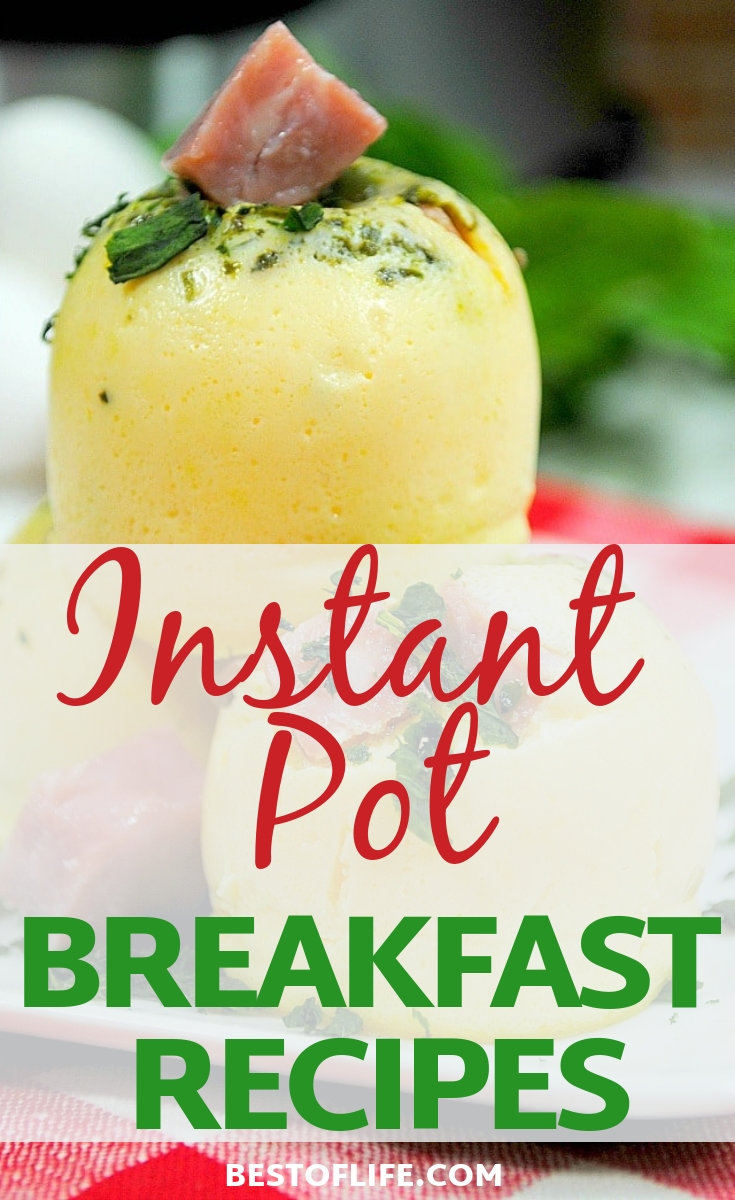 More Instant Pot Recipes
Buffalo Chicken Dip Instant Pot Recipes that are Perfect for Game Day
Instant Pot Keto Hamburger Recipes
Instant Pot Tips and Tricks for Beginners
Clean Instant Pot Recipes with Chicken