10 Songs to Listen to When you Want to Make a Deal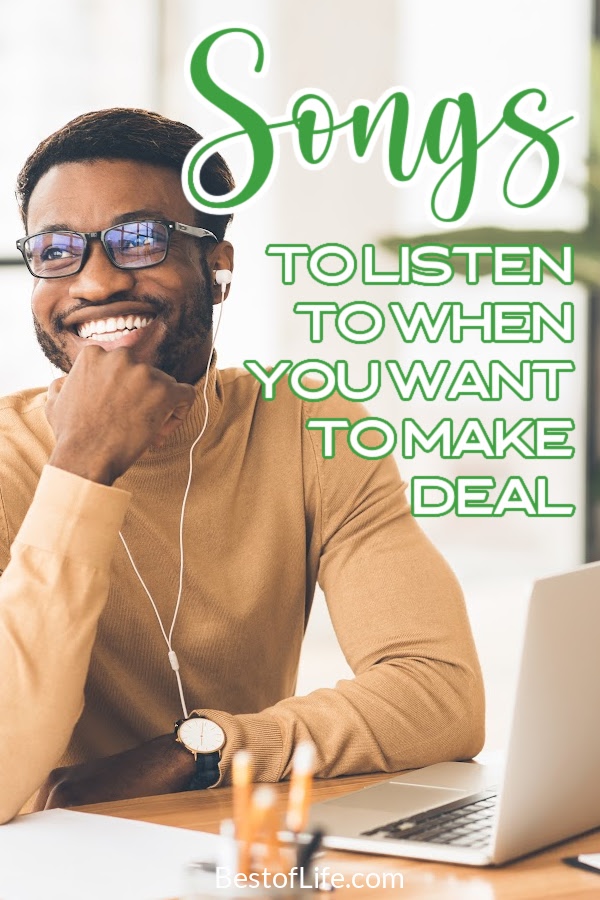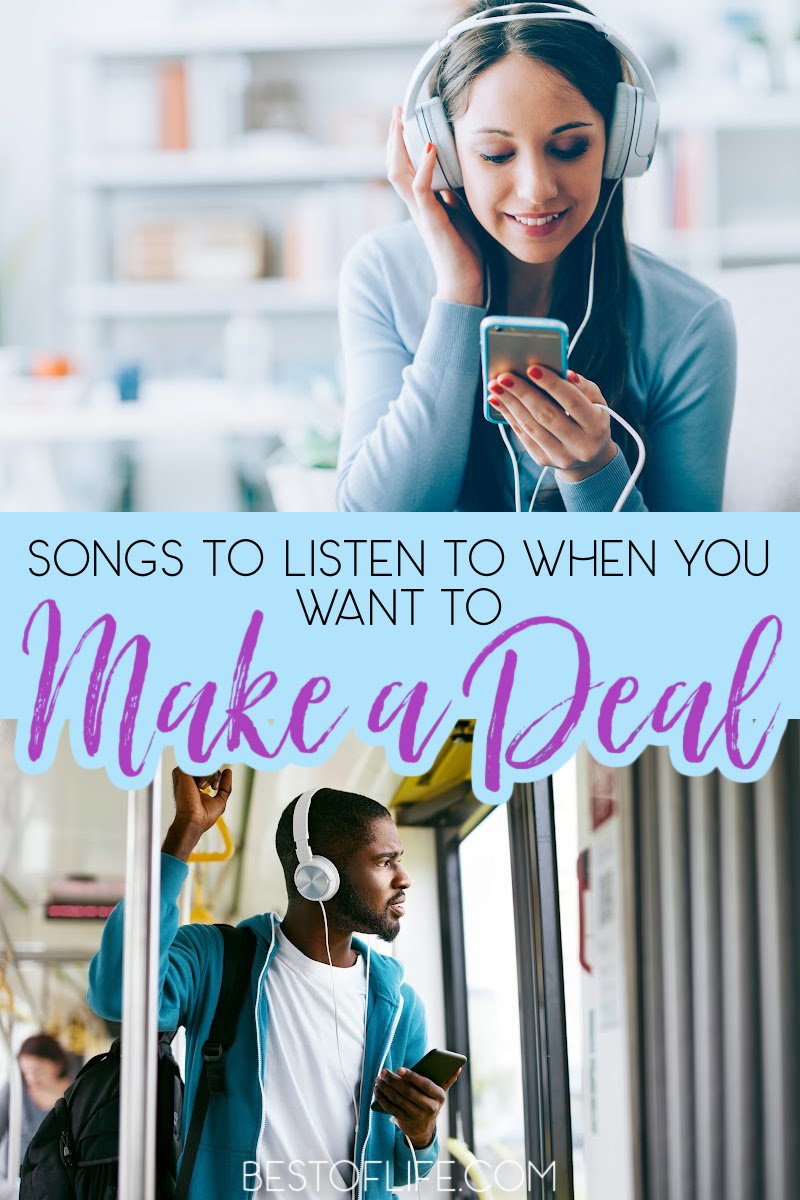 When you are about to make a deal, you need to be pumped up and ready to go! These are 10 songs that will get you pumped up to make a deal. You can make a
playlist
or pick and choose your favorites, one thing is for sure…you'll be ready to go and totally focused on getting things accomplished!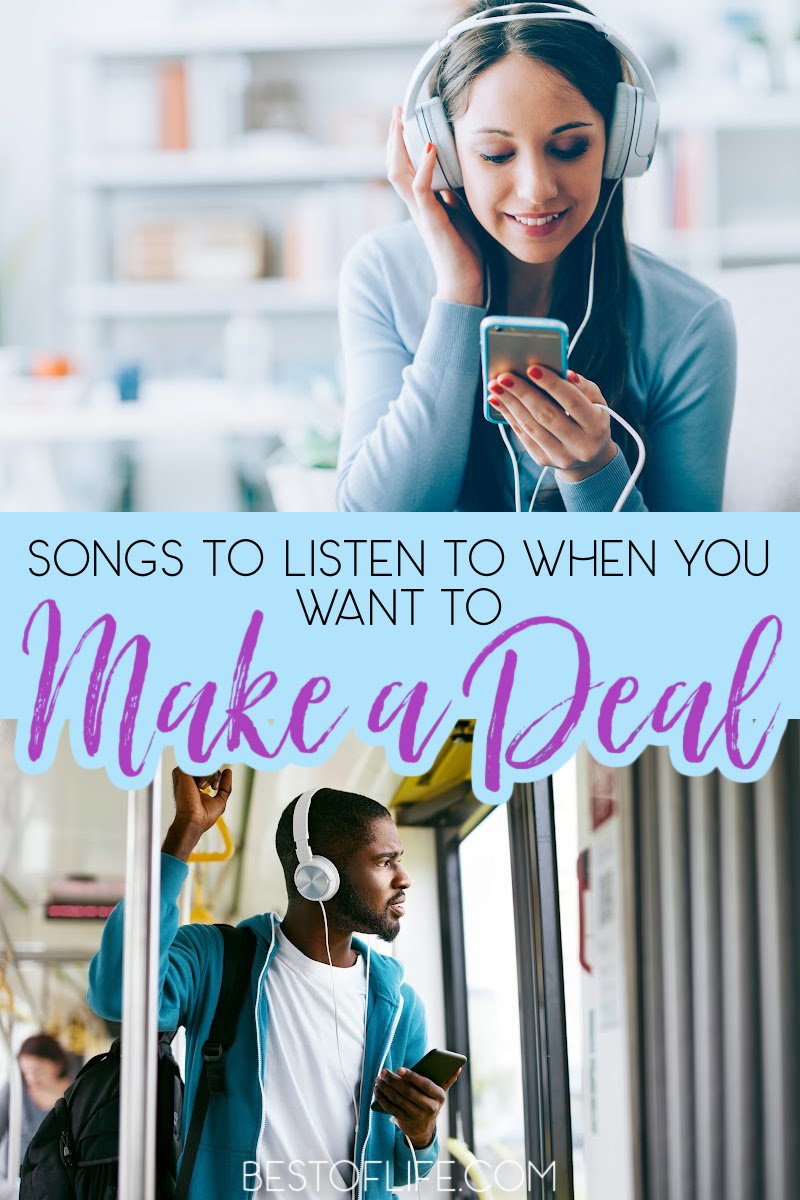 It's important to be pumped up when you want to make a deal! These are 10 songs you should listen to when you want to make a deal! You can listen to your favorite songs that get you pumped up to make a deal on your smartphone using Apple Music, Pandora, YouTube, Android Music, Beats, or even just regular old Mp3 downloads.
I usually listen on my computer because that's where I make my deals! I love my wireless headphones so I can bop around the house while I'm still connected and listening. I've also gotten some miles out of these noise cancelling headphones in the office when there's commotion and I'm trying to work.
10 Songs to Listen to When you Want to Make a Deal
Now back to the important stuff…the songs! These songs always get me pumped up to make a deal. I know that when I listen to these types of songs I'll be focused, excited, and totally ready to rock whatever project I'm currently working on.
Bodies | Drowning Pool
Okay, we're starting off strong. This is one of those classic rock songs that is very inspirational. It's fighting music for sure! You'll be ready to make a deal…or ten after rocking out to this one!
Thunderstruck | AC/DC
What could be better for a playlist of songs to listen to when you want to make a deal than AC/DC?!? They are definitely known for performing songs that will get you pumped up! This is a classic, perfect for getting in the right mindset for closing deals!
Bring 'Em Out | T.I.
I usually need something a little more upbeat in my playlists, so I had to include Bring 'Em Out by T.I. because it's fast, fun, and great for getting ready to make a deal.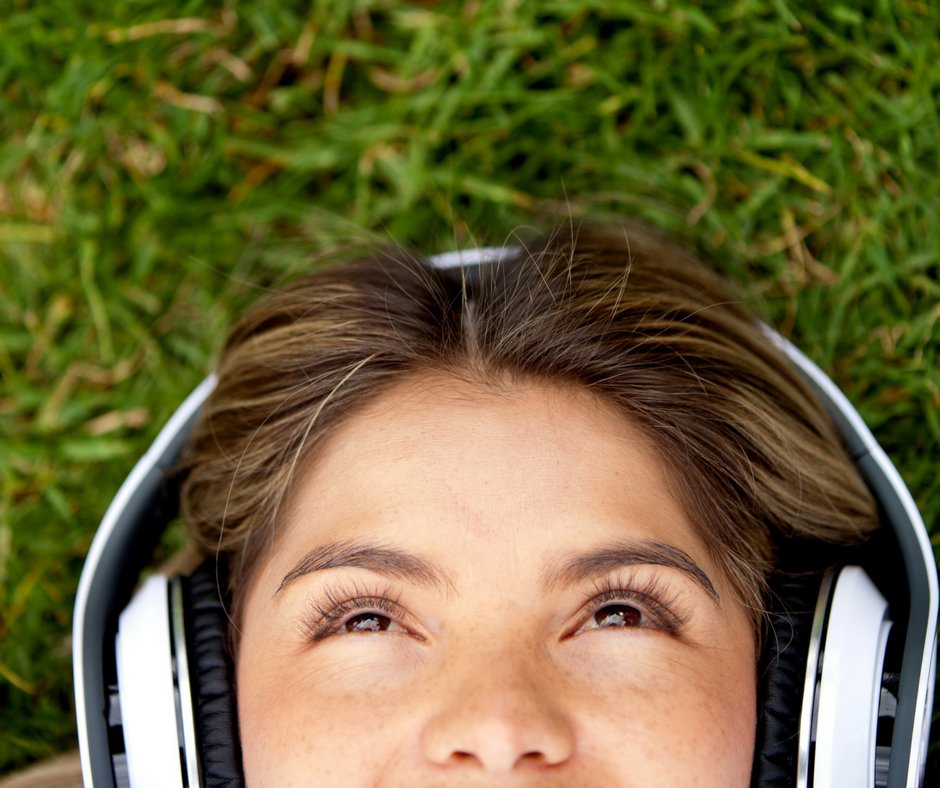 Enter Sandman | Metallica
This one isn't quite as peppy as the other ones but it's still good for getting pumped up! Metallica has that bold sound that just makes you want to get stuff done! Tune is and get focused.
Down With the Sickness | Distrubed
This has always been one of my personal favorites. It was on all of our sports mixes growing up and I just LOVE singing along and doing a little uncoordinated head banging to this one…
Headstrong | Trapt
I included Headstrong because it gets me in the perfect mindset to take on anything that might come at me. This song is great for getting ready to make a deal.
All The Above | Maino
A little more laid back and dull than some of my other picks but All the Above still has the right message coming through! You can skip it if you need a more intense playlist, but I enjoy having a variety of song choices ready to go.
Eye Of the Tiger | Survivor
Okay…you knew this was coming right? You can't get pumped up without Eye of the Tiger! It's the perfect (classic) song to get you ready to take on the competition. It doesn't matter if that competition is in the board room or on the playing field…this is a great song for motivation.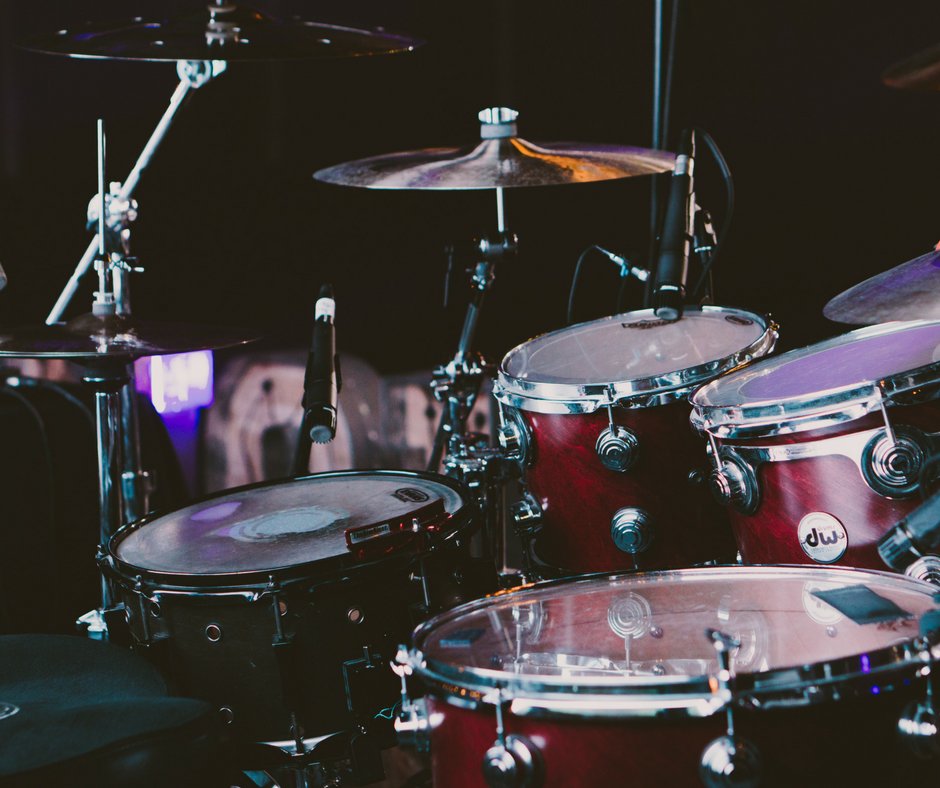 Remember The Name | Fort Minor
Remember the Name is usually my AFTER song…I like to listen to this one when I've been successful because I enjoy a little cocky self-indulgence when I've just done an excellent job at something important!
Lose Yourself | Eminem
Eminem is a little rough around the edges but Lose Yourself is a good song to get pumped up. This is great for listening to when you want to make a deal.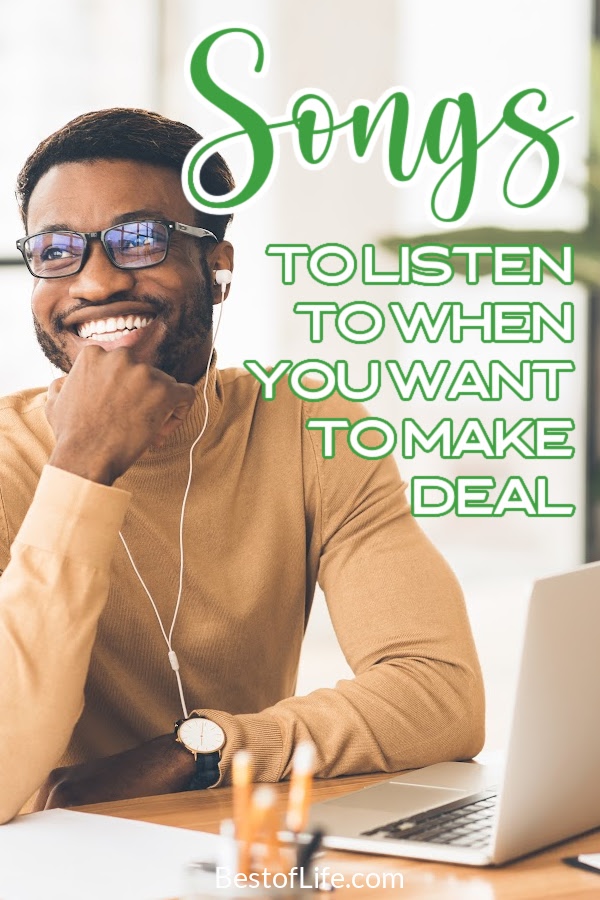 More Motivation
Powerful Quotes for Entrepreneurs | Quotes have the power to move mountains. These quotes have the power to motivate you for your day tackling the world of business.
Best Positive Quotes to Make you Smile | You can also use quotes just to help give yourself a stronger smile today.
Quotes for Kids to Motivate Them | Or to motivate the kids in whatever it is they are doing today to advance their future's.
Success Quotes for Men to Inspire Success | Success is not an easy thing to attain, or else we would all be successful. But all you need to do is put in the work to get where you want in life.
Positive Quotes for the Day at Work | Even if all you want today is to stay positive at work.