Netflix Shows to Watch After a Long Day at Work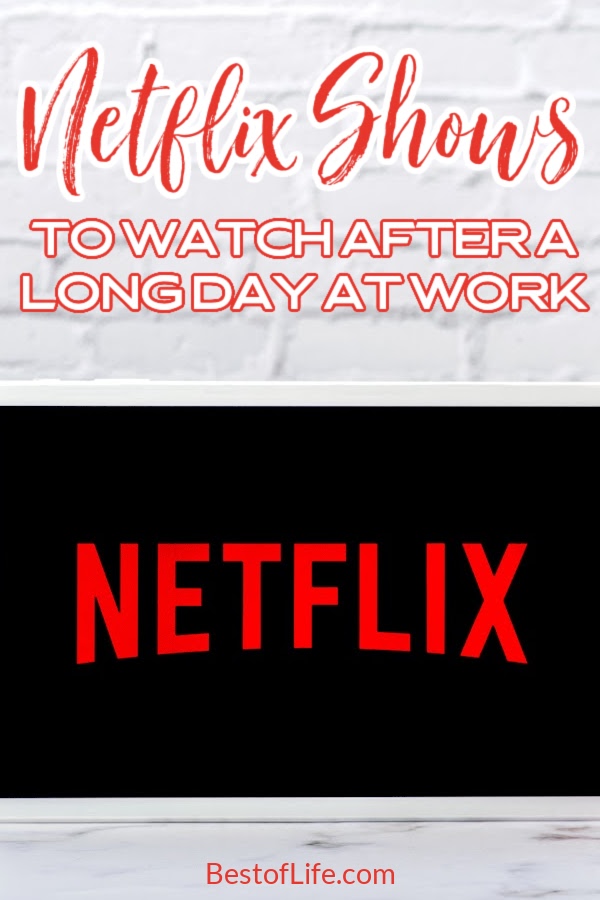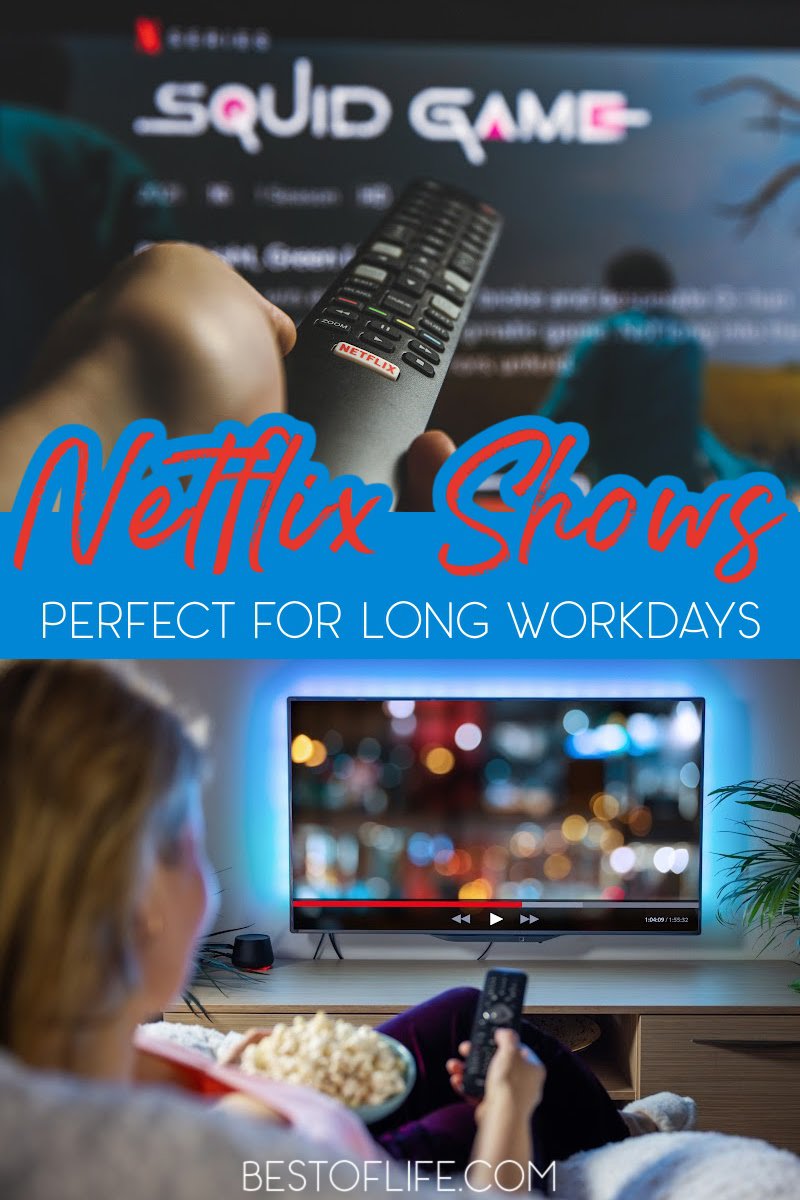 We all have bad days. Eventually, we make it home to rest and unwind. These are some of the best Netflix shows to watch after a long day of work. They will make you laugh, distract you, carry you away to a far-off land, and make you forget all about your long day at work!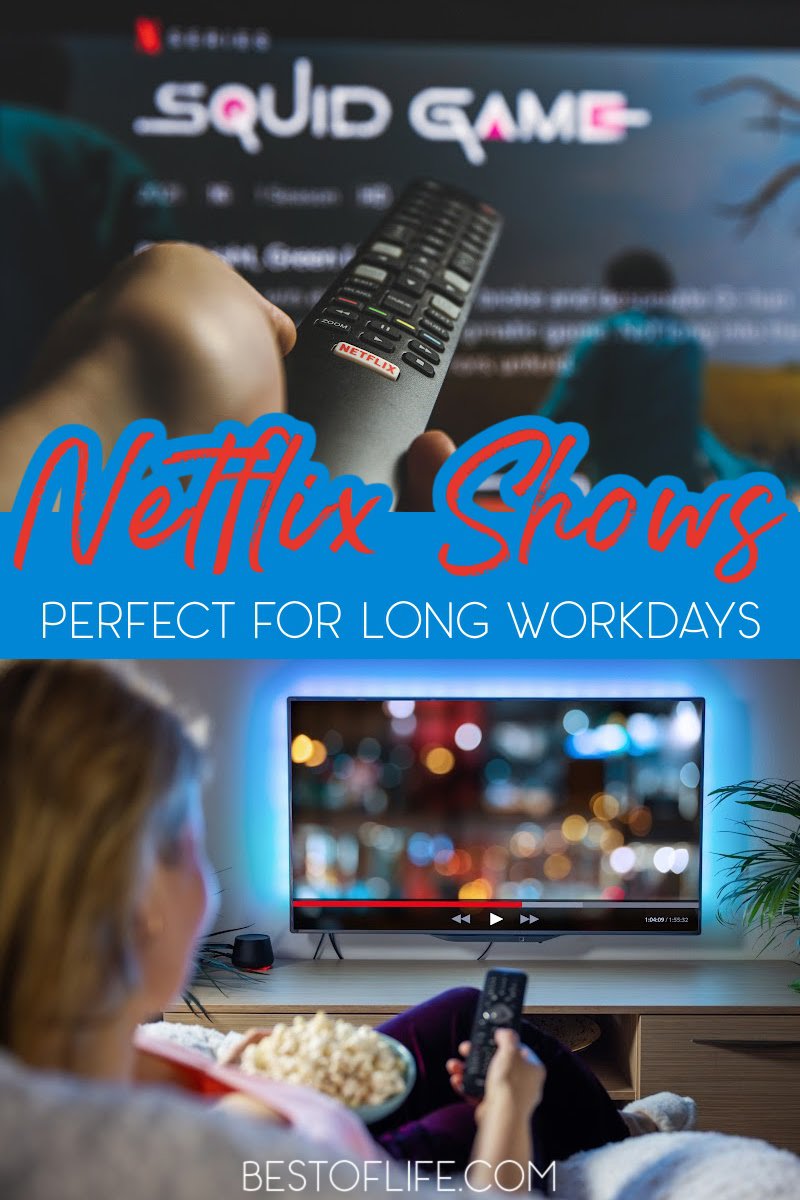 When you have a bad day at work there's nothing better than coming home to relax and unwind. These are the best Netflix shows to watch after a long day at work! Many of these shows are available for purchase on DVD. Of course, you can stream them online with any of your devices.
You can use a smartphone, a tablet or iPad, your computer, any gaming console that can connect to the internet, a streaming stick like Roku or Amazon Fire Stick, or you can watch them with a smart TV. The options for streaming Netflix shows are really broad in this day and age!
Sherlock
Sherlock is one of my favorites and totally binge-worthy Netflix shows. It's loosely based on the novels by Sir Arthur Conan Doyle but set-in modern-day London. The complex relationships that evolve throughout the show are part of the draw.
Another reason this is a great Netflix show to watch after a long day at work is the complexity of each puzzle. It's easy to get sucked into trying to figure out what will happen. Nothing is more fun than catching all of the puzzle pieces before they're revealed in the episode!
Parks and Recreation
If you haven't come across Parks and Recreation in some form or another over the years, it's time to check it out! This is one of those Netflix shows that is great for watching after a long day at work. It's set in a goofy office with some totally colorful characters.
They all have such a unique view of the world, and their problems are light and fun. After a stressful day at the office, this is a great show for a few laughs and some mindless relaxation.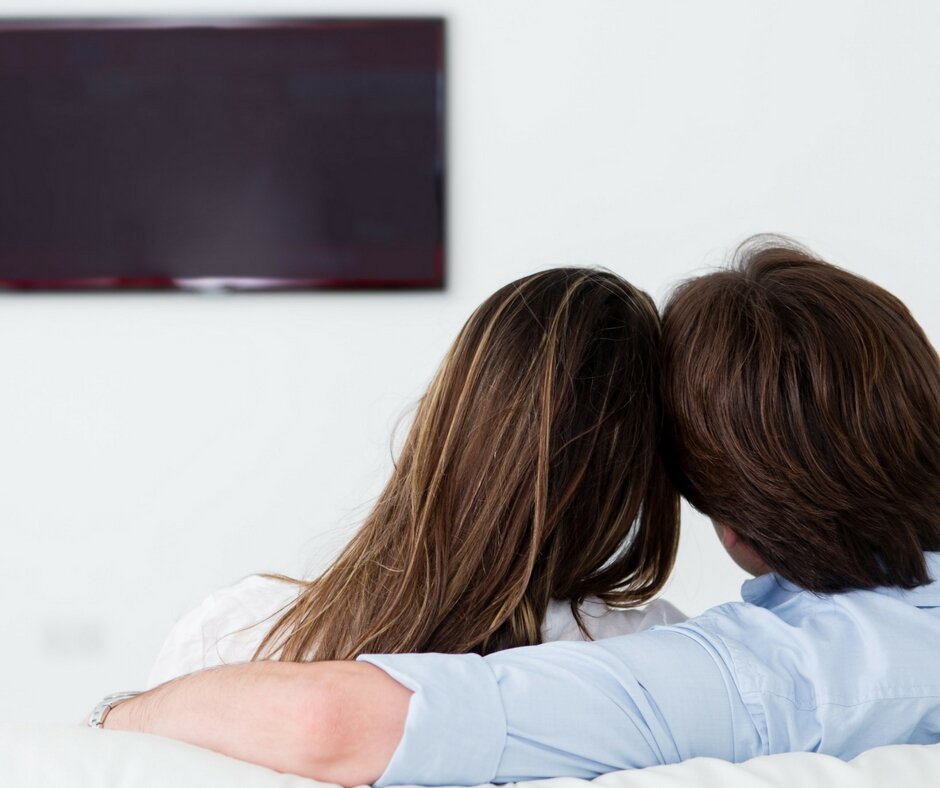 Freaks & Geeks
For a total throwback, I like to mix it up and watch some Freaks & Geeks episodes once in a while. If you are the kind of person who hates when Netflix shows don't have a bunch of seasons for you to enjoy SKIP THIS ONE! It's such a great show and I wish it would have run longer but alas; it only has a couple of seasons.
They're great episodes and great for watching after a long day at work but it will make you sad that there aren't more seasons to indulge in once you are hooked!
The Office
This one might seem counterintuitive since you are trying to find Netflix shows to watch after a long day at work but hear me out! The Office is SO funny. The original BBC version is a bit dry at first but once you get into it the appeal is obvious.
The American remake has nine seasons for you to binge on whenever the mood strikes and some of my best quotes come from The Office. It's funny, absurd, and relatable in an odd way. There are some characters here that will look familiar in your office; seeing these characters in a comedic way is therapeutic after a frustrating day.
Orange is the New Black
This hit Netflix series is back for its fifth season which means there are plenty of episodes for you to check out after a long day (or week) at the office. If you've never heard of Orange is the New Black, it's set in a women's prison.
It mixes the heavy issues with a dose of dark humor that will suck you in and keep you coming back for more!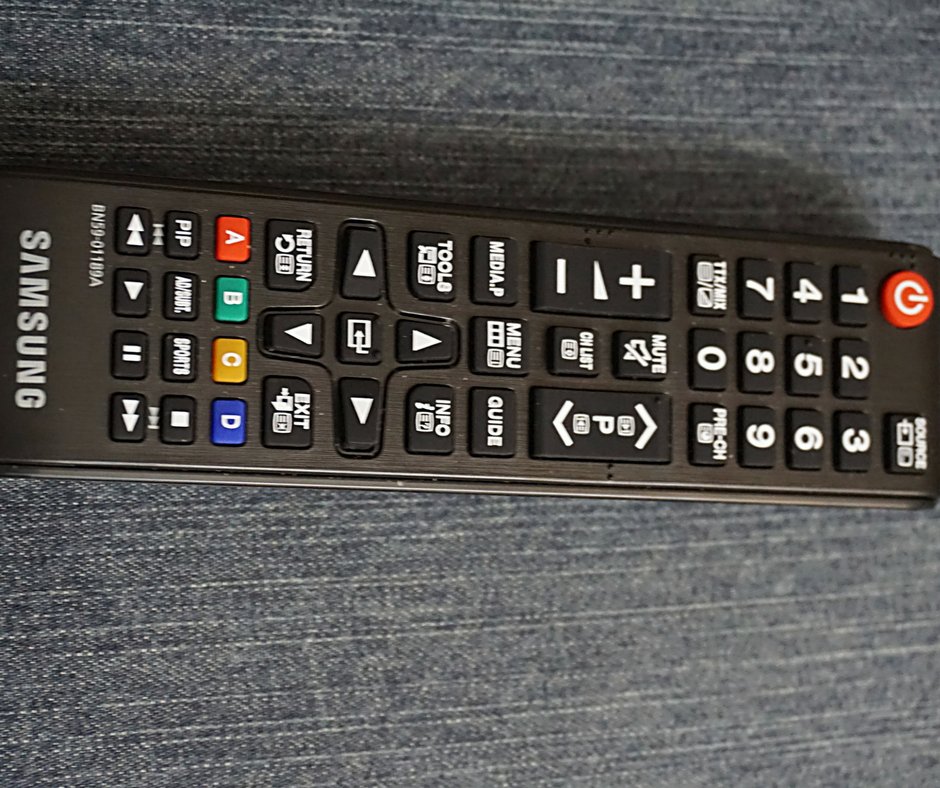 Master of None
If you haven't jumped on board this Netflix original, you are missing out. It's a show about the oddities of our daily lives. It's comical in an odd way that is not so in your face as other comedies on Netflix right now. There are two seasons on Netflix so there are lots of episodes to get you started!
A Series of Unfortunate Events
This new Netflix original is great even if you weren't a fan of the book series! This is one of those Netflix shows that is great for watching after a long day at work because it is engaging and a little offbeat. There's nothing predictable…unless you've read the books!
Patrick Wharburton narrating as Lemony Snickett is phenomenal while Neil Patrick Harris does an amazing job with Count Olaf. The casting alone for this show makes it a binge-worthy series in my book. It only has one season available right now which covers the first four books in the series in case you were a fan who wants to keep track 🙂
Archer
If you are looking for something totally ridiculous and animated, you can't go wrong with Archer. Talk about great Netflix shows for watching after a long day at work! Archer makes you forget about how dysfunctional your own work environment is when you see how bad their functions.
There are six seasons of Archer currently available on Netflix so you can watch your favorite episodes or start from the beginning and see how it has evolved over the years!
Arrested Development
If Arrested Development can't make you feel better after a long day at work, nothing can! This is one of those great shows that was under-appreciated during its live TV run, and it ended up being really popular on Netflix. After a few years, they brought it back for a reboot and now another season is on the way to Netflix!!
I love the oddities of this show, the family is adorably dysfunctional and totally out of touch with reality. Their antics and problems make them SUPER fun to watch.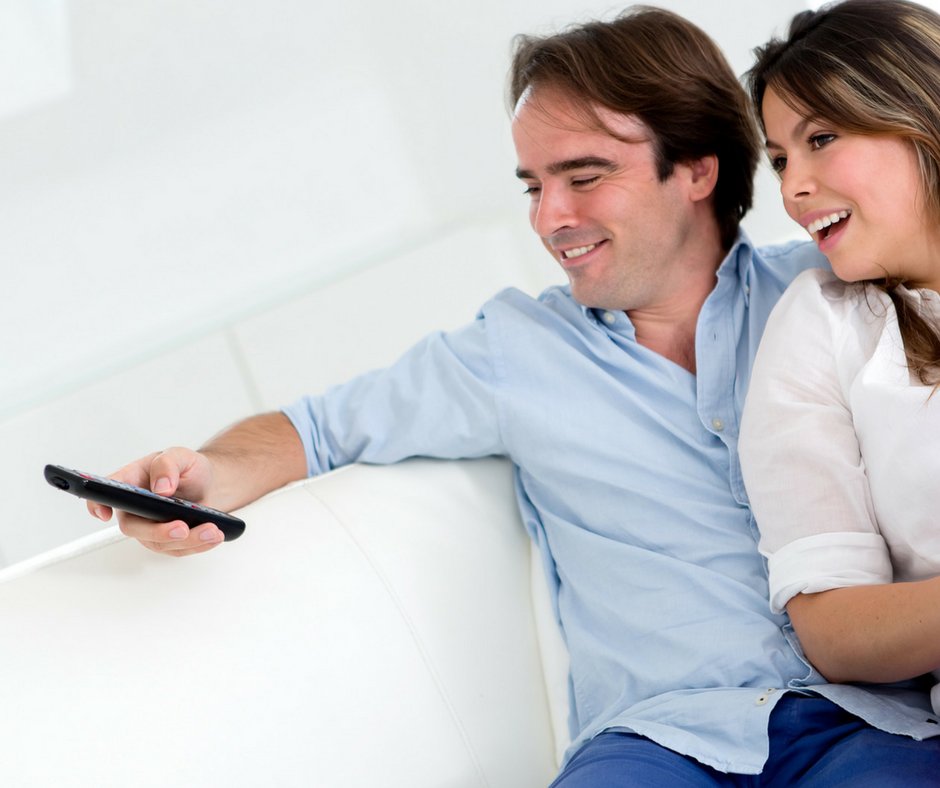 Mad Men
If you are looking for some Netflix shows that are great for watching after a long day at work AND include some pretty serious plot twists and subject matter, Mad Men is a great choice. There are seven seasons on Netflix now so you can start at the beginning and totally fall down the rabbit hole to see how it all started!
Drift away to a world of moral-less indulgences in the corporate world of the 1960s in America. You'll be shocked, entertained, and totally distracted from your 9-5 and the stress that comes along with it!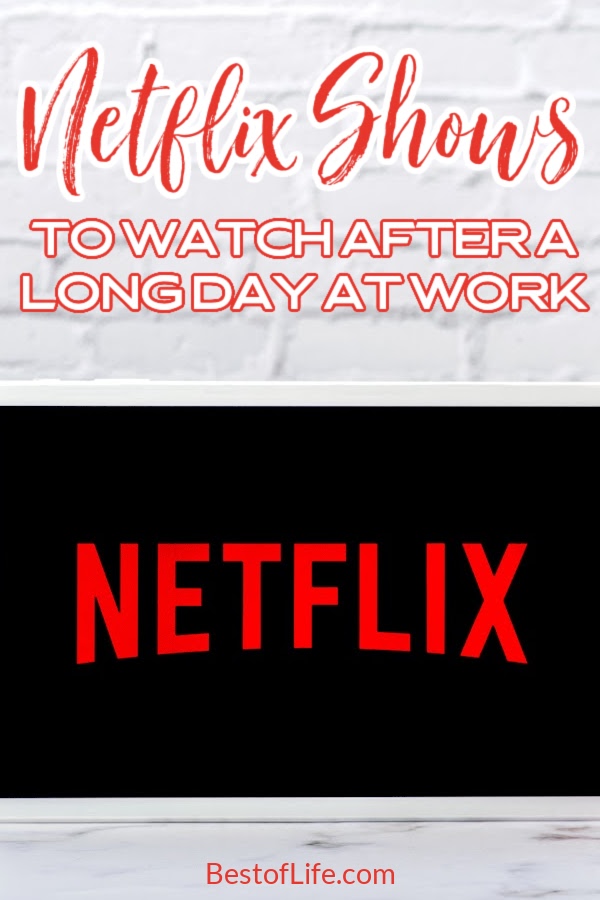 More Great Streaming Content
Best Stupid Movies to Watch on Netflix | Stupid movies are fun to watch when you just need to turn your brain off for a while, relax, and just consume absolutely nothing while also not sitting in a dark room alone.
Best Feel Good Movies on Netflix | Movies are powerful, they can change your mood on a whim. Feel-good movies are a great example. You can use them to lift your spirits in a pinch.
Feel Good Movies on Amazon Prime | Netflix isn't the only contender out there with original content you can consume.
Best Ways to Watch Game of Thrones Without Cable | Game of Thrones is a show that needs no explanation, but it may require a subscription.
Best Ways to Go Cable Free | Cutting the cord is a great way to save some money every month. You can let streaming services carry you the rest of the way.