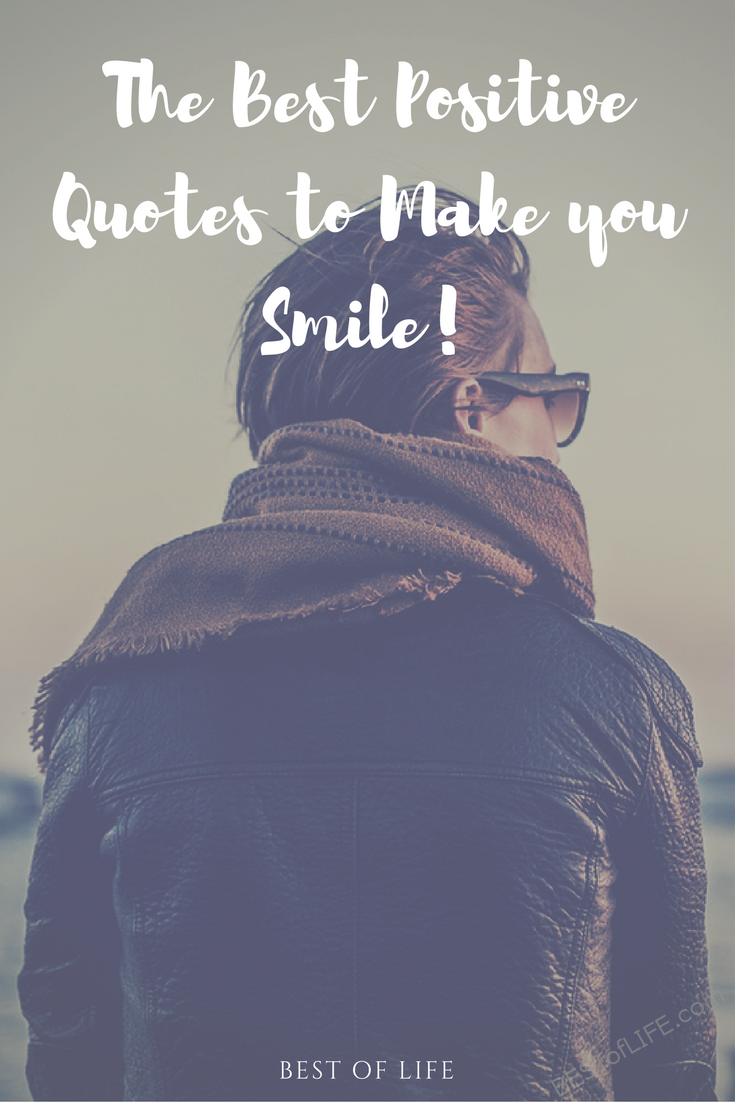 Why is it that quotes are such a popular thing searched on the internet? It's because we all need a little inspiration from time to time. Positive quotes have the power to turn a bad day into a good day, make us smile, laugh, or get that cry out that we needed so desperately. Like wine, quotes become better with time. A glimpse into the history that looked familiar to our present is showcased in just a few words and we can't get enough of that.
Some quotes make you think, some are great when you need a boost, these are the best positive quotes to make you smile. Smiling is, as they say, the best medicine!
By now you might have figured out that I love a good quote. Short little bits of encouragement, funny reminders, and even thoughtful pieces of advice can take on a whole new meaning when they are needed most. The best positive quotes to make you smile are great for anytime, who doesn't need a reason to smile every now and then?!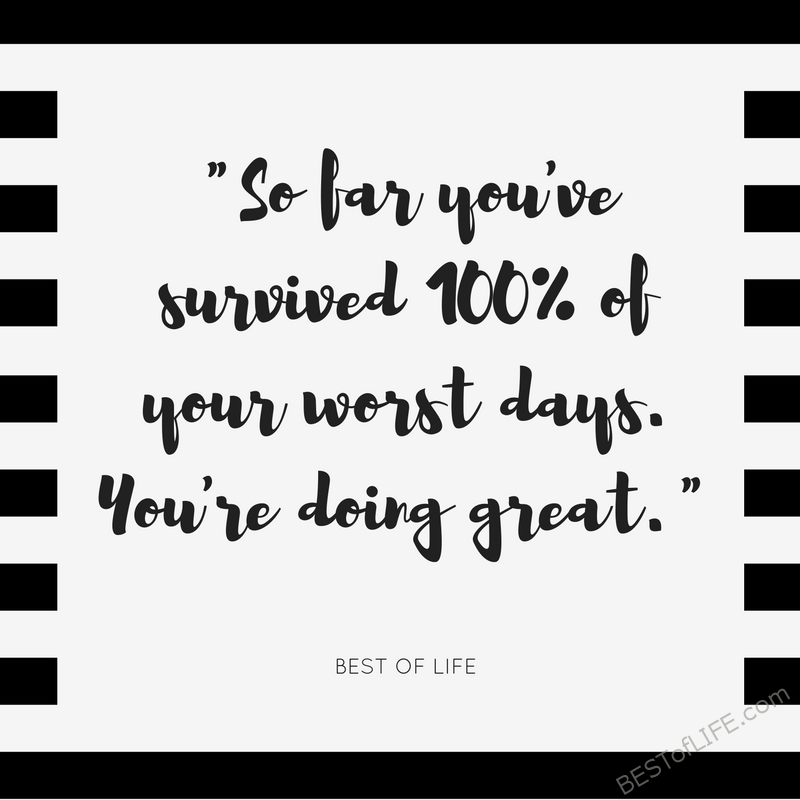 "So far you've survived 100% of your worst days. You're doing great."
This always makes me smile. On good days it reminds me of the bad times I've made it through and on bad days it shows me that nothing has stopped me so far! As far positive quotes go this one has got it all.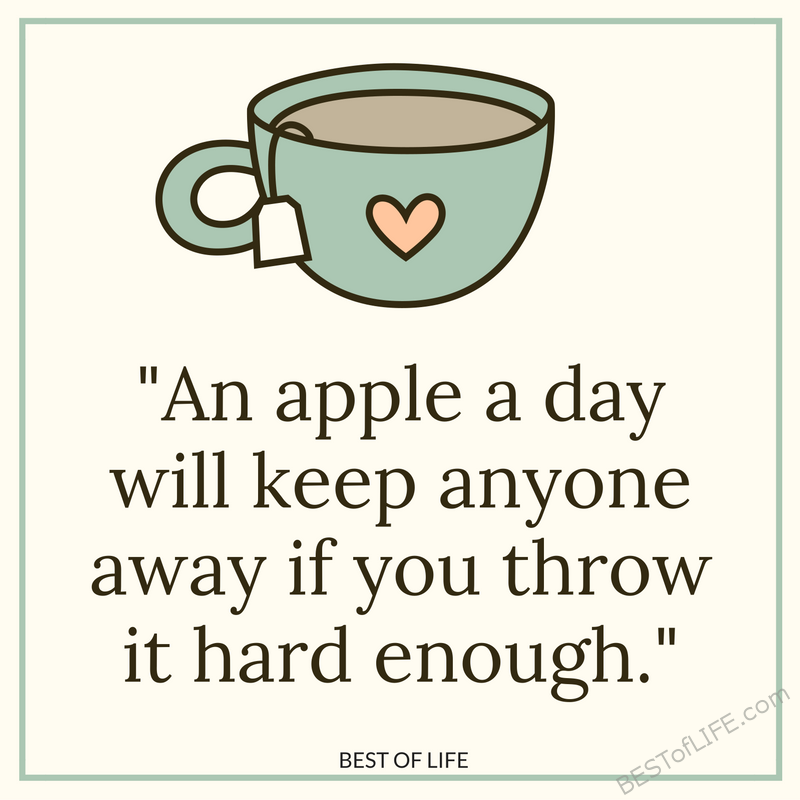 "An apple a day will keep anyone away if you throw it hard enough!"
How can you read this and not be smiling. I'll admit it's not the most positive of quotes but hey, every now and then we're allowed to want to throw things, right?!? It's the actual throwing that is frowned upon.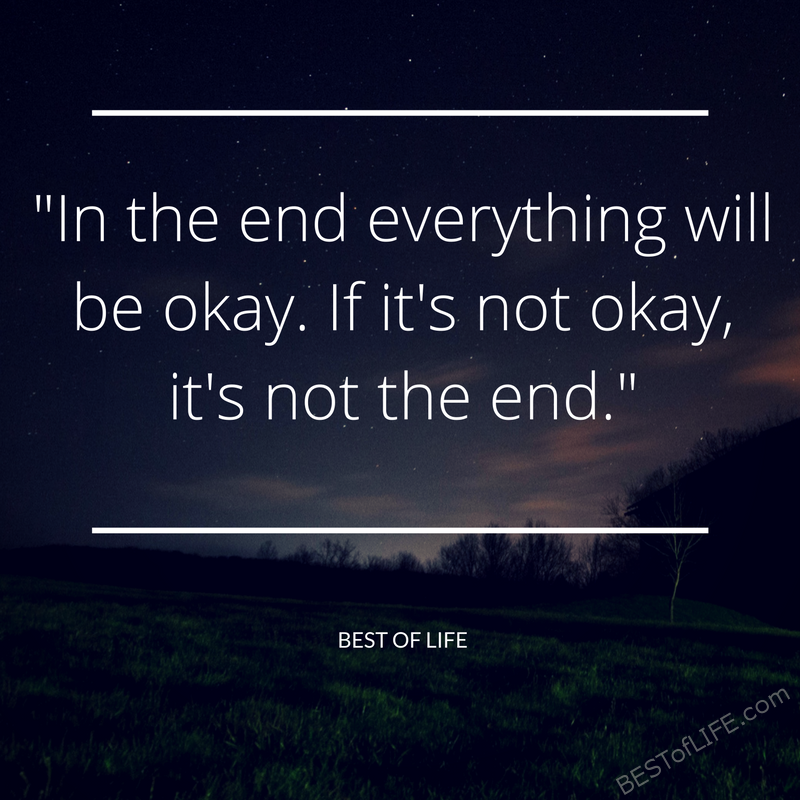 "In the end everything will be okay. If it's not okay, it's not the end."
This one makes me smile because I worry A LOT about everything being okay. It's always a good, quick, easy reminder that it's never going to be okay until it's all over.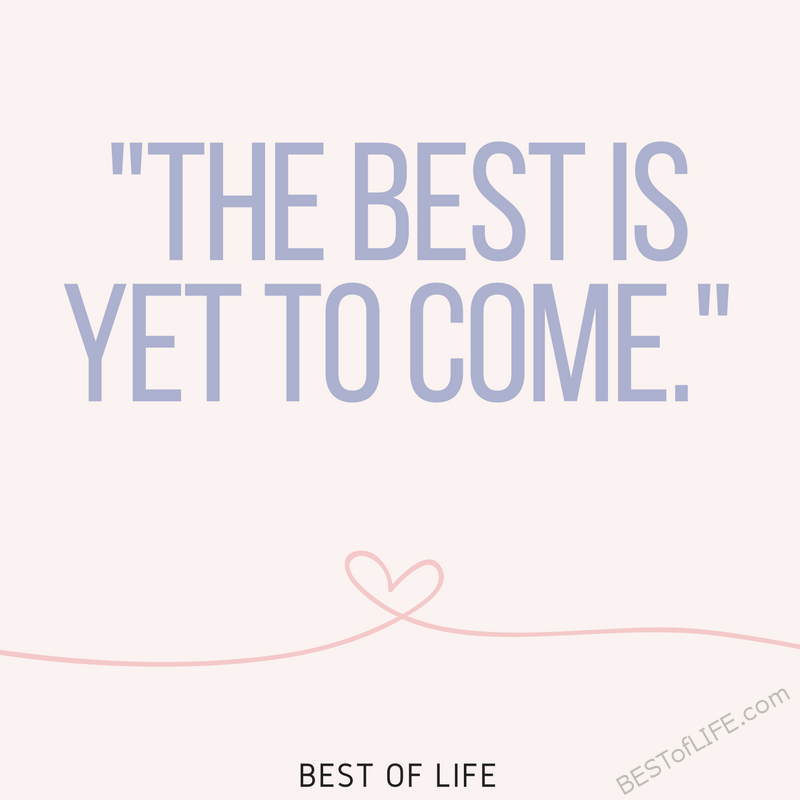 "The best is yet to come."
I love thinking about all the amazing days that I never saw coming. I didn't know exactly when or how my life was going to work out and all of those amazing and perfect surprises along the way are what make life great.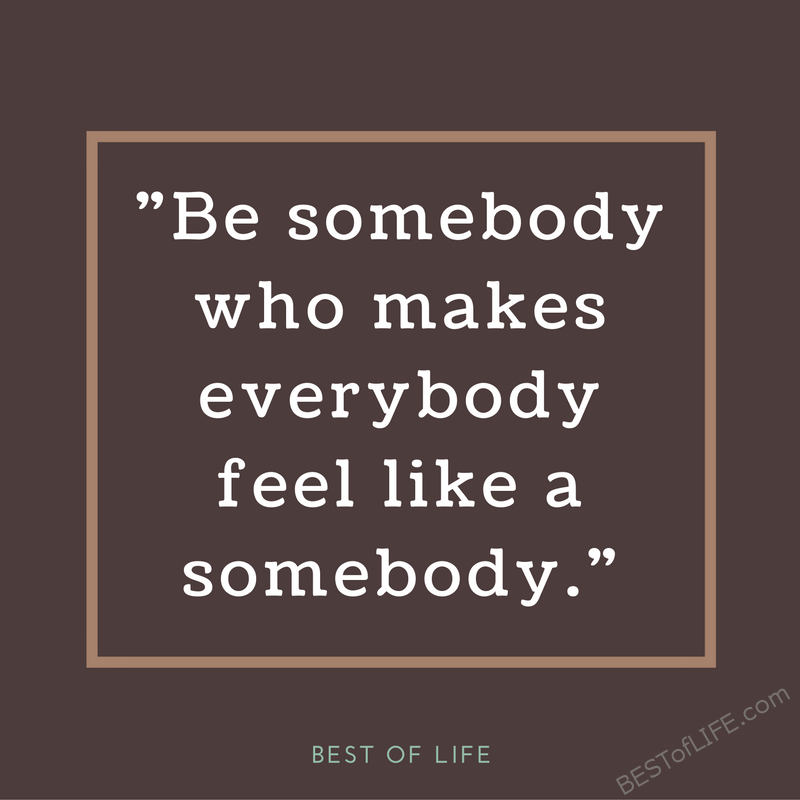 "Be somebody who makes everybody feel like a somebody."
This is one of those great positive quotes that can really snowball. If we all just went about our days thinking that we would do this the world's problems would be solved in no time!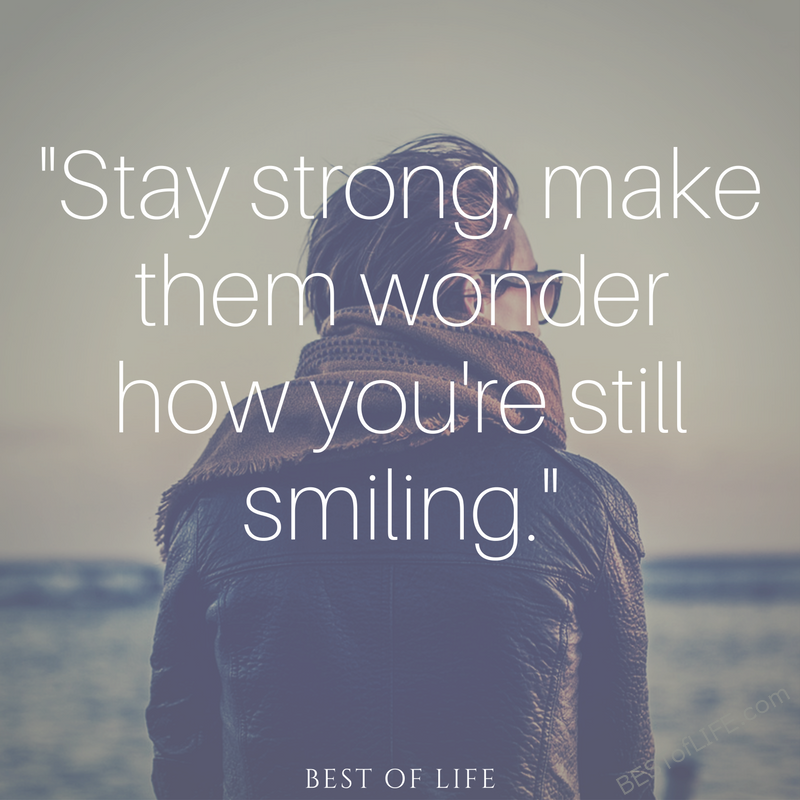 "Stay strong, make them wonder how you're still smiling."
Nothing better than smiling just to fake it through a bad situation! When the people around you just want to see you fail it's a great feeling to just keep smiling and powering through. It makes the success at the end so much sweeter!
Save
Save