Starbucks No Coffee Copycat Drink Recipes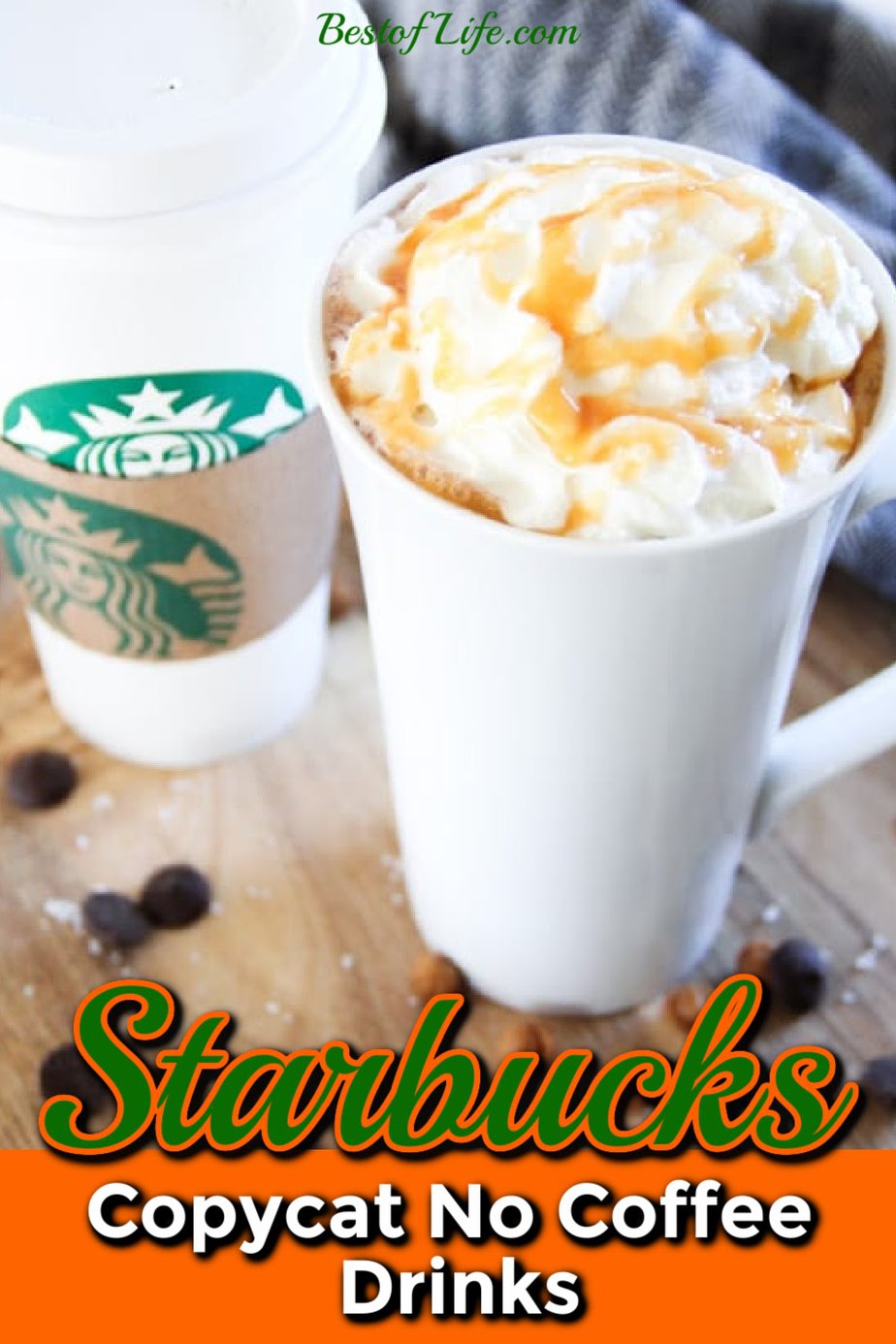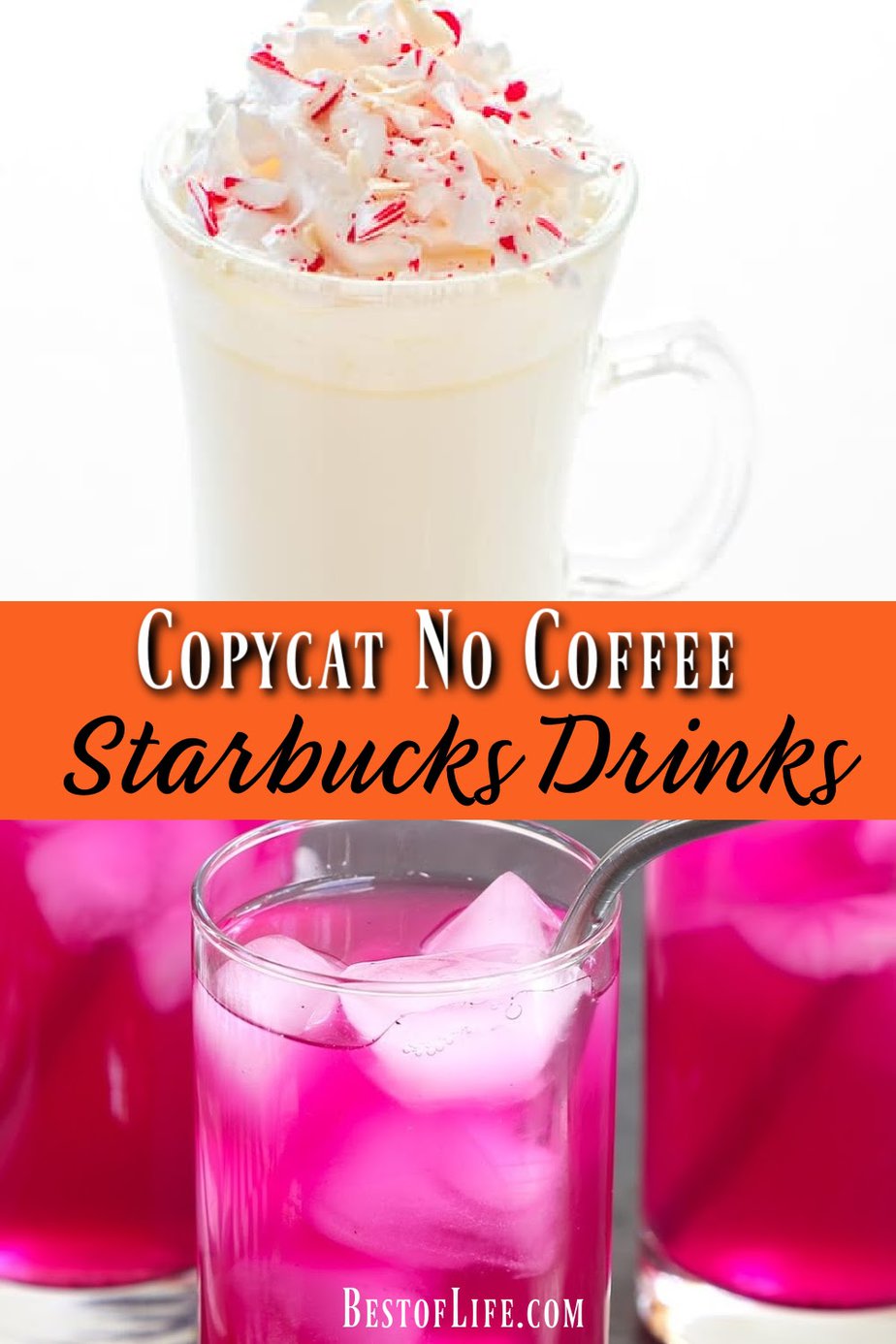 There is a reason Starbucks usually has an extensive line in the morning and mid-afternoon. The drinks are absolutely amazing. However, some people are not fans of coffee. Still, they are lining up in droves at Starbucks. It is obvious that Starbucks is great at making drinks, even without coffee. These drinks are fruity, delicious and can even be healthier for you. However, that line is still long. Luckily, you can learn to make these drinks at home with some Starbucks no coffee copycat drink recipes.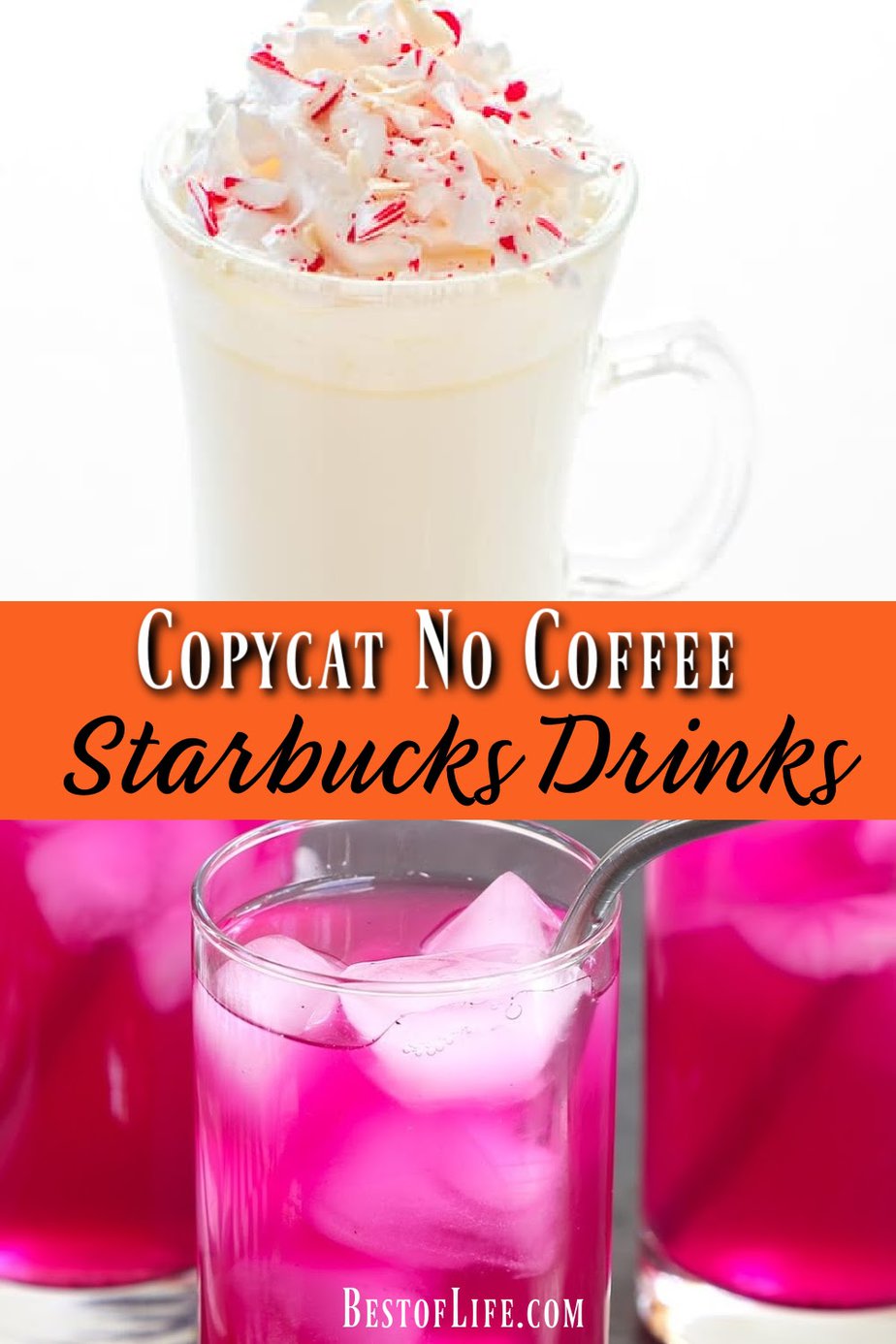 Making Starbucks no coffee copycat drink recipes are easier than you may think and can save you a lot of time since there is no line at home.
Did we mention that the line gets long at Starbucks? There are so many Starbucks copycat recipes out there. That means you can make that caramel macchiato at home and no one will charge you extra for more pumps of caramel sauce.
Of course, if you are not doing it upside down you are doing it wrong. Still, you do not have to be in love with coffee to enjoy Starbucks drinks.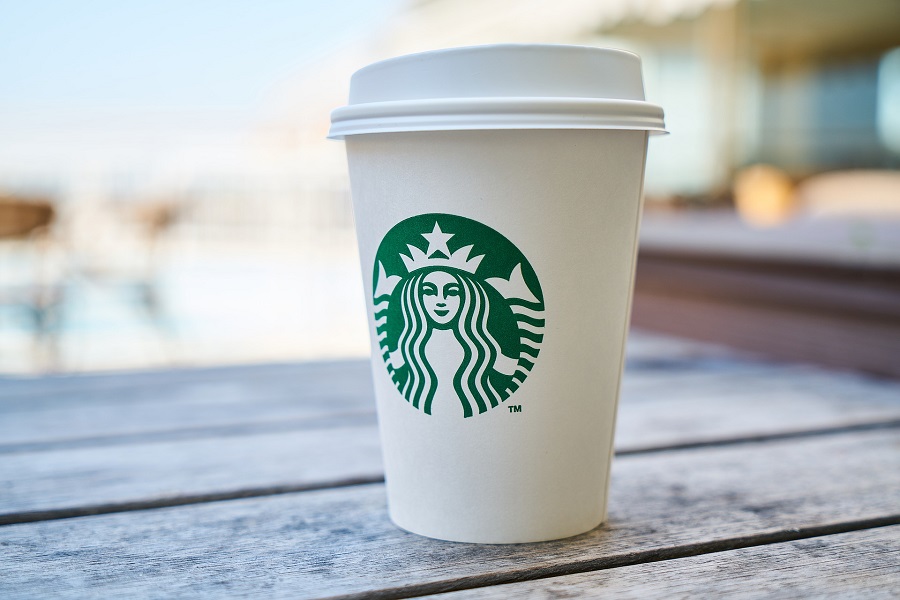 Instead, you can use Starbucks no coffee copycat drink recipes at home. No line, no judgement, no extra costs, and no coffee. You are in control when you make your own Starbucks drinks.
Cotton Candy Frappuccino | Starbucks Secret Menu
Passion Tea Lemonade | Frugal Coupon Living
S'mores Frappuccino | Modern Homeschool Family
No Coffee Pumpkin Latte | All Recipes
Salted Caramel Hot Chocolate | Bright Green Recipes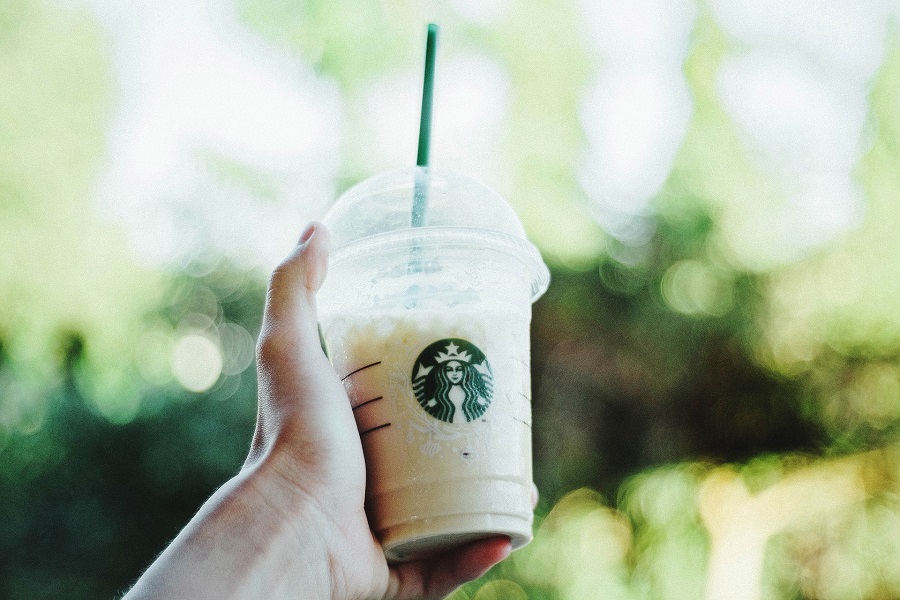 Fraps, Fraps, and More Fraps
Many of the drinks at Starbucks that don't have copy are Frappuccino. There are recipes for fraps that have coffee, but it's not required.
You can make as many as you'd like. You can make a pumpkin spice frap or a cotton candy frap, and both will be amazing.
Pumpkin Spice Frap | Bargain Briana
Pink Drink | Everyday Shortcuts
Peppermint White Hot Chocolate | Cooktoria
Vanilla Bean Frappuccino | Maebell's
Mango Dragon Fruit Refresher | Izzy Cooking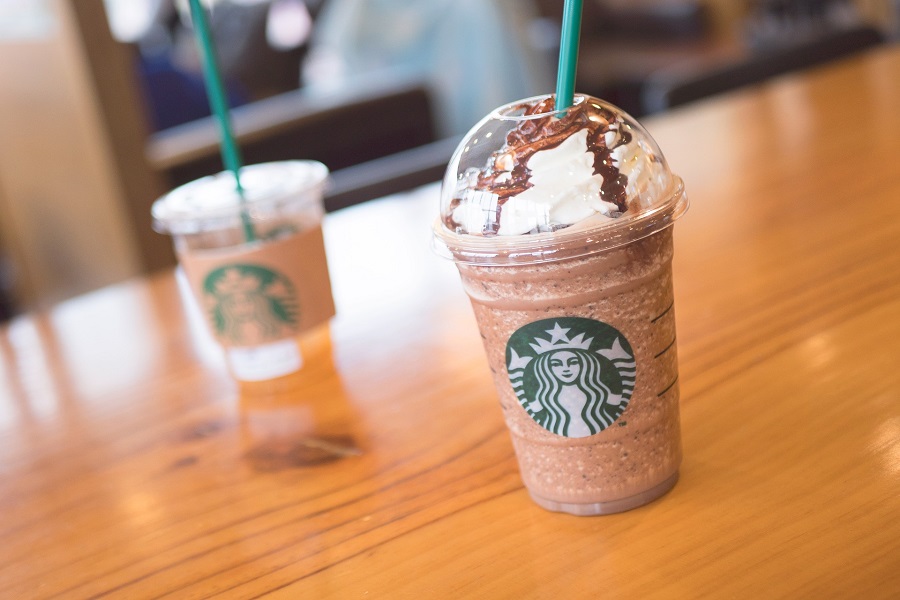 Starbucks No Coffee Copycat Drink Recipes
These recipes will produce an exact copy or something close enough to it. The best part is you don't have to wait in any lines at home.
However, the ingredients might cost you more than a single cup at Starbucks. But then again, you will have enough to make multiple drinks.
The savings won't be found in one cup, but you will find the savings after your third or fourth drink.
Salted Caramel Frappuccino | Creme de la Crumb
Unicorn Drink | Brooke Lark
Keto Starbucks Frap | Sweet as Honey
Butterbeer Frap | Eat This Up
Very Berry Hibiscus Refresher | The Tasty Bite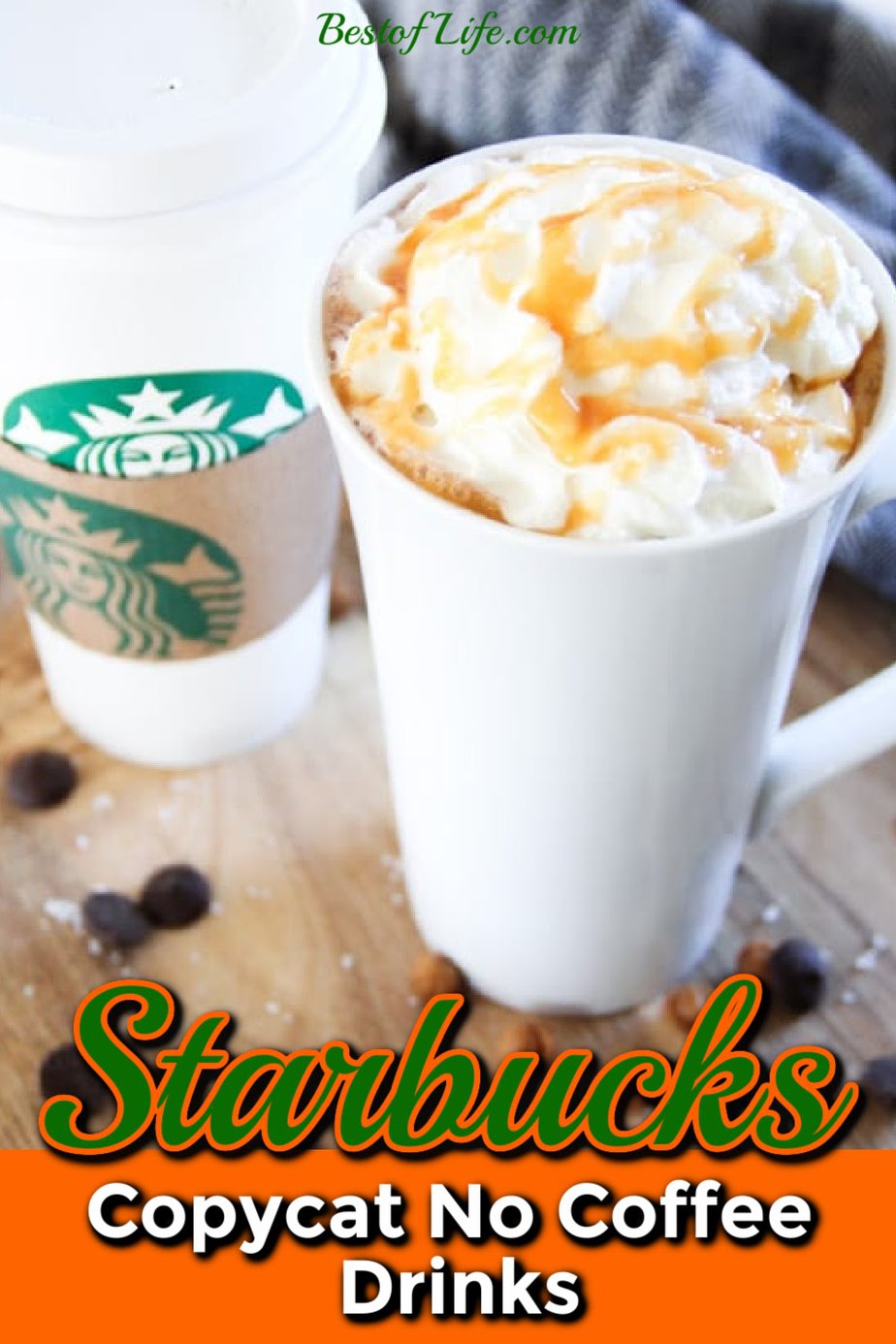 More Fun Recipes
Best Starbucks Copycat Drink Recipes
Starbucks Iced Coffee Drinks to Make at Home
Best Beer Cocktail Recipes | List of Beer Cocktails
Christmas Morning Punch Recipes Kids Will Love