15 Free Things to do in Denver for Kids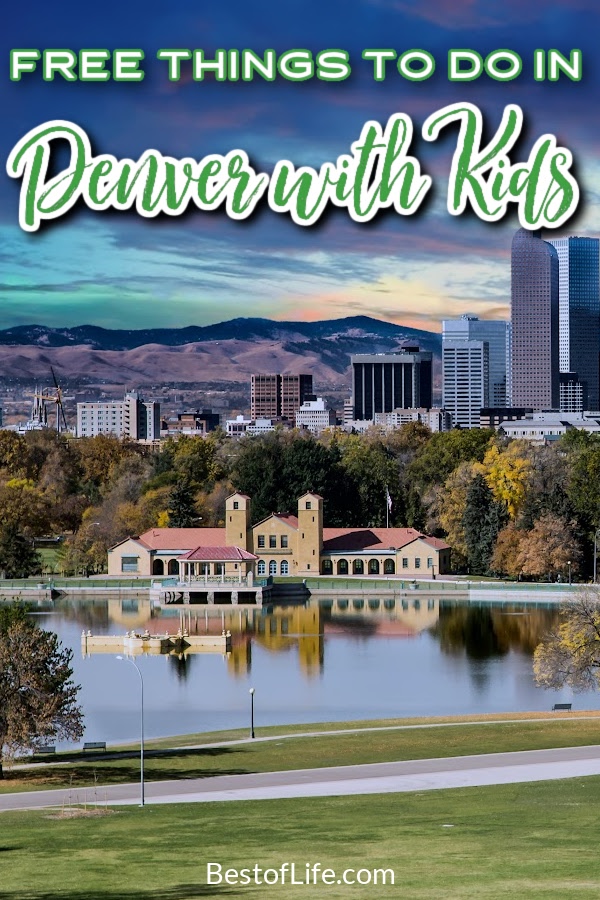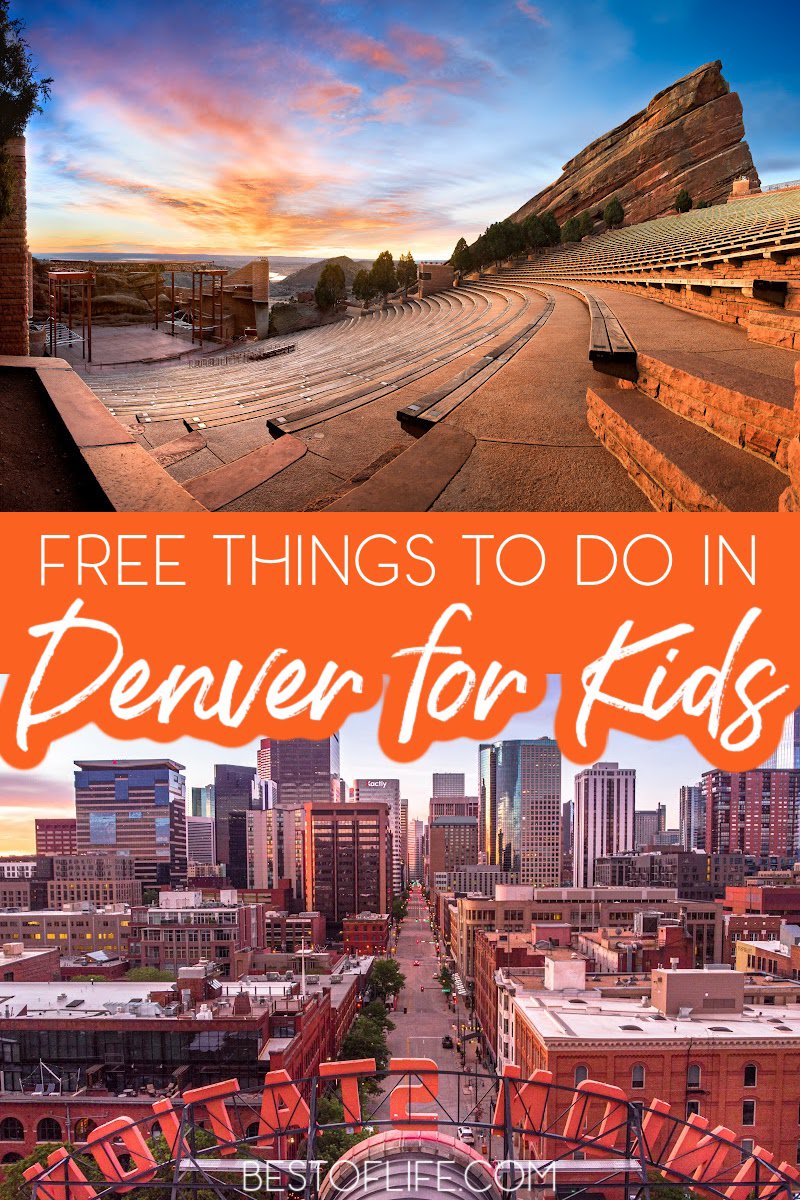 Denver is filled with things to do for people of all ages. (The gorgeous snowy mountain backdrop doesn't hurt, either!) Even when traveling as a family, there are plenty of free things to do in Denver for kids that can fill your vacation with fun and memories.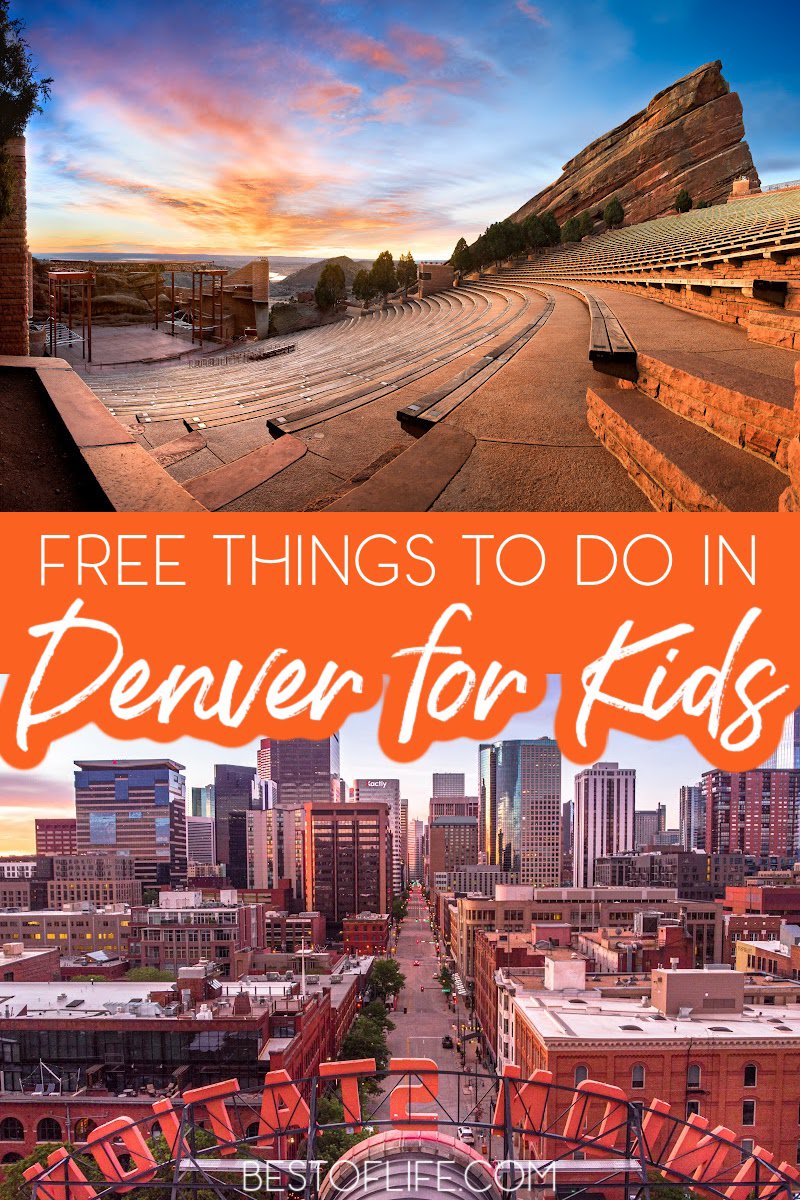 Finding the best free things to do in Denver for kids is not only a great way to fill a schedule, it's also a great way to learn about the area and discover its many secrets. Put on your walking shoes and start exploring! Denver isn't necessarily known as a luxury vacation spot, but that doesn't mean it's not worth visiting.
Not only is the city filled with things to do, but it's also filled with things for families to do as well. The first thing you'll notice about Denver, Colorado is the stunning backdrop filled with snow-covered mountain peaks. As you explore the city (fully packed and prepared).
You'll find that the luxuries are there — they just aren't as well-known yet. When you bring your family, you can fill your time with things that will allow you to enjoy the scenery and won't cost you a dime. In fact, there are many free things to do in Denver for kids that will let the entire family join in on the fun.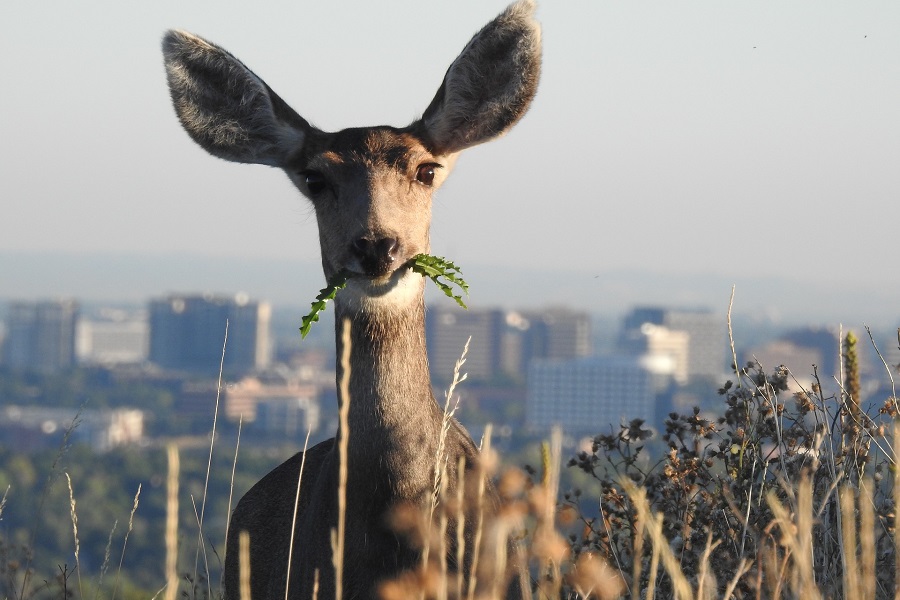 Free Things to Do in Denver for Kids | Nature Walks
Taking a trip to Denver, Colorado would be a waste if you don't explore the nearby nature. Take the kids on a hike or a nature walk through the foothills or head to Lookout Mountain. No matter which route you choose to go, it will surely be an amazing day.
Money, Money, Money!
The United States Mint in Denver is a great place to learn about money and how it's made. Bring the kids along on a 45-minute tour that the US Mint in Denver offers for free. Not only will you learn about how money is made, but you also won't have to give up any of yours to get in.
Denver Museum of Nature & Science
The many different museums in Denver offer free admission on select days throughout the year. One museum that participates in free admission is the Denver Museum of Nature and Science. This museum has everything from dinosaur bones to space exploration activities for you and your children to enjoy.
Children's Museum
The Children's Museum of Denver at Marsico Campus is specially designed for children to explore and learn. While it usually does come at a cost of admission, the first Tuesday of every month is free from 4-8 pm.
Hammond's Candies Factory
Almost everyone loves some sort of candy or sweet treat, and Hammond's Candies sure makes a lot of them. The Hammond's Candies Factory offers free tours so you can see how candy is made.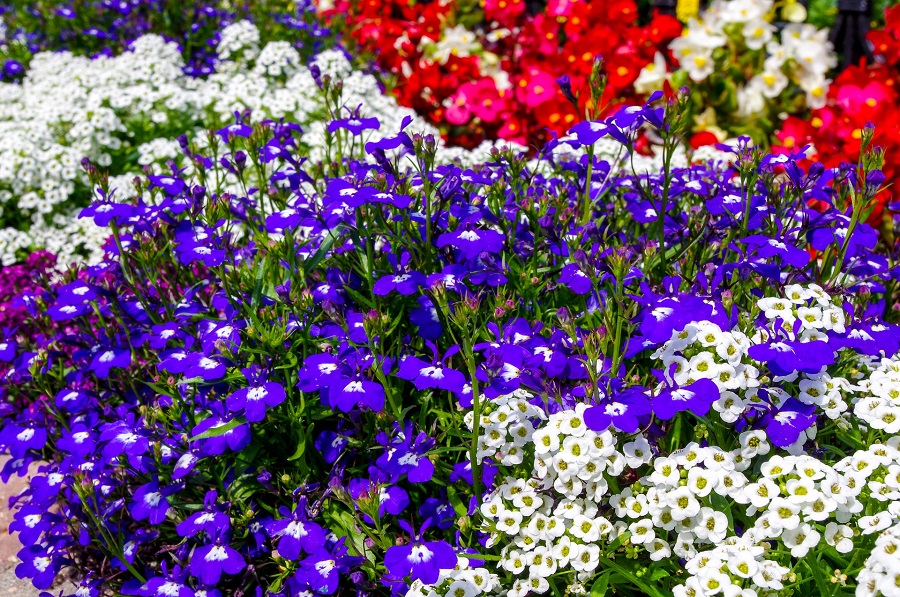 Free Things to Do in Denver for Kids | Denver Botanic Gardens
During select seasons (usually spring and summer), the Denver Botanic Gardens opens its gates to the public. There are 24 acres of nature to explore, plus a special children's play area. The play area boasts a garden specifically for kids, a small splash river, and an easy hiking path.
Union Station
In 2014, Denver's Union Station underwent a renovation that brought the entire building back to life. Now, when the weather is warm, you can enjoy the seating areas, the architecture, and the splash fountains. While you don't need to board a train, your children will love to watch them come and go.
Millennium Bridge
After you've explored Union Station, you can take a walk across Millennium Bridge. The bridge connects Platte Valley District to Lower Highland and offers amazing views of downtown Denver. Once you've made it to Lower Highland, do some shopping with the money you've saved on activities.
Summer Movies
Denver, like many other cities and towns, offers free family movie nights during summer. But, unlike many other cities and towns, the parks these movies are played in are so spectacular, you might find yourself glued to the scenery rather than the screen. Pack your own meal, sit back, and enjoy!
Parks
The parks aren't only for summer movie nights in Denver, Colorado. There are many parks for you to explore with your children that will surely fill a day with fun for them and relaxation for you. One of the best parks in Denver is Washington Park which has a boathouse, flower gardens, and plenty of nature to explore.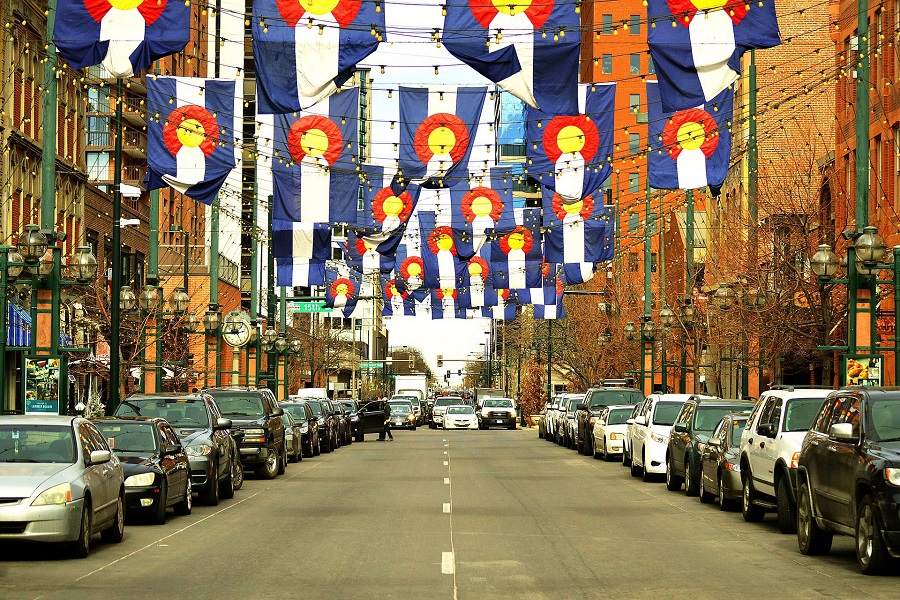 Free Things to do in Denver for Kids | Festivals
There are many free festivals throughout the year in Denver and they make for great things to do with children in the area. One of the most popular family-friendly festivals is the Cherry Creek Arts Festival which showcases art, food, and entertainment from the area.
Public Art
Speaking of art, there are plenty of art installations that are open for the public to enjoy and that will make for fun outings. One of those art installations is the 40-foot-tall blue bear at the Denver Performing Arts Complex.
Visit the Mile High Step
Denver is known as the mile-high city because the state capitol sits one mile above sea level. Actually, it's the 13th step outside of the capitol building that sits exactly one mile above sea level. It's a fun fact to share with your children as you explore the beautiful building and area.
Red Rocks Park
Another wonderful way to spend the day with the kids is at Red Rocks Park and Amphitheater. This park has a famous outdoor concert venue where The Beatles played as well as U2 and other bands. During the summer, the concert venue still hosts concerts but the park is free when there aren't any concerts.
Denver Zoo
There is nothing like a day at the Zoo with your children. Take them to the Denver Zoo on select days throughout the year for free admission. The zoo is home to many different animals but it also offers small playgrounds, picnic areas, and even a rotating art exhibit.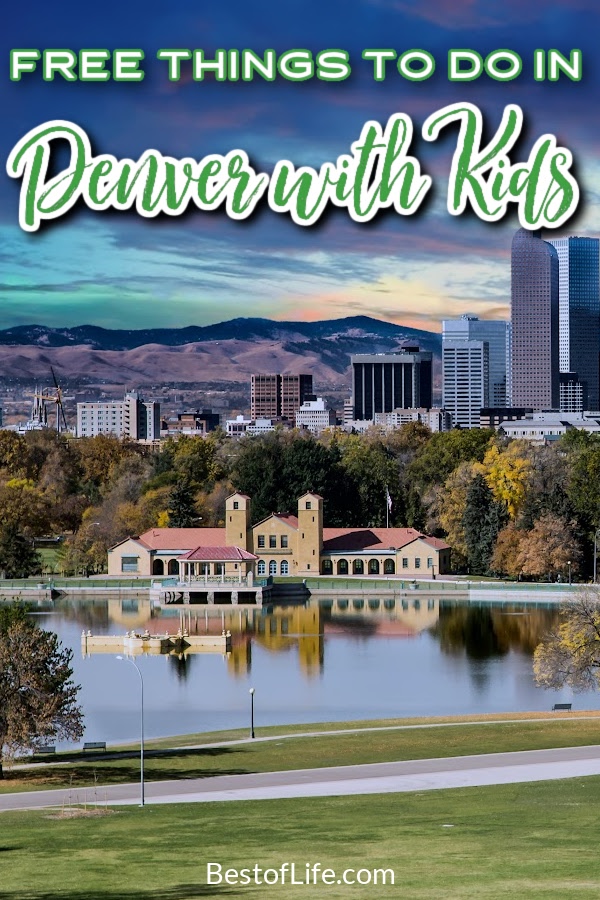 More Travel Ideas
Things to See in San Francisco at Night. | San Francisco is like an entirely different city once the sun goes down.
Free Things to Do in Chicago for Kids. | Denver isn't the only place to visit with kids or as a family.
Free Things to Do in Orange County with Kids. | Orange County is the perfect place for families to enjoy.
Best Restaurants in San Diego to Go to with Kids. | You may be wondering where to grab a bite in San Diego that serves up what kids enjoy as well.
Things to Do in Hilton Head for Adults. | Hilton Head is often seen as a place for kids and that's it. But there are plenty of ways for adults to enjoy at Hilton Head.