10 Best Backyard Games for Parties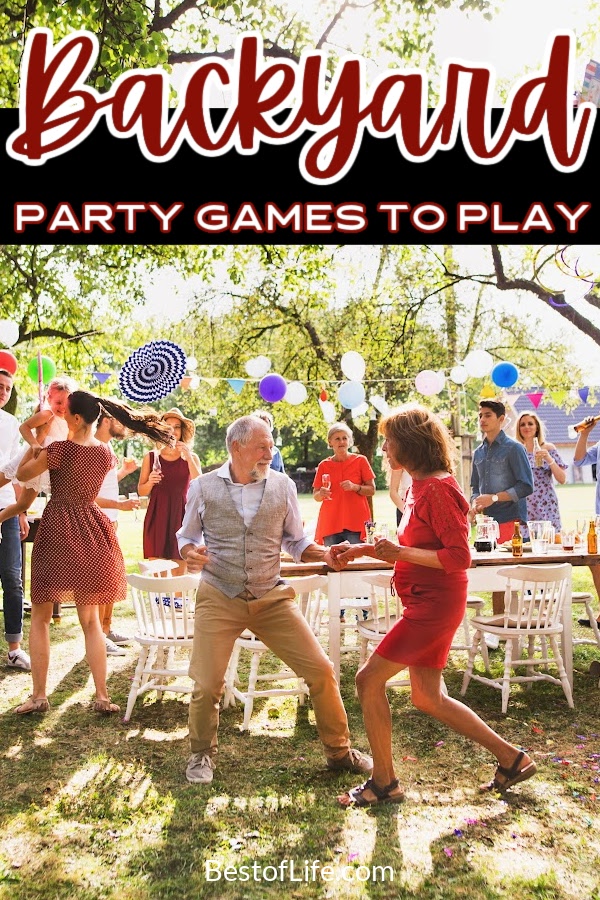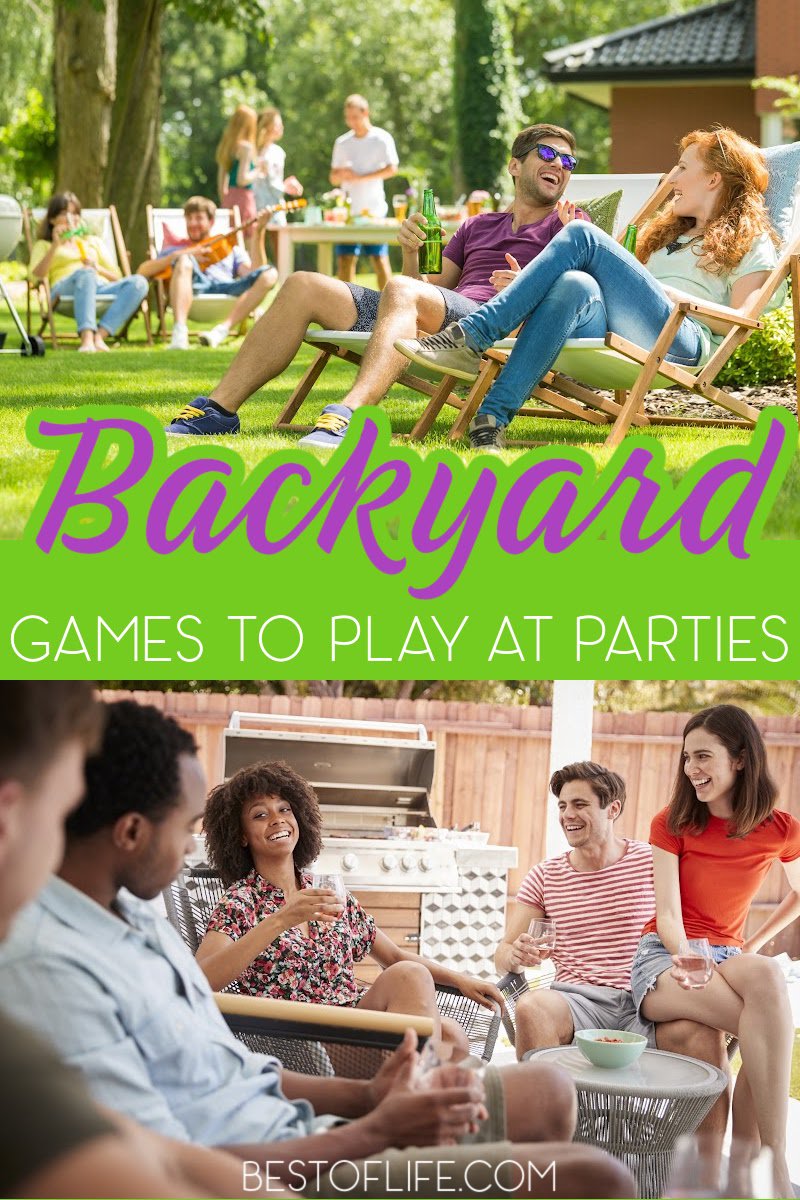 One of my favorite things
about living in a warmer climate is being able to be outside more often. We love hanging out together as a family or with friends enjoying fun in the sun. Fun in the sun and summertime mean backyard parties and lots of them and having activities and games to
keep everyone entertained
is a must.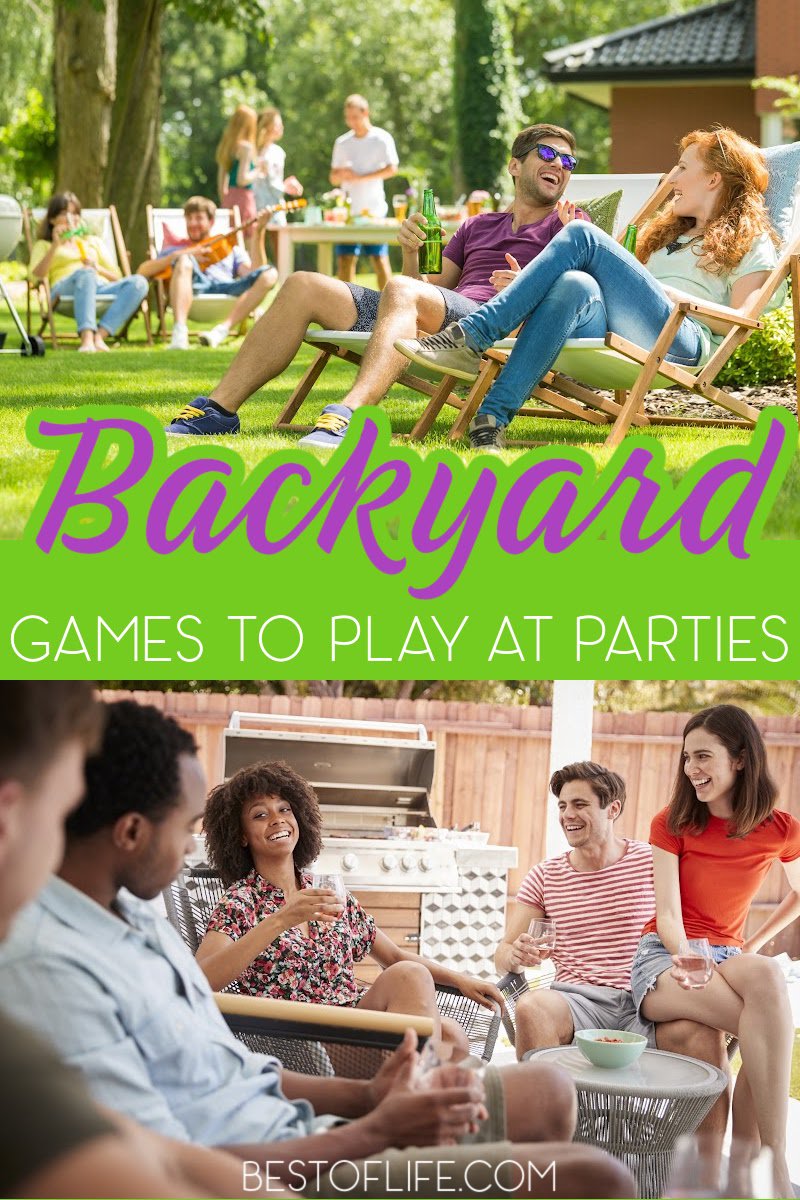 Backyard BBQs go on all year round! Here are ten of the best backyard games to make your party a total blast! You don't need much to throw an awesome BBQ in your backyard. A slab of meat, a grill, and beer will do just fine.
But if you want to take things to the next level, you'll need some form of entertainment. Sure, you can choose any form of entertainment be it music, a television, or a bouncy house because of jumps. I enjoy games and the best BBQ games are also the best backyard games.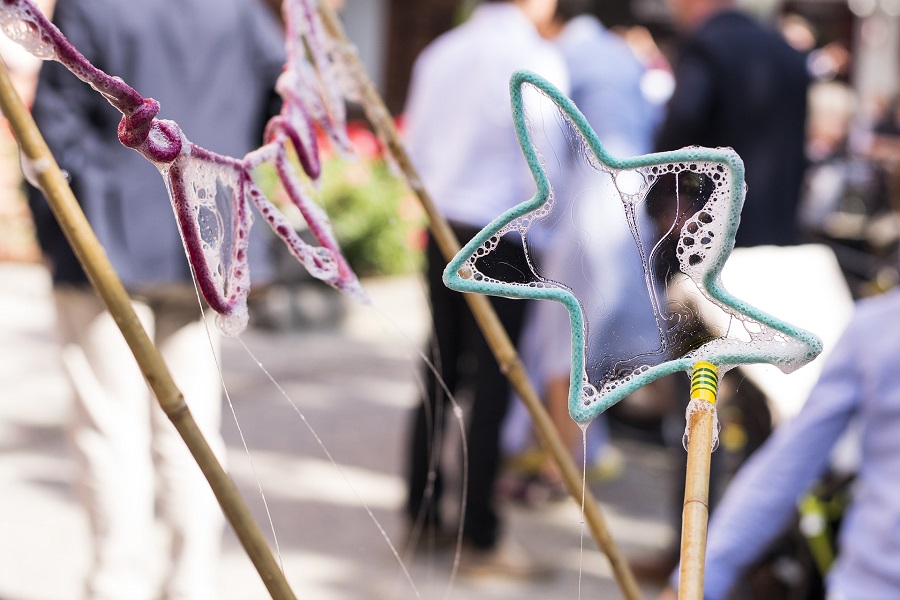 This is a classic game that is good for all ages and safe! Perfect for a party of any kind! Of course, most of us are familiar with bocce courts. But you don't need to lay out a field or anything like that. You can just play it freely in your backyard with family and friends.
If you loved horseshoes then you will love Ring Toss and the fact that your hand won't get butchered while playing. Now THAT makes it qualify for best backyard games for sure. Not to mention, things can get a bit crazy after a drink or two.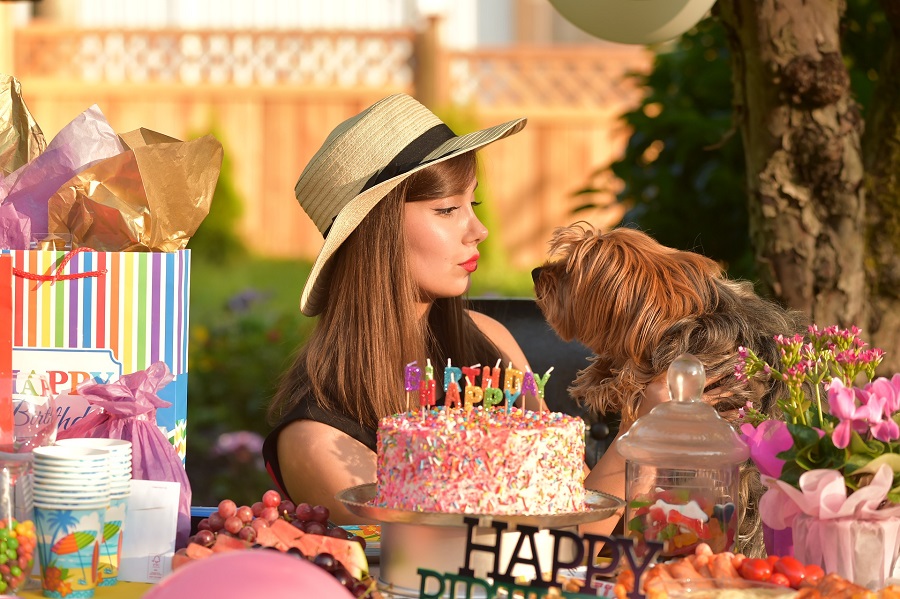 Classic things are sometimes the best things. Look what happens when you play with toys that don't make noises or have fifty buttons. Good times! Just be sure not to throw too hard, or, go above and beyond and get a disc golf basket to add to the fun.
Okay, so you get the picture. Throwing and tossing at parties is fun! We love how compact this washer toss game is and it comes in a nice wooden case as well. Again, another one of the best backyard games that gets better with a bit of alcohol. That could be said for many outdoor games, by the way.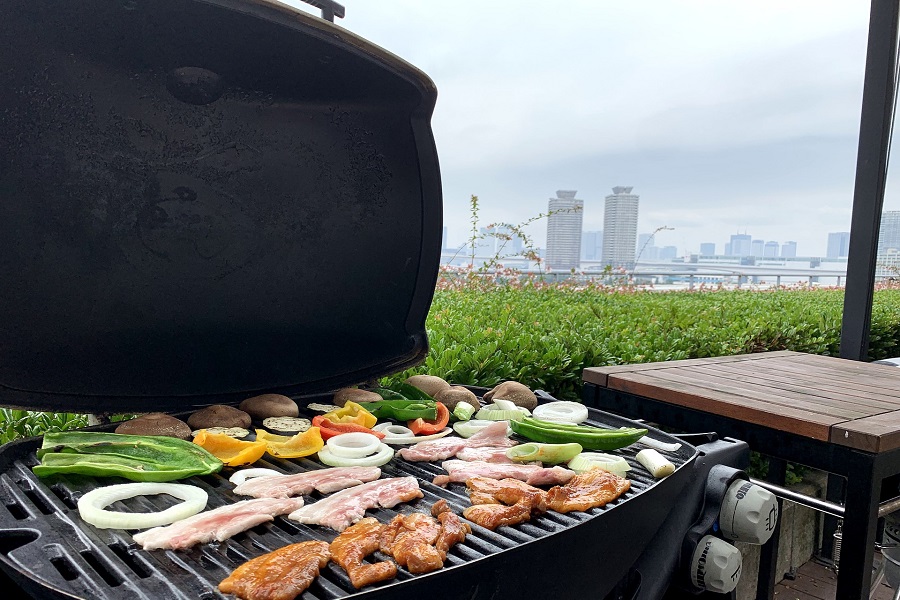 One cannot make a backyard games list without adding cornhole or a bean bag toss into the mix. Plus, it's called cornhole and that is just awesome. This classic game will have you and your guests laughing and playing for hours. Just don't let anyone show you up.
Think volleyball without a net up high. Instead, it's down on the ground for a slammin' good time. Sounds like it wouldn't be very challenging with the net down low. But the goal isn't just to get the ball to the ground opposite you. Instead, the goal is to spike your heart away; a mixture of volleyball and dodgeball.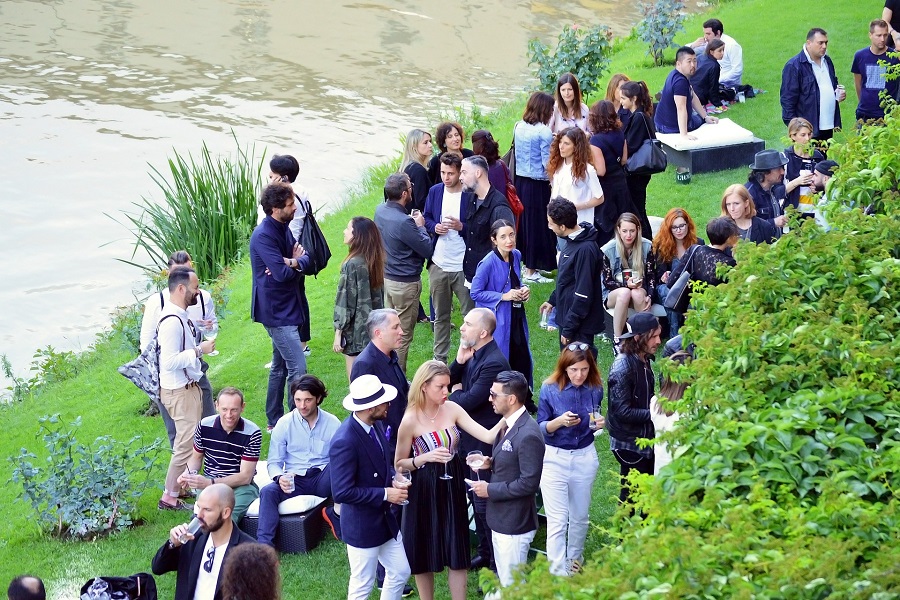 We played this as kids with a much more dangerous and fun version but the safer over-regulated world version will have to do this time around. You can also get really creative with this game by creating a wider jart board on your lawn. Just use some lawn spray paint and you're good-to-go!
My mom and step-dad intro'd us to this game years ago and it still proves to be a ton of fun. Plus, remember that throwing things at parties is a lot of fun! The hardest part about this game is putting it all away in the case it comes in.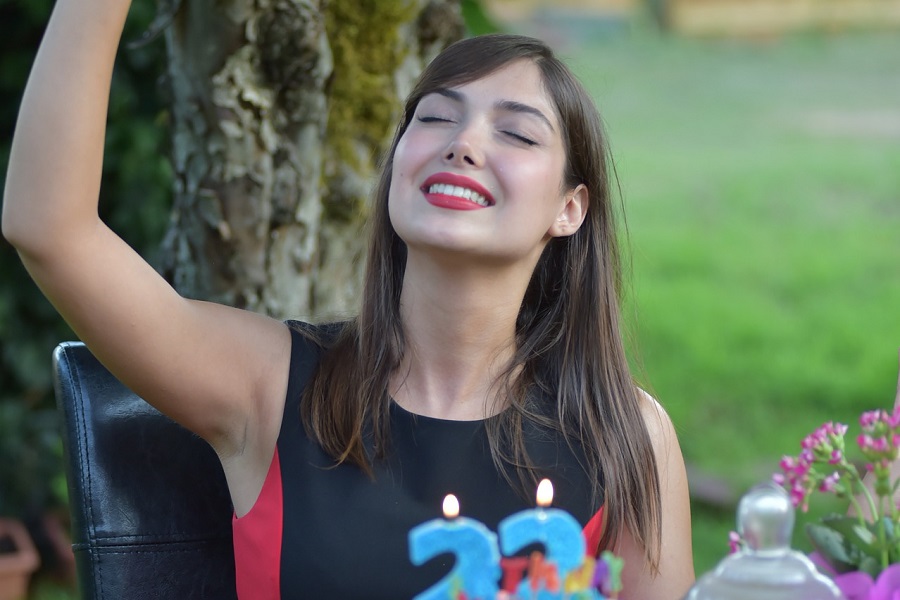 Jenga is a game for all ages and this giant version is a blast for backyard parties! It starts at 2.5 feet tall and grows to over five feet. There really isn't anything else you can say about giant Jenga. It is what it is and we love it. In fact, it is probably the best backyard games of all of the games.
Yep, inflatable. And bumper. 🙂 Get the red cups out and watch the fun begin with this game. If kids are involved, they will have loads of fun too without a red cup. What other games would you add to the list of best backyard games for parties? Be sure to make our best side dishes for a BBQ, too!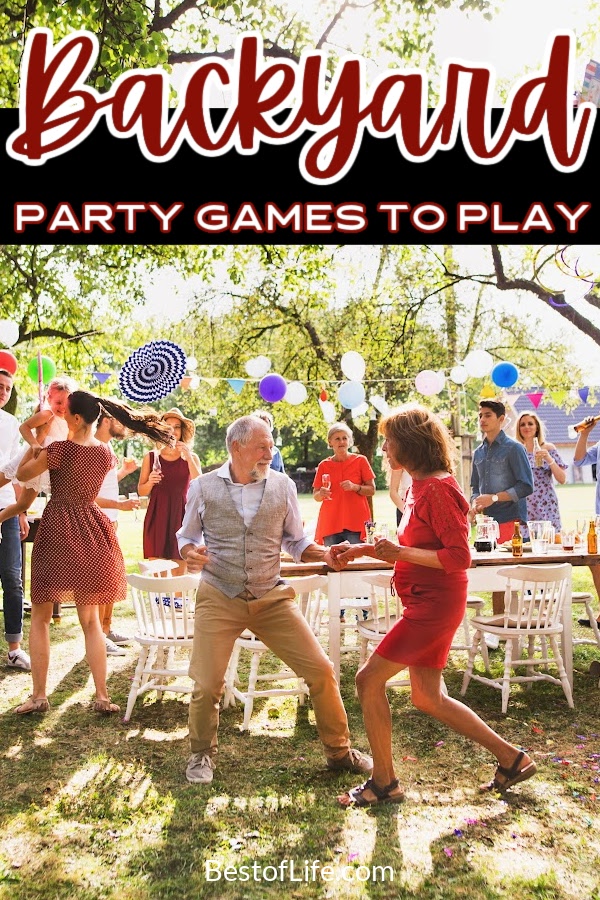 More Party Ideas
Vegetarian Party Recipes for a Crowd | Hosting a party means making sure that everyone has food they can eat and sometimes, that means providing for vegetarians.
How Long Does it Take Jello Shots to Set? | Jello shots are also a good idea for your outdoor party. Especially if you want to get the best results from the best backyard games.
Football Party Ideas to Host an Awesome Party | Hosting an outdoor party during a football game? Add some delicious foods that fit the theme.
Adult Holiday Games for your Next Party | Holiday parties are different, you will most likely be indoors. But that doesn't mean there aren't games you can play together.
Entertaining Bridal Shower Games for Large Groups | Bridal showers are a wild card. You can have an indoor shower or an outdoor one. Either way, you will want something fun to do during your shower.