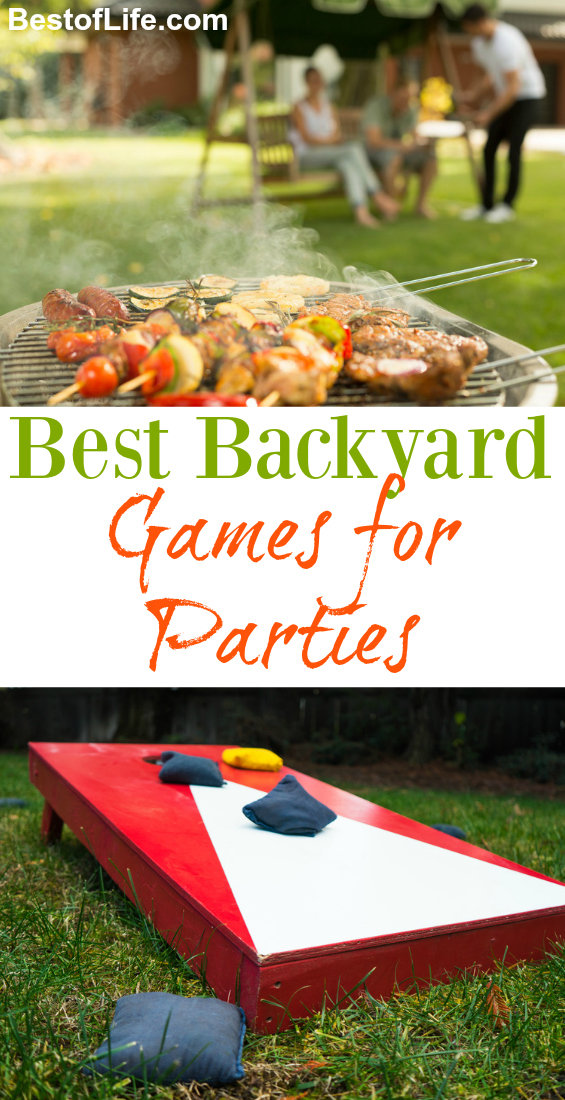 One of my favorite things about living in a warmer climate is being able to be outside more often. We love hanging together as a family or with friends enjoying fun in the sun. Fun in the sun and summertime mean backyard parties and lots of them and having activities and games to keep everyone entertained is a must.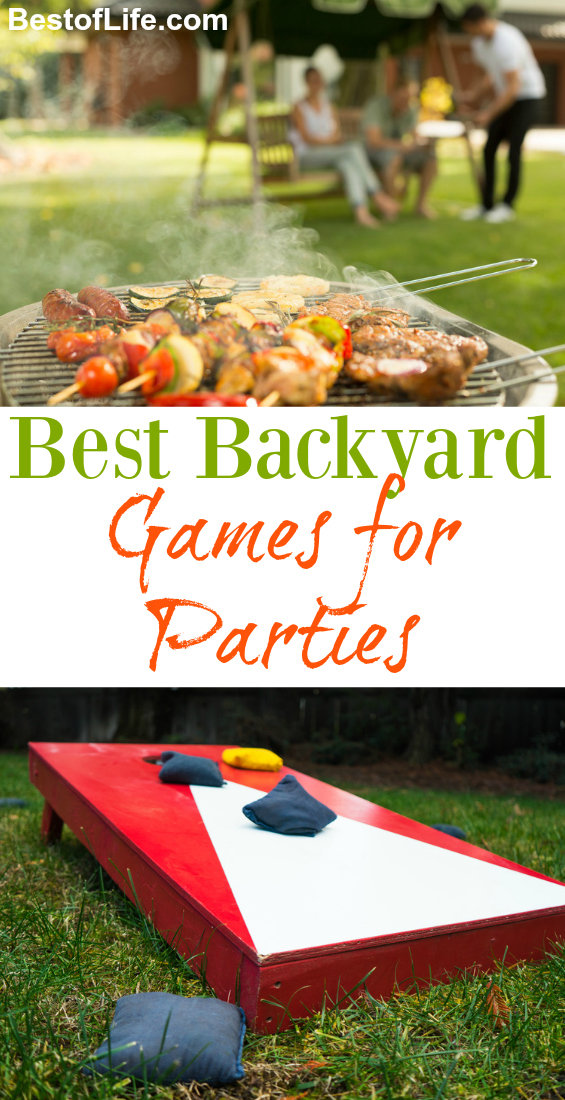 Backyard BBQ's go on all year round! Here are ten of the best backyard games to make your party a total blast!
You don't need much to throw an awesome BBQ in your backyard. A slab of meat, a grill, and a beer will do just fine. But if you want to take things to the next level, you'll need some form of entertainment.
Sure, you can choose any form of entertainment be it music, a television or a bouncy house because jumps. I enjoy games and the best BBQ games are also the best backyard games.
Bocce Ball – This is a classic game that is good for all ages and safe! Perfect for a party of any kind!
Ring Toss – If you loved horseshoes then you will love Ring Toss and the fact that your hard won't get butchered while playing. Now THAT makes it qualify for best backyard games for sure.
Washer Toss – Okay, so you get the picture. Throwing and tossing at parties is fun! We love how compact this washer toss game is and it comes in a nice wooden case as well.
Slammo! – Think volleyball without a net up high. Instead, it's down on the ground for a slammin' good time.
Jarts – We played this as kids with a much more dangerous and fun version but the safer over regulated world version will have to do this time around.
Frisbee – Classic things are sometimes the best things. Look what happens when you play with toys that don't make noises or have fifty buttons. Good times!
Ladder Ball – My mom and step-dad intro'd us to this game years ago and it still proves to be a ton of fun. Plus, remember that throwing things at parties is a lot of fun! The hardest part about this game is putting it all away in the case it comes in.
CORNHOLE – One cannot make a backyard games list without adding cornhole or a bean bag toss into the mix. Plus, it's called cornhole and that is just awesome.
Giant Jenga – Jenga is a game for all ages and this giant version is a blast for backyard parties! It starts at 2.5 feet tall and grows to over five feet.
Inflatable Bumper Balls – Yep, inflatable. And bumper. 🙂 Get the red cups out and watch the fun begin with this game. If kids are involved, they will have loads of fun too without a red cup.
What other games would you add to the list of best backyard games for parties? Be sure to make our best side dishes for a BBQ, too!
Save