21 Motivational Instagram Captions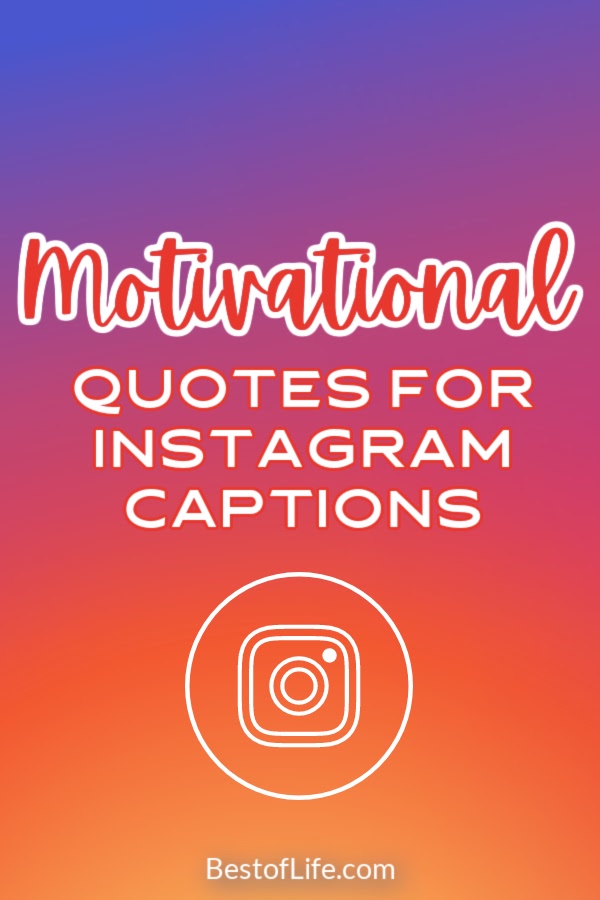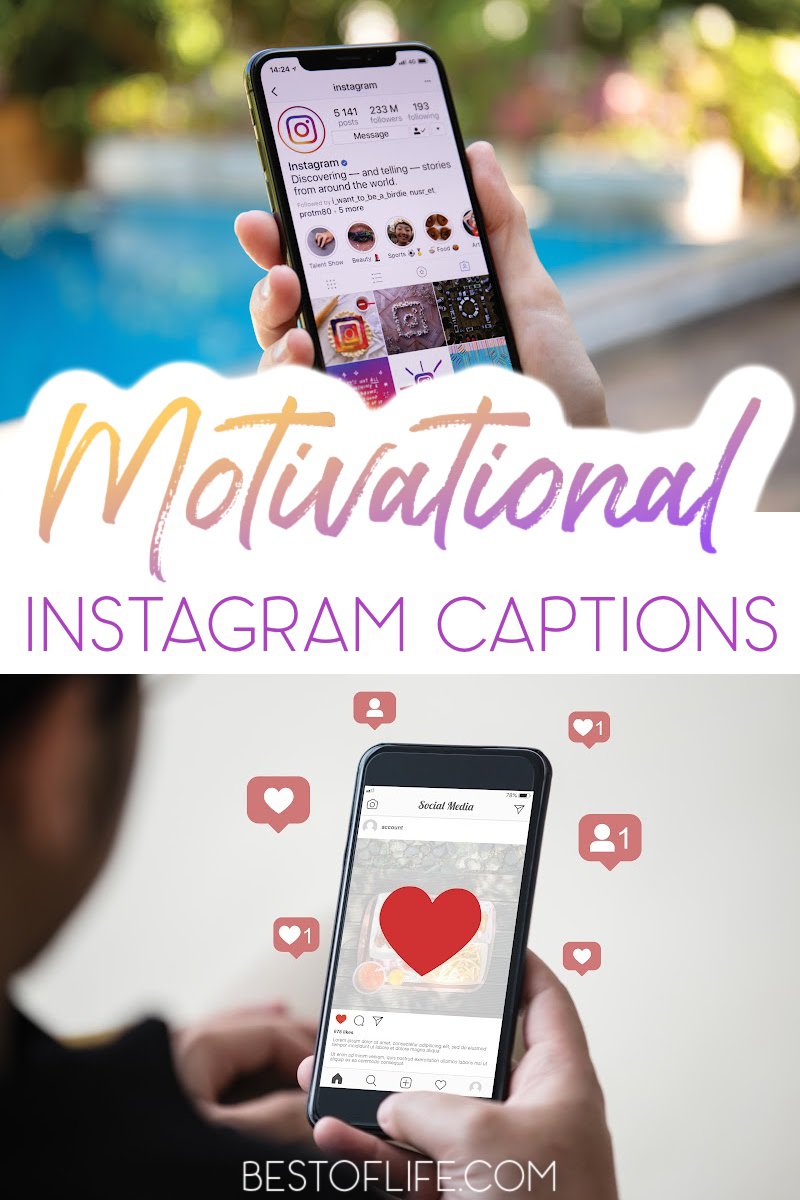 Many people want that impact to be one of motivation and encouragement. There are many motivational Instagram captions that can encourage you and your followers in anything from sticking to a diet, to simply feeling encouraged during rough times.
Instagram can be used in a variety of ways to influence those around you. From sharing moments of your daily life to posting your greatest adventures, you have the ability to make an impact on your followers. Sharing motivational Instagram captions is a great way to be a source of inspiration for those around you.
By using captions like these, you become a source of positivity and motivation in a platform that can so easily be discouraging. Staying motivated means many different things to many different people and that's why there can be such a variety of motivational captions on Instagram.
Through these captions, your followers can stay motivated to lose weight, advance in their careers, practice self-care, or simply step out of their comfort zones. I personally love printing them out and framing them over my desk or by my treadmill for motivation where I need it the most.
Motivational Instagram Captions
The way to get started is to quit talking and begin doing. – Walt Disney
Create healthy habits, not restrictions. – Unknown
The way you speak to yourself matters the most. – Unknown
Nothing will work unless you do. – Maya Angelou
You're only one workout away from a good mood. – Unknown
I've never met a strong person with an easy past. – Unknown
We are what we repeatedly do. Excellent then is not an act but a habit. – Aristotle
You can't wait for inspiration. You have to go after it with a club. – Jack London
Make mistakes, it's better than faking perfection. – Unknown
You never cross the ocean unless you have the courage to lose sight of the shore. – Unknown
Do something today that your future self will thank you for. – Unknown
When you think about quitting, think about why you started. – Unknown
Strive for progress, not perfection. – Unknown
A year from now you may wish you had started today. – Karen Lamb
I find that the harder I work, the more luck I seem to have. – Thomas Jefferson
More Motivational Captions and Quotes
Positive Quotes for the Day for Work | Staying positive at work is not always easy. Maybe some quotes can help keep us in the right mindset.
Success Quotes for Men | Inspirational Quotes for Work | Success is what we strive for but how we define that success is our own business.
Quotes to Stay Positive at Work | Did we mention that staying positive at work is difficult sometimes?
10 Success Quotes for Women | Empowering Quotes | Men are far from the only ones who can be successful in life.
Short Quotes About Happiness to Brighten Your Day | You don't need lengthy quotes to inspire happiness, you just need the right words.