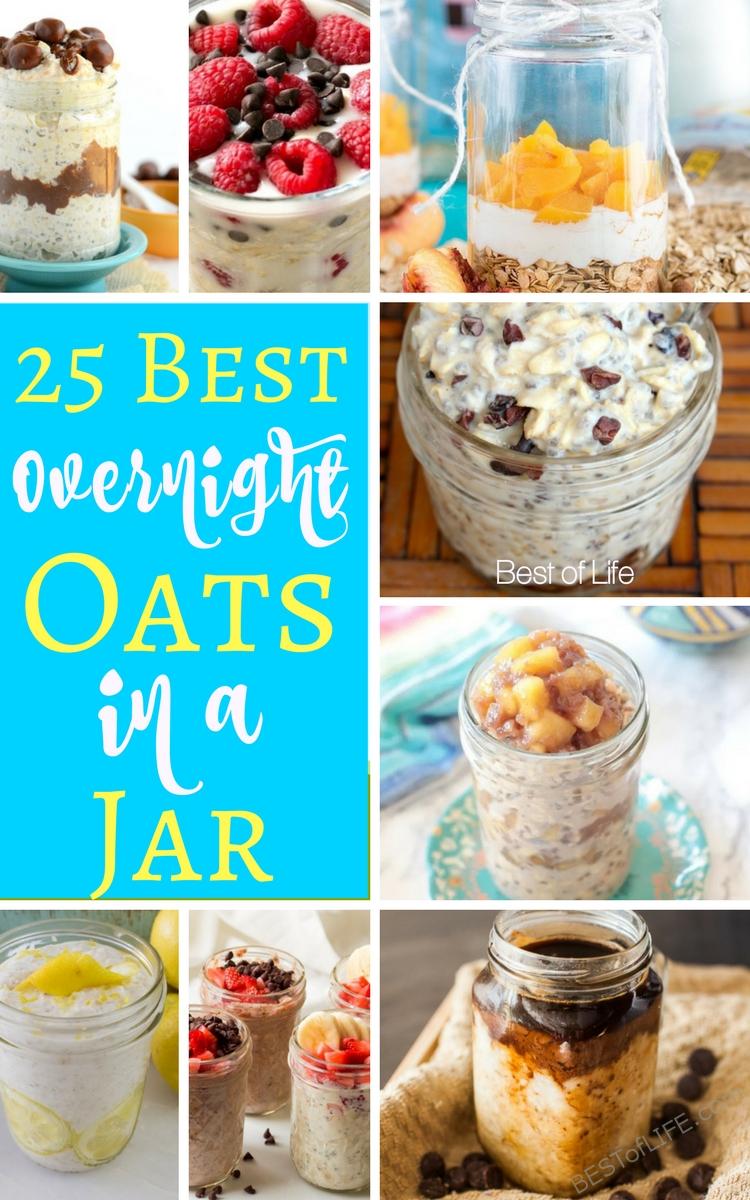 Overnight oats in a jar are a great way to have a delicious breakfast waiting for you when you wake up in the morning. These recipes for overnight oats in a jar are simple. All you need is a jar of oats and some healthy liquids. It's an adorable presentation so you can serve these to a crowd without having to dirty another dish!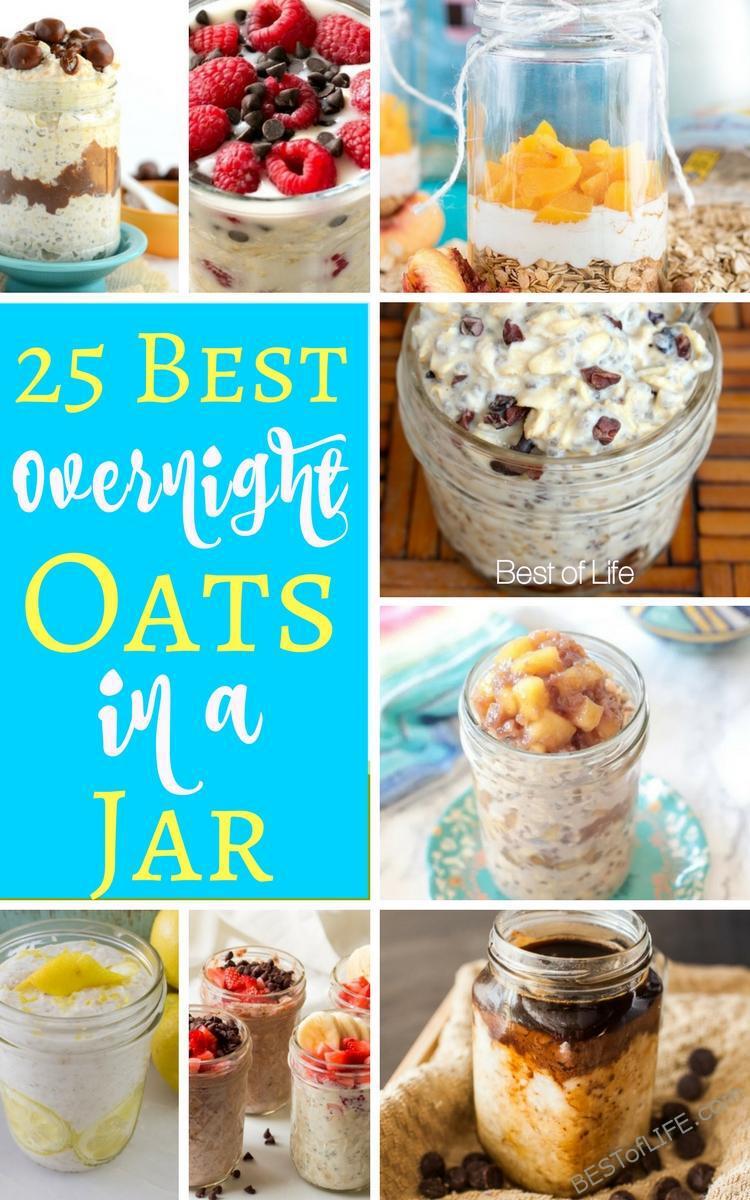 The best overnight oats in a jar recipes offer a healthy breakfast that anyone in the family can take on the go. These overnight oats recipes are also the perfect healthy snack option.
When you have an opportunity to eat a healthy meal, especially a healthy breakfast, you can't pass it up. Overnight oats in a jar can be a perfect, healthy breakfast with minimal effort. It's not that we're lazy, we just don't have the time.
Overnight oats in a jar will take you about 8 hours to make but only 5 minutes to prep. Simply place the oats and liquids in a jar and set it in the refrigerator until you wake up.
The best thing about overnight oats in a jar is there are so many recipes for you to try, so you can have a different version every morning.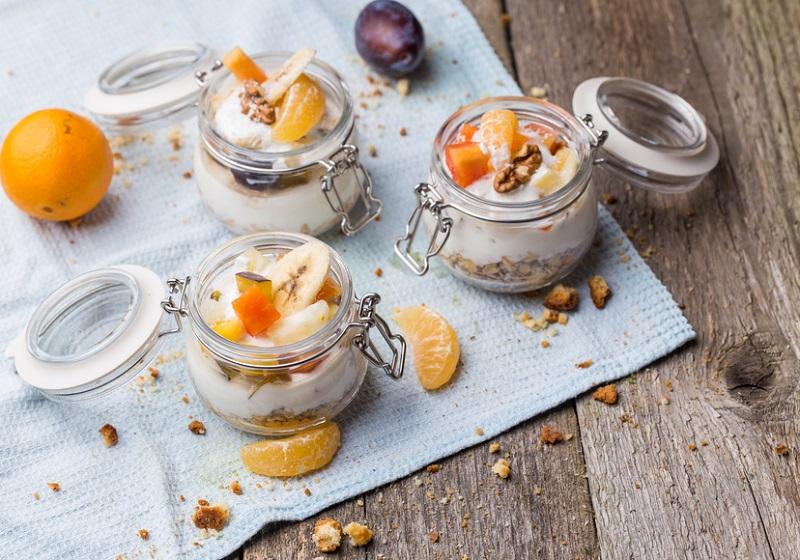 Healthy Cookie Dough Overnight Oats | The Conscientious Eater
Maple and Brown Sugar Cinnamon | Gluten Free with L.B.
Vanilla Almond Overnight Oats | Kristine in Between
Chunky Monkey Overnight Oats | Running in a Skirt
Moose Tracks Overnight Oats | Fit Foodie Finds
Healthy lifestyles require healthy recipes and plenty of time and determination. It's easy to pull up to a drive-thru and grab a breakfast sandwich but it's not as satisfying as a healthy meal.
Overnight oats in a jar let you have healthy breakfasts without the need for a whole lot of time!
Strawberry Overnight Oats | Family Food on the Table
Brownie Batter Chocolate Overnight Oats | Chocolate Covered Katie
Cafe Mocha Overnight Oats | Motion Mom
Peanut Butter Cup Overnight Oats | Amy's Healthy Baking
Banana Bread Overnight Oats | Hungry Girl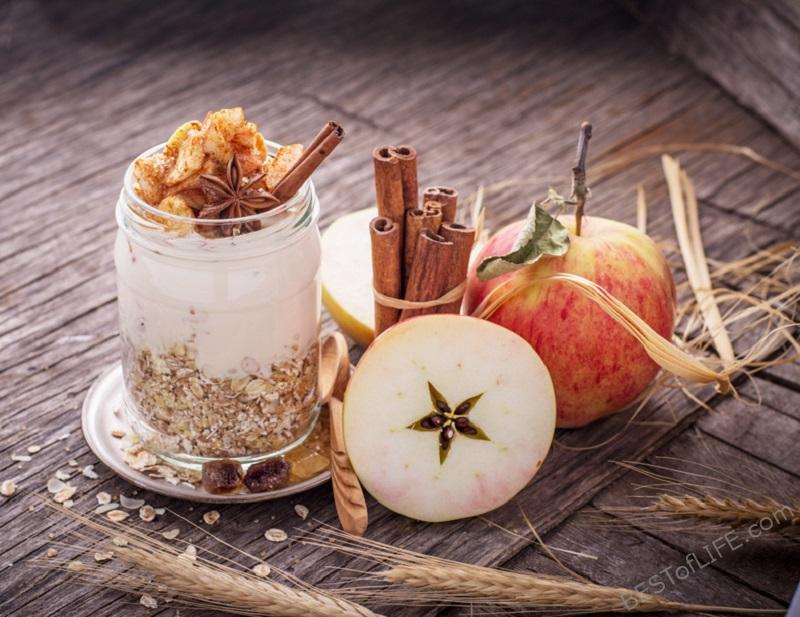 Peanut Butter and Banana Overnight Oats | Two Green Peas
Apple Cinnamon Overnight Oats | Le Petit Eats
Raspberry Vanilla Overnight Oats | Real Food Real Deals
Strawberry Shortcake Overnight Oats | Eating Bird Food
Cocoa Banana Overnight Oats | My Fussy Eater
The star of the show here: the oats. They have so many healthy traits. Don't feel too bad if you choose a sweeter option for overnight oats. No matter which you choose, it's probably better than that sausage muffin with bacon and "eggs."
French Toast Overnight Oats | Smart Little Cookie
Peach Cobbler Overnight Oats | Jennifer Meyering
Peaches and Cream Overnight Oats | The Nutritionist Reviews
Cherry Pie Chia Overnight Oats | Flavor the Moments
Blueberry Muffin Overnight Oats | Be Whole Be You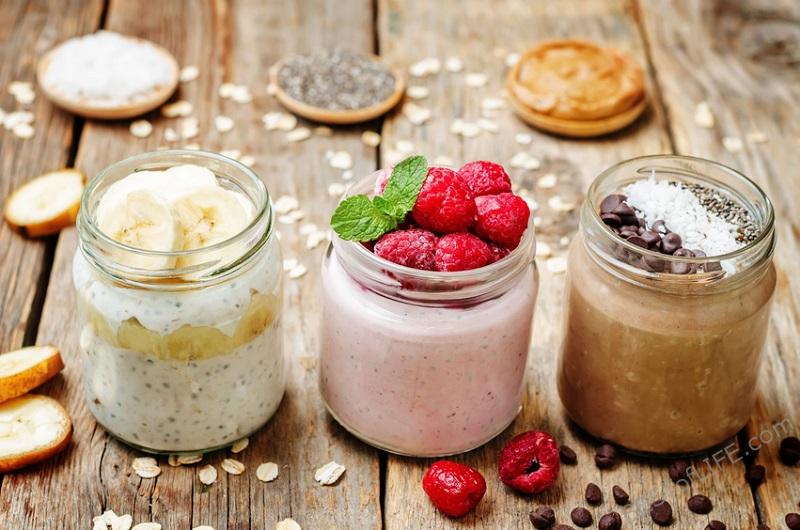 Lemon Honey Overnight Oats | Tone it Up
Cinnamon Bun Overnight Oats | With Salt & Wit
Coconut Cream Pie Overnight Oats | Eat. Drink. Love.
Coconut Mango Overnight Oats | The Busy Baker
Chocolate Almond Butter Overnight Oats | The Healthy Maven
The most popular recipes include oats, milk, and yogurt but you can customize the recipes to include your favorite ingredients. The reason for the jar is to make the breakfast portable and to help the oats soak up the liquids overnight.