Funny Stranger Things Memes for your Day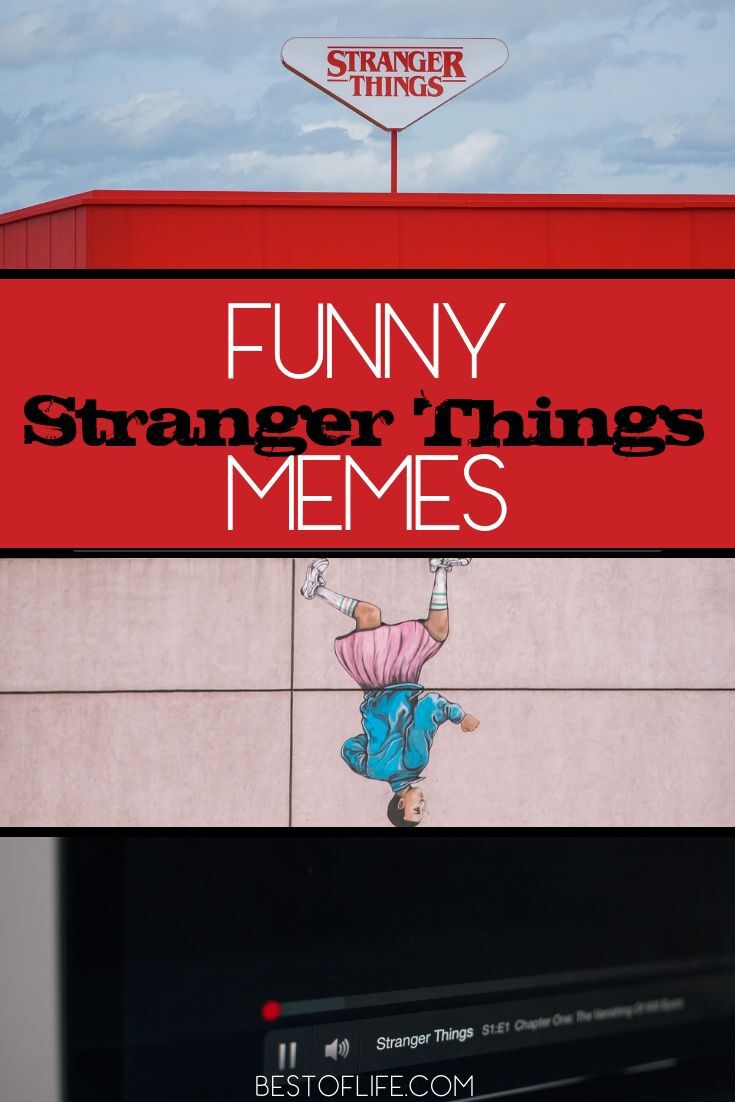 You will understand most of them better if you have watched Stranger Things up to its current episodes. But Stranger Things is a drama/horror/suspense series, what could be funny about that? It is easier than you think to take something dark and turn it into something light. Funny Stranger Things memes are proof.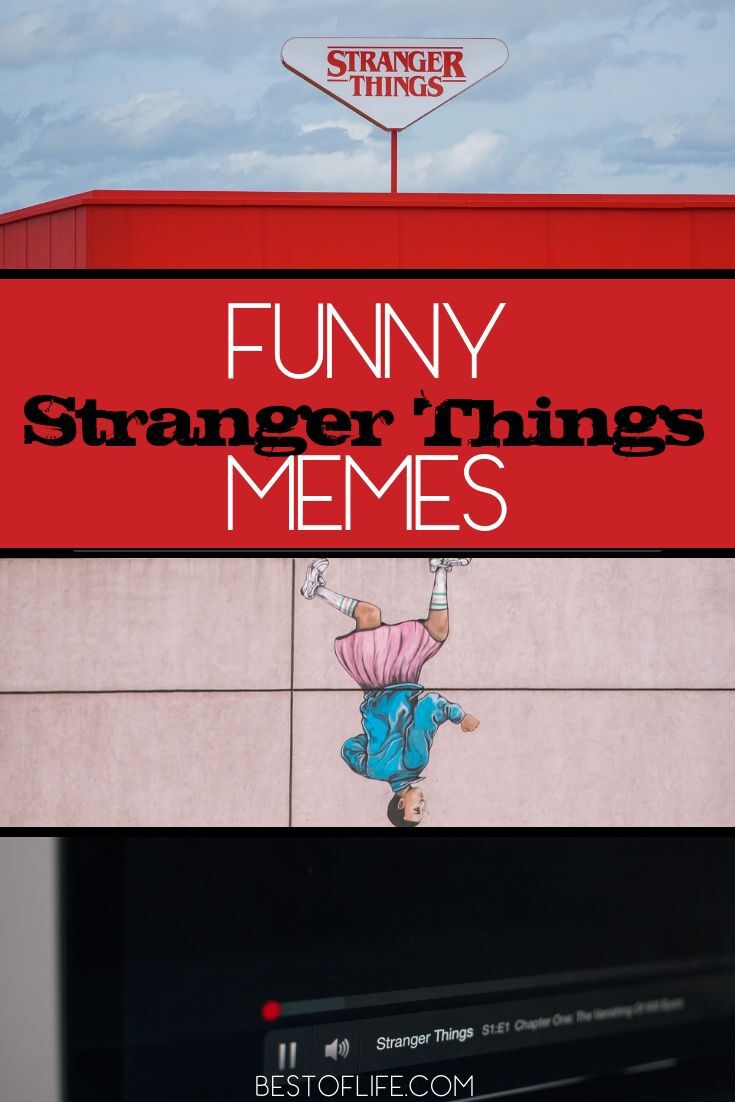 Meme culture is going strong. It takes anything popular or even some unpopular things and turns them into funny pics and gifs. Stranger Things has been turned into memes all over the internet. Some shows have a darker tone to them but our love for the characters adds levity along with danger and that is why funny Stranger Things memes are a thing.
Funny Stranger Things memes take a dark and suspenseful show and make it funnier. This is possible due to the love we have for these characters. We feel like we share inside jokes with these people, we fear for them and we love them. Those emotions can be strong at times.
To the point where we cry while watching. Those strong emotions can also lead to some of the strongest laughter. There are plenty of dark scenes in Stranger Things but these are kids, growing up. There wouldn't be any character in the show if there weren't funny moments.
In fact, even the dark scenes can be turned into something funny with a meme. That is the power of the meme. A meme can turn someone into a billionaire, it can make you laugh, it can create a community, and it can be turned into funny Stranger Things memes.
This post has been updated with memes from season 4 as well. Spoilers Ahead!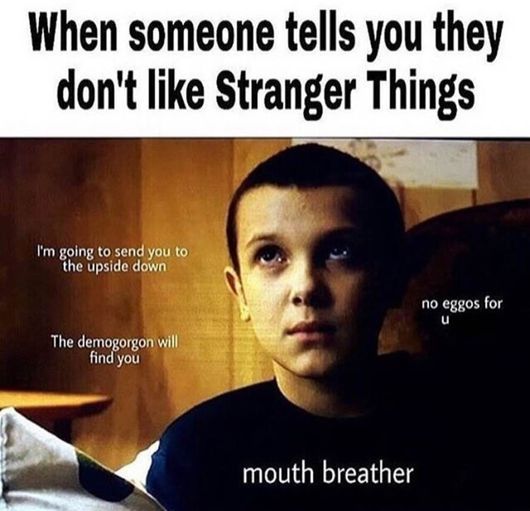 Were going to start off with the question so many of us have asked. You really could substitute any of your favorite shows in with this meme.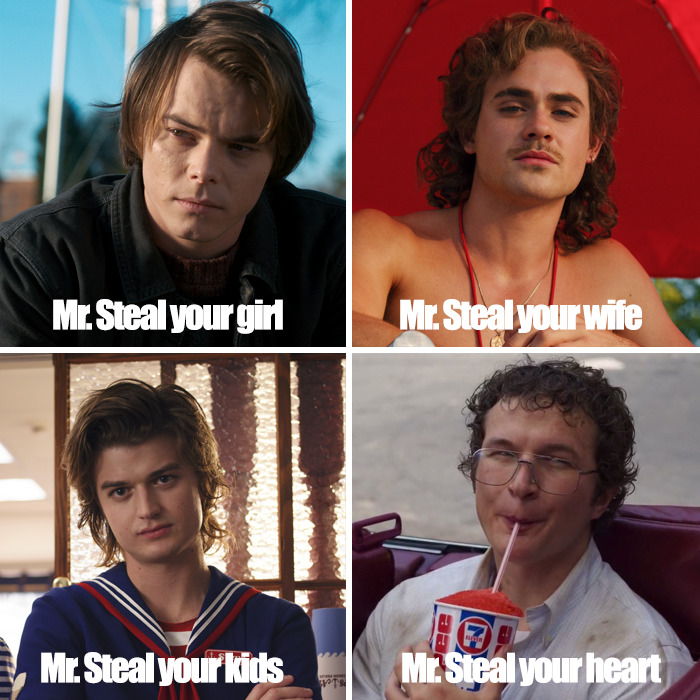 You know if you've seen the latest season of Stranger Things that this meme is so, very true. This ladies and gentlemen are the men of funny Stranger Things memes.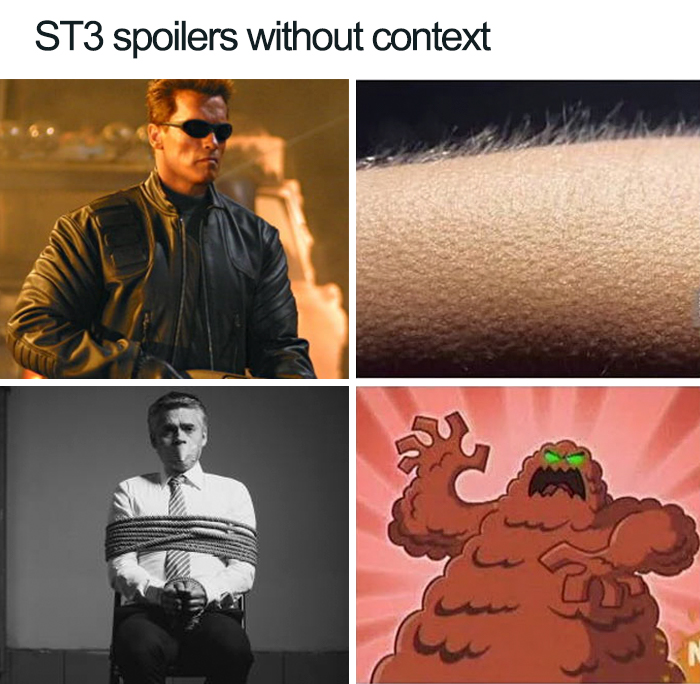 How many of these spoiler clues can you guess? Some of them are pretty easy but there is at least one that is a little more difficult.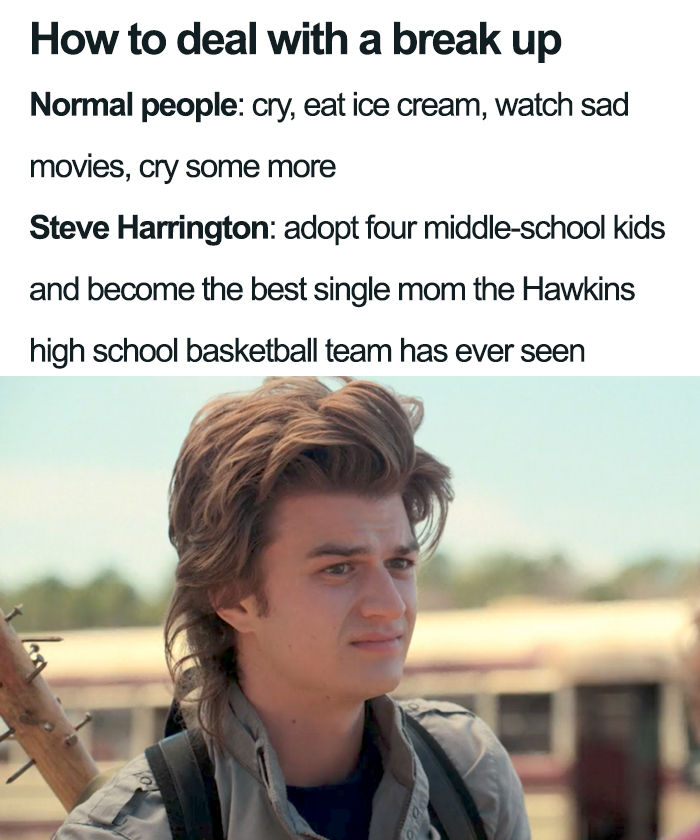 Here is an interesting fact. Steve Harrington wasn't originally such a major character. In fact, it was the directors who noticed just how charismatic the actor and the character were. They decided to give him more things to do in season 1 than planned. Thankfully, the directors were able to see how popular this "stepdad" could be.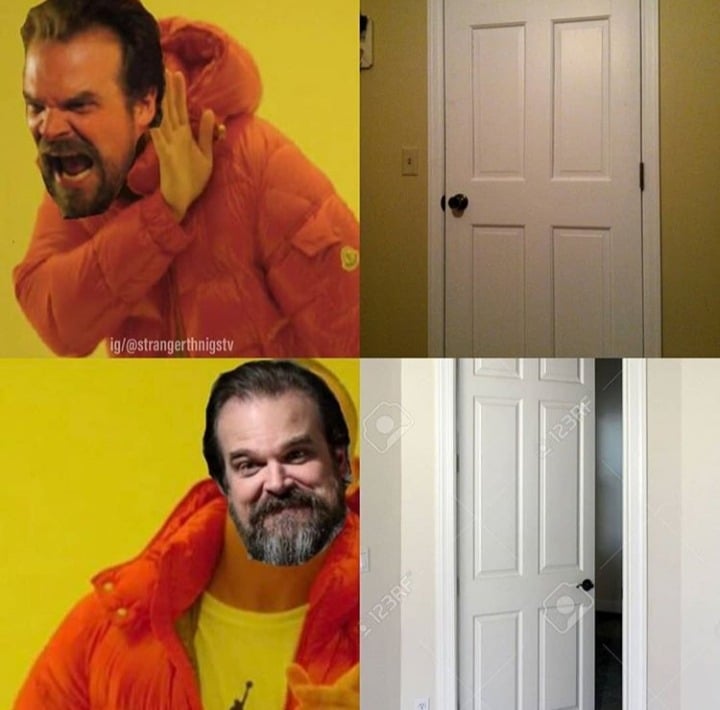 If you know, you know. There should be a support group on Facebook for those of us who are leaving our doors open three inches every night.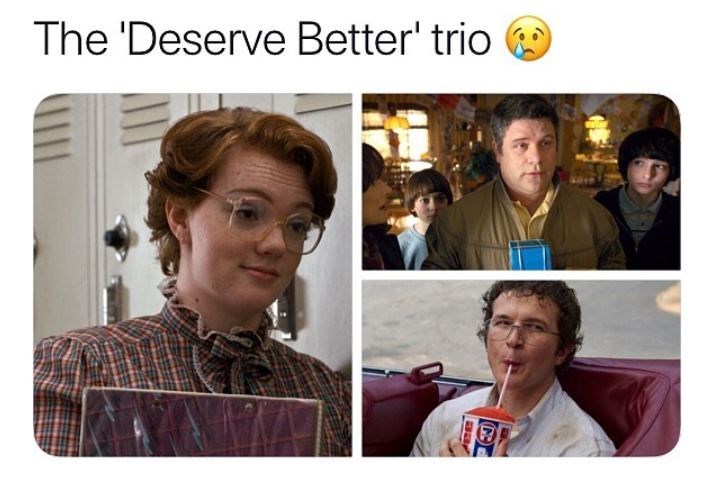 Barb became a fan favorite in season 1. But we all know what happened to Barb. Bob had a similar fan love as Barb did. And we all know who the fan-favorite of season 3 was.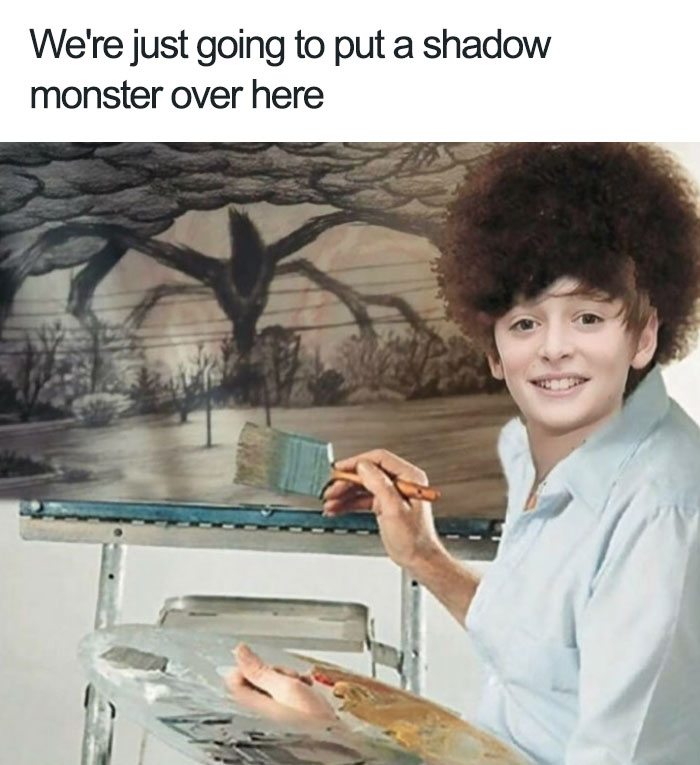 Will Ross, we love you! You just need to stop painting weird things from the upsidedown. Will has had a rough time throughout each season. He is a very emotional young man and we need to handle with care. Even when it comes to funny Stranger Things memes.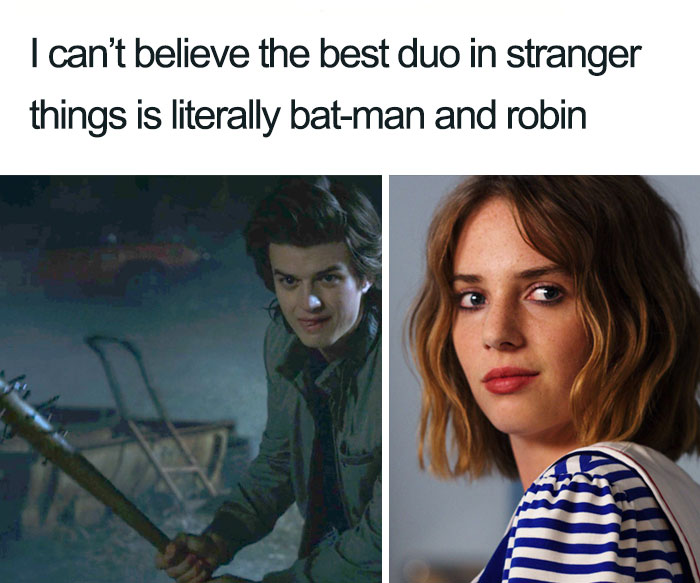 Steve Harrington is more than a fan-favorite. This character has some interactions with almost every person on the show. That gives him a unique opportunity to befriend new people and help make them feel immediately part of the gang.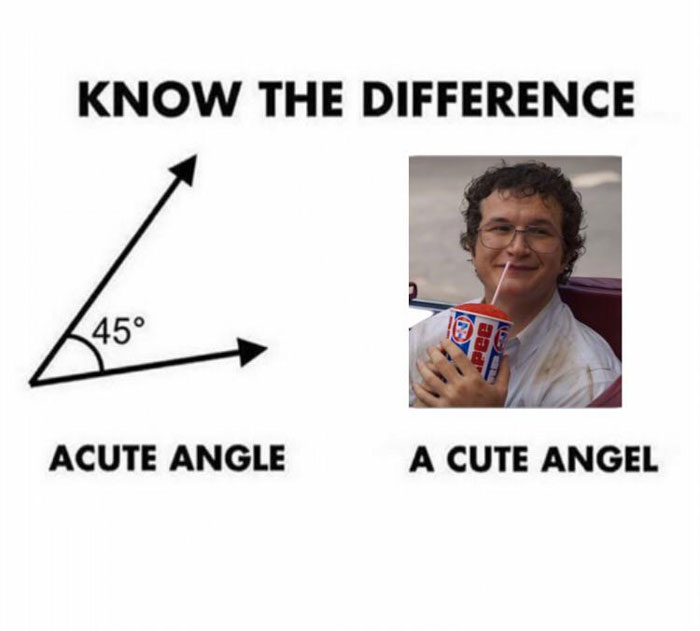 I mean.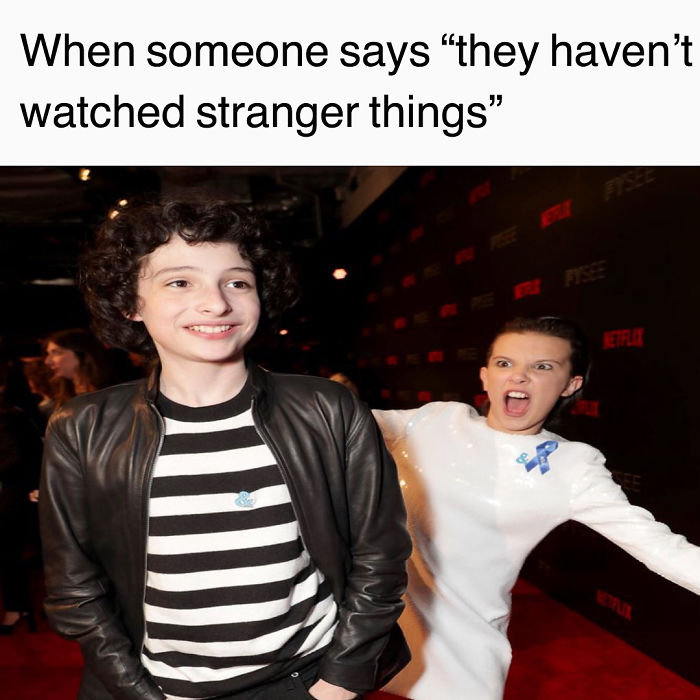 One last time. If you haven't watched Stranger Things Season 1, 2, and 3, not sure why you made it this far. It could be hard to find someone who hasn't seen any of Stranger Things. But this is the only face you could make in front of them if you do find one.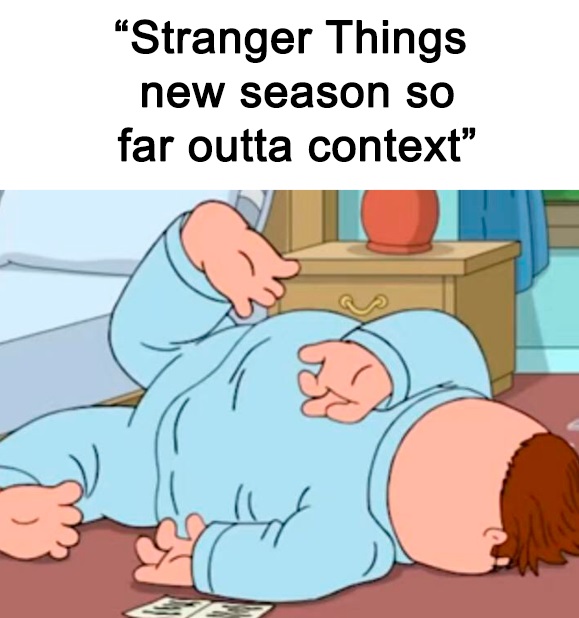 This hurts in so many different ways. IYKYK and we all know by now that this is not the position any of us want to be in ever. The question we are all asking ourselves is, what song would you choose? Again, IYKYK.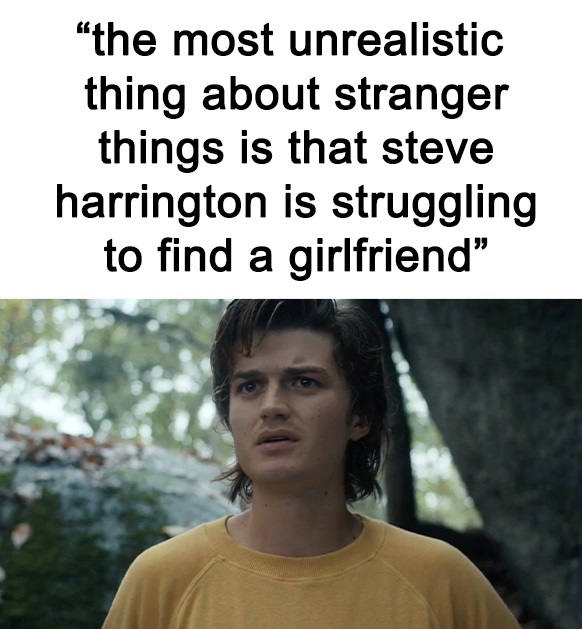 Steve Harrington was supposed to die in season 1! We all have heard that story but the Duffer bros saved him because the actor was so likeable. Can we just say that Steve remaining single is probably the most confusing aspect of the show? This is a meme but it's a meme because it's true.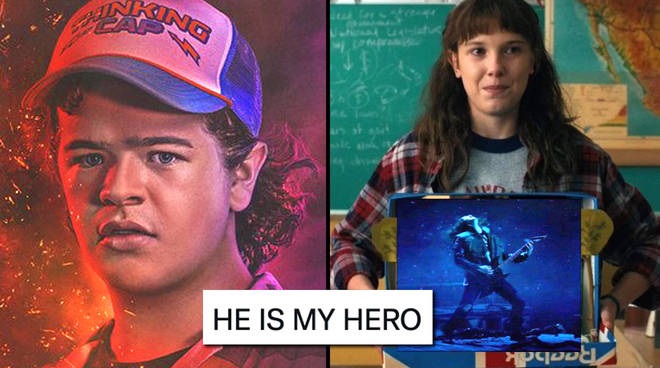 We have a new hero from Stranger Things! We have to be honest here, we weren't feeling Eddie at first. But he grew on us and we love him as much as we love Steve. Even El thinks Eddie is amazing and she never met him.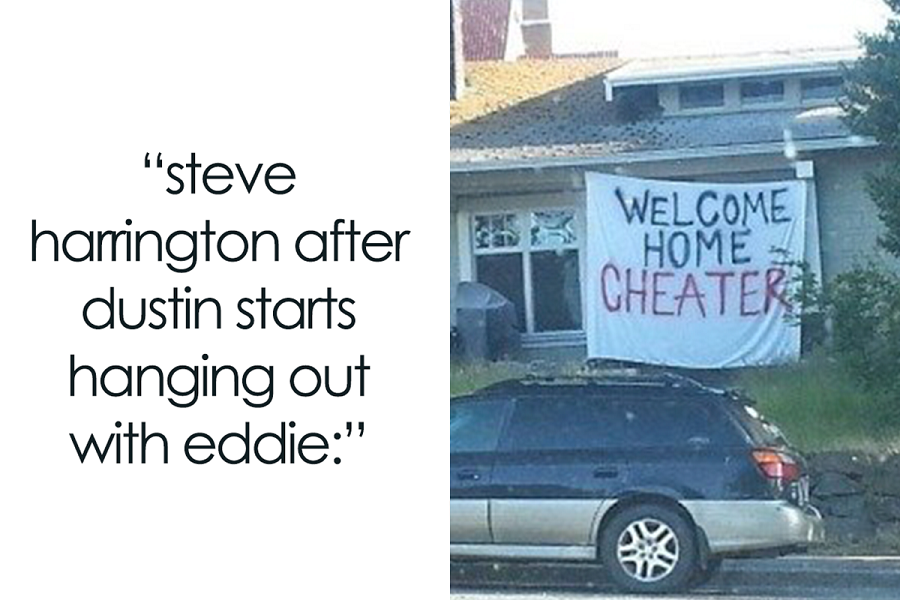 You know what you did Dustin. You know what you did. However, we will forgive you this once because we all know Eddie deserves to be loved. The problem is, why is Steve still single?!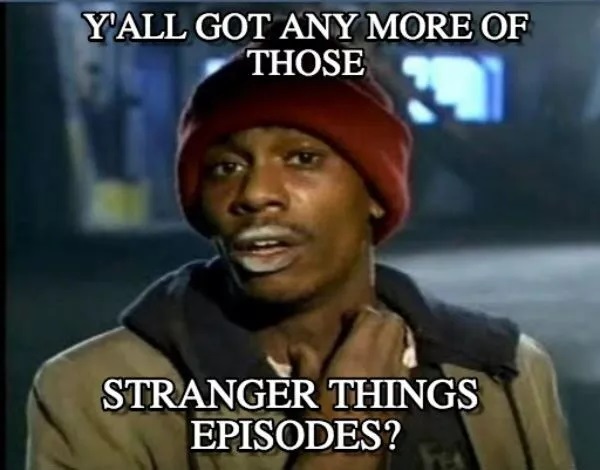 We are done with Stranger Things for a while but the itch is still there. We could go back and rewatch from season 1 but we all know what we really want. All of us want Stranger Things Season 5 and we want it now!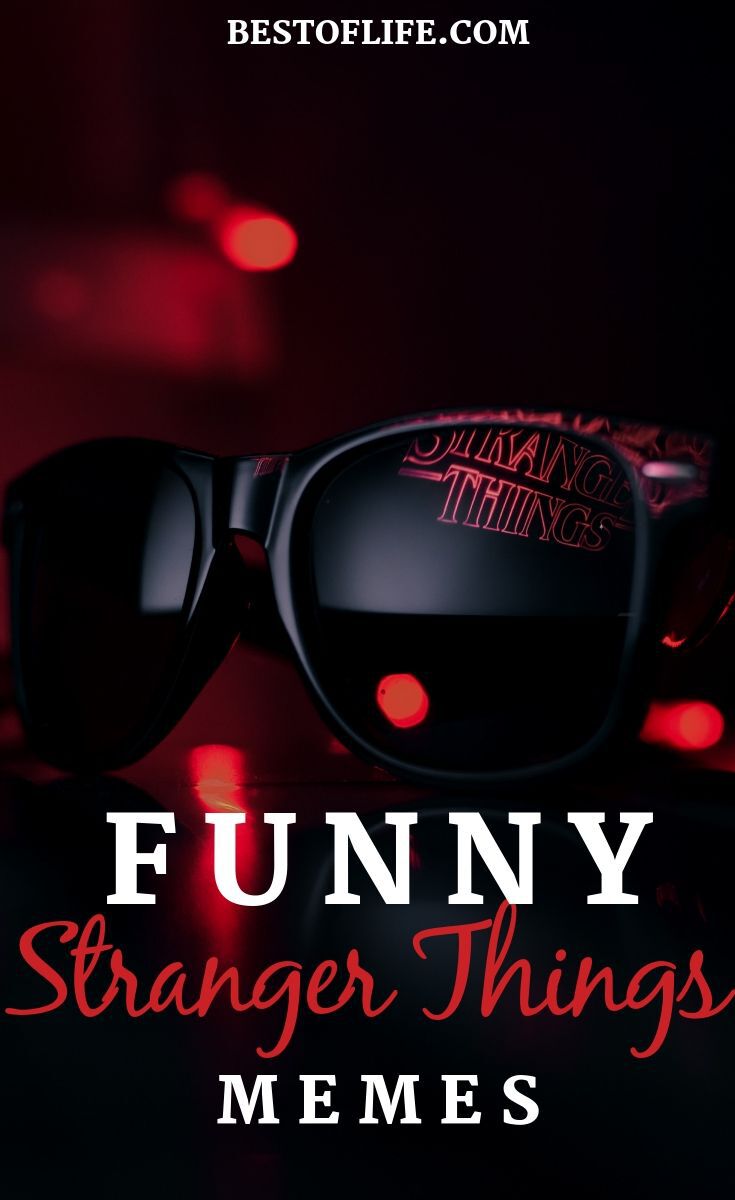 More Netflix
Netflix Documentaries for Crime Solving Addicts | Solving crimes from the comfort of our couches is a new gift that Netflix has given us all.
10 Netflix Shows to Binge Watch as a Couple | Couples can get romantic and cuddle up while watching some Netflix. I think there's a term for that somewhere…
Netflix Shows for Teen Girls That Won't Make Parents Cringe | Teens can enjoy plenty of things on Netflix that parents won't mind them watching.
Netflix Shows 2019 | Best Shows to Watch for All Ages | Travel back to 2019 when the world was different and Netflix was not as mandatory.
Scary Netflix Movies to Watch for a Frightful Night | Ready for more scares? Netflix has you covered. Are you still watching?