10 Funny Parenting Quotes | Hilarious Parenting that Keeps it Real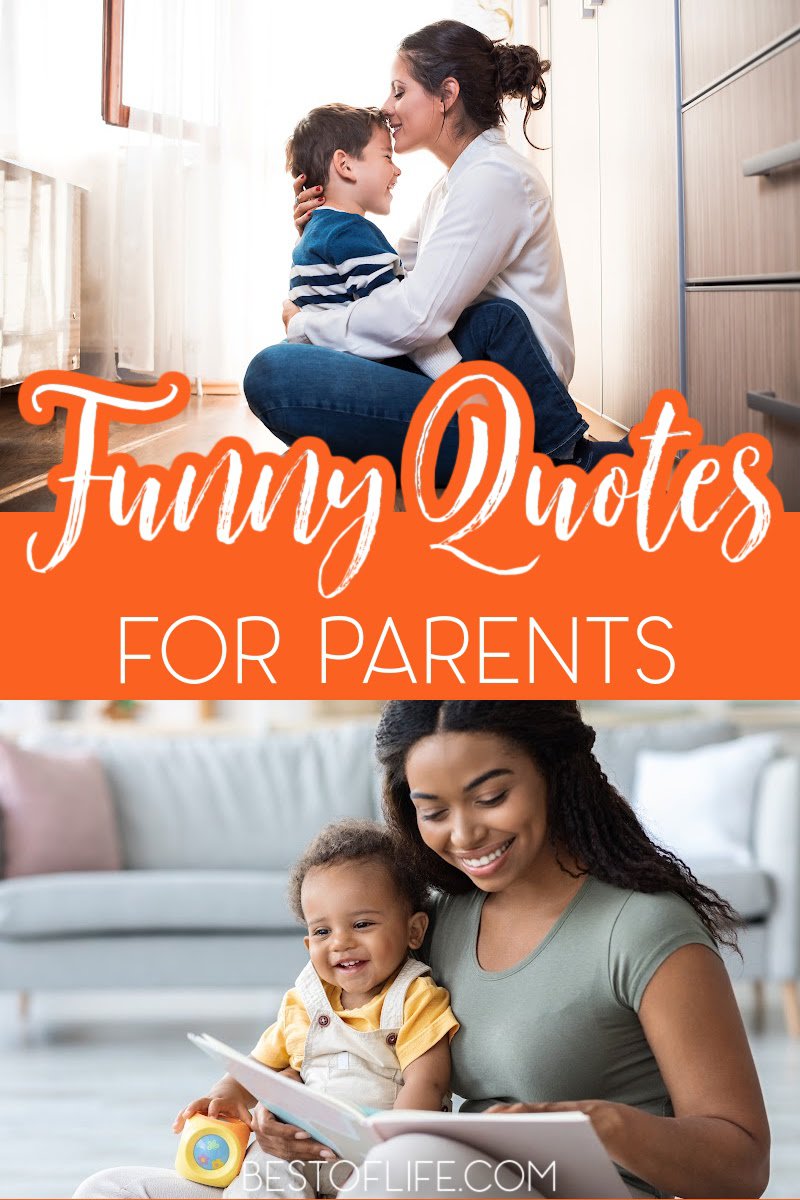 It's important to laugh at rough moments in parenting and realize you're living through something every parent understands and is probably going through at the exact. same. time. Being a parent, you will surely appreciate these funny parenting quotes! Even if you love your children as much as possible, we all can relate.
"The quickest way for a mother to get her children's attention is to sit down and look comfortable." I love being a mom! I feel like that's a necessary disclaimer before I share some of the best funny parenting quotes. I love my kids, and I am proud of them every day.
Being a supportive mother and watching my kids grow will always be a pleasure that words cannot adequately describe. But life is full of funny moments even if they're not funny at the time. Sometimes kids do things that just don't make sense, other times they do things that instantly give me a headache.
That's why I try to stay as busy as possible so that as soon as my kids close their eyes I can sneak in a few minutes to myself!
Funny Parenting Quotes
"You're making it difficult for me to be the parent I always imagined I would be."
Well….at least SOMETIMES!
"I plan to give you love, nurturing, and just enough dysfunction to be funny."
Because the world can never have too many comedians. See, I'm doing it for the world.
"Great parenting lies somewhere between "Don't do that" and 'Ah, what the hell.'"
Just make sure the what the hell moments aren't too dangerous or they might not survive…
"Don't worry, it's just the first 40 years that are the hardest."
Well, I haven't gotten that far yet, but I'm sure this is the advice I'll give my kids later in life….when I'm training their children to act just like their parents did for me!
"Children aren't happy without something to ignore; that's what parents are for."
They prove it to me almost every day.
"You know your life has changed when going to the grocery store alone is a vacation."
A vacation that I cherish but can occasionally give up.
"The sole purpose of a child's middle name is so he can tell when he's really in trouble."
The middle name doesn't get used often but when it does it's very effective…thankfully.
"Please pass me that parenting book, I need to smack my kids with it."
Of course, hitting your child isn't a great thing but hey, you're the parent.
"Silence is golden…unless you have kids, then silence is just suspicious."
Very, very suspicious. I fear the silence.
More Quotes
Quotes for Kids to Motivate Them | Motivating kids is not always easy, not if you want to do it in a healthy way. But quotes may be the answer if we put enough importance behind them.
Best Quotes About Getting Older | Getting older is not fun but we can laugh at it to make it feel a bit better along the way.
Quotes About Direction and Purpose | Having a sense of direction and purpose is not always easy, we get lost in the mix. But you can use some quotes that might help you get back on track.
Best Positive Quotes to Make you Smile | Keeping positive thoughts at the forefront can help keep you smiling through every situation.
Courage Quotes for Women | Women are strong but sometimes they need a reminder of just how strong they are and can be with some effort.